Tekkashop FDBB0475 Foot-shaped XL Size Bean Bag Recliner / Relaxer Chairs / 1 Seater Sofa (4 Patterns) - Pre Order
Tekkashop FDBB0475 Foot-shaped XL Size Bean Bag Recliner / Relaxer Chairs / 1 Seater Sofa (4 Patterns)
This colourful foot-shaped XL size bean bag functions as a relaxer or recliner for you to feel comfortable and rest while you are at home. Its colour touch to brighten up your living space. This bean bag is made of the high-quality polyester bead and covered by fabric; therefore, it is comfortable and durable. It can also be used as a single-seater sofa, and it is suitable for both adult and even kids. It is proudly made in Malaysia with long-lasting and durable material. There are four patterns can be chosen. This product has been tested for safety, and it is suitable for home, office and hotel.
Product Specification
Foot-shaped XL size bean bag recliner
Suitable for both adult and kids
Comfortable and comfy
Can be used as single-seater sofa
Long-lasting and durable material
Dimension: (L) 122 cm X (D) 55 cm X (H) 75 cm
Material: Fabric cover with poly beads
Origin: Made in Malaysia
Colour: MC / PR / PB / MW
Pre-order: The product is not ready stock and required 2 weeks production lead time. You may consult with our customer service to understand more.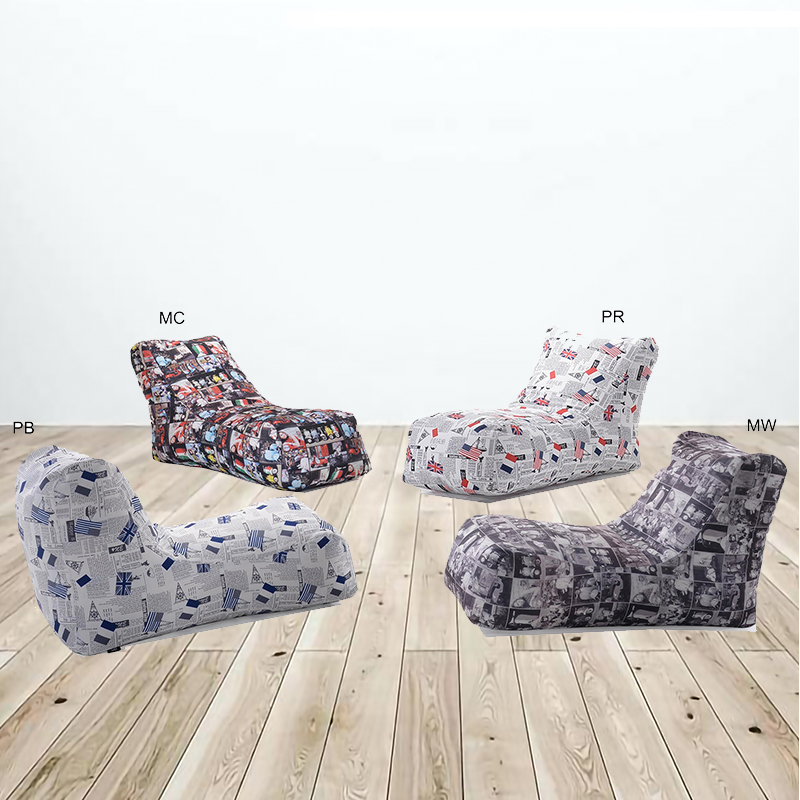 ---