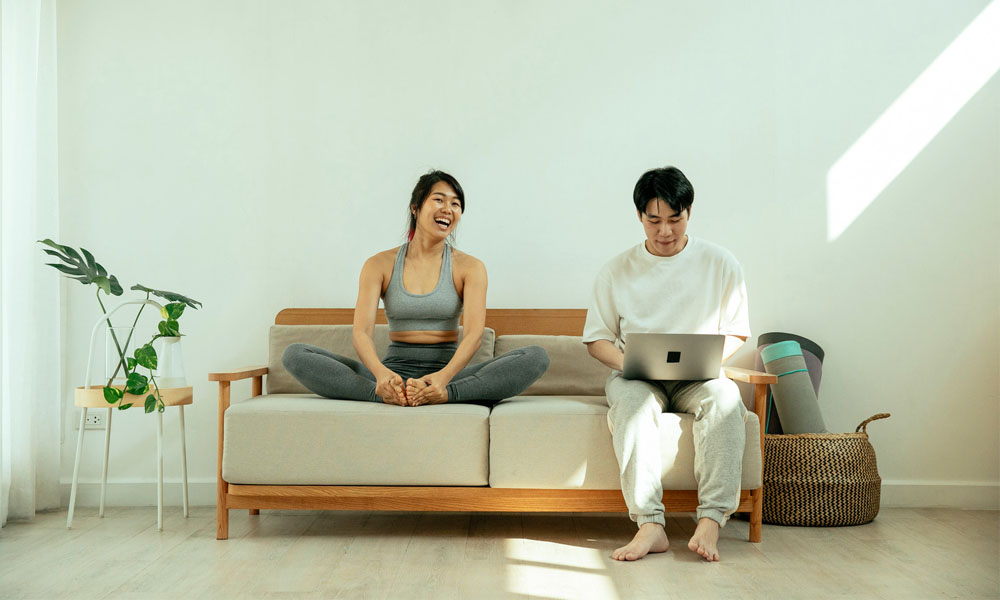 Ruang tamu tanpa kehadiran sebuah sofa akan kelihatan tidak lengkap. Ruang tamu adalah ruang utama yang memiliki pelbagai fungsi - kebanyakkan masa dihabiskan pada hujung minggu bersosial di ruang ini. Jadinya, penting untuk hiasi ruang tamu anda dengan sebaikknya. Sofa adalah antara perabot utama yang perlu ada di ruang tamu. Ianya boleh dianggap sebagai pelaburan yang terbaik untuk jangka masa panjang.
Selain daripada kecantikkan luaran, fungsi dan ciri-ciri sebuah sofa perlu diutamakan. Untuk memastikan anda berpuas hati dengan pembelian dan keselesaan pengguna. Jom kita terokai sofa jenama mana yang sesuai dan terbaik untuk anda!
Tekkashop dikenali sebagai pembekal perabot rumah dan perabot pejabat sejak tahun 2015. Dengan kepakaran mereka dalam bidang ini, menawarkan pelbagai design sofa yang menarik dalam koleksi perabot rumah. Sentiasa berpegang kepada filosofi mereka untuk menyediakan produk berkualiti tinggi dengan harga yang berpatutan kepada pelanggan. Setiap produk direka khas untuk mencapai keperluan dan cita rasa pelanggan yang datang daripada pelbagai latarbelakang – umur, jantina dan sebagainya.
Selain itu, setiap produk seperti sofa memiliki keunikan yang tersendiri dan mempunyai multi-fungsi. Diperbuat daripada material yang berkualiti tinggi untuk memastikan pelanggan sentiasa berpuas hati dengan setiap pembelian. Dengan penjagaan yang baik, ketahanan dan jangka hayat yang panjang dijamin untuk setiap produk yang dihasilkan.
Address: Lot 1-03, I-Residence, Persiaran Surian Seksyen 4,
Kota Damansara, 47810 Petaling Jaya, Selangor
Operating hours: Mon-Fri, 10 am – 10 pm
Contact numbers: 03-78903019/ 6011-27058270
Pengasas kepada jenama Hatch, Mr Chan Kong Chuen bermula hanya sebagai tukang kayu dan memiliki pengalaman lebih 30 tahun dalam bidang pembuatan perabot. Pada masa ini, jenama Hatch sudah masuk tahun yang ke 20 dalam rekaan dan pembuatan perabot rumah. Teknologi app-controlled furniture adalah antara inovasi mereka yang terbaru.
Hatch telah menyertai lebih daripada 20 pameran untuk menonjolkan kepakaran mereka dalam bidang ini. Selain itu, mereka juga mempunyai pasukan penyelidik dan pembangunan (RnD) yang bertanggungjawab untuk mereka bentuk lebih 300 design sofa yang berkualiti. Setiap sofa yang dihasilkan oleh Hatch mempunyai 6 tahun jaminan (warranty).
Alamat: No. 1A, 1B, 1C & 3C, Jalan BK 5a/2, Bandar Kinrara, 47100 Puchong, Selangor.
Waktu beroperasi: 11.00AM - 08.00PM
No. Telefon: (+60)3-8074 9680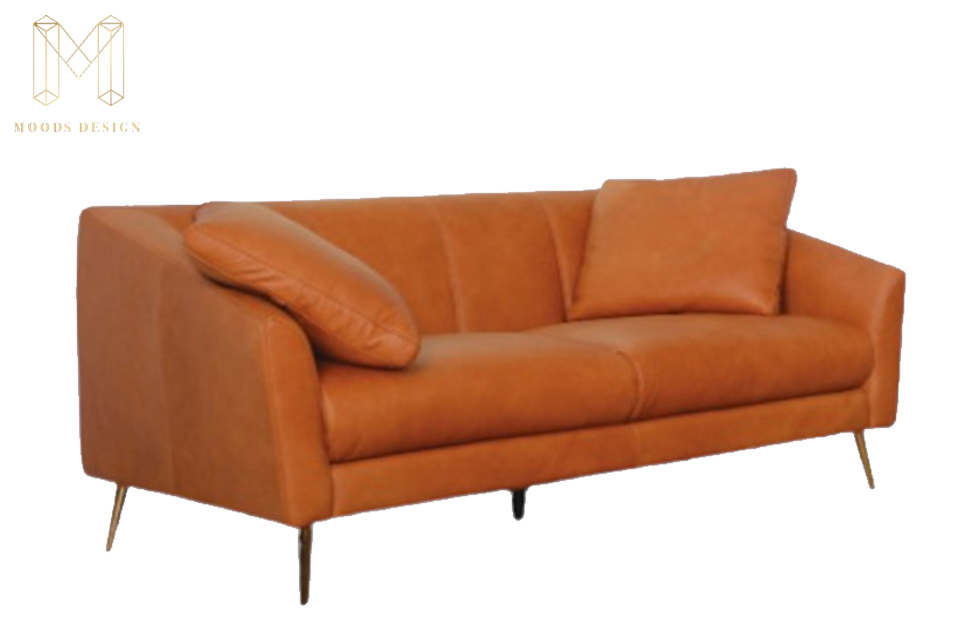 Moods Design mula beroperasi pada tahun 2015 oleh sepasukan anak muda yang mempunyai minat yang mendalam tentang produk dan perabot berasaskan hiasan dalaman. Pasukan ini terdiri daripada dua kepakaran yang berbeza; pakar dalam pembuatan perabot dan pakar hiasan dalaman (interior designer). Oleh itu, setiap produk yang di buat mempunyai keunikan, fungsi yang pelbagai dan sesuai untuk semua jenis konsep rumah.
Alamat: 63 GM, Jalan PJS 1/50, Petaling Utama Avenue, 46150 Petaling Jaya, Selangor, Malaysia
Waktu Beroperasi: 11.00AM - 08.00PM
No. Telefon: +6012 488 9987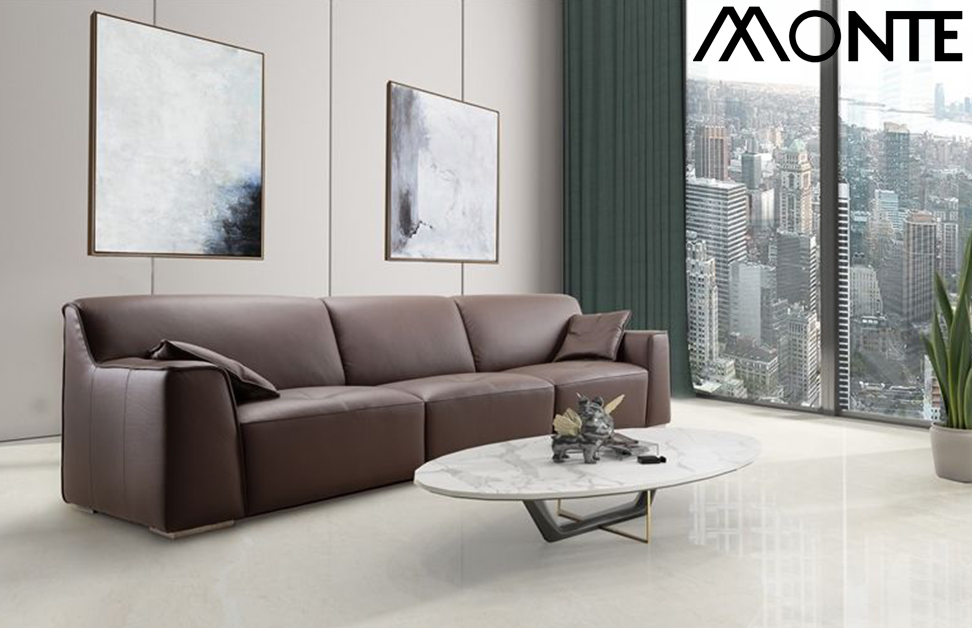 MONTE adalah sebuah jenama yang bertapak dibawah Syarikat FUTURE Group dan telah menjadi antara pengilang yang terbesar di Malaysia. Mula bertapak dalam industri ini sejak tahun 1997 dan mempunyai lebih daripada 150 pekerja yang mahir dalam bidang yang tersendiri. Jenama ini menghasilkan set sofa kulit dan fabrik yang berkualiti tinggi sesuai untuk pelbagai jenis ruang yang berkonsepkan moden kontermporari.
Alamat: 14, Jalan Anggerik Mokara 31/48, Kawasan Industri Kota Kemuning, 40460 Shah Alam, Selangor
Waktu Beroperasi: 11.00AM - 08.00PM
No. Telefon: +603 5525 8528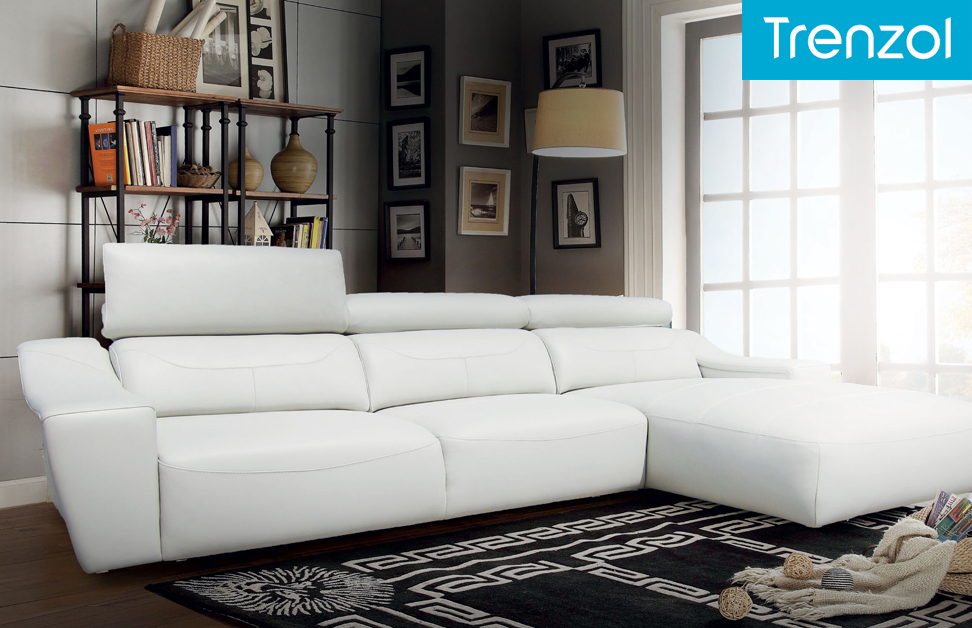 Bertapak di Malaysia sejak tahun 1978 dan bernaung di bawah jenama terkemuka dalam industri pembuatan sofa kulit, Zolano Design Sdn. Bhd. Trenzol sentiasa memastikan setiap sofa kulit yang dihasilkan berkualiti tinggi untuk memastikan kepuasan pelanggan sentiasa diutamakan.
Dengan kepakaran lebih daripada 30 tahun dalam bidang pembuatan perabot, setiap sofa yang dihasilkan menggunakan material yang terbaik; fabrik dan kulit yang berkualiti tinggi dan teknologi yang terbaru.
Alamat: 7, Jalan Gelen Ku19/K, Megamas Business Centre, 47100 Shah Alam, Selangor
Waktu Beroperasi: 10.00AM - 08.00PM
No. Telefon: 03-6157 4661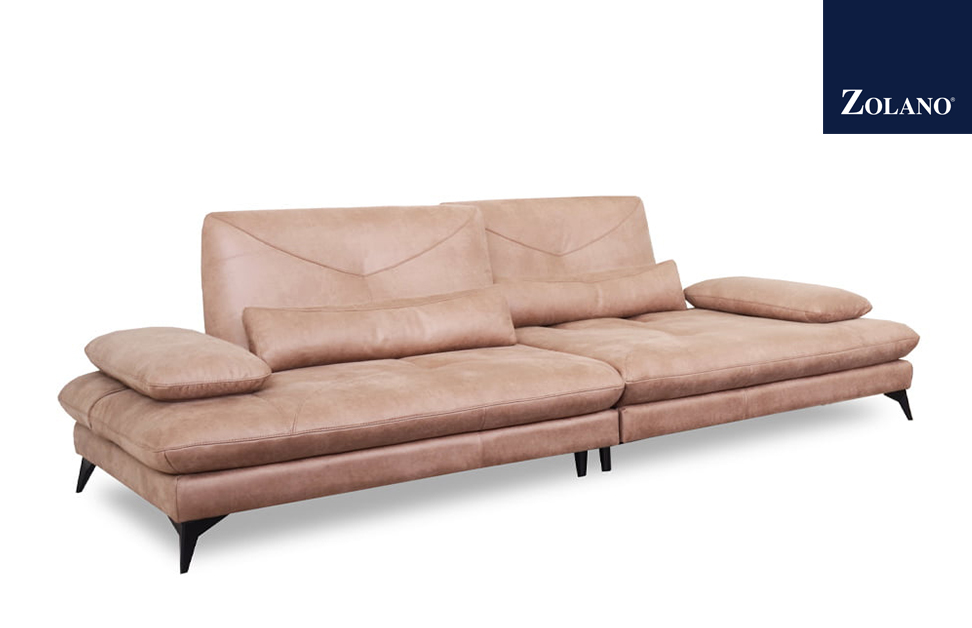 Zolano mula ditubuhkan sejak tahun 1978 oleh pengasas, Mr Yap Hoo. Berpegang kepada slogan dan filosofi syarikat iaitu 'Make Your World'. Percaya bahawa titik utama kepada sebuah rumah adalah ruang tamu, dan perabot utama yang perlu ada di ruang tamu adalah sofa.
Sofa yang dihasilkan oleh Zolano mempunyai lebih daripada 5 stail, 4 jenis kulit dan lebih 20 warna yang boleh dipilih. Sofa yang berstail klasik ini sesuai dengan apa jenis konsep interior dan membantu menaikkan seri ruang tamu anda.
Alamat: Lot 2248-A, Kampung Baru Sungai Buloh, 47000 Selangor, Malaysia
Waktu Beroperasi: 9.00AM - 6.00PM
No. Telefon: +60 36 157 2626
Sesebuah hiasan ruangan dalaman menonjolkan perwatakan dan identiti sesorang. Menetapkan konsep dan perabot pada sesuatu ruang di rumah anda bukan suatu keputusan yang mudah. Banyak faktor yang perlu dititikberatkan - keselesaan semua, mengikut cita rasa anda dan memberi impak yang positif dalam hidup seharian. Lebih-lebih lagi jika anda mempunyai ruang yang terhad. Diharapakan artikel ini 'Top 6 Jenama Sofa Terbaik untuk Ruang Tamu Rumah Anda di Malaysia 2022' sedikit sebanyak memberikan idea untuk memilih sofa yang terbaik untuk rumah anda!
Looking for new wardrobes or furniture for your home or interior design project? Check out this amazing furniture website! www.tekkashop.com.my

Contact us to find out more
Customer enquiries:
Phone: +601120641106
Email: admin@tekkashop.com.my
For more stories like this, join our Facebook community on Facebook
Need help with your order? chat with us here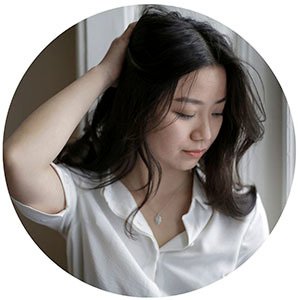 About Author
Fatiha
Fatiha is a freelance content writer specializing in commercial writing, loves travel, and enjoys walking on the beach.