Whether you're already owned an Airbnb business or planning to join the bandwagon, finding the best store to purchase furniture at affordable prices yet ticked the boxes of trendy style is essential. It is vital to provide comfortable and give out a sense of invite to your fellow guests. Airbnb has become popular recently as more people opt for casual stays at an affordable price range. The presence of Airbnb also contributes to the growth of the economy of the country.
Read through this article as we will introduce the places to buy furniture and types of furniture to integrate into your Airbnb.
Where to Purchase Airbnb Furniture

Tekkashop is listed as one of the best stores to purchase furniture to incorporate into your Airbnb. The brand consistently delivers the best quality of products to our fellow customers. With experience of more than 10 years in this field, Tekkashop offers a wide range of home, office and commercial furniture, including Airbnb. The brand focuses on providing comfort in every piece of furniture at an affordable price. We see ourselves in the position to offer contemporary office and home furniture that ideally represents the uniquity, modern and cosmopolitan favours most people desire.

Notti Sofa is a brand that produces various modern and classic sofas styles. There are a wide range of sofa in their collection - leather, fabrics and chesterfield. The French series is an excellent option if you intend to incorporate a slim and non-bulky design sofa. The sofa features slim armrests and a bulky pillow style made of high-density sofa foam to maximize your comfort.

Ikea has become one of the world's most well-known home furnishing brands from a small Swedish business selling through a mail-order catalogue. Now, there are hundreds of Ikea stores around the globe. Ikea offers a wide range of furniture products in their collection that serve multiple purposes, including Airbnb.
Best Furniture to Incorporate into Your Airbnb
Choosing the right furniture is essential to provide a comfortable and excellent stay experience for your beloved guests. Below, we will suggest some of the best furniture suitable for modern interior design.
This ottoman lounge chair in red features with buttoned high fabric backrest and armrests. This sofa's presence in your living space can lighten the overall ambience. The sofa is made of a rubberwood frame and fabric cushion seat.
---
Product Specification:
Product Function: lounge chairs with fabric cushion seater
Product Material: rubber wood frame, fabric cushion
Product Dimension: W 950 x D 850 x H 995 mm
Product Color: red
---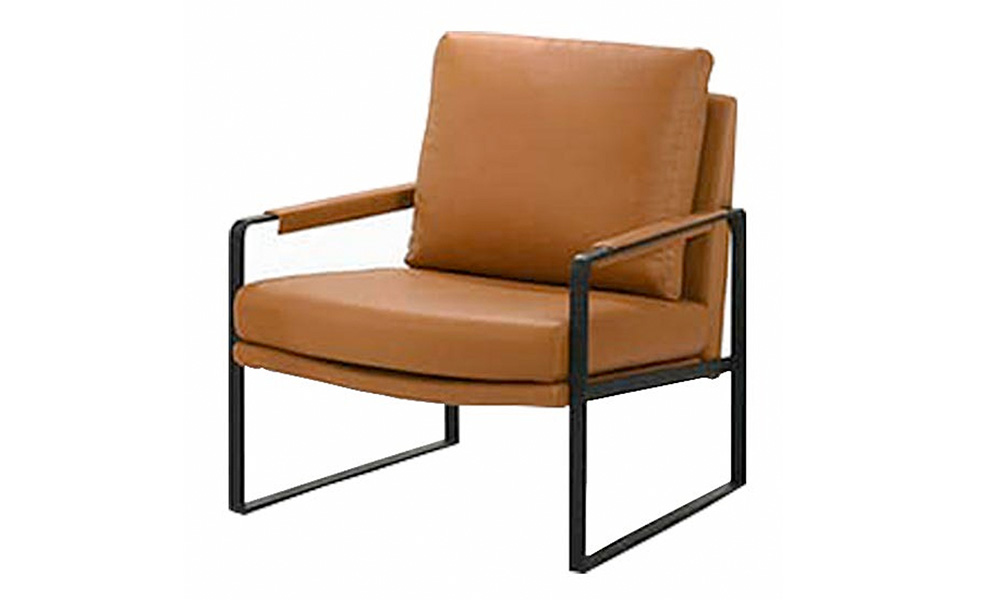 This retro single-seater armchair with a twist of modern style features a slim armrest and PU leather cover. The product is made of high-quality material - PU leather and a metal frame to ensure its longer life span.
---
Product Specification:
Product feature: slim armrest with PU leather cover
Product material: PU leather cushion seat and metal leg
Product dimension: W 450 x D 680 x H 740 mm
Product Color: brown
---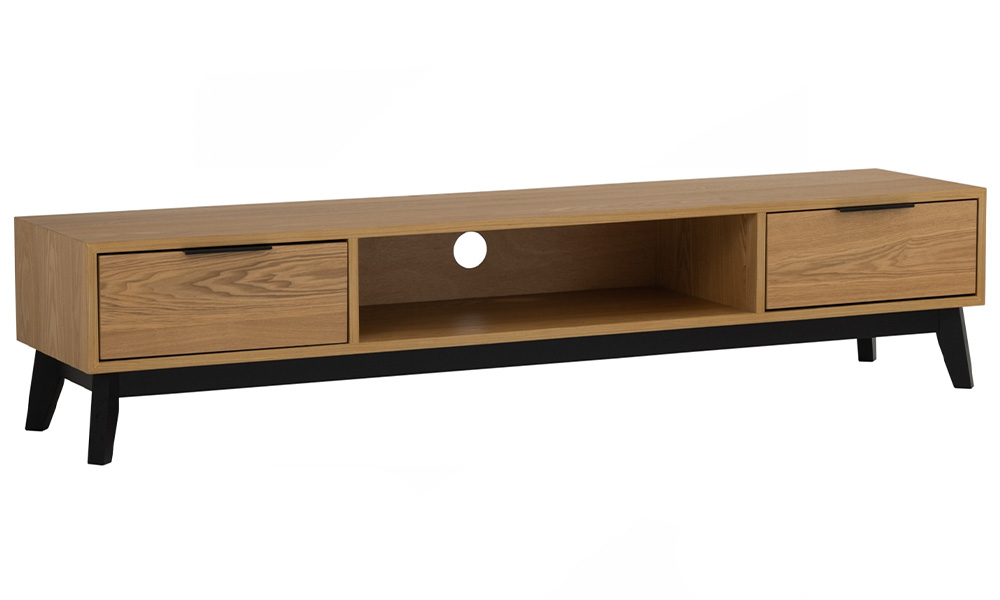 To attract more guests to opt for your service, you must provide fascinating deals such as an entertainment section and an Instagram-friendly spot to take selfies. For an entertainment spot, having a TV cabinet is a must. This industrial-style TV cabinet features 2 drawers and an open storage compartment to store the entertainment appliances.
---
Product Specification:
Product function: TV cabinet with multiple compartments
Product material: Laminated Board (Frame), Metal Epoxy (Leg)
Product dimension: W 1800 x D 400 x H 385 mm
Product colour: Natural
---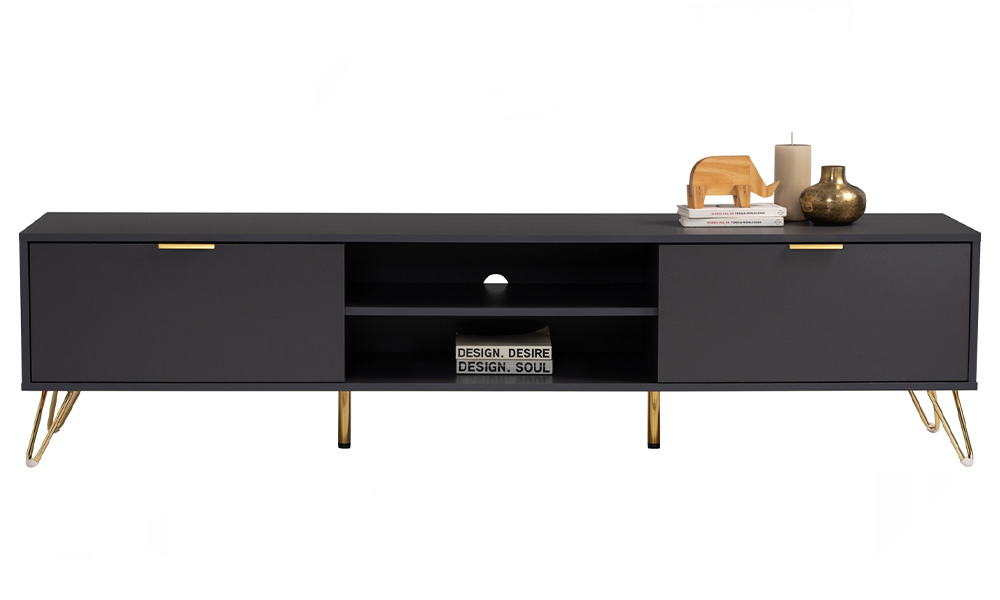 This Scandinavian-style TV cabinet features multiple compartments to store appliances and utilize the product. The product is made of high-quality laminated board and metal legs. The combination of matte dark grey and gold legs gives a modern sense to your interior design.
---
Product Specification:
Product function: TV cabinet with multiple inner compartments
Product material: Laminated Board (Frame), Metal (Legs)
Product dimension: W1800 x D400 x H 445 mm
Product colour: Dark Grey
---
A second most important part of ensuring that your clients experience a good stay is to provide a conducive bedroom. This Scandinavian-style bed frame is the perfect option for your Airbnb as the bed suits any interior design concept.
---
Product Specification:
Product Feature: Fabric Queen Size Bed Frame
Product Material: Solid Rubberwood, LVL Slats, Fabric, Foam.
Product Dimension: W2000 x D1600 x H940 mm
Production Color: Grey
---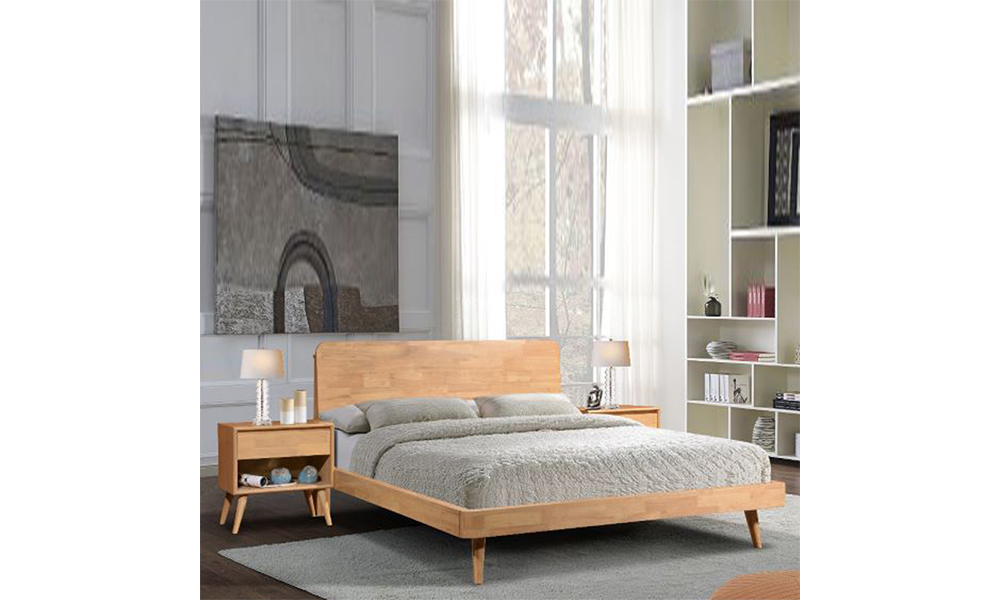 Muji furniture style is getting trendy due to its simplistic and clean line. The bed frame is constructed with solid rubberwood, guaranteeing its durability. Muji furniture style is also easy to fit in with any modern concept of interior design - minimalist, Scandinavian and contemporary.
---
Product Specification:
Product Feature: Queen Size Bed Frame
Product Material: Solid Rubberwood
Product Dimension: W2080 x D1650 x H1000 mm
Product Color: Natural
---
This mattress is perfect for you as it is made with coconut fibre which is very soft and comfy. It comes in 2 sizes, King and Queen size. It also features Spinal Care Support at a valuable price.
---
Product Specification:
Product Feature: King/Queen Mattress
Product material: 12″ Inch High-Density Foam Mattress, Natural Coconut Fibre
Product Size:
Queen: W1500 x D2000 x H230 mm
King: W1800 x D2000 x H230 mm
Product Color: White
---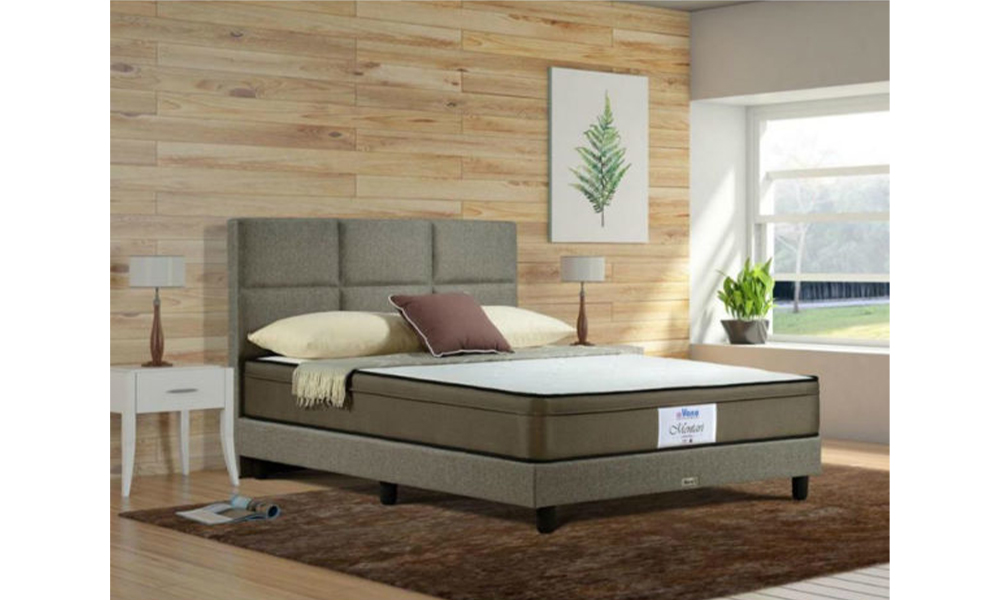 This medium-firm comfort mattress is the one you are looking for. This mattress is equipped with an orthomax spring system, which will fully support your body curvature. It is also made from high-density Pu Foam for extra comfort. Combining all the features, this mattress will give you an unforgettable good experience during nap time. It also has the 'Non-Flip' system, so you don't need to flip it. This product comes with options of the mattress only, bedframe only or bedframe set.
---
Product Specification:
Product feature: Pocketed Spring Pu Foam Mattress
Product dimension :
Queen : W1900 X H260 X L1520 mm
King: W1900 X H260 X L1830 mm
Product colour: Grey
---
Stepping up your space to a better one and deciding what elements to incorporate is undoubtedly not easy. I hope this article, 'Best Places to Buy Furniture for Airbnb in Malaysia 2022', will give you some ideas for revamping your space. If you're looking for a place to buy home and office furniture, feel free to visit our website or walk into our physical store located in Kota Damansara upon appointment.
Looking for new wardrobes or furniture for your home or interior design project? Check out this amazing furniture website! www.tekkashop.com.my
Contact us to find out more
Customer enquiries:
Phone: +601120641106
Email: admin@tekkashop.com.my
For more stories like this, join our Facebook community on Facebook
Need help with your order? chat with us here
About Author
Fatiha
Fatiha is a freelance content writer specializing in commercial writing, loves travel, and enjoys walking on the beach.