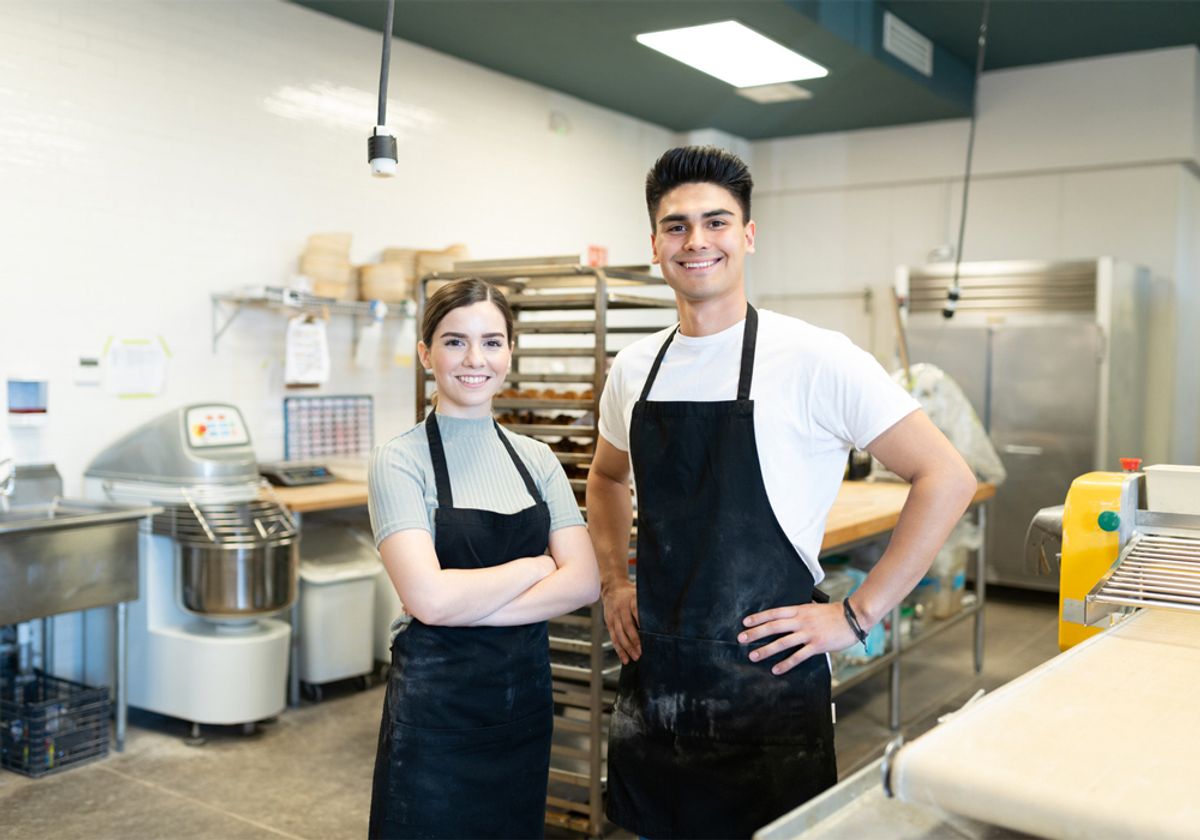 With the help of different kinds of industrial kitchen racks and cabinets, everything has a place allowing for a better flow of the kitchen and order in the chaos of a restaurant's kitchen. It helps declutter, increases production output, protects your ingredients from the harsh temperatures of the kitchen, prevents cross-contamination and foodborne illnesses, protects the freshness and nutritional value of your ingredients, and most importantly, prevents food spoilage, as we all know is an additional avoidable expense that every business would like to avoid.
So, if you're an upcoming restaurant business owner, here is a list of the 10 Best Places to Buy an Industrial Kitchen Rack in Malaysia for the year 2022. But first, here is a short list of the different industrial kitchen racks you may want to look into to find the right kind for your business.
Types of Industrial Kitchen Racks
Just as the name suggests, these racks are used in bakeries to hold trays of pastries and baked goods in an orderly manner to save space. This is usually done to allow the pastries time to rest and reach the right and optimum temperature before consumption.
Transport racks are incredibly important in a restaurant, especially a large-scale one. These racks are equipped with heavy-duty swivel casters, allowing you to store or even move a lot of food that would have otherwise been too heavy or too fragile to drive safely, efficiently, and quickly.
Material handling shelves hold sensitive and fragile ingredients like microgreens and fresh herbs. These shelves are customised to help protect the materials from the extreme heat, varying humidity, and constant movement of a commercial kitchen. An additional accessory may be used as a cover on the shelves to provide extra protection to these materials.
With all the bustling and movements in a commercial kitchen, a secured shelf helps keep certain equipment and material in one safe place. As its name, this type of shelf does not have any casters and is a stationary shelf.
10 Best Places to Buy Industrial Kitchen Racks in Malaysia 2022
(Image credit: Tekkashop)
If you are looking for customised furniture that is both functional and stylish, you should check out Tekkashop. Having connections to award-winning interior design firms and best in town contractors, your vision would reach its full potential. Aside from that, Tekkashop has a whole subdivision catered just for restaurant furniture providing over 30,000 varieties of stock restaurant furniture aside from their customised services. In addition, they provide free consultation and quotations.
Address: Lot 1-03, I-Residence,
Persiaran Surian, Seksyen 4,
47810 Kota Damansara, Selangor, Malaysia.
Website: www.tekkashop.com.my
Tel: 03 7890 3019
Opening Hours: 10 am – 10 pm
(Image Credit: Homeby & Co)
Homeby & Co. is a new online furniture store focusing mainly on stainless steel products. They pride themselves on their above-and-beyond customer services and reasonable quality control. To add on, the prices of their racks are budget-friendly as well! The company is also on Shopee, making it easy and hassle-free to purchase stock products from them.
Address: Grand Vision World Sdn Bhd, Lot 6225, Mukim 11, Jalan Changkat, 14100 Nibong Tebal
Website: www.gvwmall.com
Tel: 017 2011583
(Image credit: Kitchen Arena)
Kitchen Arena is the number one commercial kitchen e-commerce platform in Malaysia. They have over 6 concept kitchens to cater to various food service set-ups. The business is not only found online but has the largest and most comprehensive physical commercial kitchen showroom in Malaysia. Kitchen Arena offers free delivery, trade account, price match, instalment plan, and business advisory services.
Address: Ping Edge Sdn Bhd, Lot 3210, Jalan Balakong, Kawasan Perindustrian Kampung Baru Balakong 43300 Seri Kembangan, Selangor, Malaysia
Website: www.kitchen-arena.com.my
Tel: 03 8657 7777
Opening Hours: 9 am – 5.30 pm
(Image credit: Tien Tien Kitchen Equipment)
Tien Tien Kitchen Equipment houses many international and local f&b equipment brands. They are well-recognised as the best kitchen supplier in Malaysia and have a great variety to cater to their customers' different budgets and functional wants. The business also provides professional after-sales services and customised stainless steel work. In addition, they offer free commercial kitchen consultation and free CAD design.
Address: Tien Tien Puchong Service Center/Store, Tien Tien Kuantan Showroom,
Website: www.tientien.com.my
Tel: 03 2770 2706
Opening Hours: 9 am – 5 pm
(Image credit: CKE Holdings)
CKE Holdings has been operating for more than 42 years. They are the largest commercial kitchen manufacturers in Malaysia and are the direct retail arm of Berjaya Steel Product Sdn Bhd. The business provides stock kitchen equipment and customised ones. Not only that, CKE has obtained multiple awards and exports to more than 60 countries. Their services include customising, designing and fabricating stainless steel kitchen equipment, commercial kitchen layout design and consultation, and liaison and supervision of the client's contractor.
Address: 191-5, 5th Floor, Jalan Lancang Off Jalan Cheras, 56100 Kuala Lumpur
Website: www.ckeholdings.com
Tel: 03 9145 8888
Opening Hours: 9 am – 6 pm
(Image credit: Hospitality Kitchen)
Hospitality Kitchen provides designing and planning services, kitchen equipment supply, maintenance, and an IoT temperature monitoring system. Their services would allow one to choose the most suitable rack for your commercial kitchen size, shape and functional wants. Their best differentiation from other suppliers is their infamous IoT temperature monitoring system which would allow easy monitoring of the kitchen's real-time temperature and humidity, affecting one's materials.
Address: 17, Jalan TPP 1/16, Taman Perindustrian Puchong, Puchong, Selangor, Malaysia
Website: www.hksb.com.my
Tel: 03 8062 6079
Opening Hours: 9 am – 5 pm
(Image credit: Chang Hsin)
Chang Hsin is the leading global manufacturer of stainless steel products. They pride themselves on the quality of their products by standing on the quote that "the reputation of a company is built on the quality of its products". Chang Hsin also provides easy payment schemes to help with their customers' budgets and design consultation services.
Address: Plot 72, Kulim Industrial Estate, 09000 Kulim, Kedah, Malaysia
Website: www.changhsin.com.my
Tel: 04 4892 630
Opening Hours: 8.30 am – 5.30 pm
(Image credit: E-Rack Solution)
Just as their name suggests, E-Rack Solution is a business specialising in the racking system. They provide a variety of racks for industrial purposes. The company provides tailor-made solutions by assessing its clients' detailed needs and requirements.
Address: 9-G, Jalan Cahaya Suria 1, Taman Cahaya Suria, Sungai Chua, 43000 Kajang, Selangor, Malaysia
Website: www.e-rack.com.my
Tel: 03 8733 3802
Opening Hours: 9 am – 5 pm
(Image credit: Crafs Equipment)
It would be recommended to contact Crafs Equipment through their telephone number compared to their webpage. The company provides different equipment for every task in an industrial kitchen. Their product ranges from food preparation, cooking, distribution, and ware washing, to even storage and refrigeration. Crafs Equipment also provides 24 hours backup maintenance services.
Address: No. 29, Jalan Juruanalisis U1/35, Seksyen U1, 40150 Shah Alam, Selangor
Website: www.crafsmy.com
Tel: 03 5569 1881
Opening Hours: 9 am – 5.30 pm
(Image credit: F&B Equipment)
F&B Equipment is a long-standing industrial kitchen business. They provide a comprehensive range of commercial kitchen equipment and appliances. The business is the one-stop solution if you're looking for your industrial kitchen equipped with Food Tech-RMS technology. In addition, they provide professional consultancy and excellent after-sales service.
Address: F&B Equipment Setiawalk Puchong, F&B Equipment D'Piazza Penang
Website: www.fnbequipment.com.my
Tel: 03 5882 0020
Opening Hours: 9 am – 6 pm
If you're looking to open a new restaurant or just looking to renovate your commercial kitchen, it may seem a bit overwhelming. Fret not, however, and take deep breaths. The entire process itself is fun, opening a restaurant. After all, there is a list available here for you on the list of places in Malaysia that provides the best industrial kitchen racks—wishing all you new-restaurant owners all the best in this venture.
---
Looking for new wardrobes or furniture for your home or interior design project? Check out this amazing furniture website! www.tekkashop.com.my
Contact us to find out more
Customer enquiries:
Phone: +601120641106
Email: admin@tekkashop.com.my
For more stories like this, join our Facebook community on Facebook
Need help with your order? chat with us here
About Author
Janice
Janice is a freelance content writer specializing in commercial writing, loves travel, and enjoys walking on the beach.