A good body posture is often overlooked until it leads to serious health problems like lower back pain, neck pain, sciatica, and slipped discs. The market has extensive choices of posture correctors, but do you know their function?
A posture corrector is designed to pull your shoulders and assist in learning to engage the correct muscles. If you're one of those who suffer from poor body posture or back pain issues, keep reading this article, as we will briefly discuss body posture correction.
When Do You Need a Posture Corrector?
Bad Posture Habits
If you tend to slouch your shoulders forward while sitting or standing, then a posture corrector is necessary for you to try. You may not see the adverse effects of bad posture now. Still, it will eventually harm your physical health in the long term – rounded shoulders, joint degeneration, the difficulty of breathing, poor circulation, and backaches.
Students and Working People
Both passive and active lifestyles share the same tendency to cause back pain. During work, repetitive movements without breaks can lead to pain and strain on muscles. Having inactive physical motion on a daily basis also leads to back pain issues.
Things to Look for in a Good Posture Corrector
Comfort
If you plan to wear your posture corrector for a long time or daily, then comfort should be your top priority. The best posture corrector should be able to provide the right amount of support for varieties body types. If it cannot offer comfort support to your body, what's the point of getting one? The posture corrector should also be made of breathable material to prevent skin irritation, especially if you have sensitive skin.
The primary function of a posture corrector is to pull your shoulders back and down naturally; therefore, the strap's adjustability is crucial. A posture corrector with a loose strap will not be capable of providing support. If the straps are too tight may cause difficulty in moving around and breathing comfortably.
Function
As mentioned before, the primary function of a posture corrector is to ensure that your shoulders are aligned and back to their normal position. Most posture correctors in the market are easy to use and have straightforward instructions. Before deciding on which one is the best, ensure that it is convenient for you to use and up to its claimed functions.
Size
Every body shape has unique features – small, medium, and large for both men and women. Hence, size plays an important role when purchasing a posture corrector. A good characteristic of the correct body posture shouldn't be one size fits all. Ensure that you buy the one that fits your body perfectly and is convenient for you to move around freely.
3 Types of Posture Correctors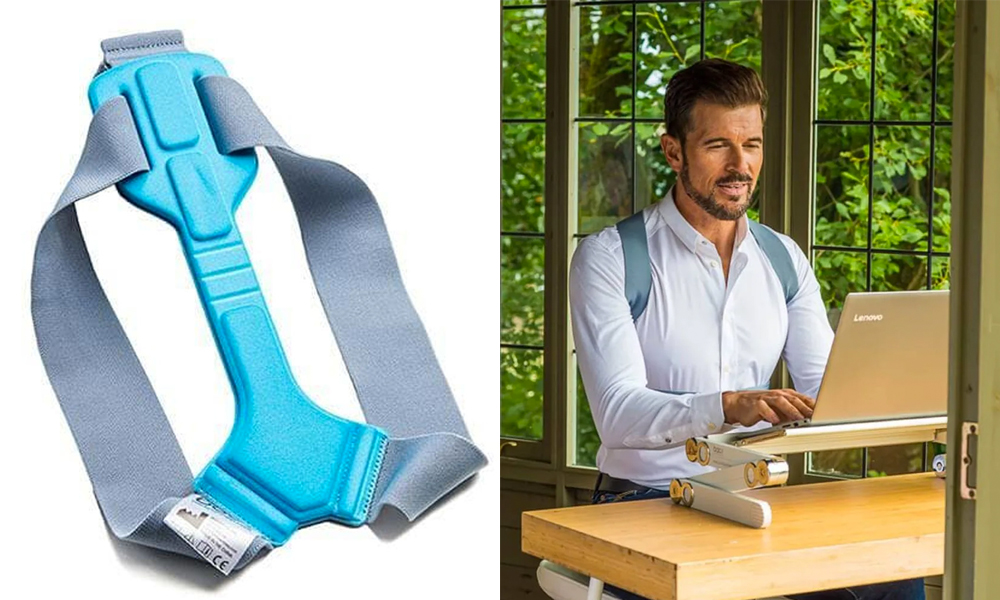 The Flexi Core Spine Posture Corrector ensures that your spine is in the correct position and engages the core. Do you realize that our body tends to be naturally slouched forward when standing and sitting up? Hence, the Flexi Core Spine is designed to restrain your body to hold a healthy and natural posture. The straps are adjustable for maximum comfort and are made of soft-touch anti-microbial fabric that is practically invisible when used under clothing. The posture corrector prevents stooping by gently pushing back the shoulders and aids in the promotion of good muscle memory. Using the product can train your body to adopt a better healthy posture even when not wearing the posture brace.
---
Product Specification:
Product function: Back Support Brace
Product dimension: Junior (71cm-81cm), Small/Medium (81cm to 91cm), Large (91cm to 121cm)
Product color: Grey
---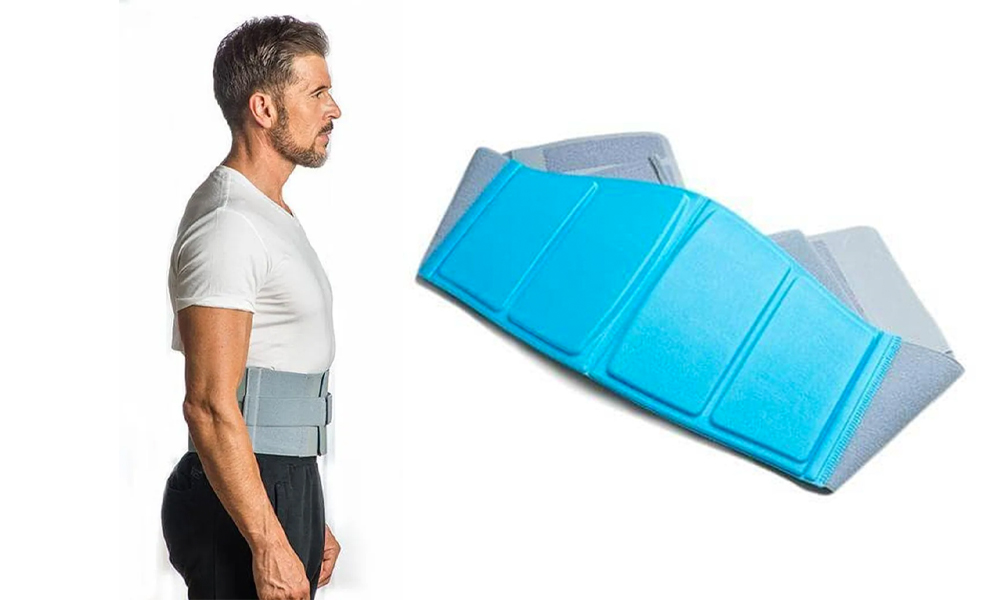 The Spine Solution Support Brace is designed to relieve lower back pain by supporting the spine. It also provides your back to recuperate and allows your muscles to rest. The brace is made of sanitary anti-microbial breathable material, and a thermal foam inside portion allows for adequate air circulation to keep you cool and comfortable. Easy to use with elasticated sides and a velcro fastening to ensure a comfortable and supportive fit.
---
Product Specification:
Product function: Back Support Brace
Product dimension: Small (up to 82cm), Medium (82cm to 91cm), Large (91cm to 135cm)
Product color: Grey
---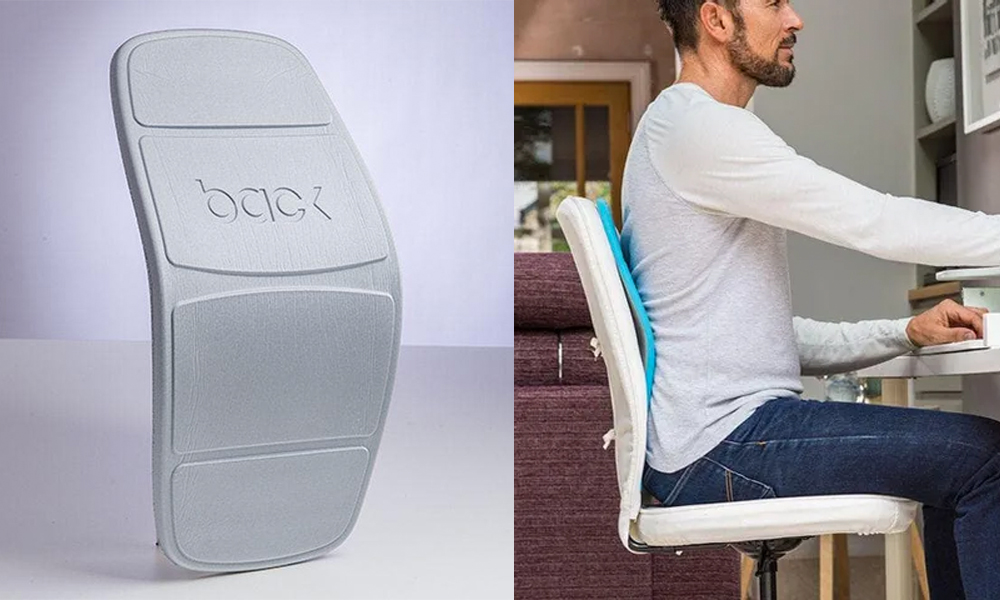 This backboard provides adjustable lumbar support that aids posture improvement and relieves strain on the spine while sitting. The product is ideal for those who spend long periods working in a seated position. The backboard functions by applying light pressure over the knee bent into any desired shape to tailor it to fit the unique curvature of your back.
The backboard posture corrector minimizes the load on your back and stops prolonged stresses from sitting in a slumped position. It has a cooling pad to provide extra comfort and an elastic strap to ensure the backboard stays intact.
---
Product Specification:
Product function: Adjustable Posture Corrector Backboard
Product dimension: Free Size
Product colors: Black, Silver, Blue, Pink, Purple, Orange
---
At Tekkashop, we promote a healthy and good lifestyle by implementing it in every product. We believe that a good environment can lead to a happy life. Hence we offer extensive choices of products to cater to your healthy lifestyle and premium furniture to incorporate into your home.
Looking for new wardrobes or furniture for your home or interior design project? Check out this amazing furniture website! www.tekkashop.com.my
Contact us to find out more
Customer inquiries:
Phone: +601120641106
Email: admin@tekkashop.com.my
For more stories like this, join our Facebook community on Facebook
Need help with your order? Please chat with us here
About Author
Fatiha
Fatiha is a freelance content writer specializing in commercial writing, loves travel, and enjoys walking on the beach.