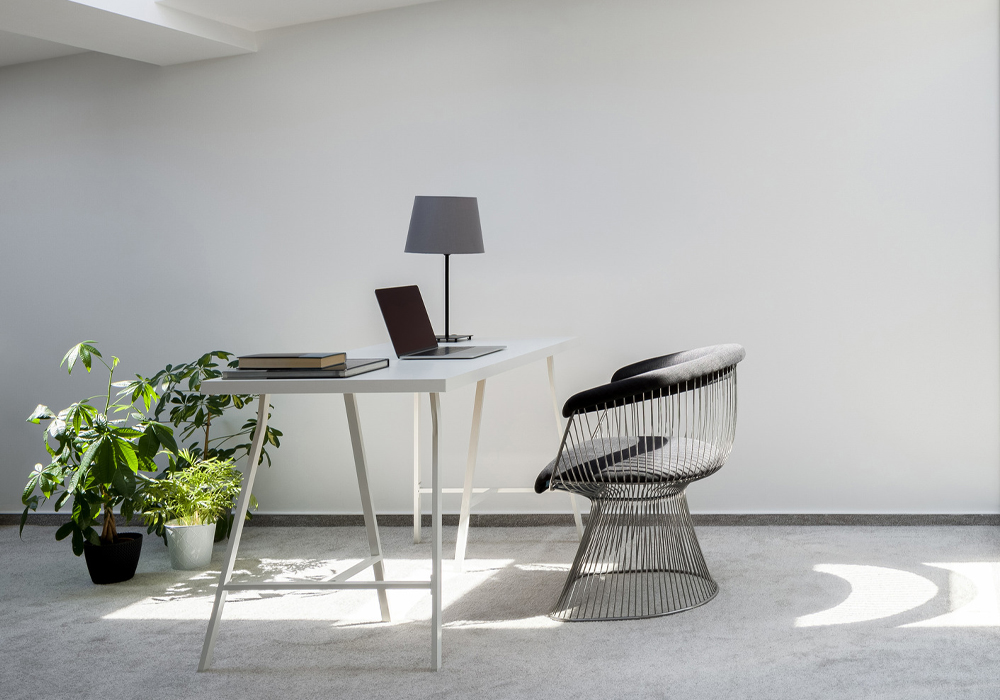 Let's be honest, studying is something many of us dread. Thinking back to all those endless all-nighters we pulled to study for our finals and get those pesky assignments done reminds me how my back will never be the same. We can all agree that those long hours we spent at a desk hurt our backs. Considering how long we spend time on our desks, especially when working from home (WFH) has become a norm, it is essential to find a study desk that would help set the right ambiance and posture and cater to our personalized needs and preferences.
As there are many different study tables, from the different materials to other shapes and sizes, finding the right one for you can be challenging. So here is a list of the top 10 best study desks in Malaysia for the year 2022 that we have compiled to help you a little. But first, here are some helpful tips on what to consider when finding your perfect study desk.
How To Find the Best Study Table That Suits Your Personalized Needs And Preferences
The shape and size of your table would affect the overall aesthetics of your place. Depending on the size of your area, a study table should match your room size to avoid it looking too out of place. A general rule of thumb is to get a linear table if one has a smaller room, while U-shaped or L-shaped tables are more suited for bigger rooms. In addition, a wall-mounted table would serve ideal for a matchbox room.
A table's ideal height should be one where your forearm can comfortably rest and maintain at 70 to 135 degrees to facilitate good posture. As reading about this may seem a little overwhelming, here is a table ergonomics calculator to make life a little easier.
A study table with drawers would provide convenience as one's daily items are only a drawer pull away. One thing to consider is the durability of those drawers as the weight of the items we plan to put in them may be too much. However, if you're a minimalistic person, and let's be honest with modernization, we only use our laptops, then you can opt for a sleek drawer-less table.
Top 10 Best Study Desk in Malaysia 2022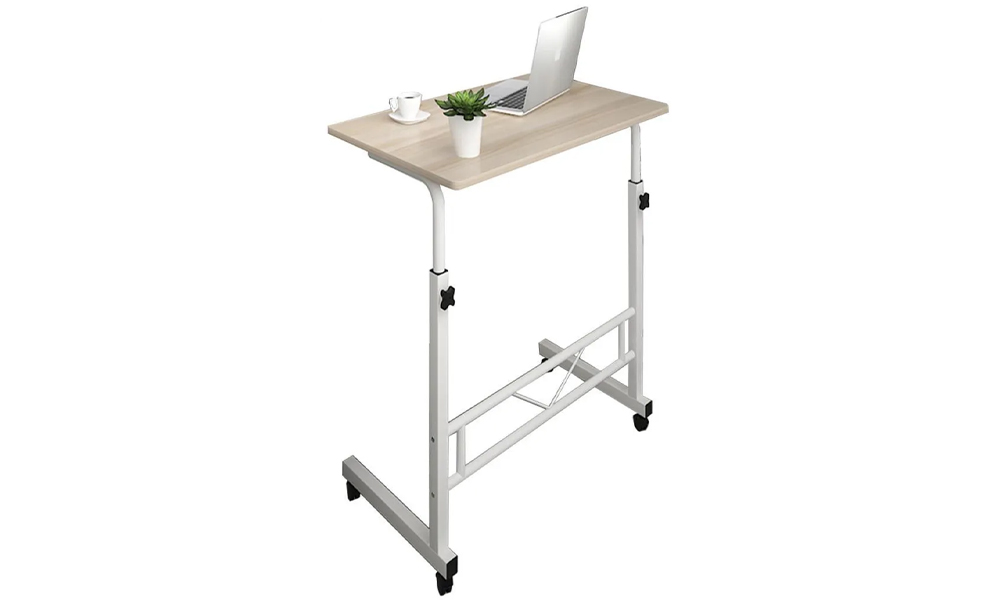 We all remember our college days when we were a little tight on budget while having terrible backaches from the endless hours we spent on a desk. Well, this little baddie could solve all that! For less than RM80, you can get a height-adjustable table as well. Easy on the old wallet and good for our backs!
---
Product Specification
Product Feature: Adjustable Height, Movable for Easy Storage
Product Dimension: L100 x W56 x H75-90.5 cm
Product Material: Particle Board and Metal Frame
Product Colour: Brown/ White
---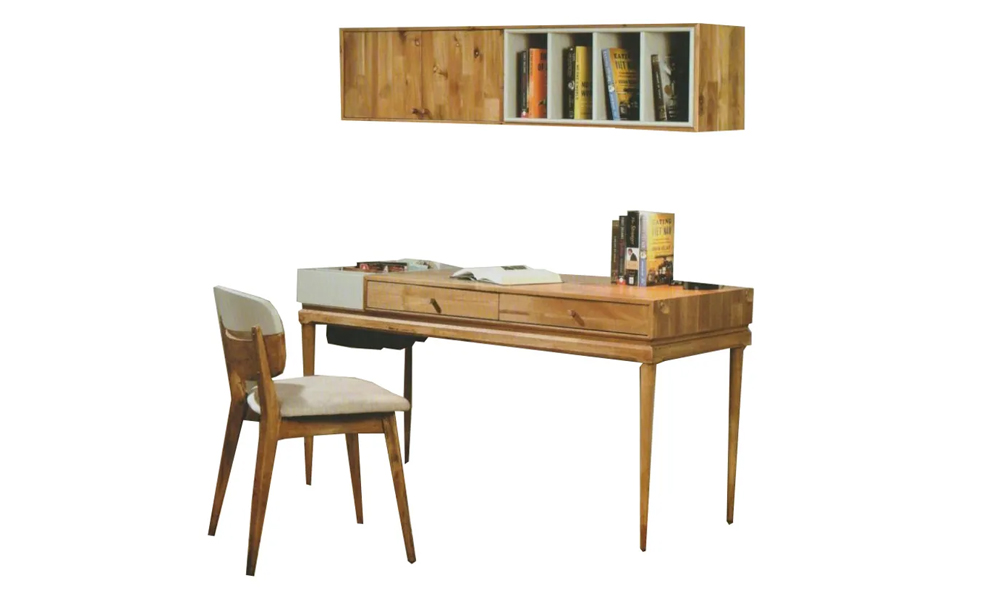 If you're into vintage aesthetics, then the Tekkashop VDOT2400BR is the one for you. Made of oak wood, it is strong, durable, resistant to high humidity, and waterproof. In addition, this product has been tested for safety and is even recommended for homes, hotels, and offices. This vintage desk contains two drawers as well to provide some storage space.
---
Product Specification
Product Feature: 2 Drawers, High Humidity Resistant, Durable to Scratch, Inflammable, Waterproof, Solid, Sturdy
Product Dimension: L150 x W59 x H78 cm
Product Material: Oak Wood
Product Colour: Brown
---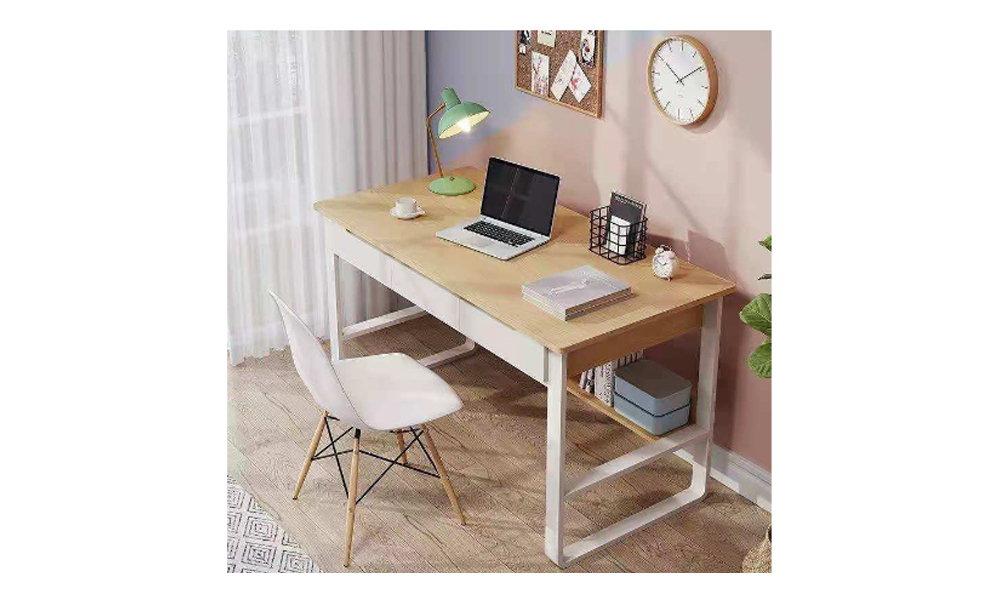 This modern simple study desk comes with two or three lockable drawers and additional crossbeam storage. Its sleek and simple design is suited for those seeking more storage space while looking for a more minimalistic aesthetic. As its design is effortless, it can never clash with the room's overall aesthetics.
---
Product Specification
Product Features: Crossbeam Storage, 2-3 Drawers, Lockable Drawers, 12 Months Warranty
Product Dimension: L120 x W60 x H77 cm
Product Material: Metal, Wood
Product Colour: White/ Wood
---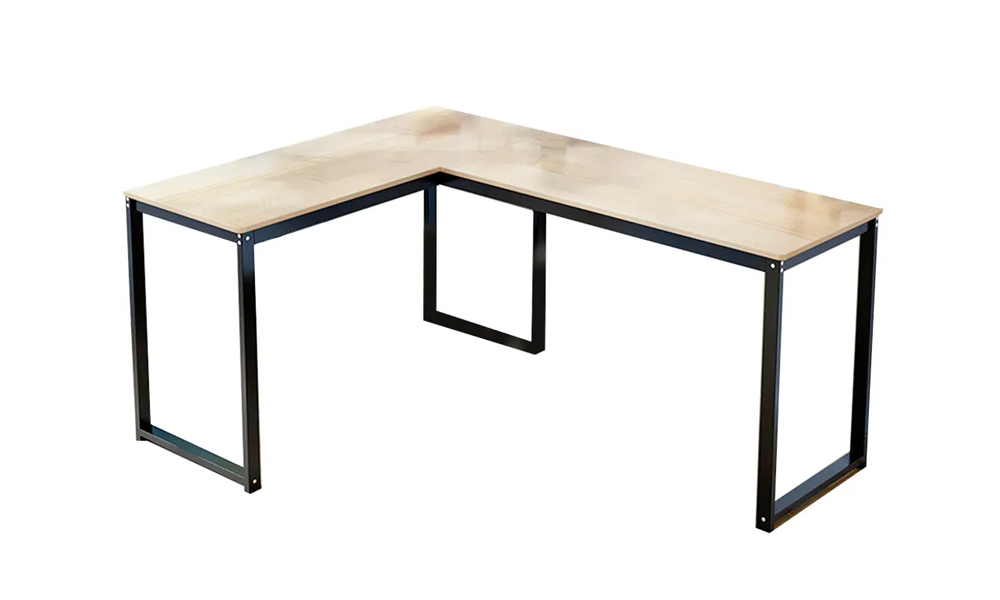 The Tekkashop LBOT0397BR would be perfect for a big room, especially if it were a shared room. Its simple design helps prevent it from becoming overwhelming as it can be a big table. If you're the type to have a lot of things on the table, then this large surface area table would suit you.
---
Product Specification
Product Feature: L-Shape Table, Round Edged Design, Strong and Sturdy
Product Dimension: W120 x D48 x W158 x D48 x H75 cm
Product Material: 16mm Melamine Chipboard, Metal Frame
Product Colour: Brown, White, and Black
---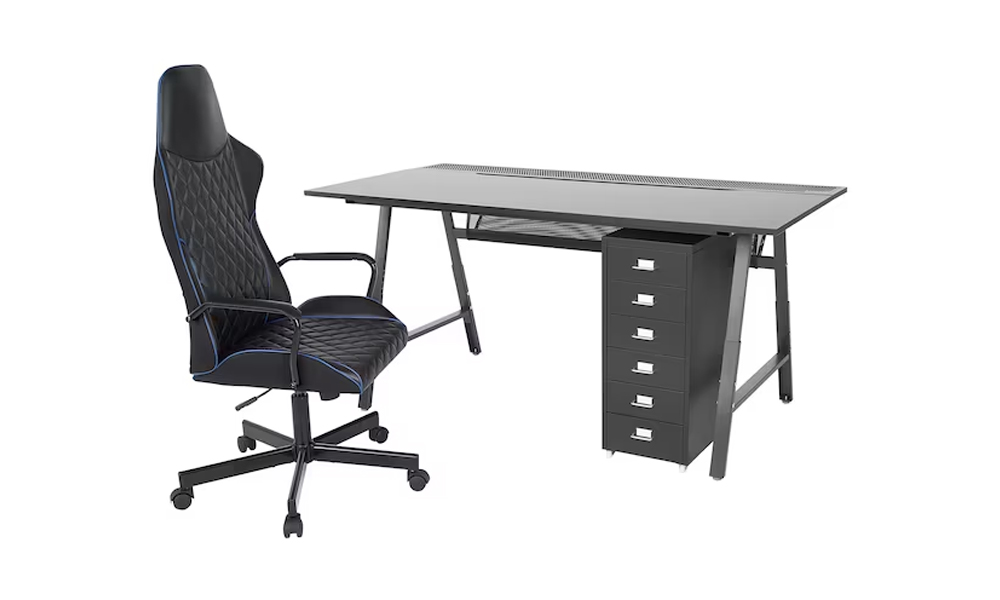 If you're looking for a hassle-free all-in-one, then the Ikea Utespelare is for you. For less than RM1200, this set would provide you with a huge amount of storage, a good table, and an adjustable chair, literally 3 in 1. Look at the product feature below, and you'll understand why!
---
Product Specification
Product Feature: Metal Mesh to Provide Good Airflow, Cable Management Net, A Pocket at the Back of the Backrest, Ergonomic, Safety Castors, Leather-like Upholstery, Drawer Stops, Slot for Label on Each Drawer, Withstands 110kgs Load.
Product Dimension: L160x W80 x H78 cm
Product Material: Particleboard, Melamine foil, Polycarbonate/ABS plastic, and Steel
Product Colour: Full Black/ Light Grey and White
---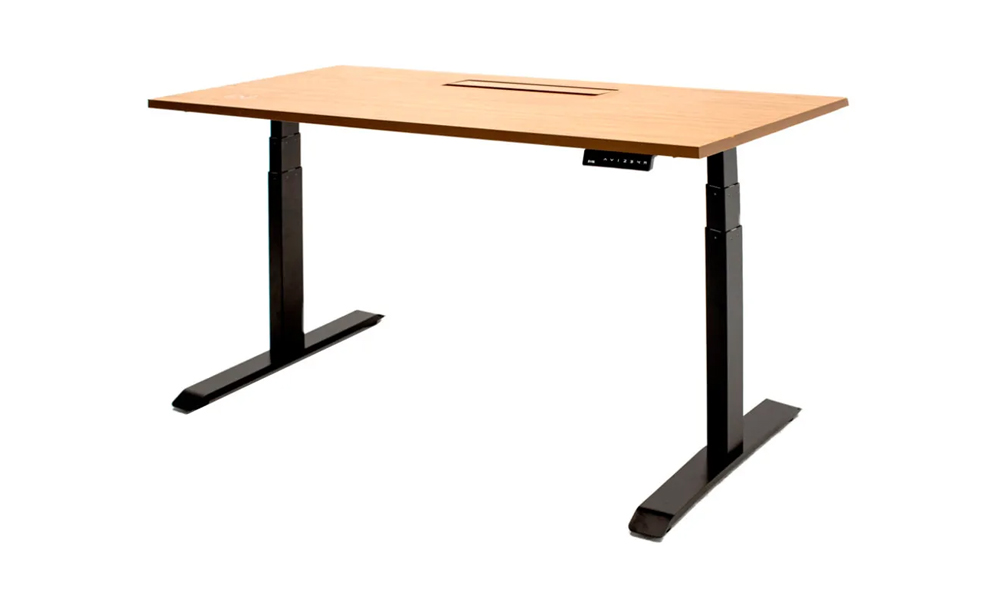 The EVIS EVOT3499WAL is the ultimate cool kid find. It is the only table in this list with fast wireless charging, electric hydraulic height-adjustable, and can save four different pre-set heights. Its seamless height adjustable feature allows for the ultimate ergonomic comfort. Not only would you be able to adjust it to the correct ergonomic height, but it also can be transformed into a standing desk with just a press of a button.
---
Product Specification
Product Feature: Electric Height Adjustable, 4 Programmable Buttons to Save Pre-set Heights, Cable Management, Fast Wireless Charging, Withstand 120kgs Load
Product Dimension: L120/150/180 x W75/800 x H66-131 cm
Product Material: Superior Quality MFC Board, Laminate Walnut Wood, Metal Frames
Product Colour: White/ Maple/ Light Grey/ Zen/ Graphite/ Beech/ Walnut/ Black/ Artic Pine/ Cherry
---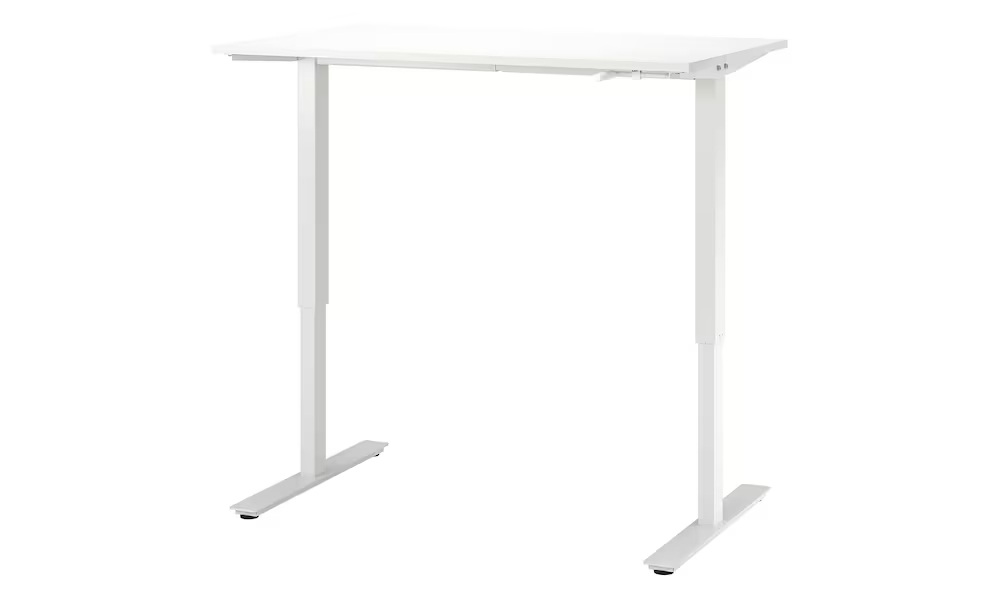 Simplicity is key with Ikea's best-selling Trotten Desk. It is operated using a crank handle to adjust the table's height manually. This simple engineering allows one to have the ultimate ergonomic comfort and would be a fun little gadget for your kids to play with while learning about levers. Besides, we can count this as a bit of exercise along with the time we spend using it as a standing desk and call it a day's worth of exercise; what a hack!
---
Product Specification
Product Feature: Adjustable Height by Crank Handle, Crank Handle can be Slide Under the Table Top, Adjustable Feet Provides a Steady Desk Despite Uneven Floors, 10 Year Guarantee
Product Dimension: L120 x W70 x H72-122 cm
Product Material: Particleboard, Melamine foil, Plastic Edging, Reinforced Polyamide Plastic, Steel, Galvanized
Product Colour: Full White/ Beige and White
---
Hitomi 2113 is suited for those of you who are multitaskers. Its design allows one to have their desktop on their left while a completely cleared space on their right. With the continuously increased dependency on computers, especially when working from home, the Hitomi 2113 would be best suited.
---
Product Specification
Product Feature: Anti-Slip Leg Pads, Adjustable Leg Pads, Anti-Scratch table leg, Anti-Rush and Corrosion-Free Finish, Stable and Strong Wooden Surface, Waterproof, Humidity Resistant
Product Dimension: L140 x W48 x H74 cm
Product Material: Solid Wood, Metal Legs
Product Colour: Black/ Brown/ White
---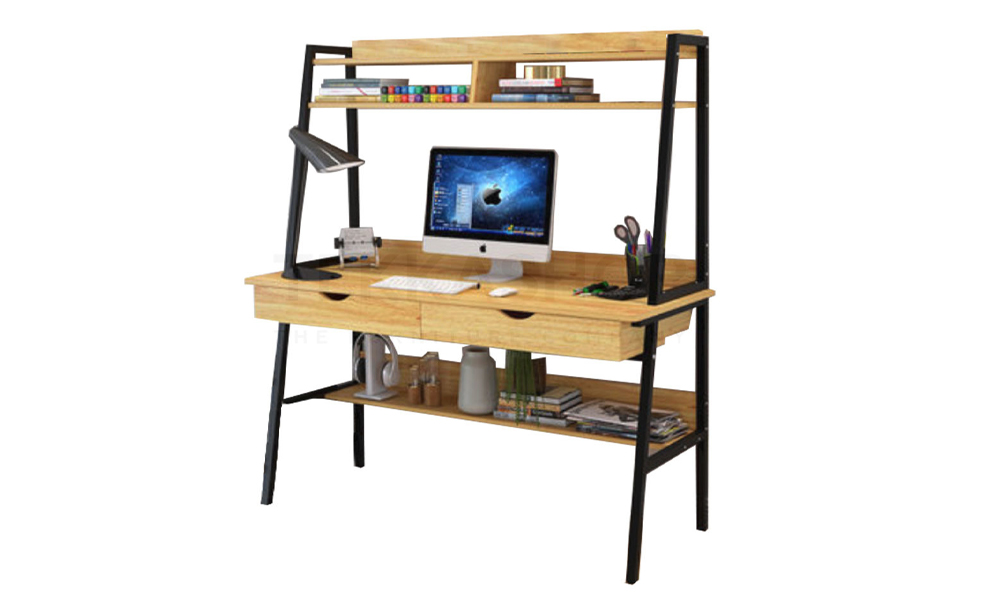 Its easel-like resemblance provides an artistic kind of vibe. The table has plenty of storage space, making it useful for a creative person. One would be able to store one's art supplies within an arm's reach away. In addition, it has two levels of top open shelves and an additional crossbeam storage space. With the amount of storage space it has and its design, it would also be suitable for kids.
---
Product Specification
Product Feature: 2 Drawers, 2 Levels of Top Open Shelf, Crossbeam Storage
Product Dimension: L100 x W48 x H140 cm
Product Material: Solid MFC wood and Black Metal
Product Colour: Black/ Brown
---
If you're looking for a ton of storage space without sacrificing leg space while trying to keep a minimalistic style, this one is for you. The desk comes with an attached multipurpose shelf that has four levels of open shelves and two drawers. Especially with this kind of desk, stability is essential, and that is precisely what this desk has achieved. However, one should ensure that you do not overcrowd your room, or else the addition of this desk would cause the room to seem small.
---
Product Specification
Product Feature: Attached Multipurpose Shelf, 4 Levels of Open Shelf, 2 Drawers, Anti-Slip and Anti-Scratch Table Leg, Stable
Product Dimension: L115 x W40 x H121 cm
Product material: Solid Wood and Metal Frame
Product Colour: Beige/ Dark Brown
---
Stepping up your home to a better one and deciding what elements to incorporate is undoubtedly not easy. I hope this article, 'Top 10 Best Study Desk Designs to Elevate your Space in Malaysia 2022' will give you some ideas for revamping your space. If you're looking for a place to buy home and office furniture, feel free to visit our website or walk into our physical store located in Kota Damansara upon appointment.
Looking for new wardrobes or furniture for your home or interior design project? Check out this amazing furniture website! www.tekkashop.com.my

Contact us to find out more
Customer enquiries:
Phone: +601120641106
Email: admin@tekkashop.com.my
For more stories like this, join our Facebook community on Facebook
Need help with your order? chat with us here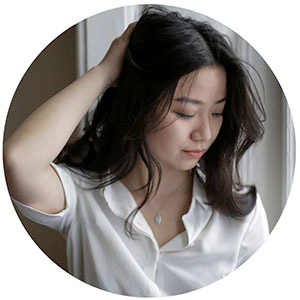 About Author
Janice
Janice is a freelance content writer specializing in commercial writing, loves travel, and enjoys walking on the beach.