Rattan is no longer stays as a piece of outdoor furniture only, and it wins so many hearts to incorporate them into the home interior. One of the home decoration trends for 2022 is rattan furniture. The unique designs and texture of the rattan can enhance the Room's overall ambience. Keep reading this article as we will exemplify some ideas to help you revamp your space.
1. Incorporate with Green Plants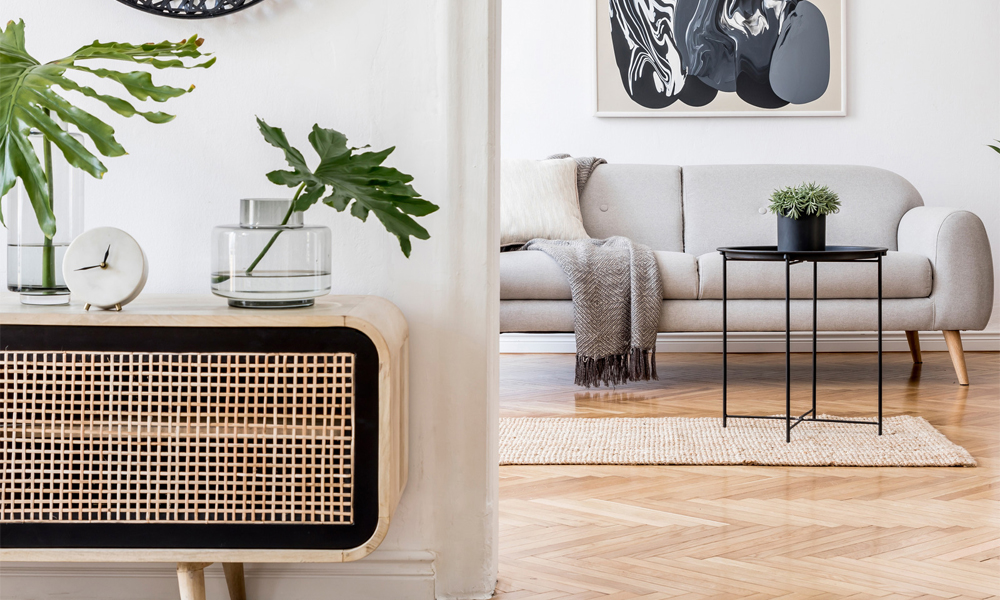 One way to beautify your rattan furniture is to incorporate it with indoor green plants. Planting indoor green plants capable of providing serendipity and helping maintain the people's sanity. Indoor plants are also an excellent natural air purifier and among the best indoor plants for starters are – golden pothos, rubber plants, and peace lily. However, if you find indoor plants too cumbersome to manage, you can opt for the artificial ones and pair them with the aesthetic rattan baskets.
2. Complement It with Your Existing Furniture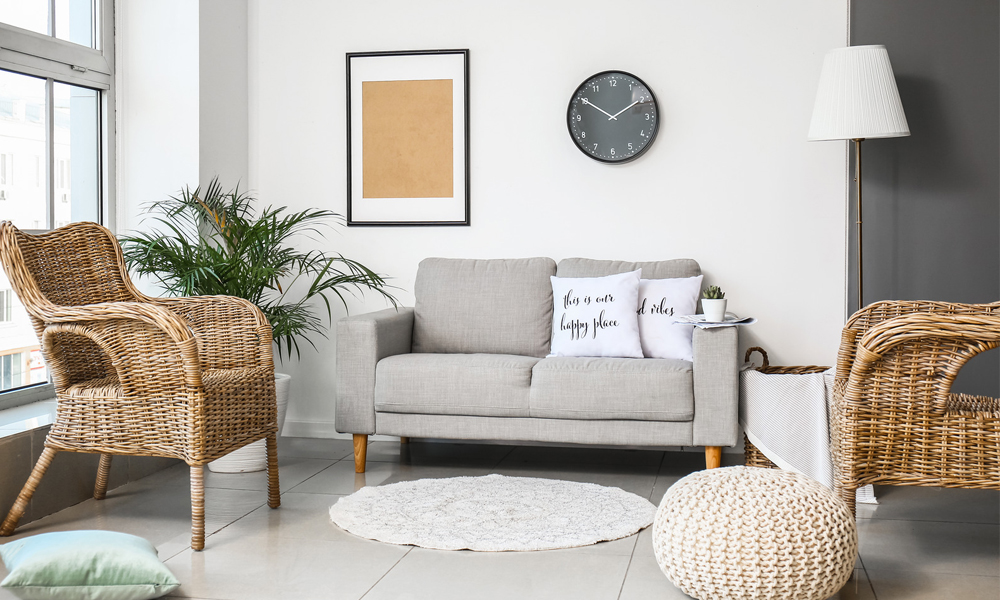 Do not limit your creativity in decorating your lovely spaces! We love the idea of complementing the rattan with your existing furniture. One way to integrate rattan into your kitchen area is by completing it with your dining table or kitchen island. This will create an aesthetic look to your interior and make it Instagram worthy. If you take good care of rattan furniture, like clean it every three months with warm water and a bit of detergent and ammonia, the rattan stools can last for decades.
3. Mix and Match Textured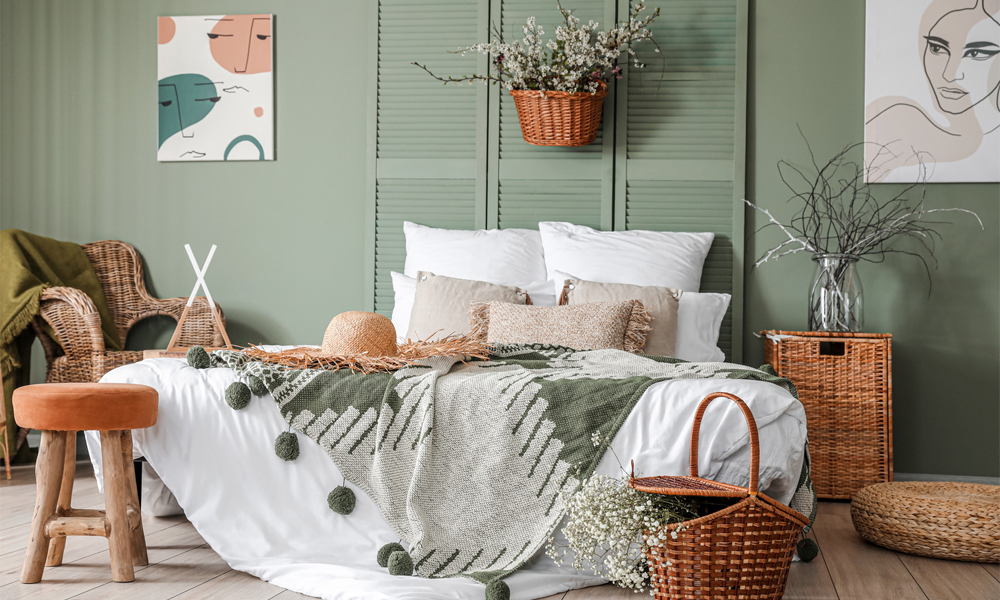 One of the significant points of incorporating rattan into your interior is preventing dullness and enhancing the Room's overall ambience. A little bit of mix and match textured won't hurt and can surely add extra aesthetic elements to the Room. You can add fur rugs or textured fabric throw pillows to complement it with your rattan furniture. The truth is, there is no limit in trying and error of what element is best to integrate into your interior.
4. Go Rustic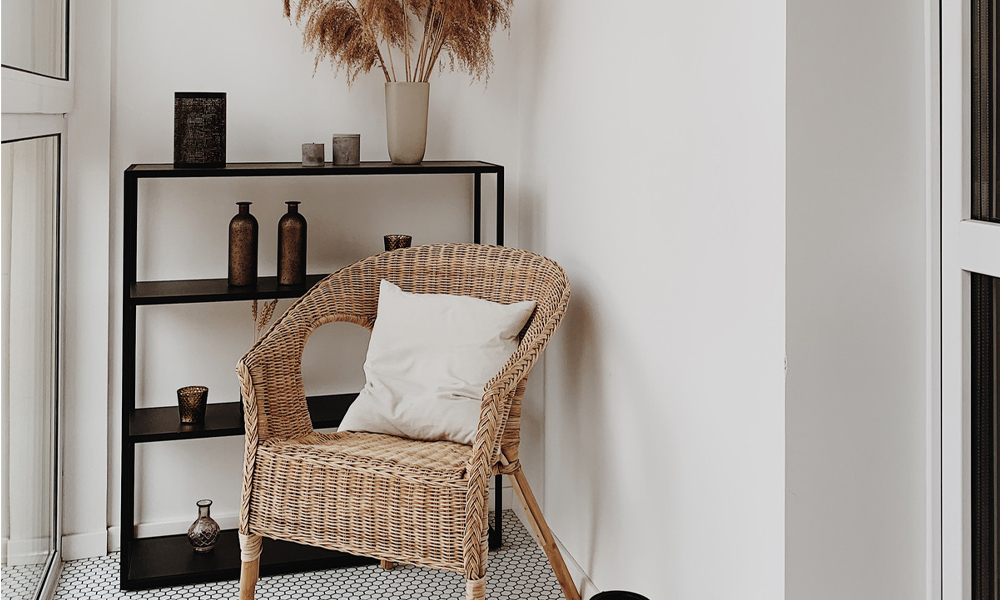 The rustic concept is getting rising its popularity in Malaysia and has been one of the trendy home concepts. Major elements of rustic interior design highlight the natural, rugged, rough, and aged of the furniture. One way to execute it is to complement the rattan chair with other rustic furniture. There are no strict rules in planning for rustic decoration; you are free to place your furniture according to your preference and taste. However, bear in mind to always go modest with your design as we want to prevent the room from looking too cramped and cluttered.
5. Clean and Simplistic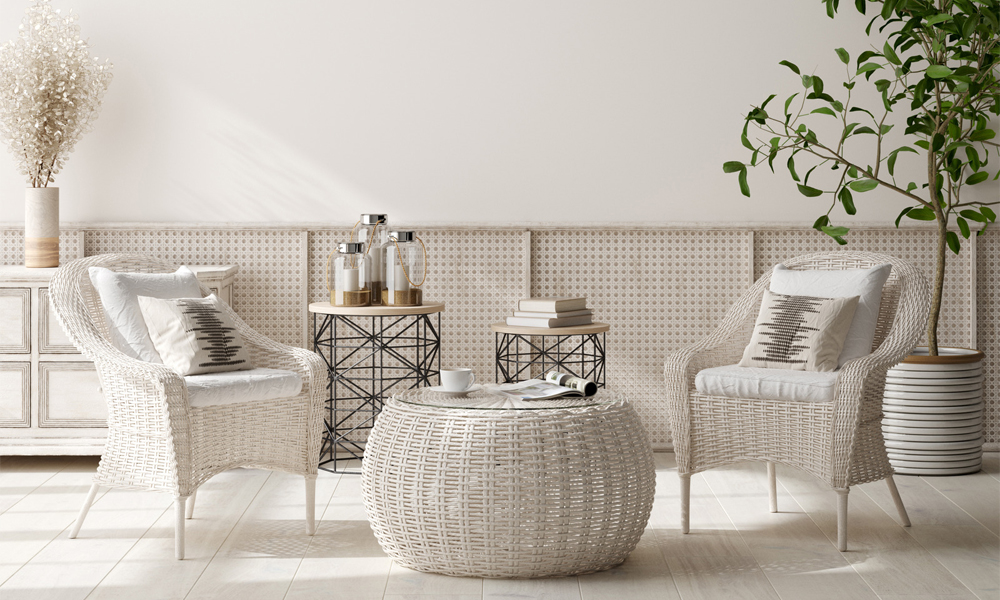 The rattan material showcases textural contrast that makes the furniture stand out in the Room. So, if you're fond of clean and minimalist room concepts, then incorporating rattan furniture into your interior is one of the great choices. The minimalist interior concept emphasizes creating clean lines and simple and uncluttered spaces. It focuses on the functionality and practicality of furniture to prevent the Room appear too crowded and suffocating.
6. Modern Twist
Who says that rattan is old-fashioned and only suitable for the classic concept of Room only? In fact, you can add a modern twist to your rattan furniture by painting it white. Or, if you find that your hand is a bit tedious and clumsy, you can purchase white rattan furniture from the store. There are plenty of stores that sell rattan furniture in Klang Valley and Kuala Lumpur these days.
7. Bold and Rattan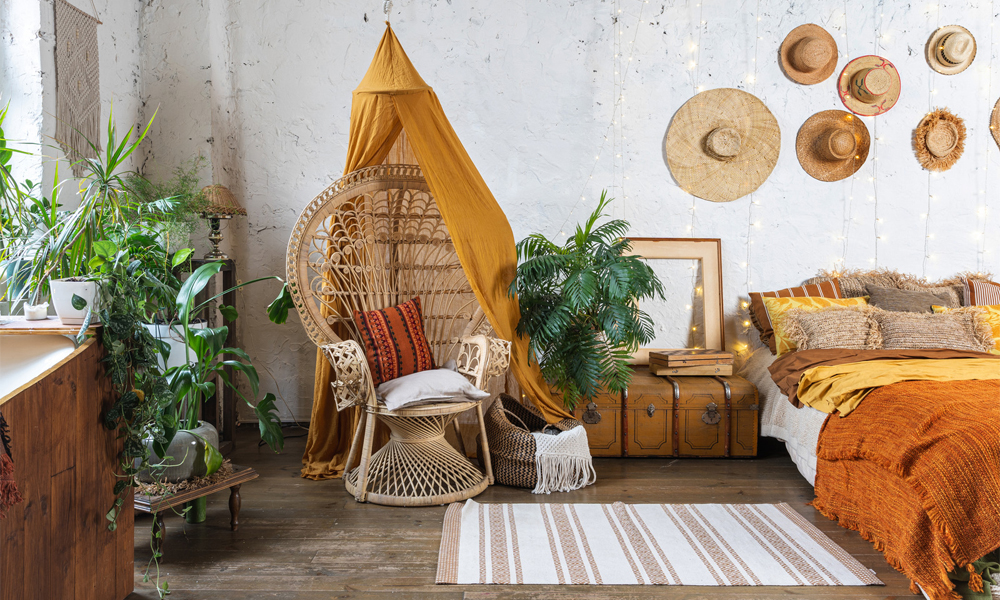 If you find that rattan is too dull and boring, add a bit of bold colours like orange, yellow, pink, and green. The presence of bold colours surely can lighten up the Room's overall ambience. Aside from that, the additional decorations can be an eye-catching spot for your room. Don't hesitate to jump into the aesthetic bandwagon and try this décor trend.
8. Rattan Bed Frame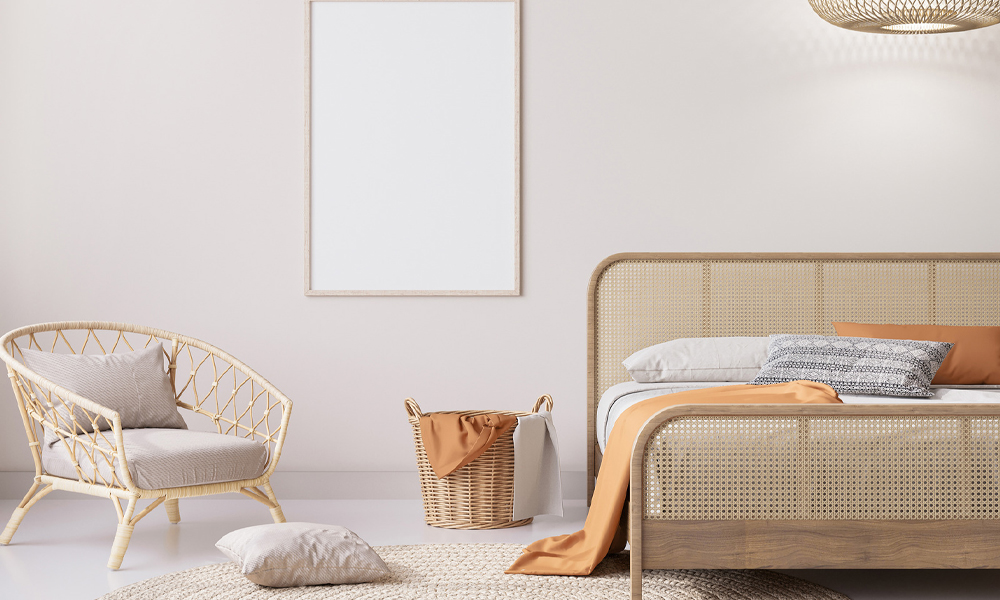 A rattan headboard adds a natural texture to the room interior and ticks a few on-trend boxes. Its natural colour adds warmth to the ambience. Complement the bed frame with soft colour cushions, plain bed sheets, and a textured rug.
Rattan furniture is indeed a great addition to beautify your interior and remain in-trend for decades. I hope this article 'How to Décor Your Rattan Furniture – Amazing Ideas to Revamp Your Space' will give you some ideas for revamping your space. If you're looking for a place to buy home and office furniture, feel free to visit our website or walk into our physical store located in Kota Damansara upon appointment.
Looking for new wardrobes or other furniture for your home or interior design project? Check out this amazing furniture website! www.tekkashop.com.my

Contact us to find out more
Customer enquiries:
Phone: +601120641106
Email: admin@tekkashop.com.my
For more stories like this, join our Facebook community on Facebook
Need help with your order? chat with us here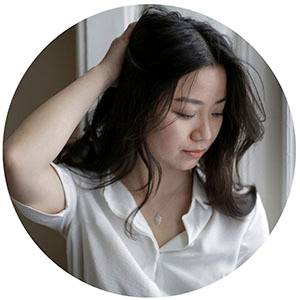 About Author
Fatiha
Fatiha is a freelance content writer who specialises in commercial writing, love travel and enjoys walking on the beach.