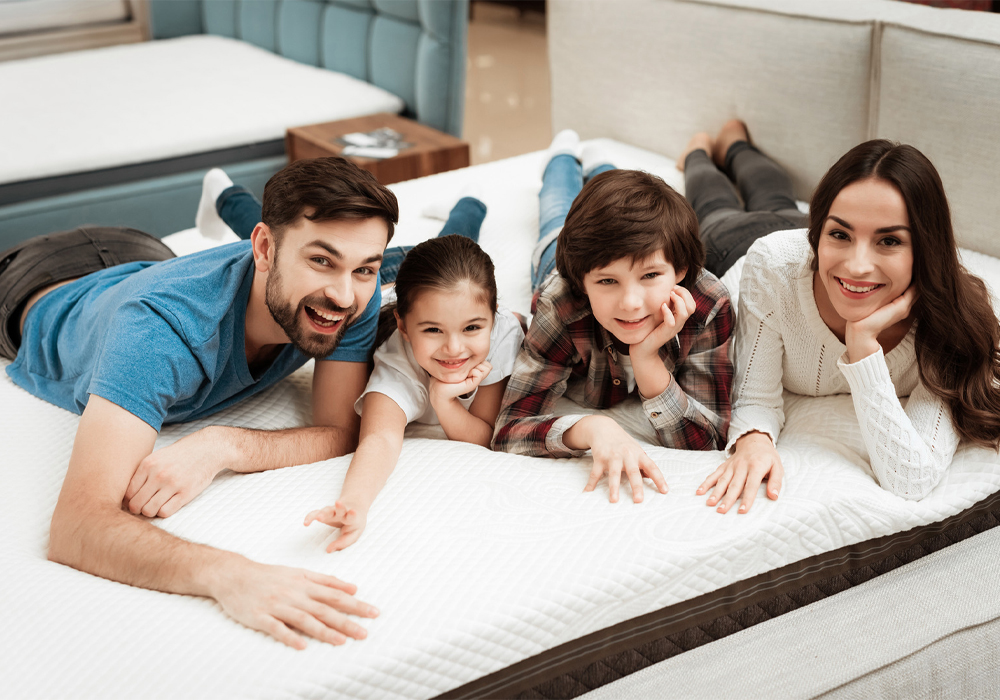 Sleep is essential as it helps a person maintain health and recharge energy. According to the experts, every adult is advised to get 7-9 hours of sleep per night; meanwhile, children above six years old need approximately 9-11 hours of sleep. Getting an adequate amount of sleep can give plenty of benefits to your health physically and mentally. Buying a good mattress is one of the investments to sustain your physical and mental health. Read through this article to find more about the importance of a good mattress for your health, suggestions of good mattresses in Malaysia, and tips for getting a good night sleep.
One of the importance of getting a good mattress is it helps in reducing back pain problems – herniated discs, muscle strains, compressed nerves and many more. Sleeping on the wrong mattress results in muscle tension and injury. A good mattress should be able to support every part of our body. So, if your mattress is too soft, your lower back and spine tend to curve in an unneutral position, leading to lower back problems. Regular tossing and turning your body while sleeping is also a sign that you should change your mattress to a good quality one.
There is a positive correlation between good sleep quality and high productivity during the daytime. Getting a sufficient amount of sleep allows our brain to maintain its health and have an adequate time to store memories properly. Inadequate sleep can cause people to have trouble focusing and be rigid in forcing the brain to recall some essential details. Aside from that, good quality of sleep enhances creativity and improve a person's soft skills. Therefore, it is crucial to get a high-quality mattress for you and your beloved ones.
Research shows that getting adequate sleep at night can help in reducing stress levels. Hence, getting insufficient sleep at night can affect a person's mood the next day. Sleep deprivation can cause mood swings, increase anxiety levels, worsen the feeling of depression and poor cognitive functioning. Therefore, sleeping on a good mattress helps improve psychological and emotional stress.
Snoring occurs due to a wrong sleep posture – when a person sleeps flat on the back causes the throat to relax and block the airway. Another cause is resting on a soft or saggy mattress; your head and neck are not getting adequate support and tend to curve in an unnatural position. Therefore, one way to tackle this issue is by using a good quality mattress capable of supporting your whole body, including head and neck relatively.
Receiving a sufficient amount of sleep at night helps the body rest properly and recharge the energy for the next day. But, good sleep quality matters the most as it determines whether our body receives enough rest. So, if you have a poor quality of sleep or encountered some issues with your mattress – too soft, incapable of supporting your natural curve, and distracting your sleeping time. It's time for you to consider changing to a new bed. If you are working, having energy during the daytime is crucial to ensure your productivity and increase work performance during the day.
Apart from all the major points mentioned above, a suitable mattress also benefits pregnant mommies. A woman's body undergoes many changes throughout nine months of pregnancy. It includes backaches, the altered centre of gravity which causes imbalance, and bone fragility. Therefore, the mother must receive the best treatment during the pregnancy period. A good mattress is capable of supporting the natural and unique curve of a pregnant mother. This can help the mother reduce back pain and prevent them from feeling suffocated.

The mattress produced by Vono is designed to provide you with ultimate comfortability and give the best sleep time experience. This mattress is equipped with pocketed intalok spring 1600 system capable of supporting your body posture and movement absorption for a better sleeping experience and made from high resilience PU foam, latex, and high-density foam which is super soft and comfortable. The combination of high-quality materials and advanced technology will prevent you from getting any back problems, and it helps relieve stiff joint and muscle aches.
The mattress produced by Tekkashop undoubtedly has the best quality as it is made from durable materials like bonnel spring, charcoal, high-density foam, and coconut fibre. They are designed to ensure that you experience better sleeping time at night and to promote good quality of life, with the combination of high-quality material and advanced technology capabilities to prevent back strains neck and shoulder pains.
The King Koil mattress is designed to ensure your comfort while sleeping. Made from high-quality PU foam and coirtex natural fibre, a natural, eco-friendly, and biodegradable material that can provide stability in supporting your body. This mattress can relieve neck, shoulder, and back strain, which will give you the best experience of sleeping time. The mattresses produced by KingKoil also is highly recommended by International Chiropractors Association (ICA); hence, it is undoubtedly suitable to prevent back, neck, and shoulder pain.

The mattresses produced by Slumberland is designed specially to provide you with the best relaxing nap time and promotes good quality of sleep. Made from PPS 1600 Pocketed Coil and 100% natural latex that can give comfortability to your body. A material like pure lambswool can prevent allergies and skin irritation which is suitable for those with sensitive skin. It has the ability to support your body which can prevent any severe back pain.
Finding the best mattress that can cater to your needs and tastes is not an easy task. Therefore, I hope that this article can help and guide you in deciding the best mattress for you and your loved ones!
Looking for new wardrobes or other furniture for your home or interior design project? Check out this amazing furniture website! www.tekkashop.com.my

Contact us to find out more
Customer enquiries:
Phone: +601120641106
Email: admin@tekkashop.com.my
For more stories like this, join our Facebook community on Facebook
Need help with your order? chat with us here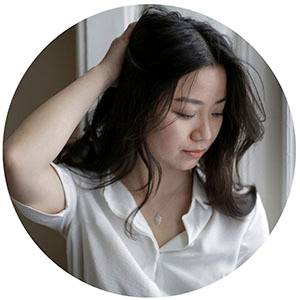 About Author
Fatiha
Fatiha is a freelance content writer who specialises in commercial writing, love travel and enjoys walking on the beach.