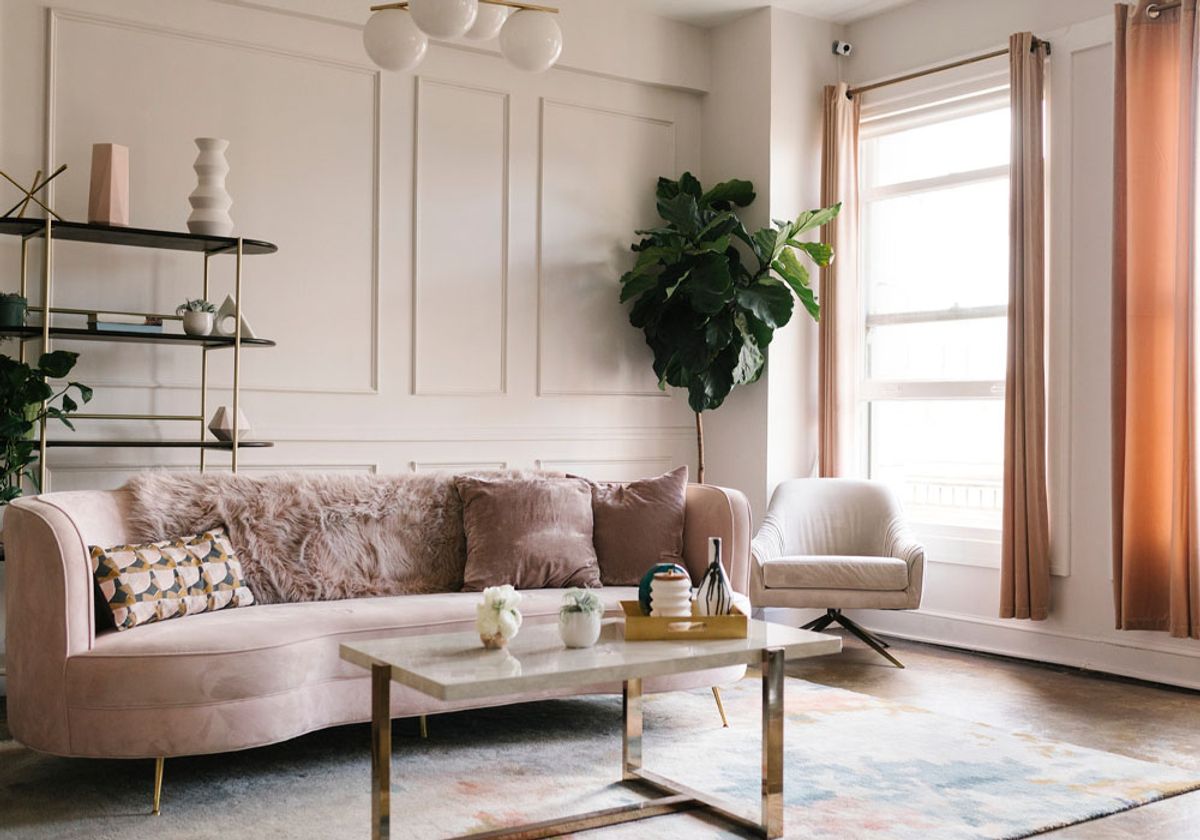 Furniture is among the essential items for a house to be called a home. Typically, when shopping for home décor and furniture, the first name that crosses our mind will be Ikea. Therefore, we can find Ikea products in almost every house in Malaysia. There are a lot of other alternatives for furniture shops that offer better quality, design, and price.
According to research, the widespread pandemic of Covid-19 has changed the pattern of purchasing for personal needs, groceries, food, and furniture. Many have moved to online shopping, where you don't have to start your car to buy the stuff in a physical store. Everything can be done through the website and e-commerce platforms – Lazada and Shopee.
Below I've listed some of the best alternative furniture stores to IKEA for affordable and high-quality products.
Tekkashop offers the most convenient purchasing experience through online platforms – website, Lazada and Shopee. The company was founded in 2015 and has been one of the prominent furniture companies in Malaysia, particularly in the Klang Valley area. Tekkashop offers contemporary office and home furniture that ideally represents the uniquity, modern and cosmopolitan favours desired by the people—holding to its philosophy in providing high-quality products at a reasonable price for the customers. Every product is designed and picked from the best material to ensure that the customers have the best experience in using the furniture.
Therefore, if you're searching for durable and in-trend home furniture and décor, do visit the website or walk into the physical store upon appointment.
Address: Lot 1-03, I-Residence, Persiaran Surian Seksyen 4,
Kota Damansara, 47810 Petaling Jaya, Selangor
Operating hours: Mon-Fri, 10 am – 10 pm
Contact numbers: 03-78903019/ 6011-27058270

Ashley Furniture Homestore was established in 2014 in Malaysia and has approximately more than 1000 stores worldwide. This company believes that every piece of home furniture should complement the architectural space. Their collection of home furniture has various designs and concepts. Every product is picked from the best type of wood, such as mango wood and engineered wood.
Hence, if you are interested in purchasing home furniture from Ashley, you can visit their website or go to one of their physical stores in Ara Damansara.
Address: Lot F-038 & F-39, First Floor, Citta Mall,
No.1,Jalan PJU 1A/48, PJU 1A, Ara Damansara
Petaling Jaya, Selangor 47301
Operating hours: Mon – Sun, 10:00 am – 10:00 pm
Contact number: 03-78319937

Mumu Living offers the latest trend designs of various furniture in their collections. Their collection of home décor and furniture come in multiple concepts such as modern, classy, contemporary, and minimalist that can cater to the preference of various ages. Among their best seller collection of home furniture is the Giselle TV cabinet. They are made from rubberwood to ensure a sturdy and durable, solid handle made from metal for a smooth touch and easy grip and build in spacious compartments for storing your shoes, heels, boots, sandals.
So, if you are interested in buying home furniture from Mumu Living, check out their website or physical store.
Address: G-01, IDCC Shah Alam
Jalan Pahat L/15L, Section 15,
40200 Shah Alam, Selangor
Operating hours: daily, 10 am to 7 pm
Contact numbers: 03 5545 3337/ 016 228 6712
Cellini offers craftsmanship and timeless furniture to their beloved customers. Aluminium Alloy Sand Cast is one of Cellini's favourite materials in most of its products and consistently implements the old-school methodology in producing furniture. The unique element can be seen in the details of every product. Each product is carefully monitored to ensure only the best quality of the end products delivered to the customers.
Address: S077 – S080, 2nd Floor
Lingkaran Syed Putra
Mid Valley City, 59200 Kuala Lumpur
Operating Hours: Mon – Sun: 10 am to 10 pm
Contact numbers: Tel: +603 2283 6505 / +6016 2077 463
Ruma offers home furnishings that represent the urban, modern, and cosmopolitan styles that cater to various preferences. Ruma also sources and handpicks the trendiest home furnishing items, then tweak and resize them to fit the needs of a modern home. It stands on its philosophy to help people create a home that realizes their dreams and beautifies their homes.
Address: Ruma Warehouse (HQ)
Lot 1082, Jalan Bangi Lama,
43500, Semenyih, Selangor
Operating hours: Mon-Sat: 2.00pm-5.00pm
Contact numbers: 018-9854811 (MesaMall Store)
018-3514811 (Atria Store)

FUTURE is one of Malaysia's high-quality contemporary upholstery fabric and leather sofa sets. Established in 1997 and has been well-expertise and specializes in manufacturing furniture like recliner sofas and leather sofa sets. Every piece of furniture made by FUTURE is designed to cater needs of many people to sustain the environment and remain eco-friendly. Their sleek design of furniture helps unleash the luxury and modern side of your home interior.
FUTURE exports its unique design and quality product to countries such as – Europe, South Africa, the Middle East, India, Canada, New Zealand, Singapore, etc.
Address: Plot. 14, Jalan Anggerik Mokara 31/48 Seksyen 31,
Kota Kemuning, 40460 Shah Alam, Selangor
Operating hours: Mon - Sat: 10 am – 7 pm
Contact numbers: 03-5525 8528

Lavino is one of the prominent furniture brands in Malaysia. Established in 1997 and has more than two decades of experience in this particular field. Claimed to offer the best-quality product and ensure that every furniture is carefully produced to be delivered to the customers. Lavino has expanded its business to approximately seven states in Malaysia, including Terengganu, Pahang and Sabah.
If you are interested in buying their home furniture and décor, visit their nearest showroom!
Address: 6, Jalan TPK 2/2,
Taman Perindustrian Kinrara,
47100 Puchong, Selangor.
Operating Hours: Mon - Sun: 10am - 7pm
Contact numbers: 017-691 7352
Triconville was first founded in Malaysia in 2014 to make modern outdoor furniture more accessible. Triconville has been one of the biggest furniture manufacturers in Malaysia in which they provide a wide range of furniture for homes, resorts, and hotels. Triconville ensures that every product is designed and made with 100 per cent effort to create the best quality product at a reasonable price.
Address: 30, Jalan Pemberita U1/49,
Kawasan Perindustrian Temasya,
40150 Shah Alam, Selangor
Operating Hours: (Mon-Sun) 10:00 am - 7:00 PM
Contact numbers: +60 3556 98609/ +60 1111 36 3225
Teakvogue was established in 2015 and is well-known as a boutique company. Every product produced by Takvouge is well-thought by professional designers to serve furniture functions. Their in-house manufacturing is located in Jepara, Indonesia, where it is claimed to have the best woven and wood furniture craftsmen.
Address: 9-1, block A, Jalan Nova k u/5 k,
Seksyen, Subang Bestari,
40150 Shah Alam, Selangor, Malaysia
Operating Hours: Mon – Sun, 9:00 am – 6:30 pm
Contact number: +60 3-7831 2033
This Munich-based furniture company has been established since 1981. Currently, the brand has 200 physical stores in 40 countries around the globe. The company has won several awards – Shop of the Year in 2015 and E-mail Marketing Award in 2015. Every piece of furniture produced by Kare has a sleek and unique design. Suitable for any modern room concept – minimalist, luxury, Scandinavian and rustic.
Address: 303, Jalan Ampang, Desa Pahlawan,
50450 Kuala Lumpur, Wilayah Persekutuan KL
Operating hours: Daily, 11 am – 9 pm
Contact number: 03-2732 9513
Stepping up your home to a better one and deciding what elements to incorporate is undoubtedly not an easy task. I hope this article 'Top 10 Online Home Décor & Furniture Stores in Malaysia 2022' will give you some ideas for revamping your space. If you're looking for a place to buy home and office furniture, feel free to visit our website or walk into our physical store located in Kota Damansara upon appointment.
Looking for new wardrobes or furniture for your home or interior design project? Check out this amazing furniture website! www.tekkashop.com.my

Contact us to find out more
Customer enquiries:
Phone: +601120641106
Email: admin@tekkashop.com.my
For more stories like this, join our Facebook community on Facebook
Need help with your order? chat with us here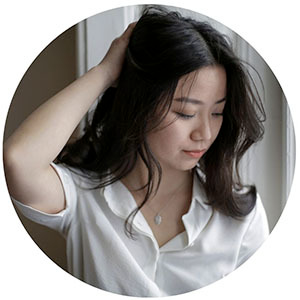 About Author
Fatiha
Fatiha is a freelance content writer specializing in commercial writing, loves travel, and enjoys walking on the beach.