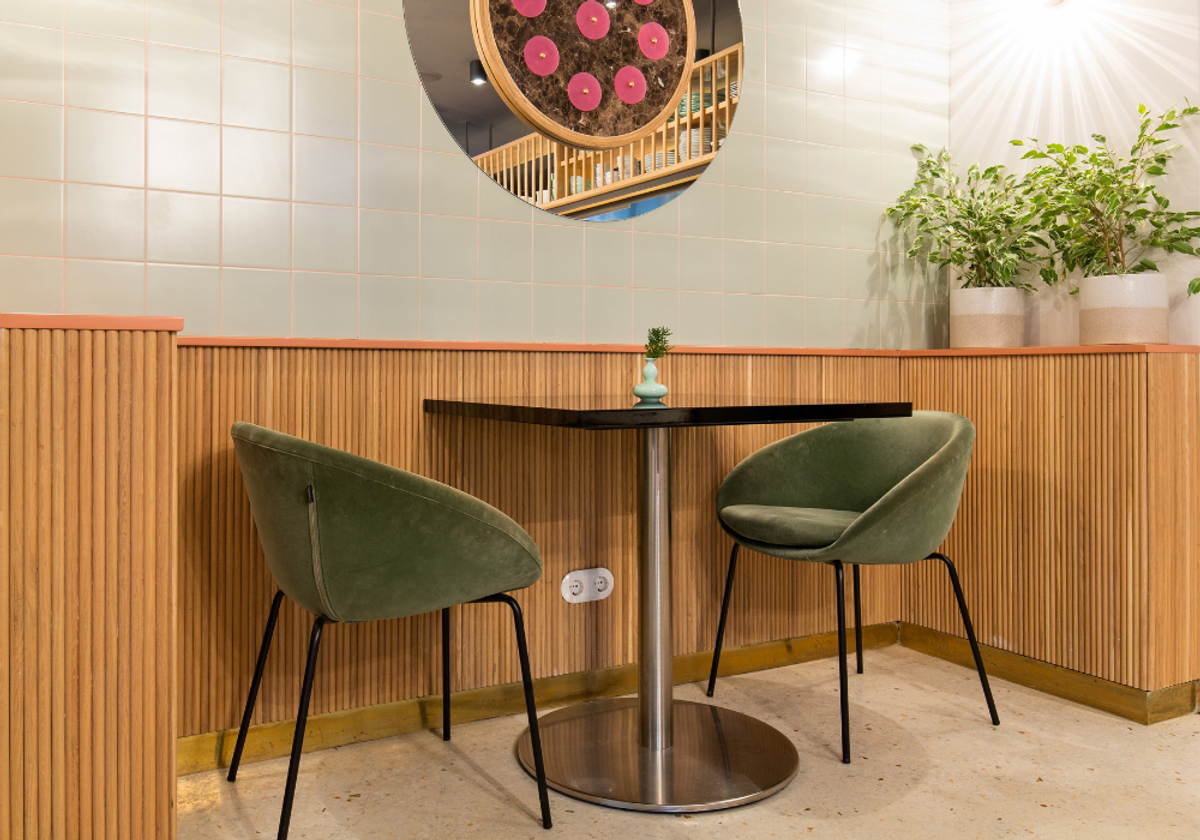 A restaurant dining room design is more than just simply putting tables and chairs. A uniform and sense of continuation are crucial elements when designing a restaurant. Aside from the cleanliness, a great restaurant ambience and cozy interior design play a significant role in the customers' overall dining experience of your cafe.
If you're planning to revamp or purchase restaurant furniture but contemplating which store provides the best products that cater for your preference and standard, read through this article as we will introduce the best 10 Places to Buy Restaurant Furniture in Malaysia 2022.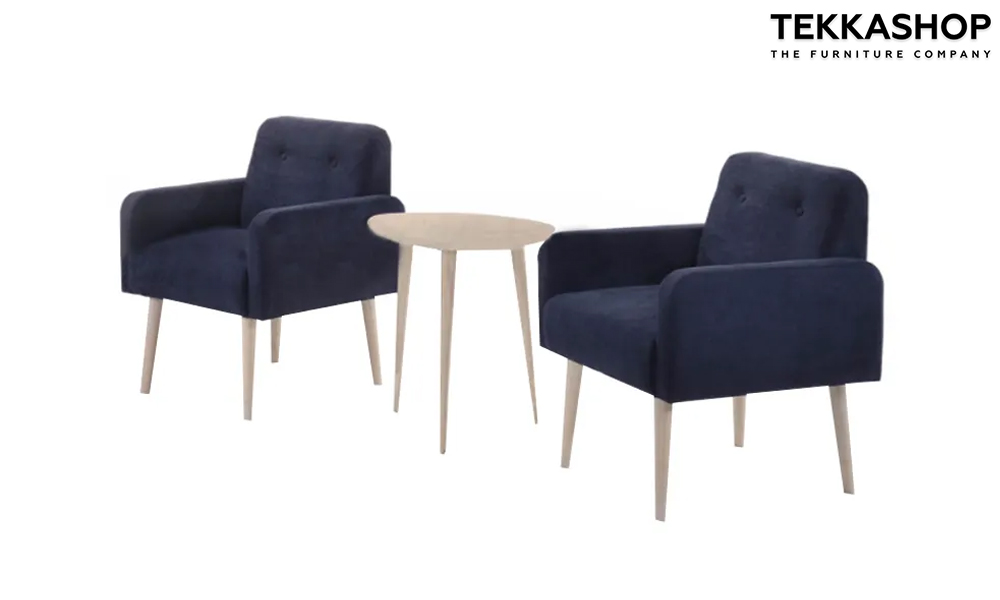 (Image credit: Tekkashop)
Tekkashop always delivers the best quality of products to our fellow customers. With experience of more than 10 years in this field, Tekkashop offers a wide range of home and office furniture, including display cabinets. The brand focuses on providing comfort in every piece of furniture at an affordable price. We see ourselves in the position to offer contemporary office and home furniture that ideally represents the uniquity, modern and cosmopolitan favours most people desire.
This FDBT2330B is a great addition to incorporate into your dining space, giving a classic and modern look to your interior. The product is durable as it is made of solid rubber wood and a high-quality fabric cushion seat with armrest support for a comfortable chair.
Address: Lot 1-03, I-Residence, Persiaran Surian, Seksyen 4,
47810 Kota Damansara
Phone: +603-7890 3019
Website: https://www.tekkashop.com.my
(Image credit: Kian)
Kian has been a furniture provider catering to the commercial and residential sectors since 1983. Their dedication to innovation and good design has yielded a comprehensive range of award-winning furniture. Its ability to understand and fulfil the customers' business needs, continuously establishing itself as the market leader across more than 100 countries worldwide.
The Breeze barstool is one of their restaurant chair collections. Antonio Eraso designs this piece of the simple and modern barstool. The chair is made with a mild steel frame and coated with a powder coat finishing and a comfy cushion.
Address: No. 1 (Lot 47) Jalan PBI 4
Perindustrian Bukit Indah
47000 Sungai Buloh
Phone: +60 12-391 9026
Website: https://www.kian.com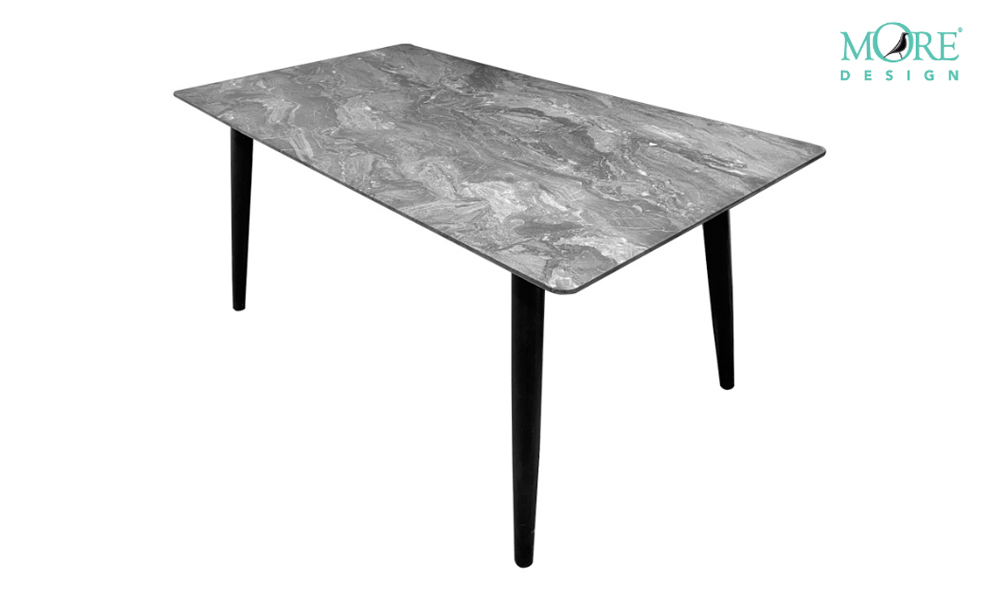 (Image credit: More Design)
From a humble beginning in 2014, More Design started with ideas and a passion for bringing the best designer-inspired furniture. Strives to bring robust designs fitted to customers' budgets, their pieces of design such as Designer Furniture, Designer Décor and Designer Lighting are sold at the best price in the market.
The Moresmart Paladina Dining is a modern design table that imitates the feature of marble—made of durable material that can withstand scratch, weather, U.V. light, cigarette burn and is not easily stained.
Address: 12, Jalan Utarid U5/26, Mah Sing Industrial Park, 40150 Shah Alam
Phone: +6017-628 1909
Website: https://www.moredesign.com
(Image credit: Porani)
Porani is a contemporary furniture brand engineered by Yoma Furniture Trading located in Penang, Malaysia, which was established in 1988. The company then emerged as a manufacturing company. The product line focuses on solid wood furniture with a state-of-the-art design combined with minimalism elements to create a series of products for modern living. The company also offers various services, from custom-made products to resourcing furniture for cafes, restaurants, pubs and hotels.
Address: 1649, Tingkat Selamat 9, Kampung Selamat,
13300 Tasek Gelugor, S.P.U, Pulau Pinang
Phone: +6017-402 1119
Website: https://www.porani.my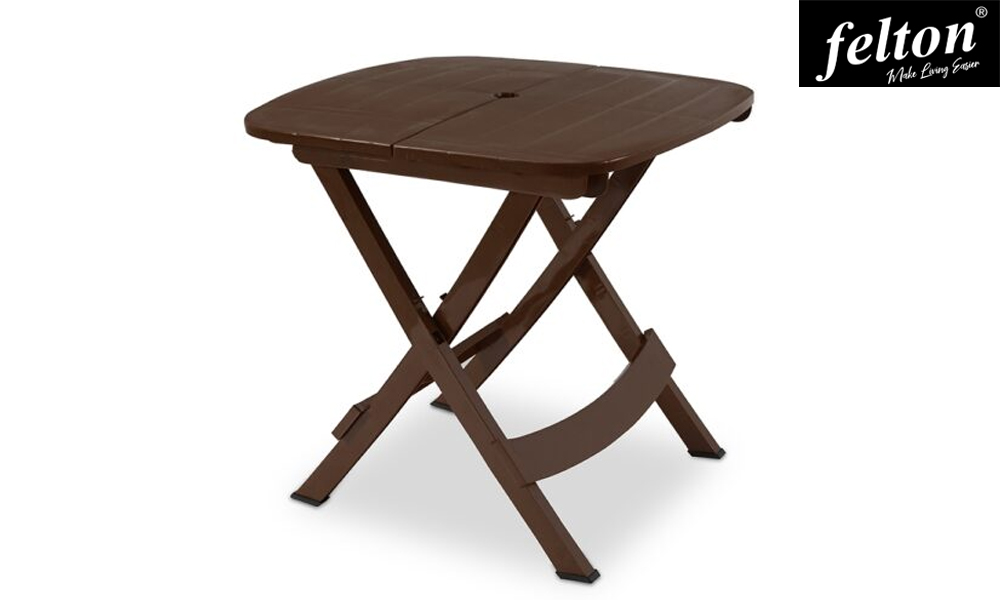 (Image credit: Felton)
Felton was established in 1983, developing and modelling plastic product diversity, especially in the range of stationery, D.I.Y. and bathroom accessories. There is more than 650 type of products, and most of the products are developed with the efforts of the Research & Development team.
The Collapsible Square table is an essential addition to the outdoor dining space. The product comes in two natural colours: dark brown and white. Suitable to fit into any space concept - modern, classic or minimalist.
Address: 1 Jalan BK 1/12, Bandar Kinrara Industrial Park,
Bandar Kinrara, Jalan Puchong, Selangor
Phone: +603-8075 5888
Website: https://felton.com.my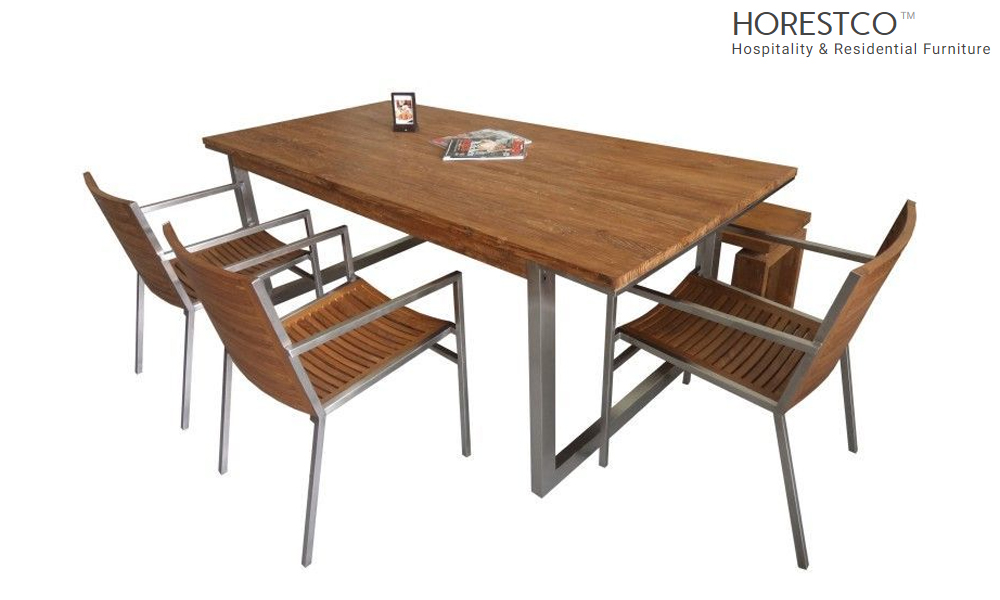 (Image credit: Horestco)
Horestco Industries is a manufacturer of residential furniture and commercial-grade hospitality furniture. Horestco is a young but reputable company with a team that has many years of first-hand experience in the furniture and hospitality industry.
The Elegance Dining Table L180 combines the timeless beauty of reclaimed Teak Wood with the strength and resiliency of Stainless Steel to produce stunning designs and high-performance furniture yet comfortable. Perfect for heavy-duty indoor use in a residential or commercial setting.
Address:No. 19, Jalan Kartunis U1/47,
Temasya Industrial Park, Glenmarie,
Shah Alam Selangor 40150
Phone: +603-55697999
Website: https://horestco.com.my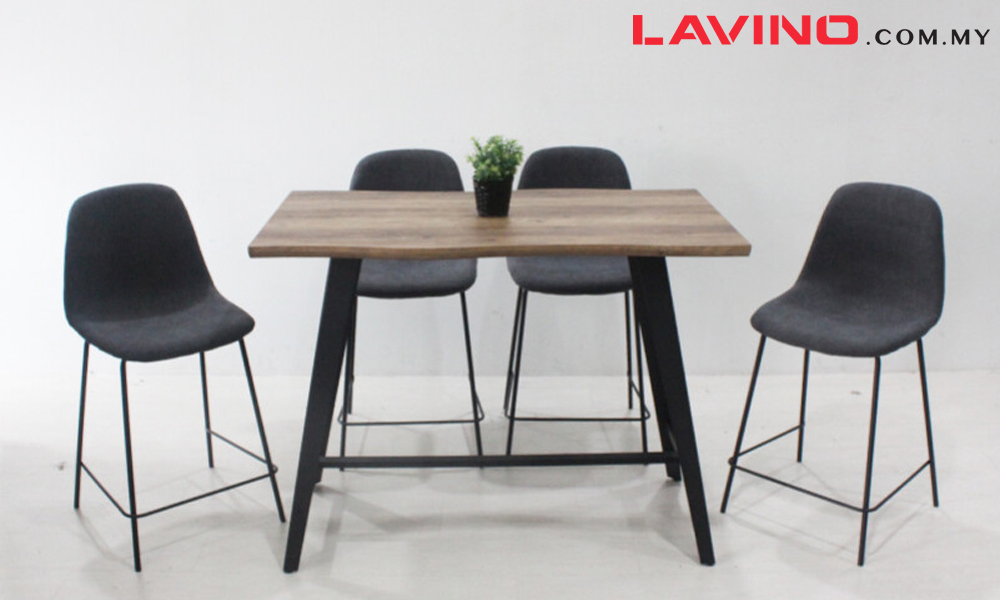 (Image credit: Lavino)
Lavino was established in 1997 in a little city on Malaysia's east coast - Kelantan. With strength and dedication, the brand has expanded to other capital around Malaysia, including Kuala Lumpur, Penang, Perak and Terengganu. Lavino aims to provide quality furniture pieces that will make a bold statement in your interior. Put quality, reliability and good value as the benchmarks of their products.
The tabletop island set EDWD 4057+4058 is an excellent option for outdoor and indoor use. The product is made of durable material - M.D.F. table top, melamine laminate finish, black metal coated table leg and fabric backrest.
Address:6, Jalan TPK 2/2,
Taman Perindustrian Kinrara,
47100 Puchong
Phone: +6016-3329592
Website: https://www.lavino.com.my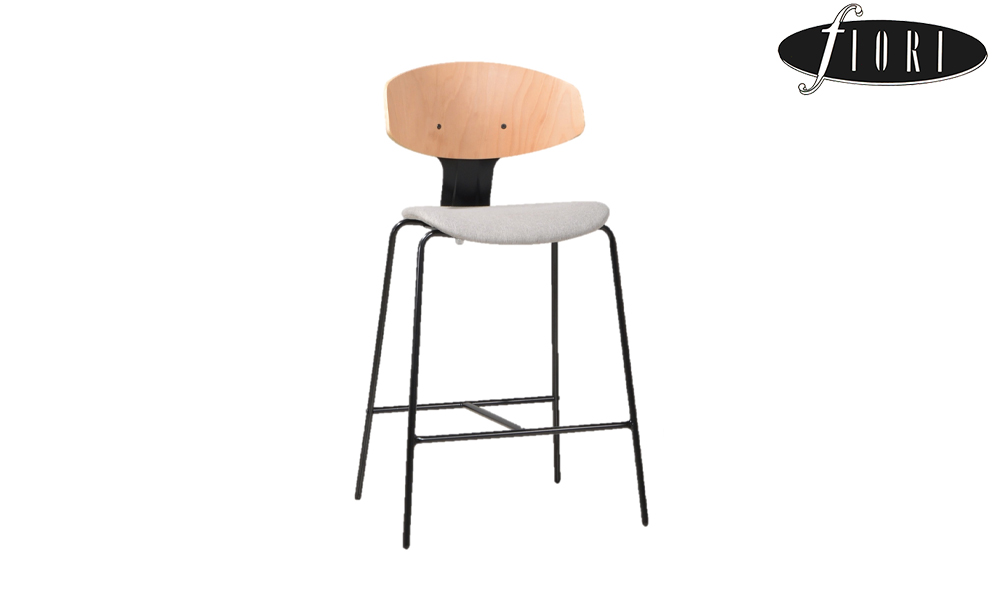 (Image credit: Fiori)
Fiori (M) Sdn Bhd was incorporated in 1981 and has grown to become one of Malaysia's leading furniture exporters/distributors. Fiori's commitment is to provide customers excellent service and high-quality and affordable furniture. Meticulous attention to detail is maintained at every stage of production, blending the very best of technology with the masterful touch of their craftsman.
Address:Lot 37937, Jalan Kati F, Sek. U19,
Taman Medan Mas, Kg. Baru Sungai Buloh,
47000 Selangor
Phone: +603-61562290
Website: https://fiorimalaysia.com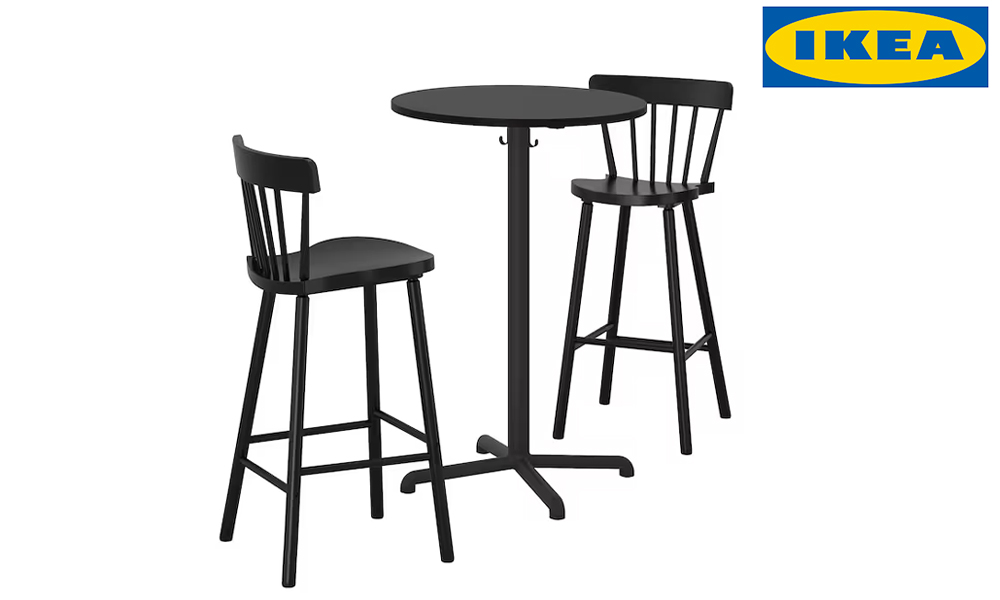 (Image credit: Ikea)
Ikea has become one of the world's most well-known home furnishing brands from a small Swedish business selling through a mail-order catalogue. Now, there are hundreds of Ikea stores around the globe.
The Stensele/ Norraryd is a sturdy and lightweight table top with the feature of hanging essentials like a bag or jacket on the two hooks. The deepened seat and rounded backrest provide comfort and support.
Address:No. 2 Jalan PJU 7/2,
Mutiara Damansara,
47800 Petaling Jaya
Website: https://www.ikea.com/my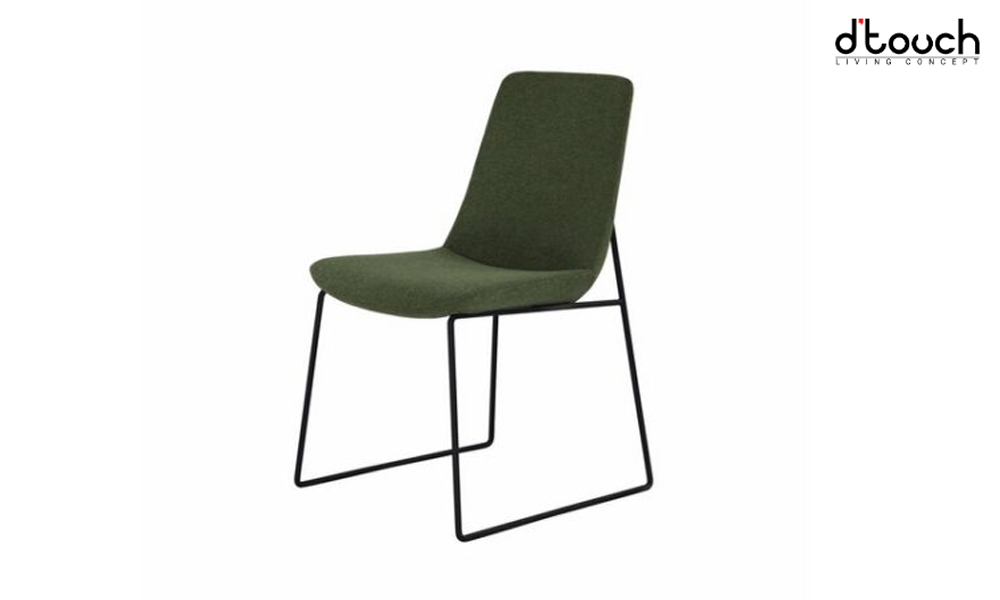 (Image credit: D'touch)
The brand was established in 2010, delivering uniquely designed to clients and became the pioneer of modern design and contemporary furniture. The company has evolved as one of the premium indoor and outdoor furniture providers for commercial, hospitality and residential use. D touch Living Concept brings you the ultimate combination of style and comfort.
The DC 006 Dining Chair is a metal structure coated with high-quality injection molded foam. Its simplistic design is suitable to incorporate into any modern interior concept.
Address: 100, Jalan Maarof, Bangsar,
59100, Kuala Lumpur
Phone: +603-22012422
Website: https://d-touch.com.my
---
Stepping up your space to a better one and deciding what elements to incorporate is undoubtedly not an easy task. I hope this article '10 Best Places to Buy Restaurant Furniture in Malaysia 2022' will give you some ideas for revamping your space. If you're looking for a place to buy home and office furniture, feel free to visit our website or walk into our physical store located in Kota Damansara upon appointment.
Looking for new wardrobes or furniture for your home or interior design project? Check out this amazing furniture website! www.tekkashop.com.my
Contact us to find out more
Customer enquiries:
Phone: +601120641106
Email: admin@tekkashop.com.my
For more stories like this, join our Facebook community on Facebook
Need help with your order? chat with us here
About Author
Fatiha
Fatiha is a freelance content writer specializing in commercial writing, loves travel, and enjoys walking on the beach.