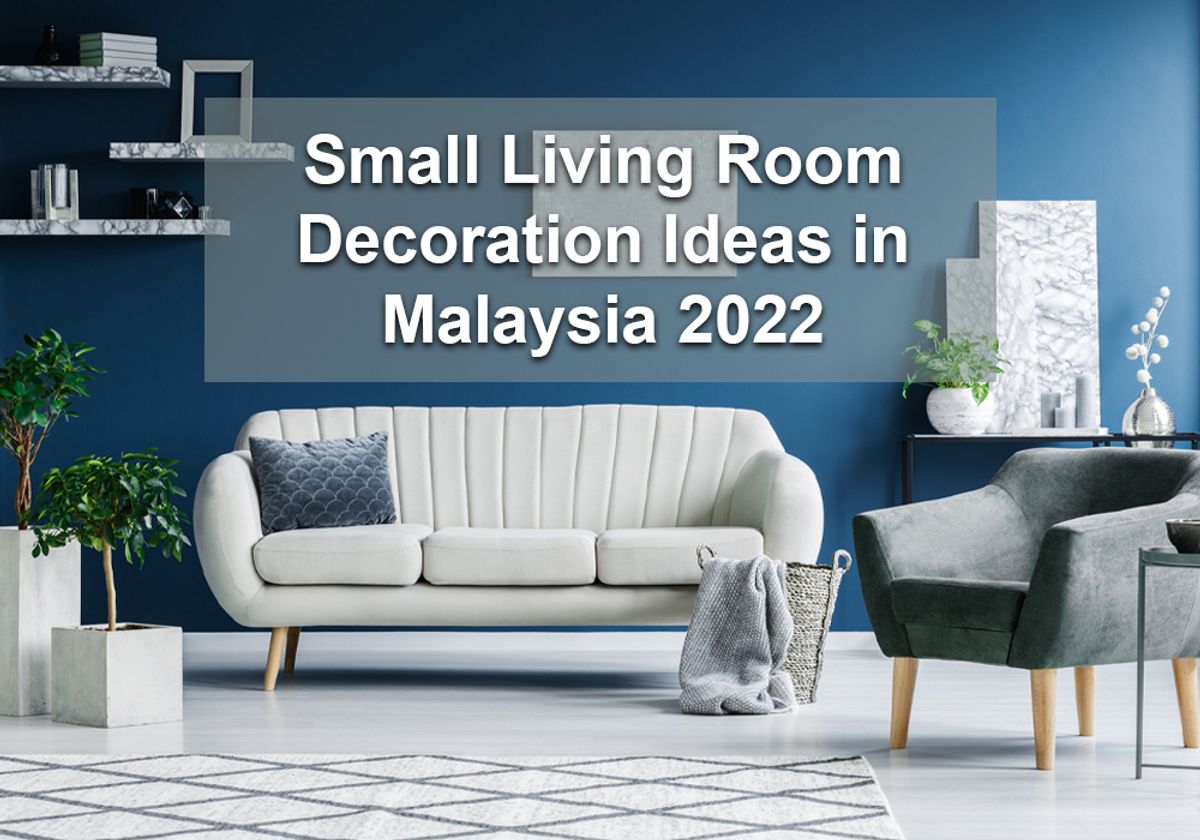 The living room is the main space in a house and has multi-purpose – a place for gathering, Netflix and chilling, entertaining the guests or simply doing your work. A cramped and cluttered living room might not be eye-pleasing and gives out negative energy for the households to sit for a longer period of time. Also, your fellow guests might not feel comfortable with that surroundings. Hence, every element, room theme, furniture, and decoration should be taken into account to avoid the room from getting more crowded. So, jot down some notes as I am going to recommend some ideas in making your room looks bigger and more stunning.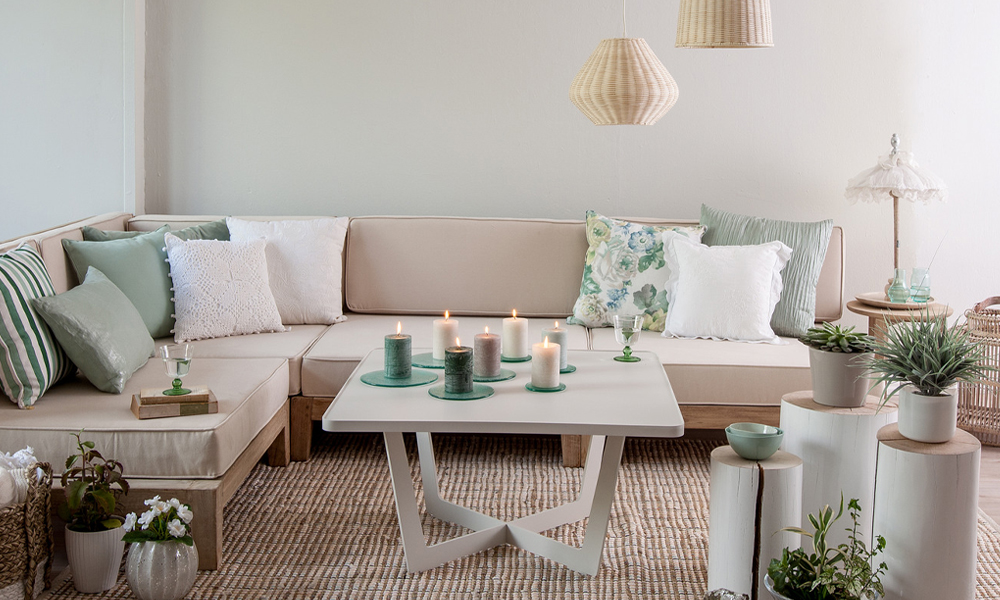 The first step in transforming the room into a better one is to decide the correct concept and theme for your living room. Points that need to be taken into account are – a concept that makes your room looks attractive, furniture that helps the room looks bigger, and room colour that tricks the eyes. There are tons and broad concepts of room. So, to avoid you from feeling overwhelmed in choosing the right concept for your room, here are some suggestions for you.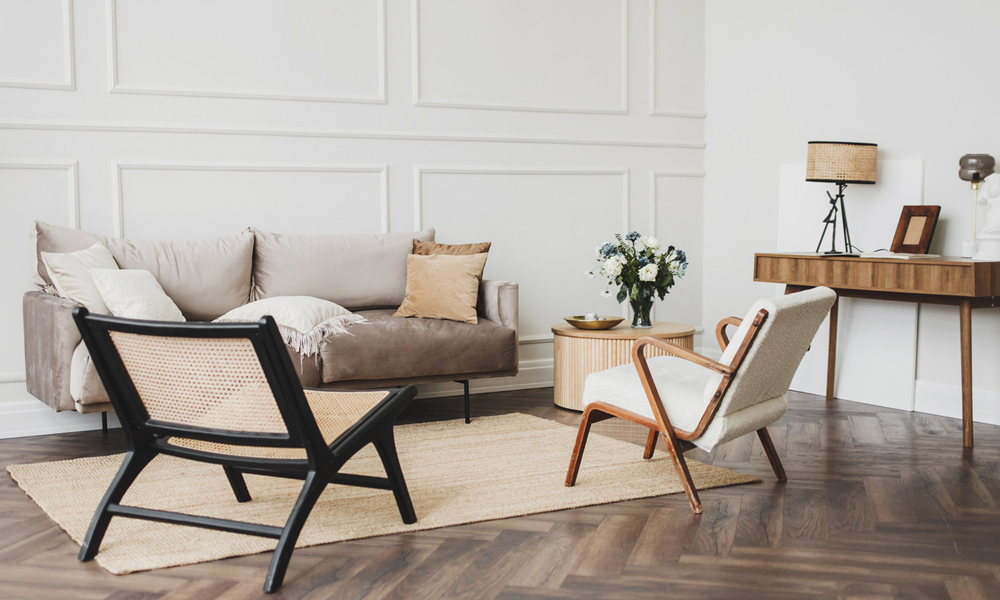 The minimalist concept of the room is not only capable to declutter your room, but it also benefits the household. Due to the fact that minimalist style creates a relaxed and calm environment to its surroundings. Similar to minimalist, the Scandinavian concept of room focuses on clean, simplistic, minimalism and high functionality. Therefore, these concepts are among the best that you can implement in your living room.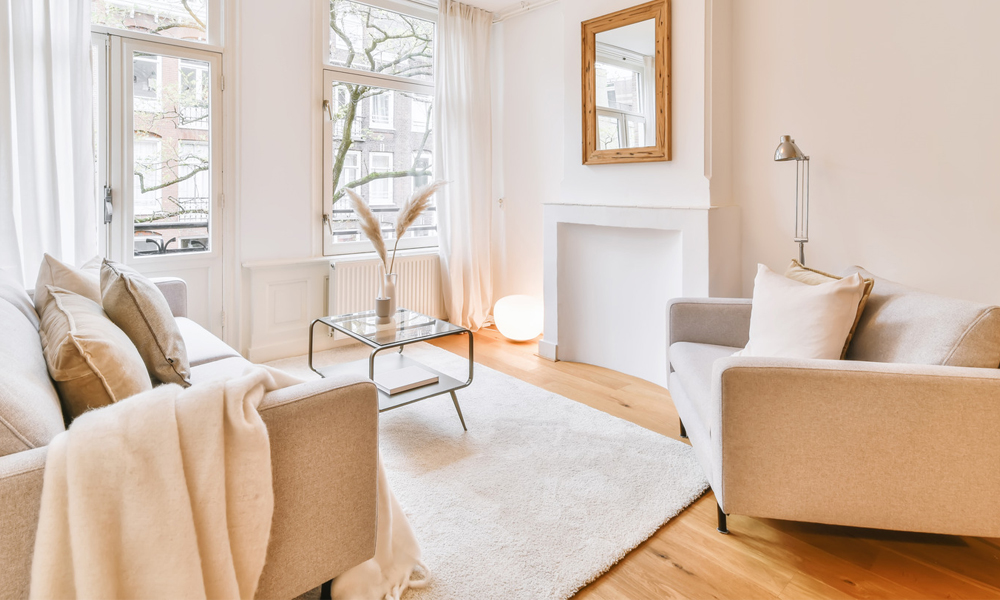 The choice of room colour for your room is part of the crucial step in making the room looks cosy, pleasing to the eyes, and giving good energy to the people. Neutral colours such as white and pastels are among the trendy colour for these past few years. The reason behind that is, it gives a calming effect, making the room looks spacious, and also timeless throughout the years. Hence, among the best colours that suit a small living space are beige, soft grey, sand brown, and earthy pink. The truth is there is no limit in deciding the colour of your room. You are free to pick any of your favourite colours but you are highly recommended to go with the soft ones.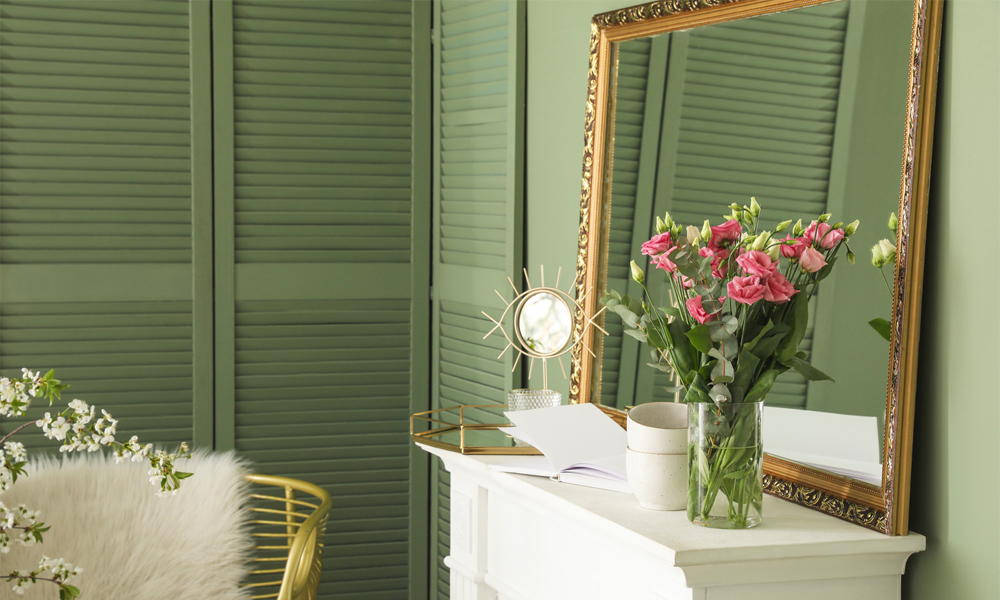 A small living room might limit your creativity to put any additional decoration to the space. Adding a mirror in the room is one of the excellent choices to make the room looks spacious. A mirror is also one of the high-functions home decorations. This tip might be an old trick but it usually works to give a bigger illusion to your overall interior.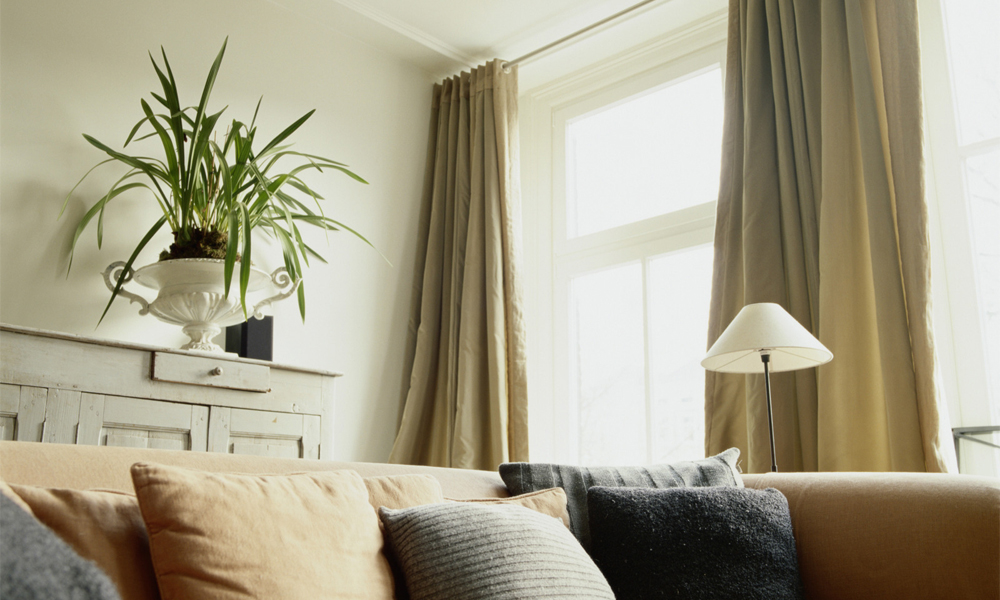 Embracing and welcoming the natural light to your room can avoid households from feeling suffocated by the limited size of the room. Aside from that, it gives a spacious illusion to the overall interior. However, if you have limited windows, you may opt for wall or ceiling lights with natural light colour.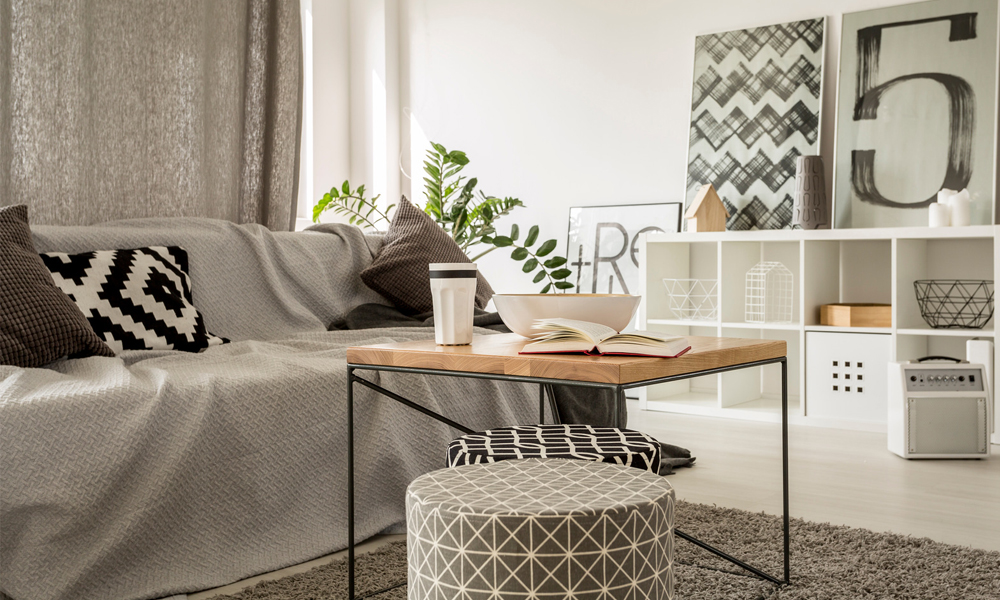 Putting a piece of furniture that does not suit your room size is a big mistake as it would cramp the room. So, it is highly encouraged for you to find furniture that perfectly matched the living room. Since there is a limitation with the room size, furniture that has multi-functions would be apt. For instance, a multi-function coffee table that has storage to keep your belongings hidden and an open display rack to put your home decorations are among the best options.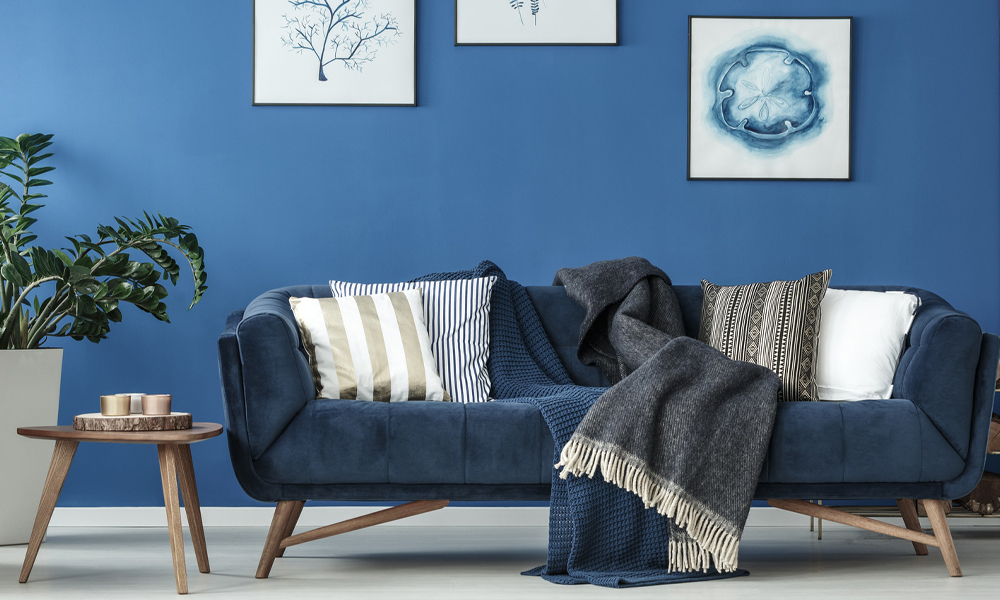 A living room without a sofa is eccentric and incomplete. However, choosing a sofa that suits your room size, theme, and fulfil your needs is like finding a needle in a haystack. It is important to choose the correct sofa to avoid the room from looking too crowded and cramped. Swap your big and bulky sofa with a designer lounge chair, ottoman, or 2-seater sofa.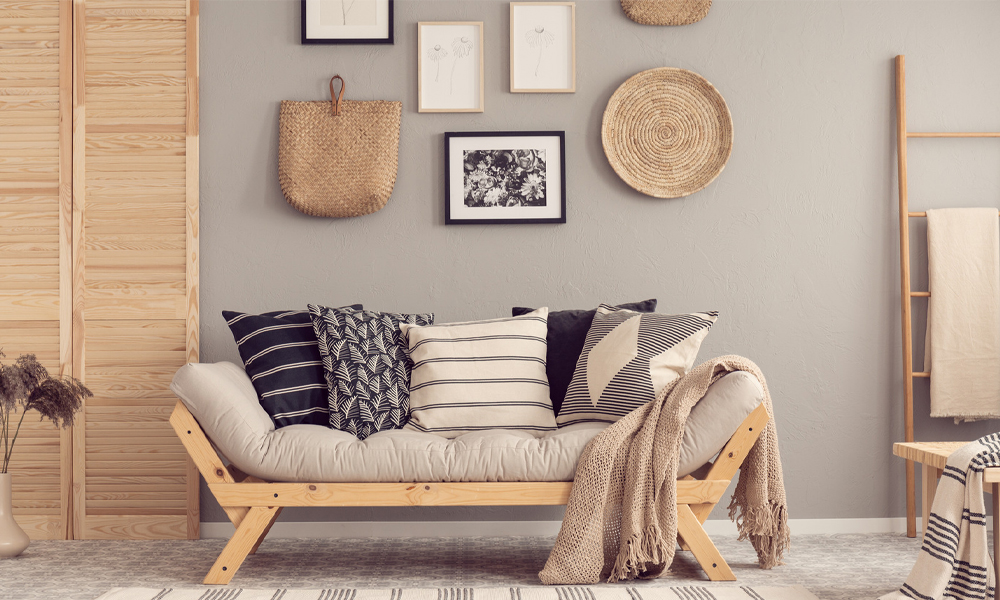 Adding textures to the room is capable to enhance and beautify the overall interior of your living room. Among the element that you are suggested to add is an area rug or carpet that suits your room size, and throw pillows to complement the sofa. To make the room looks less boring, choose the throw pillows variety in size, pattern, and colour. Rattan home decorations are also getting trendy these past few years.
So, I hope this article 'Small Living Room Decoration Ideas in Malaysia 2022' can generate some ideas for you in creating your dream living room. If you are looking for the best place to consult regarding the living room and home furniture, feel free to contact us or visit our physical store located in Kota Damansara upon appointment.
Address: Lot 1-03, I-Residence, Persiaran Surian Seksyen 4,
Kota Damansara, 47810 Petaling Jaya, Selangor
Operating hours: Mon-Fri, 10 am – 10 pm
Contact numbers: 03-78903019/ 6011-27058270
Looking for new wardrobes or other furniture for your home or interior design project? Check out this amazing furniture website! www.tekkashop.com.my



Contact us to find out more
Customer enquiries:
Phone: +601120641106
Email: admin@tekkashop.com.my
For more stories like this, join our Facebook community on Facebook
Need help with your order? chat with us here
About Author
Fatiha
Fatiha is a freelance content writer who specialises in commercial writing, love travel and enjoys walking on the beach.