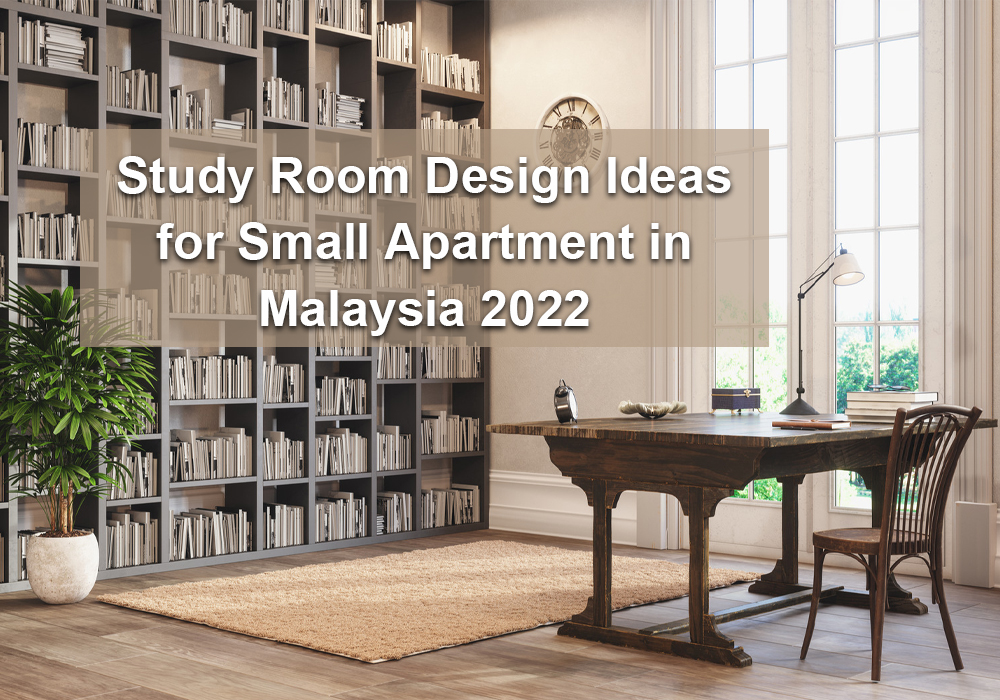 A study room is much needed to avoid distractions and noises from other rooms like the kitchen and living area. It is a place where you can get focus, indulge in your work, and finish work that needs to be done quietly. In order to maximize the purpose of the room, it needs to be high functions and suitable for everyone in the household be it for children or adults. However, having limited space in your house may disrupt your intention to create a study room. Worry not, as every problem comes with a solution. Let's dig in this article to find ideas for creating your dream study room!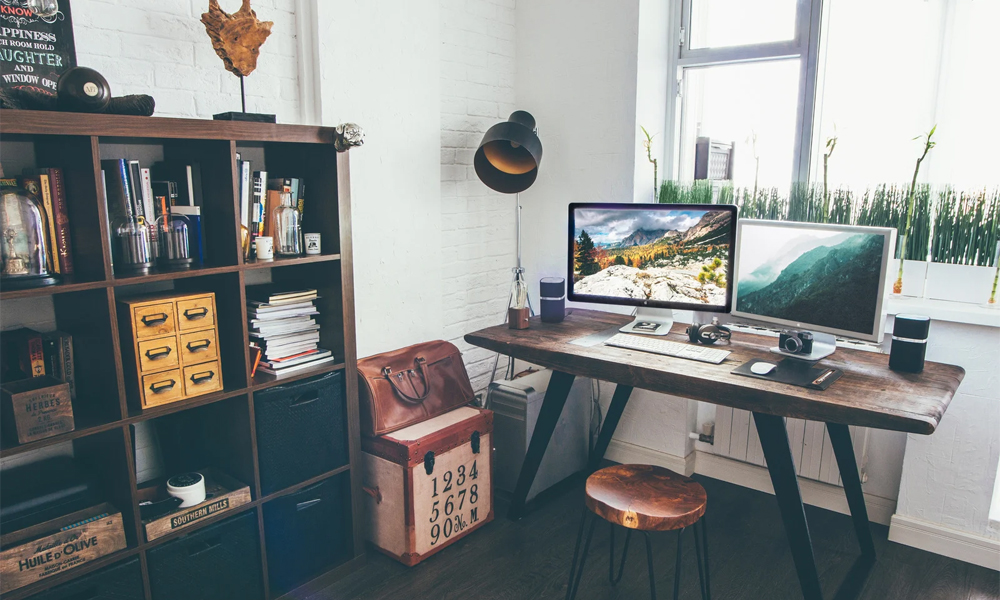 Determine your working and study habit can help in deciding the best concept of your study room. If you prefer to do work in a quiet and neat place, then you may want to consider the minimalist and simplistic concept of the interior. If you have to get used to doing work or studying in a noisy and busy place like cafes or public space, you may want to consider recreating and implementing the café concept of the interior in your study room.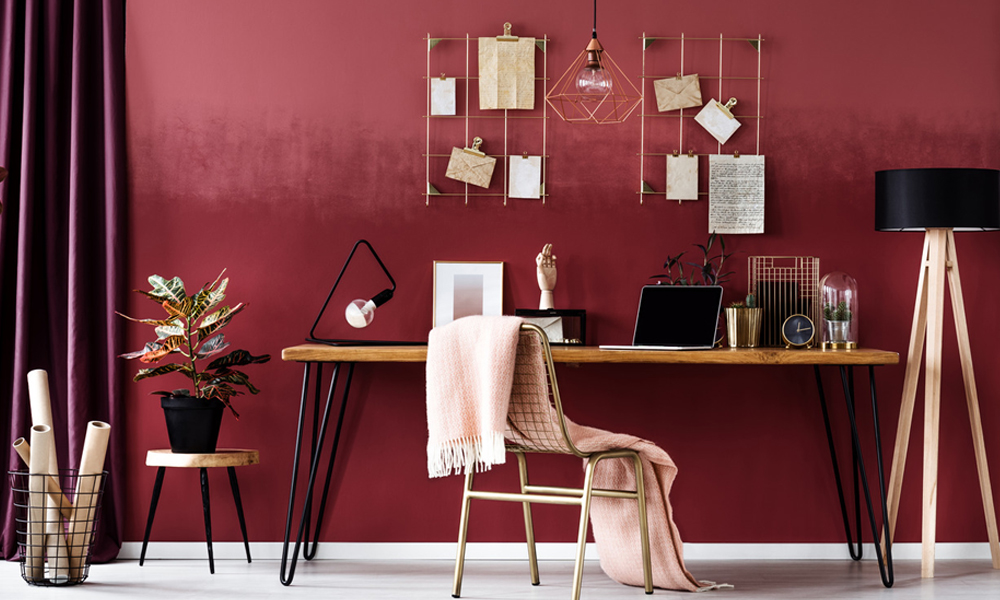 Colour schemes play an important role to create a conducive and productive space for your study room. Every colour serves different purposes for instance red colour is believed to increase concentration, green helps in enhancing vision, stability, and endurance, and yellow is capable to inculcate energy and optimism. However, there is no limit in deciding the best colour for your study room. You may pick any colour according to your preferences, tastes, and needs. So, if you are fond of the minimalist kind of concept, go with natural and clean colours like white, cream, or sand brown.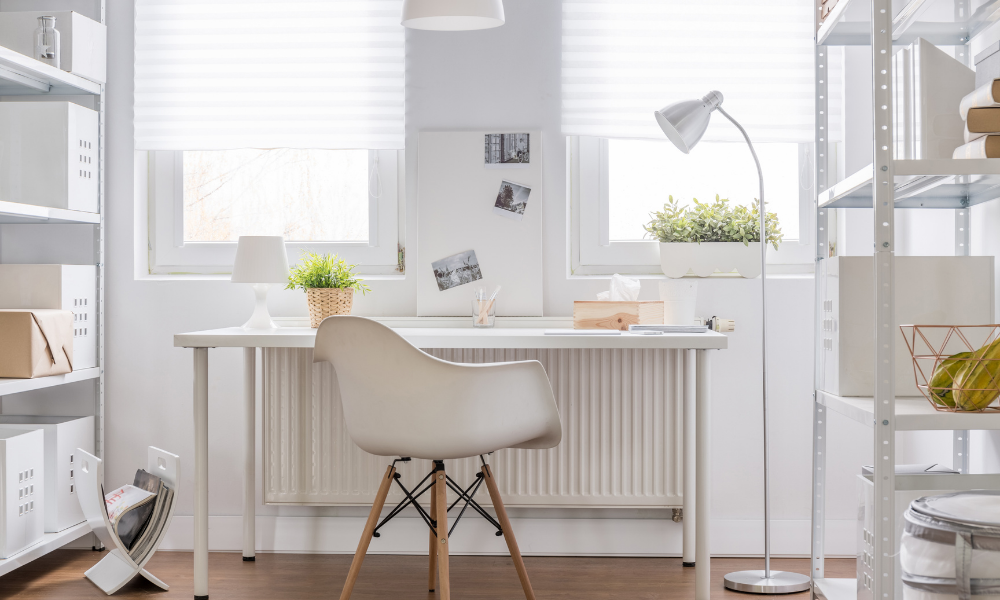 It is proven that good natural lighting can enhance the focus while reading or finishing works. During the daytime, you may want to utilize the natural source of lighting by positioning the study table nearest to the windows. Aside from that, you can always opt for good table lamps and desk lamps in recreating the natural lighting during daylight. A table lamp is one of the essential appliances needed to have in a study room either for reading or writing.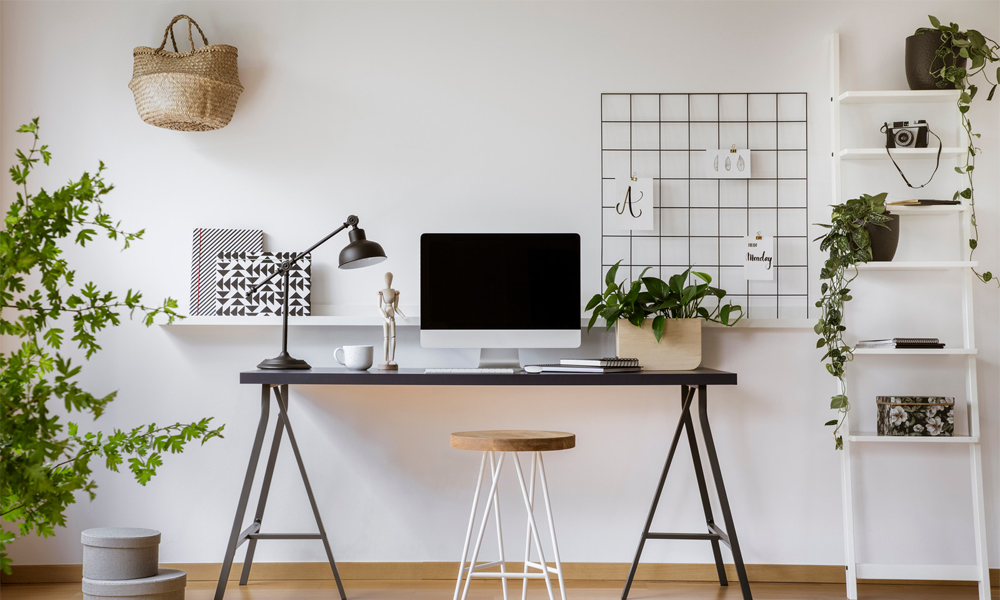 Good ventilation in a study room is one of the factors in helping to boost focus and productivity while finishing your tasks and works. Having a bad ventilation system may disrupt your health such as headaches, sinusitis, asthma, and give allergic reactions. Hence, it is important to ensure that the space has a good ventilation system. Among the things that you can do to create a good ventilation system is to make sure that the room has windows for the air-flows. However, if the room has no window you may opt for a good quality air filter. Nowadays, there are various brands in the market that provide high-quality air filters.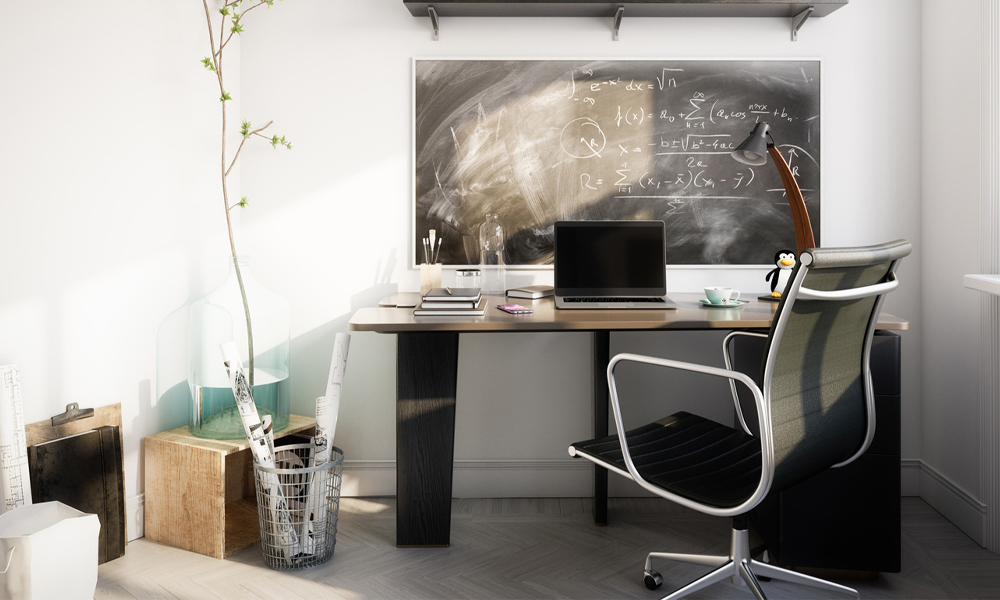 The ergonomic chair is important to provide a comfortable, conducive, and productive environment for your study room. Sitting in the same position for a long period of time may cause side effects to your health such as lower back pain, slipped discs, and shoulder pain. It is quite typical to get lower back pain while doing works, so it is highly encouraged to get the best ergonomic chairs.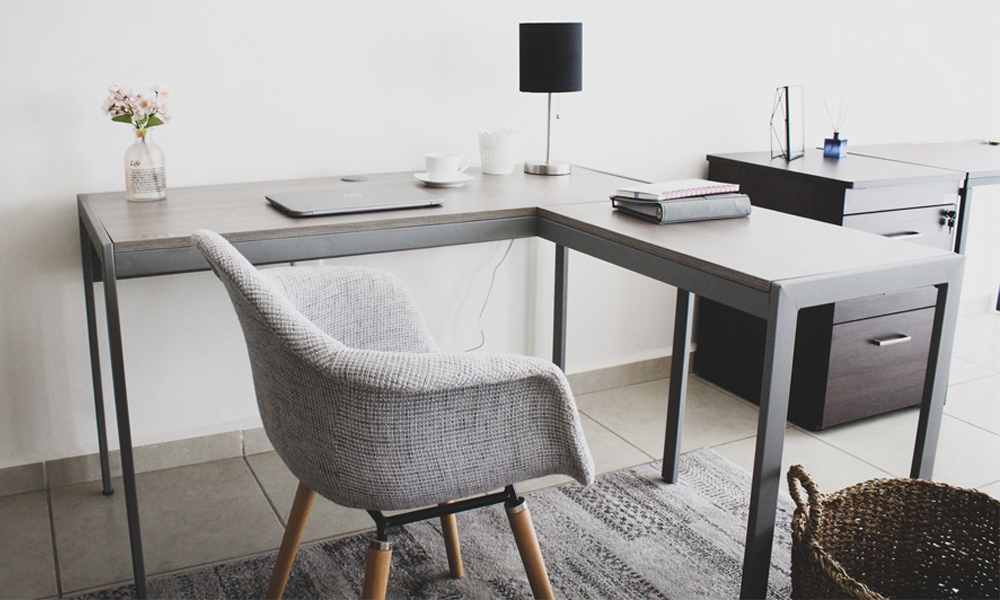 Having a comfortable table has a strong link to increasing the productivity and creativity of your work. The position of your body and hands need to be balanced to ensure comfortability while doing works for a long period of time. Aside from that, the table also needs to be made of high-quality material to ensure its durability and longer life span.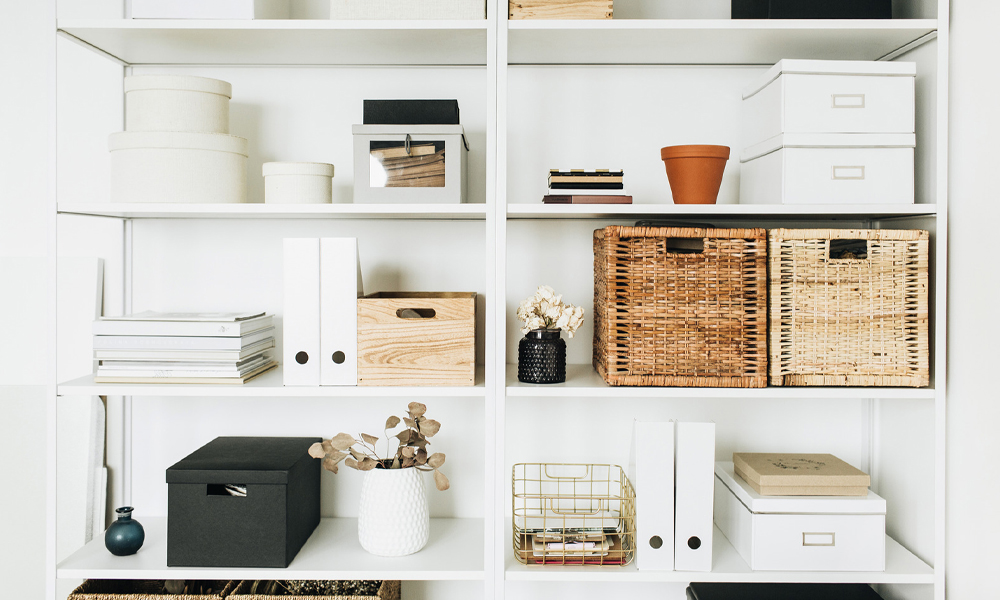 As the room is limited in space, you need to certify that the room is completed with high functions storage to maximize its purpose. A good and conducive study room is compulsory to be neat as a pin. Neat and tidy study space can motivate a person to focus on the task and finish it within the time limit. Therefore, the table must be well equipped with stationery storages to keep the essentials like pen, pencils, and highlighters in a place and tidy. Other than that, storage boxes are also needed to keep bigger things.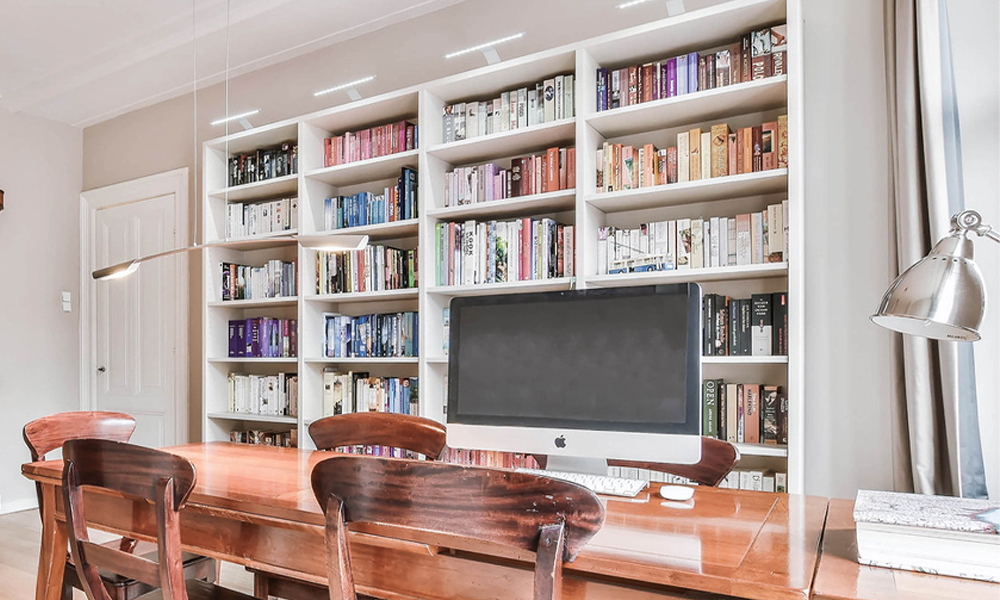 A study room is considered incomplete without the presence of bookshelves. As the space in the house is limited, maximizing the purpose of the study room by keeping all the books in a place is an excellent idea. Especially if you are a book enthusiast and have tons of books in your collection.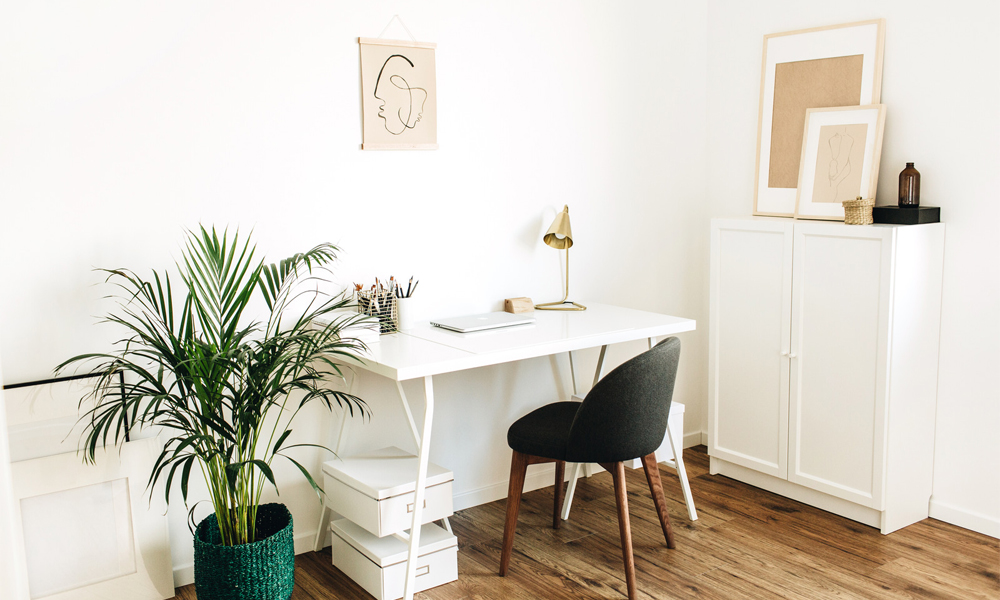 Putting motivational decorations like motivational quotes or living creations like flowers into your study space can help in boosting the mood and productivity. Aside from that, you may add any additional decorations that you like. Psychologically, this will enhance your motivation to stay in the room for a longer period of time and finish up your work.
So, I hope this article 'Study Room Design Ideas for Small Apartment in Malaysia 2022' can generate some ideas for you in creating your dream study room. If you are looking for the best place to consult regarding the study room furniture, feel free to contact us or visit our physical store located in Kota Damansara upon appointment.
Address: Lot 1-03, I-Residence, Persiaran Surian Seksyen 4,
Kota Damansara, 47810 Petaling Jaya, Selangor
Operating hours: Mon-Fri, 10 am – 10 pm
Contact numbers: 03-78903019/ 6011-27058270
Looking for new wardrobes or other furniture for your home or interior design project? Check out this amazing furniture website! www.tekkashop.com.my



Contact us to find out more
Customer enquiries:
Phone: +601120641106
Email: admin@tekkashop.com.my
For more stories like this, join our Facebook community on Facebook
Need help with your order? chat with us here
About Author
Fatiha
Fatiha is a freelance content writer who specialises in commercial writing, love travel and enjoys walking on the beach.