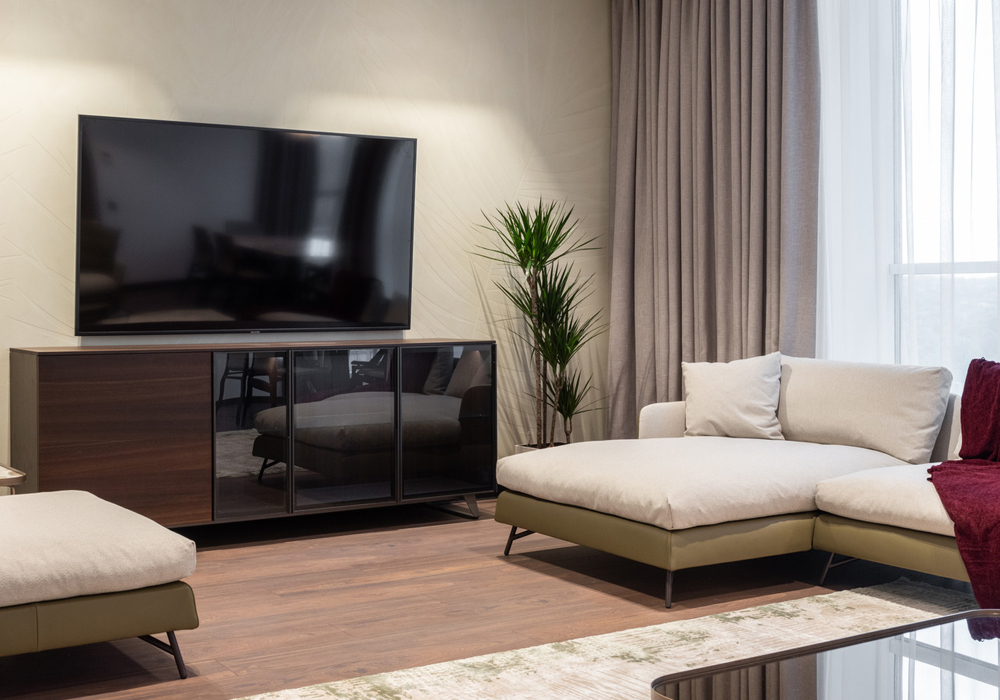 The living room is one of the most trafficked spaces of the house – binge-watching our favourite Netflix series or simply enjoying the company with our beloved ones. Pandemic Covid-19 has shifted our way of life and behaviour towards the entertainment industries. We can no longer enjoy watching movies in cinemas without feeling worried about getting infected, especially parents with small children. Thus, many have opted and transformed their living room into a mini cinema theatre.
Before deciding on which TV cabinet best suits your preferences and needs, it is recommended to know some essential tips pertaining to the TV cabinet. It is to ensure the durability and more prolonged usage of the product. Keep on reading this article to find out more!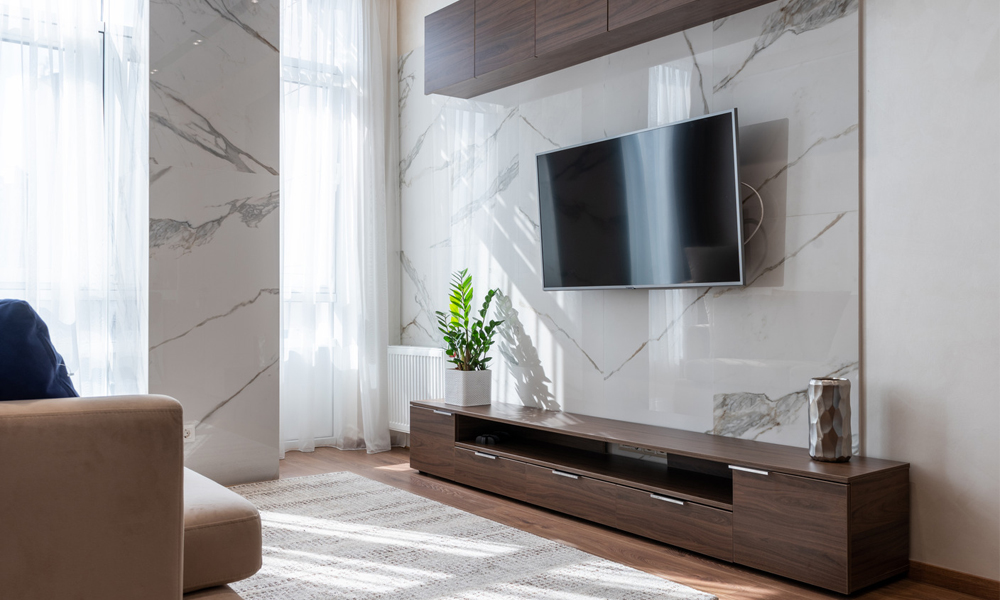 Typically, a TV cabinet would be a central point of your living room. But you need to carefully measure your TV cabinet and sync it with your room size. A too bulky or tiny TV cabinet for your room size is a big NO! You need to ensure that the TV cabinet does not take up to 70 per cent of your wall size. Otherwise, your overall living room interior would appear awkward, and we need to avoid that from happening.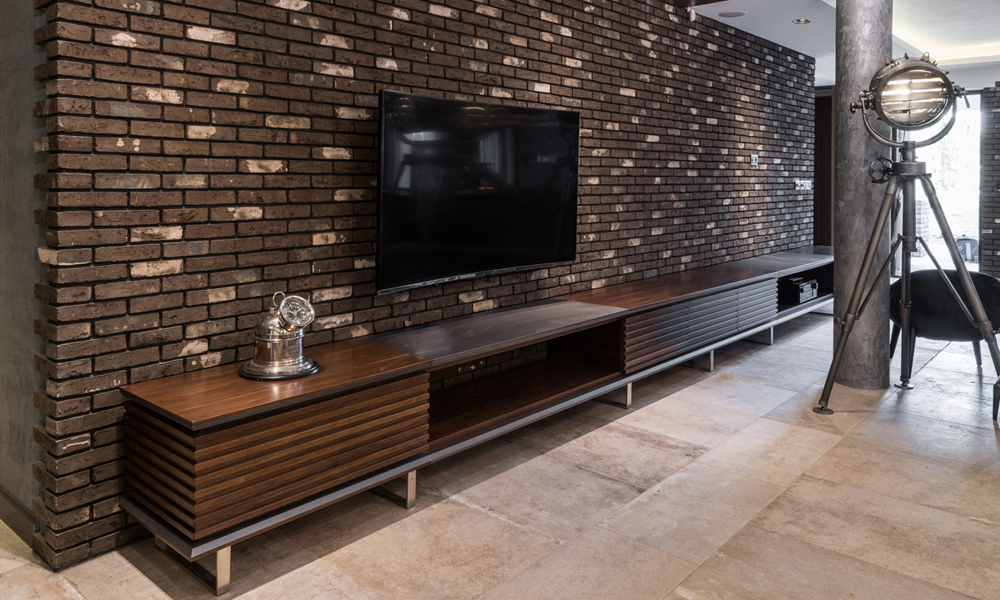 A Tv cabinet is considered one of the decorative pieces of furniture that contribute to the overall interior. Hence, you're highly recommended to pick a TV cabinet that suits your style. Mixing styles can make the room appear too odd and lead to confused décor. There is a wide variety of TV cabinets available in the market – from minimalist to luxury.
Minimalist: A minimalist TV cabinet style usually has open storage and comes in soft palettes – neutral colours, white, soft grey, and soft brown. Suitable for those who love simplistic yet has high-function of furniture. Another top point of incorporating a minimalist style of the TV cabinet is it helps make the room appear brighter and more spacious.
Luxury: A luxury style of the TV cabinet is suitable for any room concept – modern contemporary, and classic traditional. Typically has thicker frames and contains more details on the frame designs. Usually comes in bold and fancy colours like gold, dark wood, and black.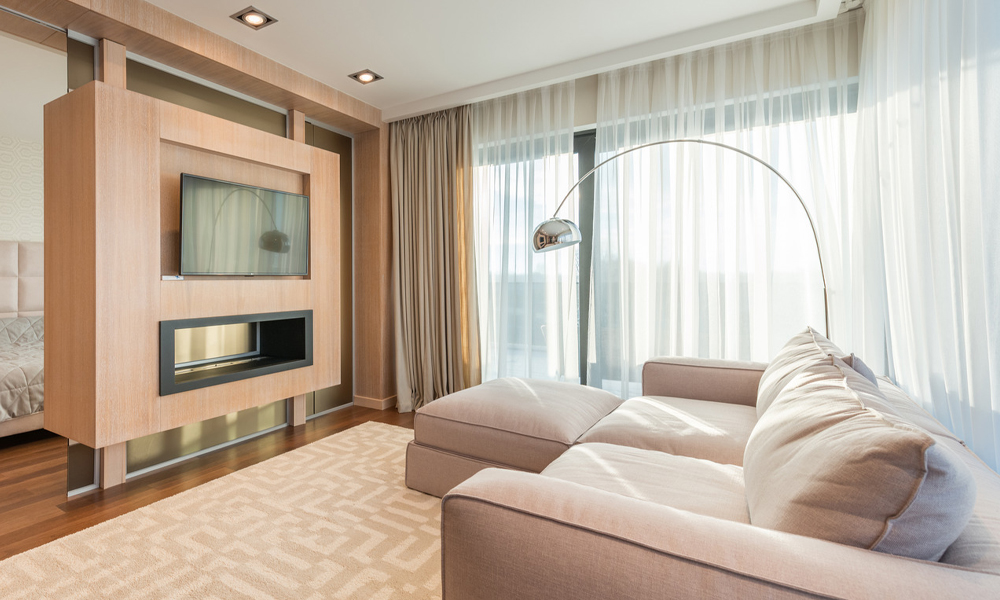 As mentioned before, it is important to complement your TV cabinet with the whole interior of the room to prevent the room from appearing too awkward. There are various styles of TV cabinets that can suit different room concepts – Scandinavian, Rustic, modern classic, modern contemporary.
Scandinavian: A Scandinavian style TV cabinet highlights the material's natural beauty. Suitable for those who love to incorporate modern and simplistic into their interior.
Rustic: Pretty similar to Scandinavian, a rustic style of TV cabinet showcases the natural, aged, and roughness of the material, be it metal or wood.
Modern Classic: A modern classic TV cabinet emphasizes the natural wood colour that can enhance the overall interior and be the focal point of the room
Modern Contemporary: Typically comes in a simple design and emphasizes its function.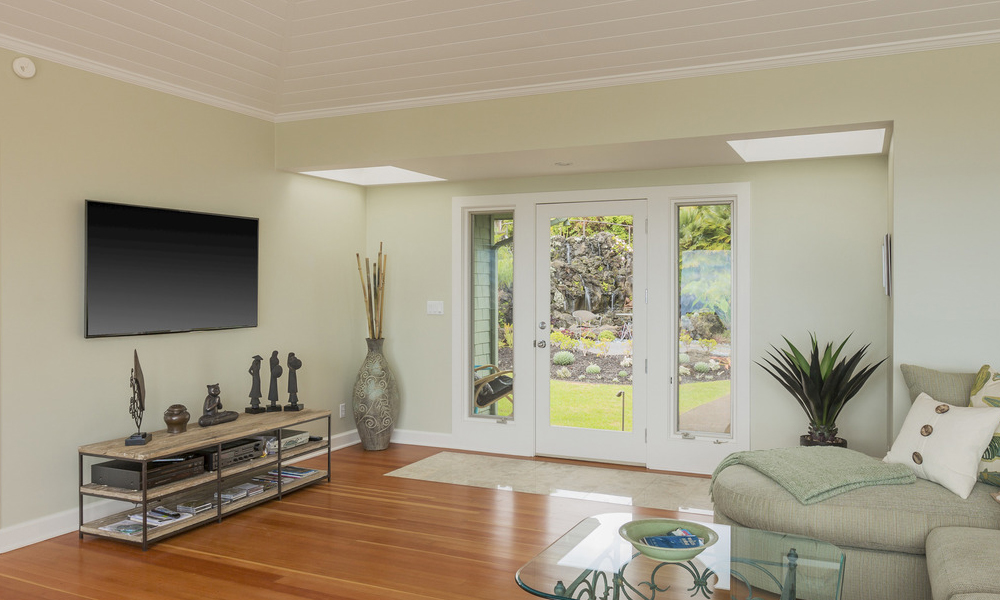 The size of your cabinet shouldn't be too much smaller or broader than your TV; otherwise, the whole setup will look unbalanced. The best way is to ensure that the cabinet is in proportion with your TV. Apart from that, the height of the cabinet also needs to be synced with your couch. This is to ensure the ultimate comfort while watching movies in long sitting with your beloved ones.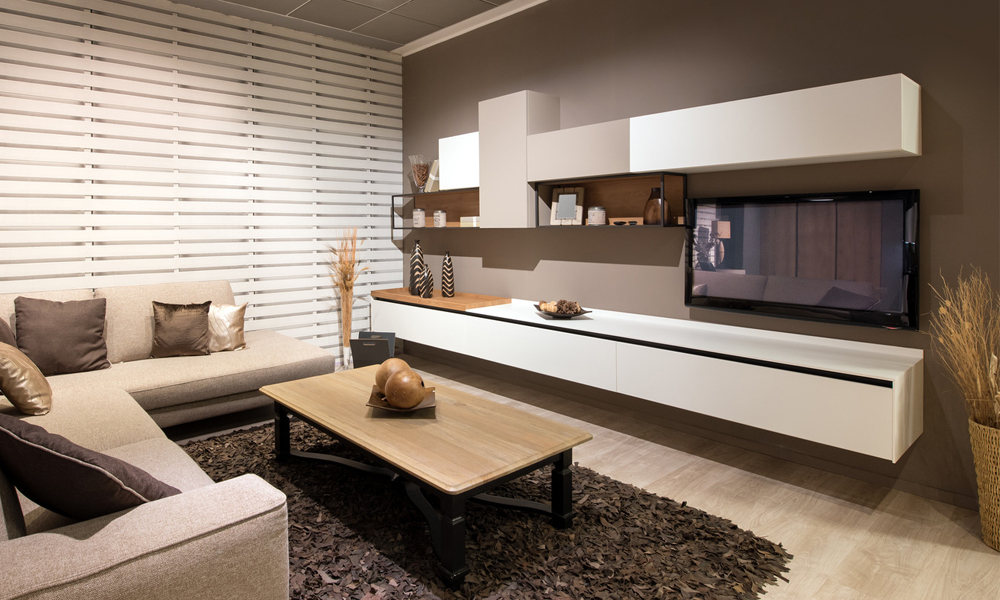 When deciding on purchasing a TV cabinet, you need to consider the materials, design and sizes. This is to ensure the durability and longer life span of the product. Among the common materials for TV cabinets are wood, glass, metal, particleboard, and medium-density fiberboard (MDF). Wood and metal are the best materials capable of last-long and are more durable than other materials.
On the other hand, the glass TV stand is durable but requires high maintenance and is unsuitable for high-traffic households. Particleboard and MDF are great alternatives for cheaper costs of materials. Durable for daily use but offer less longevity the usage.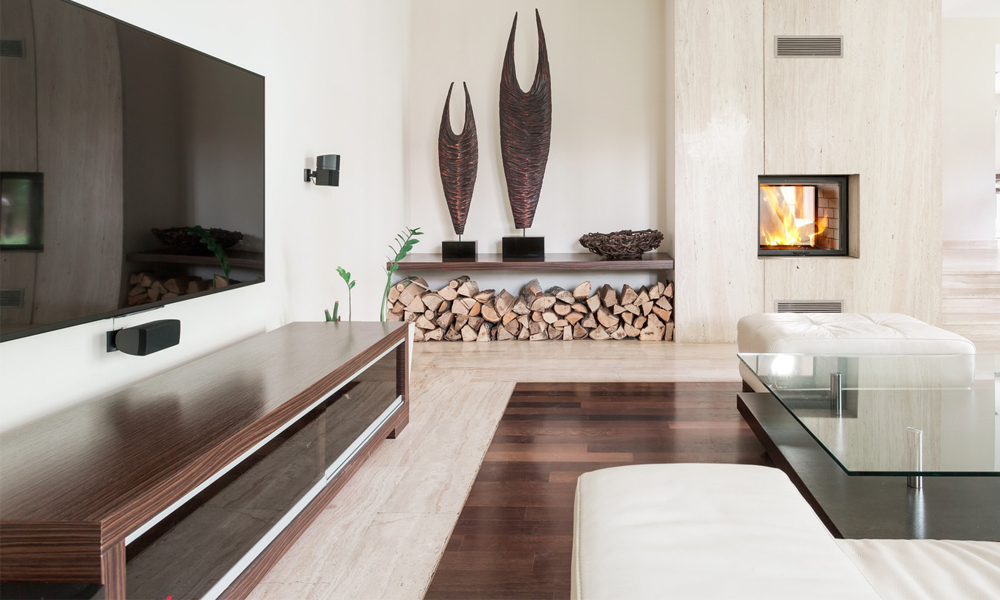 Go for a TV cabinet capable of concealing your cluttered cables as we need to keep the room tidy and clean. Keeping your TV cabinet free from clutter is one of the best choices to showcase your flat-screen TV. Cluttered and unconcealed cables can be an eye-sore and hazardous, particularly for small children and pets. Pick a TV stand with storage to keep your personal belongings – magazines, old albums or a collection of movies DVDs. You may opt for open shelving or a hidden storage TV cabinet, depending on your style.
Revamping your living room to a better one and deciding what elements to incorporate is surely not an easy task. I hope this article 'Tips on Choosing the Best TV Cabinet for Your Living Room in Malaysia 2022' will give you some ideas for revamping your space. If you're looking for a place to buy home and office furniture, feel free to visit our website or walk into our physical store located in Kota Damansara upon appointment.
Looking for new wardrobes or other furniture for your home or interior design project? Check out this amazing furniture website! www.tekkashop.com.my

Contact us to find out more
Customer enquiries:
Phone: +601120641106
Email: admin@tekkashop.com.my
For more stories like this, join our Facebook community on Facebook
Need help with your order? chat with us here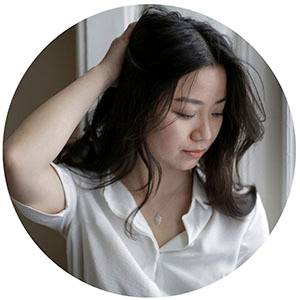 About Author
Fatiha
Fatiha is a freelance content writer who specialises in commercial writing, love travel and enjoys walking on the beach.