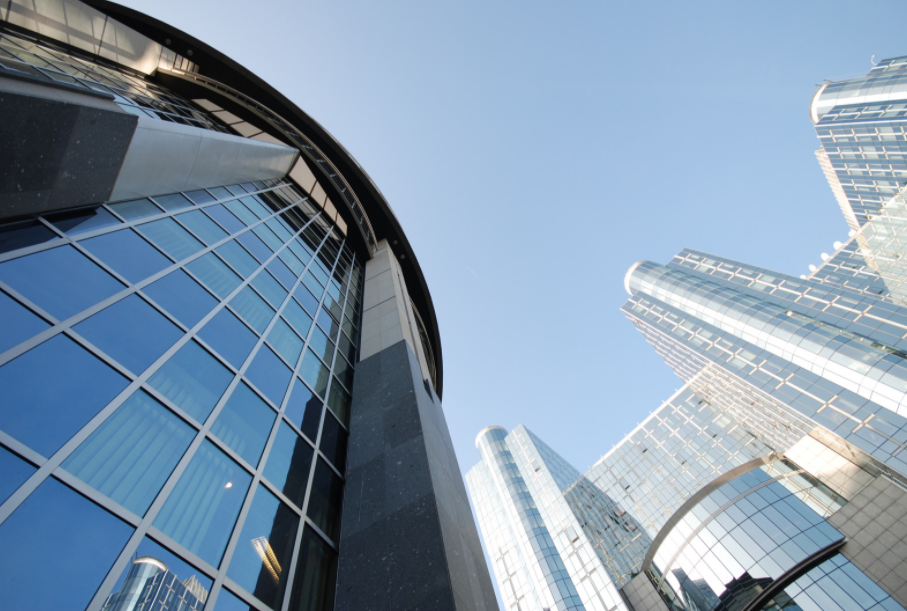 Top 10 Best Architect Firm in Asia 2021
Amazing architecture can do wonders for the beauty and arts as well as profitability of any space. Architectural brilliance is easily achievable if you're working with the best architects in Asia.
Good news for you guys if you haven't chosen the architect or still finding the best architect for your building yet, this list below of the Top 10 Best Architect Firm in Asia should help you. We listed the architectural firms and groups with the best reputations and talents right now. Please note that the list is based on survey from 100 random people from related industry and the ranking is not following numeric format.

AEDAS was established back in 2002 by London base AHR firm and Asian based LPT. They provides architecture, interior design, landscape design, urban design, office, retail, residential, hotel, infrastructure, education, civic and culture, and urban planning. Projects include Boulevard Plaza, Dubai; DAMAC Heights, Dubai; Express Rail Link West Kowloon Terminus; Mandarin Oriental Chengdu; Sky City Marriott Hotel Hong Kong and Pazhou Hotel in Guangzhou, China.

The firm was open in 1965. It has 4500 professionals in 46 locations. Notable Gensler completed projects are Shanghai Tower in Shanghai, China, and Abu Dhabi Financial Centre in the United Arab Emirates.

It was founded in 1939 and has over 900 professionals working in offices around the globe. Moreover, its practice is highly ranked globally by Hotel Business; Building Design and Construction; Hotel Management; BD World Architecture; Hospitality Architecture and Design; and Hospitality Design. Their amazing projects include Four Seasons Resort, Hualālai in Hawaii; The Venetian Macao Resort Hotel, Macao, China, and 50 United Nations Plaza in San Francisco, California. The latter project won the 2015 Historic Preservation Award.

Kohn Pedersen Fox Associates (KPF) was founded in 1976 with offices in New York City, London, Shanghai, Hong Kong, Seoul, and Abu Dhabi. Operating as one firm with six global offices, KPF is led by 24 Principals and 27 Directors. The firm's staff members are from 51 different countries and speak more than 30 languages. KPF is one of the world's leading architecture firms, providing architecture, interior, programming, and master planning services for clients in both the public and private sectors.
It was award Best Chinese Project and Mixed-use Building by MIPIM Asia in 2009, and Best Tall Building Worldwide in 2008 by the Council for Tall Buildings and Urban Habitat.
Ritz-Carlton Hong Kong won the AIA Hong Kong Award of Merit in 2010; was listed in Condé Nast Traveler's 2012 Best New Hotels Hotlist; receive a 5-star rating in the 2013 Forbes Travel Guide Star Awards, and was highly recommended in the 2014 Trip Advisor Travelers Choice Awards. Furthermore, other award-winning projects include Grand Hyatt Tokyo which won the ULI Award of Excellence in 2007.

ARCADIS was formed in 1888 and it is based in Colorado. Throughout the years this firm has made several acquisitions. In 2007 Arcadis acquired RTKL and in 2014 it acquired Callison. Furthermore, RTKL was formed in 1946. However, Callison is a global architecture firm that was founded in 1975. ARCADIS/Callison RTKL has offices around the world.
Projects design by RTKL includes eBay situated in Salt Lake City, Utah, and Hilton Baltimore in Maryland. However, the entire City Crossing development received the top-level five-star award in the mixed-use development category at the 2011 Asia Pacific Property Awards, for exhibiting excellence in green credentials, architectural merit, design, and commercial development success. Furthermore, RTKL also shared with Gensler in the success of L.A. Live, which won a Special Award of Excellence and Gold Nugget Award in the Pacific Coast Builders Conference in 2009.
NBBJ was founded in 1943. This firm also has global offices located in Beijing, Boston, Columbus, London, Los Angeles, New York, Pune, San Francisco, Seattle, and Shanghai. Furthermore, it was named among the top 10 most innovative architecture firms by Fast Company two years in a row. Their most famous architectural projects include Hangzhou Olympic Sports Center in Hangzhou, China; NHN Headquarters Venture Tower in Bundang, South Korea, and Shanghai Jiahui International Hospital in Shanghai, China.

Moshe Safdie; the founder established this firm firstly in Jerusalem and currently has offices located in Boston, Toronto, and Singapore. Their architectural projects include 1967 Habitat 67 at Expo 67 World's Fair, Montreal, Quebec, Canada; 1988 Hebrew Union College, Jerusalem, Israel; 2010 Yitzhak Rabin Center, Tel Aviv, Israel, and 2011 Marina Bay Sands, Singapore's second integrated resort and casino.
One of their spectacular architectural project; Marina Bay Sands was done in collaboration with AEDAS. Furthermore, the building won over 40 awards across various disciplines, including Design of the Year in the 2011 Singapore President's Design Awards, Innovation in Structural Engineering at the Bentley Systems 2010 Be Inspired Awards, and Condé Nast Traveler's 2011 Hot List of the world's best new hotels.

The firm was established in 1946 by the late Kenzo Tange, a renowned Japanese architect and winner of the 1987 Pritzker Prize. Tange Associates also has offices in Taipei, Shanghai, Singapore, Jakarta, London, and Vancouver. The firm is well established in the industry. The founder, Kenze Tange was one of the most influential architects of the 20th century. Tange implements traditional Japanese styles with modernism and design buildings in the five continents. Moreover, Tange was also a supporter of the metabolist movement and was influenced by Le Corbusier. He gained international recognition in 1949 when he won the competition for the design of Hiroshima Peace Memorial Park. Other projects include Fuji Television Building, Odaiba, Tokyo in 1996; Tokyo Dome Hotel in 2000, and the Hwa Chong Institution Boarding School, Singapore which was complete in 2005.

Tadao Ando was born in 1941 and is a Japanese self-taught architect. After being a boxer for a short period, Ando began his self-education by apprenticing with several professional designers and city planners. In the 1960s he traveled to Europe and the United States to analyze the great buildings and document his observations in a detailed sketchbook. He intensively studied the work of Le Corbusier. In 1968 he returned to Osaka and established his design studio. He won the Pritzker Prize in 1995. Their completed projects include Tomishima House, Osaka, Japan; Row House/Azuma House, Japan and Aurora Museum, Shanghai, China in 2013.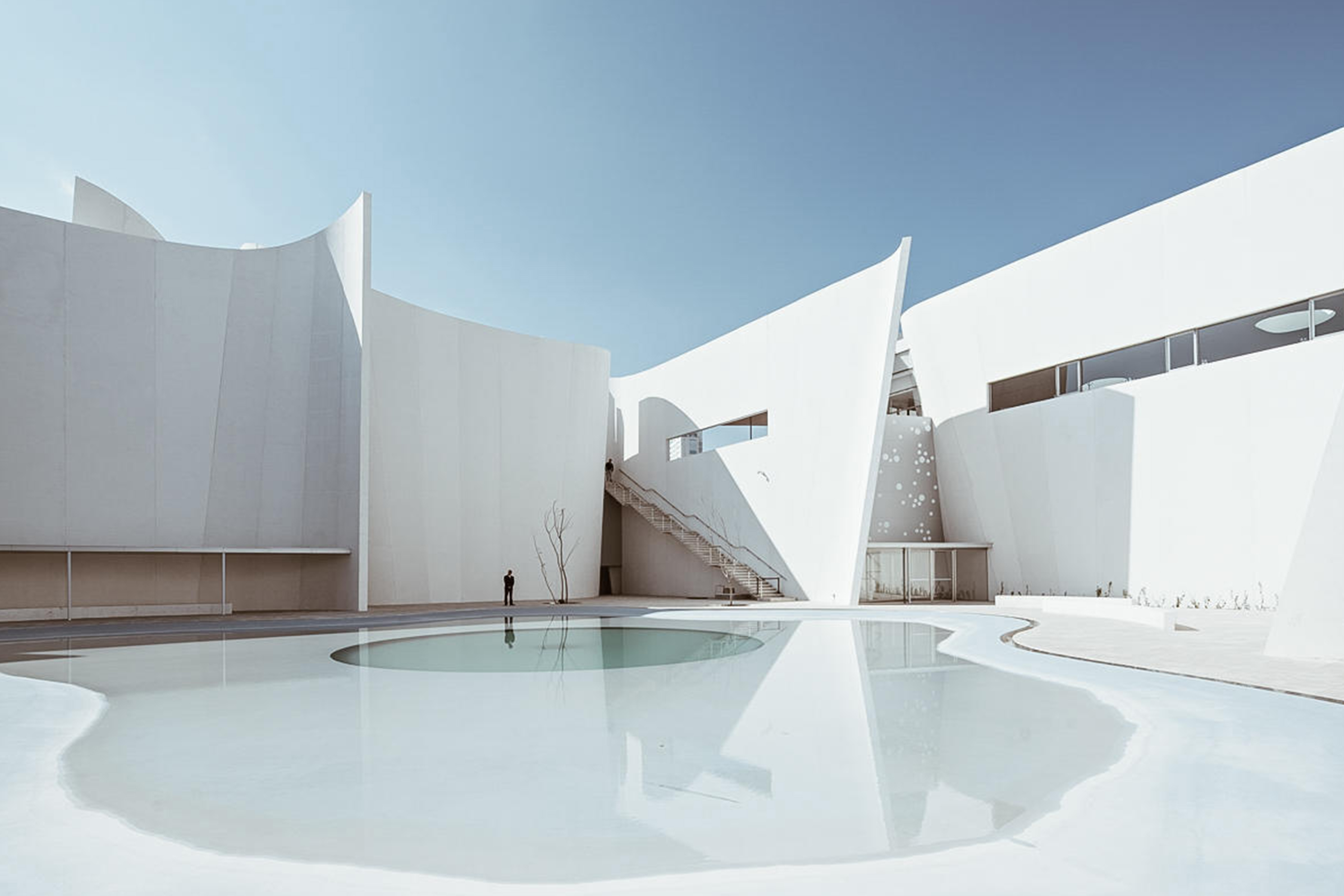 In 1971, the founder of this firm; Toyo Ito started his studio in Tokyo, name Urbot ("Urban Robot"). However, in 1979 the studio name was changed to Toyo Ito & Associates. His brilliant projects include Serpentine Gallery, London, UK (2002); Vivo City, Singapore (2006); World Games Stadium, Kaohsiung, Taiwan (2008), and Taoyuan International Airport, Taoyuan, Taiwan. In 2013, Ito was awarded the Pritzker Prize. In his speech, Moshe reflected on the words of his mentor Louis Kahn. Furthermore, he disclosed that Louis Kahn imparted to him, "Let a building be what it wants to be."
We hope with the list of Top 10 Best Architect Firm in Asia 2021 above can help you find the best architect for your home or building.
Looking for new furnitures for your home or interior design project? Check out this amazing furniture website! www.tekkashop.com.my



Contact us to find out more
Customer enquiries:
Phone: +601120641106
Email: admin@tekkashop.com.my
For more stories like this, join our Facebook community on Facebook
Need help with your order? chat with us here
About Author
Noramin
Noramin is a freelance content writer specialises in commercial writing, love travel and enjoy walking on the beach.