The industry of video gaming has been one of the successful fields around the globe. In this modern era where the internet is widely used and considered a basic necessity, many have started to involve in gaming either for fun or to make it a profession. Due to that, many are willing to spend most of their time sitting in front of the computer and playing their most favourite game for hours. Hence, it is really important to have a comfortable table and a chair.
So, if you are among the people who are still searching for a suitable gaming table according to your preferences and needs, do check out this article to find out more about it!
Tekkashop is known as the supplier of home furniture and office furniture since 2015. With their good expertise in this field, this company offers various designs of the gaming table in their collection of home furniture. Holding to its philosophy in providing high-quality products at a reasonable price for the customers. So, every product is designed accordingly to suit the taste, needs and interests of their customers. The gaming table produced in Tekkashop undoubtedly has the best quality as the company always ensures the longer lifespan of their goods. Hence, Tekkashop is listed as one of the best places to buy a gaming table.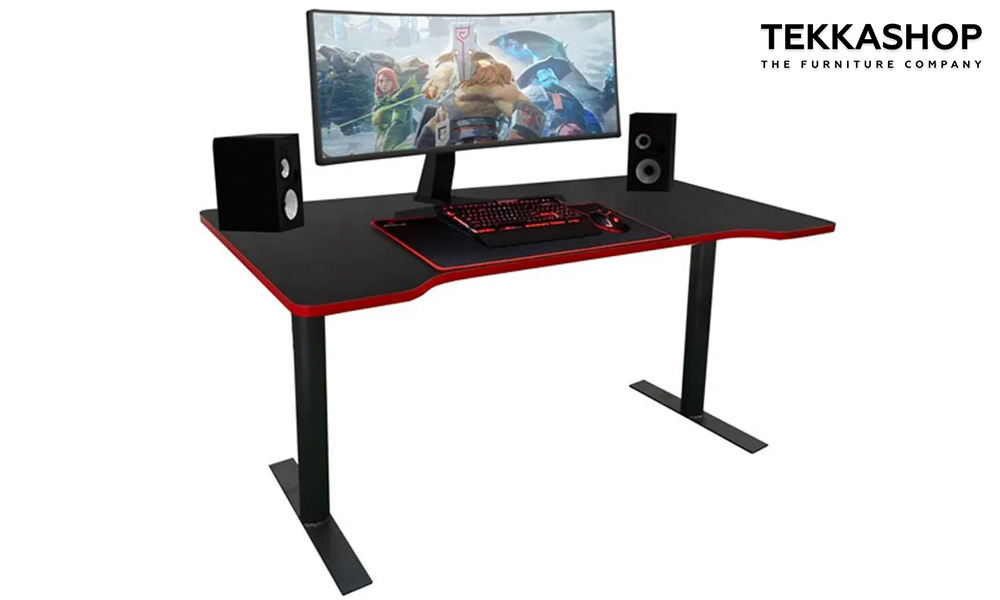 (Source: Tekkashop)
This computer table is a perfect table for a game enthusiast who likes to have a proper gaming setup. It is made of a durable and high-quality material like wood and steel; hence it can ensure the long life span of the product. Designed with specific and function details like height-adjustable leg stopper and seamless edge to maximize the better experience of the users. Comes in a very sleek and modern design to cater to various types of preferences and room concepts.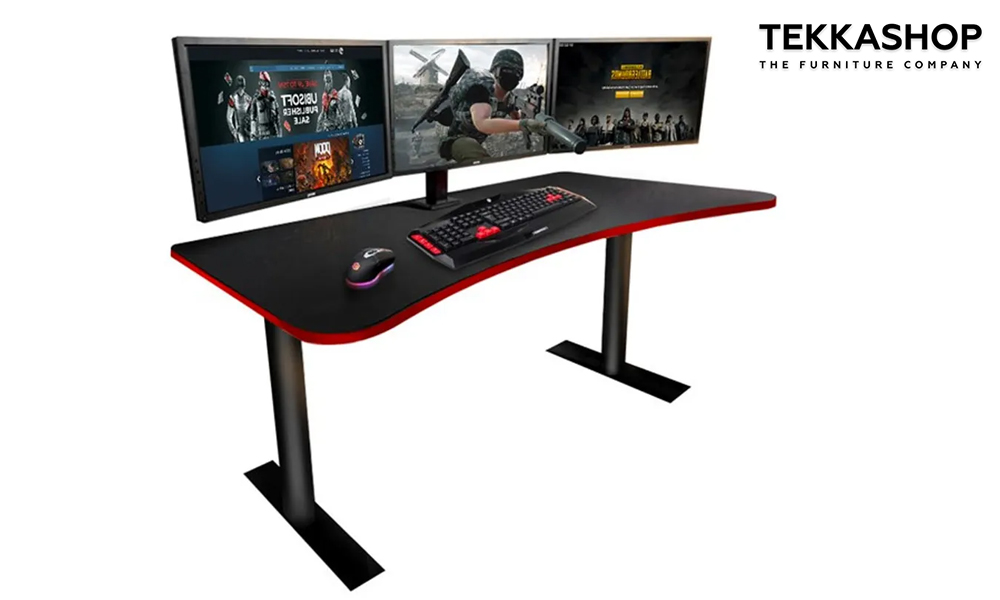 (Source: Tekkashop)
This computer table is ideal for a game enthusiast who likes the simple and minimalist design. This product is made of high-quality particleboard and powder-coated steel leg to ensure its durability. Comes with a height-adjustable leg stopper and seamless edge for security purposes.
So, if you are fond of the gaming table offered by Tekkashop, do check out the website or visit the physical store in Kota Damansara.
Address: Lot 1-03, I-Residence, Persiaran Surian Seksyen 4,
Kota Damansara, 47810 Petaling Jaya, Selangor
Operating hours: Mon-Fri, 10 am – 10 pm
Contact numbers: 03-78903019/ 6011-27058270
This particular brand called Tomaz is widely known as the company that offers luxury suits, watches and, leather shoes at a very cheap price compared to other brands. According to them 'the average price of quality leather shoes is sold at 5 to 10 times higher than its cost to produce. Hence, one of their aims is to make these luxury garments and accessories affordable for everyone. As their business is growing, they started to expand their focus in supplying high-quality gaming tables and chairs.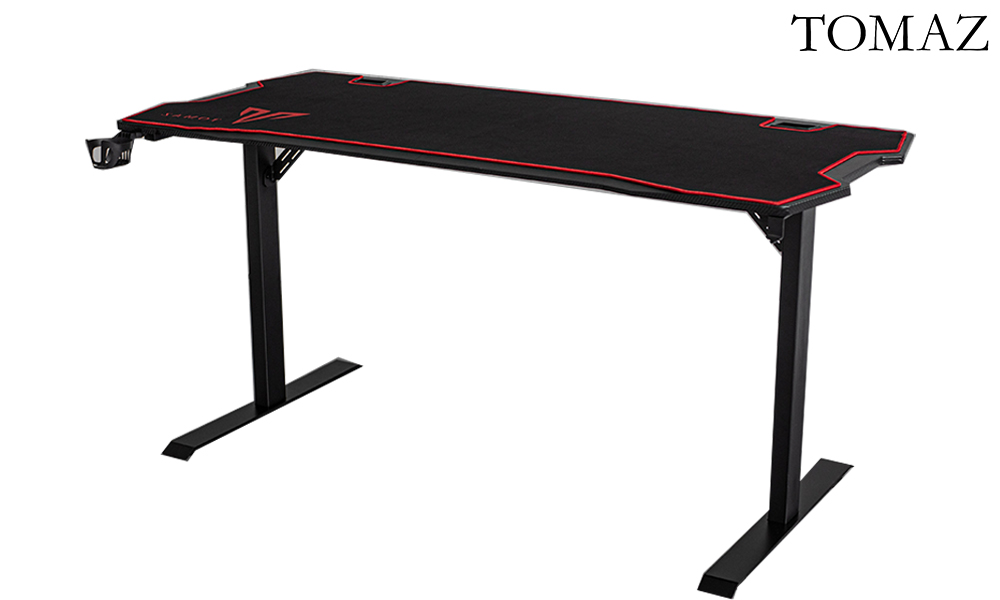 (Source: Tomaz)
The gaming table produced by Tomaz is designed especially for those who love gaming and searching for a better gaming experience. The design is sleek and minimalist suitable for any range of age and gender. Every detail of the product has its own functions. A large surface area is sufficient to place your PC, mouse, keyboard and other gaming appliances. Made of high-quality carbon fibre coated with water-resistant properties.
(Source: Tomaz)
This Zoro adjustable gaming table is made of high-quality wood and has a sleek and modern design. This particular product is a multi-function table which you can use as a computer table, office table, and study table. The size is perfect for every room size and concept. Comes with an adjustable height leg and cable hole.
So, if you are interested in buying a computer table from Tomaz, do check out their website.
Address: 29, Jalan USJ 9/5N
Subang Jaya Selangor 47620 Malaysia
Contact number: +6 03-8011 8382

The Gaming Freak was established under AV Future that offers to provide PC and gaming related accessories. Strives to provide the best quality of products at a very reasonable price. With their knowledge and long experience in the gaming industry, this brand always keeping up with the latest strides in gaming technology. Hence, the gaming tables provided by Gaming Freak is one of the brands that any PC or game enthusiast should own.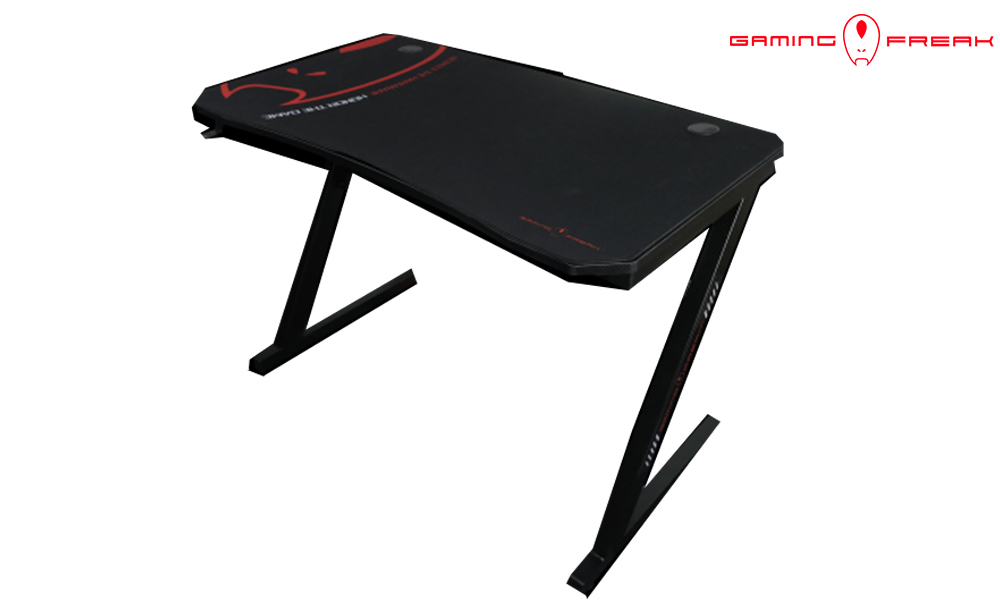 (Source: Gaming Freak)
The Gaming Freak is an expert in providing gaming-related accessories and products. This gaming desk is perfect for game enthusiasts who like sleek and minimalist design. Comes with multi-functions details like a removable mousepad, headphone hanger and peripherals rack.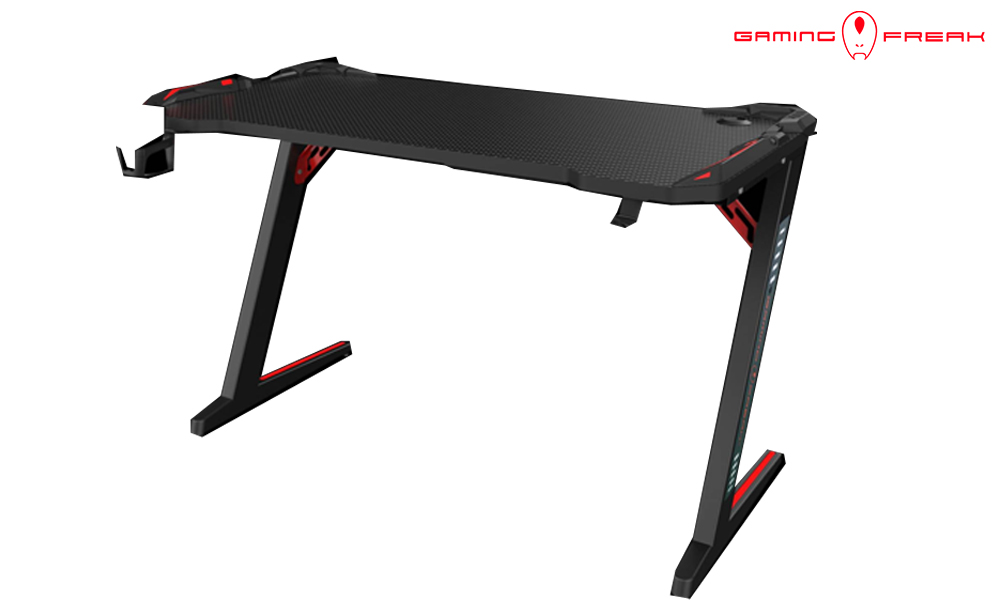 (Source: Gaming Freak)
This particular gaming desk is suitable for those who like the futuristic and complex styles of furniture. This product comes with additional details to maximize the function like a removable table top mat, cool side sticker, and cup holder. The top of the desk is made of high-quality carbon to ensure its durability.
Hence, if you are interested in buying their gaming desk, do check out their website.
Address: Address: No. 23A, Jalan 5/152, Taman Perindustrian O.U.G., Jalan Puchong, 58200 Kuala Lumpur, Malaysia.
Contact number: +6(03) 7783 0011

The initial of this particular brand name stands for evolution is the solution. This brand aims in bringing innovation and wellness to homes and offices and to prevent people from getting diseases like low back pain, circulatory issues, obesity and diabetes which can ultimately reduce life spans. Hence, EVIS offers high-quality sit-stand desks, and ergonomic accessories to maximize the employees' health and productivity.
(Source: EVIS)
This particular desk is suitable for any function including a computer table, office table, and study table. The design of this table is suitable for any age range and gender as it comes in natural colours – white and brown. Has special feature like adjustable height, a cable hole to declutter your wires, and comes with anti-collision technology to prevent the table from moving.
(Source: EVIS)
This Smart Desk is designed in L-shape to maximize its function as a gaming table, office table, and study table. Its wide top can fit any size of the computer and any additional computer tools. Has the special feature of height-adjustable legs to improve concentration and relieve neck and back pain. Made from high-quality MFC to ensure its durability.
Hence, if you are fond of their simplistic design of computer tables, can check out the website.
Address: 81, Jalan Maarof, Bangsar,
59000, Kuala Lumpur.
Operating Hours: Mon - Fri, 10:00am - 6:30pm
Sat, 11am - 6:30pm
Contact number: 03-2201 6863

Ikea is a well-established furniture company that produces a wide range of home furniture and home appliances. Founded in 1943 and has become one of the biggest furniture companies around the globe. Well known for its trendy, modern and minimal designs and concepts for every product which are capable of catering for the preference of different age groups and gender.
Their collection of gaming tables has various designs, concepts, colours and price ranges. Products produced by Ikea always come in handy, are easy to use and requires minimal maintenance hence, it is very user friendly.
(Source: Ikea)
One of the gaming tables produced by Ikea is Fredde which has a very sleek and modern design. Suitable for any room concept and theme as it comes in basic colours – black and white. Its wide tabletop fit to put any computer size and additional computer tools like a keyboard, mouse pad, and headphones.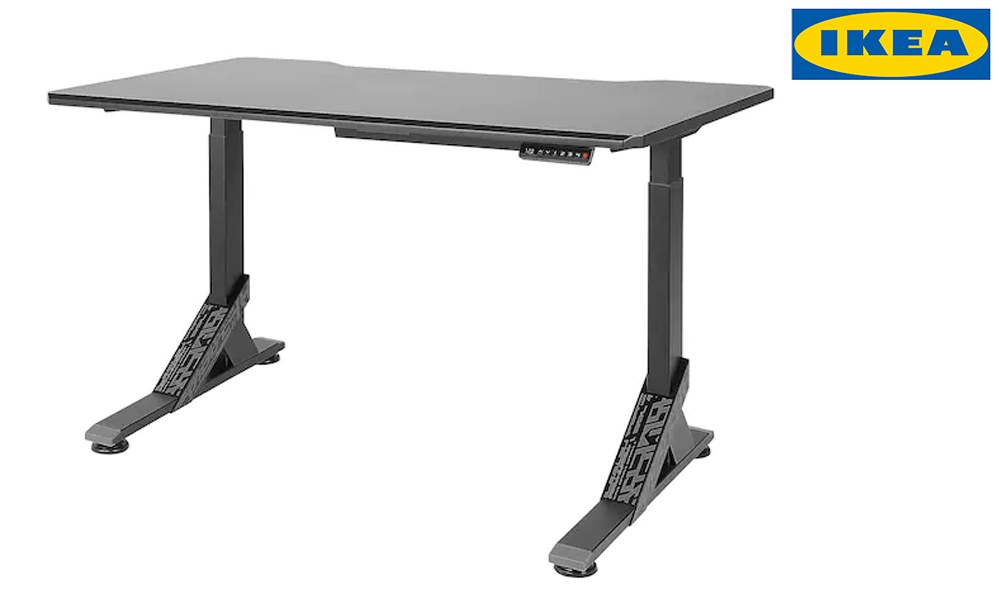 (Source: Ikea)
The Uppspel gaming table is a perfect choice for game enthusiasts who like modern and futuristic design. Suitable for the modern concept of the room. It has special features like height adjustable legs which can be adjusted from 72 to 120 cm. This gaming table comes in a wide table top for you to put any computer size and additional computer accessories.
Address: IKEA Damansara @ IPC Shopping Centre
No. 2 Jalan PJU 7/2,
Mutiara Damansara,
47800 Petaling Jaya, Selangor.
Operating hours: Mon - Sun, 10 am - 10 pm
Contact number: 03 7952 7575

I hope this article 'Top 10 Best Computer Gaming Tables in Malaysia 2022' can benefit those who are still looking for a gaming table suitable for their needs, tastes, and preferences. Do visit the website provided above or walk into their physical store.
Looking for new wardrobes or other furniture for your home or interior design project? Check out this amazing furniture website! www.tekkashop.com.my



Contact us to find out more
Customer enquiries:
Phone: +601120641106
Email: admin@tekkashop.com.my
For more stories like this, join our Facebook community on Facebook
Need help with your order? chat with us here
About Author
Fatiha
Fatiha is a freelance content writer who specialises in commercial writing, love travel and enjoys walking on the beach.