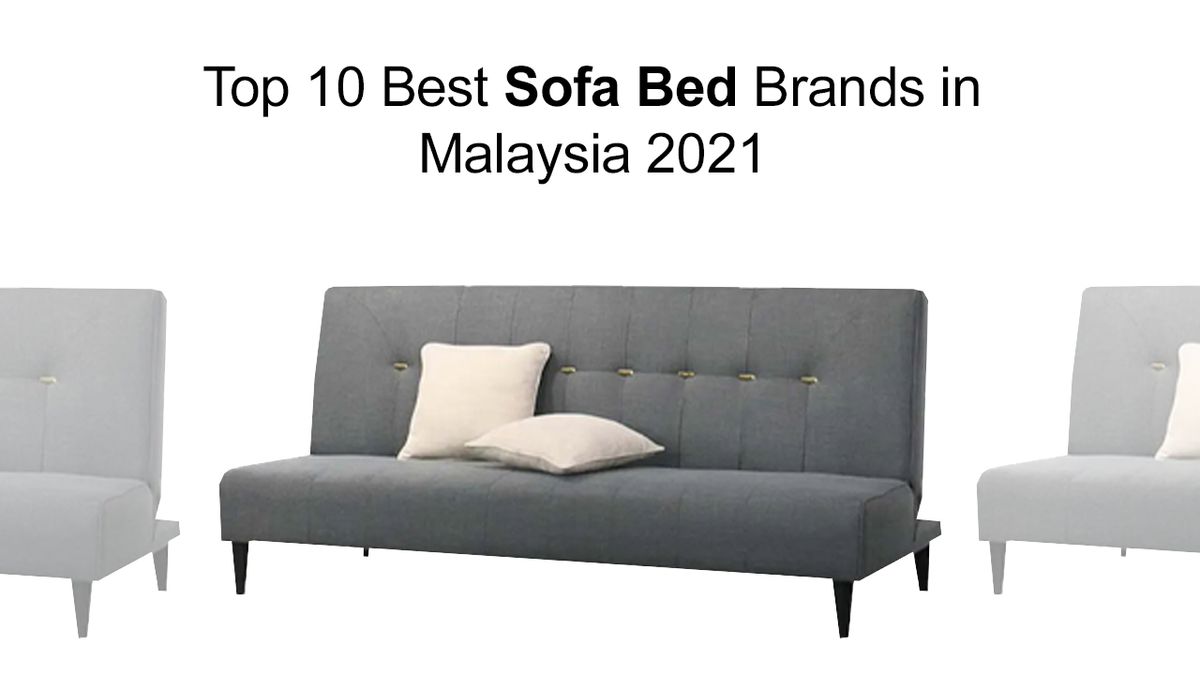 In this modern era, choosing a small and versatile furniture is not easy. Especially to those who live in a small apartment with limited space to put bigger furniture. So having a small space does not mean we cannot decorate our home with furniture. Choosing the right and versatile furniture can be helpful such as sofa bed. So what is sofa bed? It is a highly versatile furniture piece nowadays where it can be placed in living room for watching TV, Netflix and etc. In this article, we are going to list the Top 10 Best Sofa Bed in Malaysia 2021.
1.Modern Style Foldable 3 Seater Sofa Bed with 2 Pillow in Grey Colour
This grey colour sofa bed is one of the best export range and it is a great choice for your living room because it has a touch of modern look. This sofa bed is constructed with solid wood frame and latest technology to ensure the comfort and durability of the sofa bed. During night time, it can be transformed into a bed and it is very comfortable when you lay down on it. The sofa bed's size is L1850 x W1160 x H890.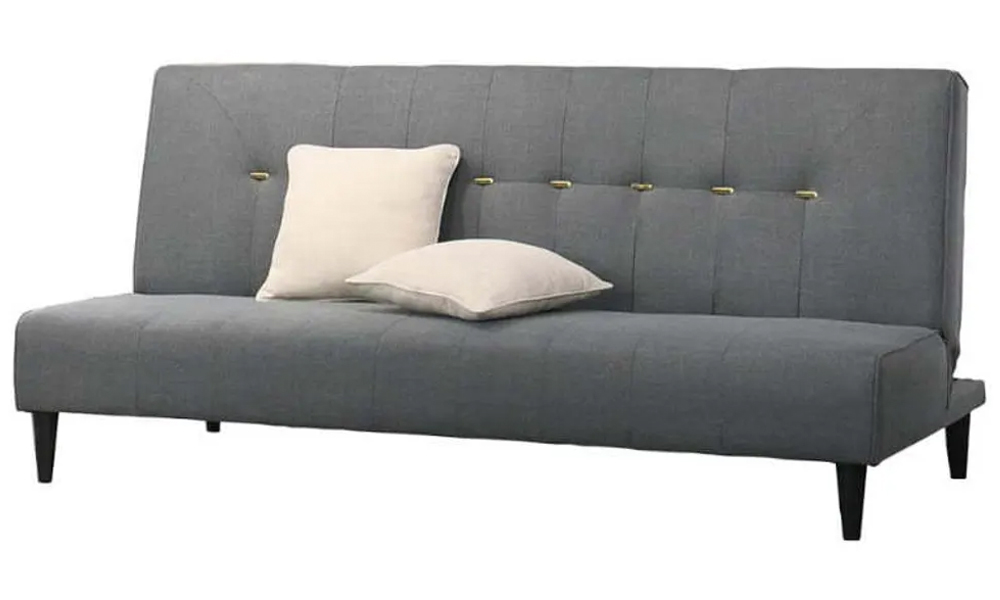 2.Cotton Linen Fabric Pillow Cushion Convertible 2.5 Seater Sofa Bed
Sofa bed is definitely the best choice for people who own a small house. This is a stylish two and a half-seater sofa bed which will suit any home design interiors and it offers a comfortable spot to sit on. It also folds flat into a comfy bed for overnight guests. This convertible sofa features a sturdy frame, thick cushioning and high-quality fabric.
3.Designer Cotton Linen Fabric Sofa Bed in Grey Colour
This sofa bed is exactly looks like a normal sofa. It designed like normal sofa with armrest at both part. It comes with sturdy frame and legs. The material feels very premium as it is made from thick cushioning and high-quality fabric which will go easy with your body shape and curve as you lay down on it when you sleep.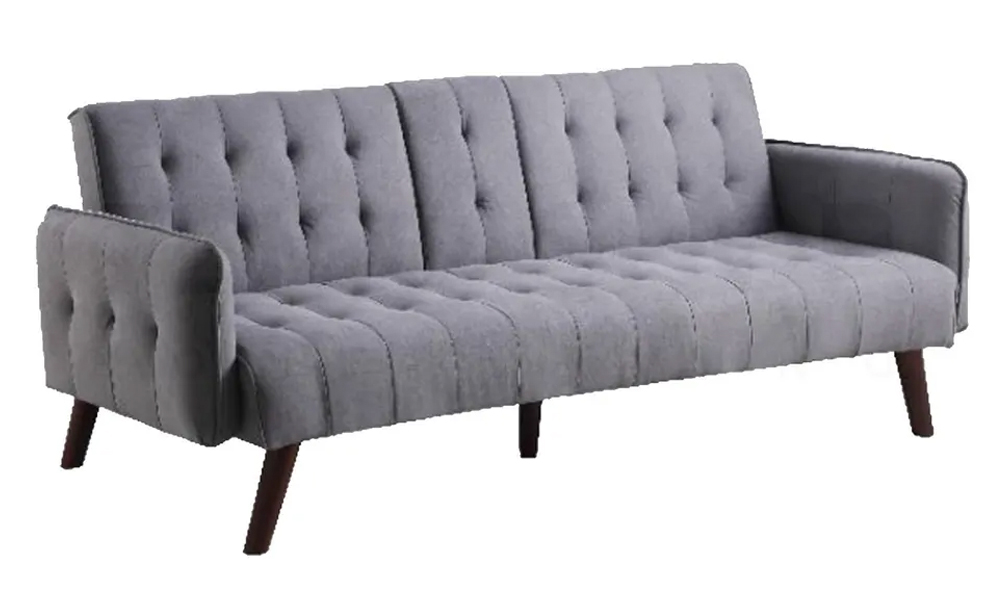 4. 3 Seater Reclinable Sofa Bed with Pillow
Yup! Just like the title mentioned above, this sofa bed comes with free 2 pillows! This sofa bed is designed in scandinavian style. A lot of cool features about this sofa bed such as it comes with armrest, back rest and adjustable stool which can be located or put in the left or right of your sofa to fit any setting. Just like the other sofa bed, it can be easily converted into a bed and it is very versatile and space saving. This sofa bed is constructed by solid wood and high quality fabric.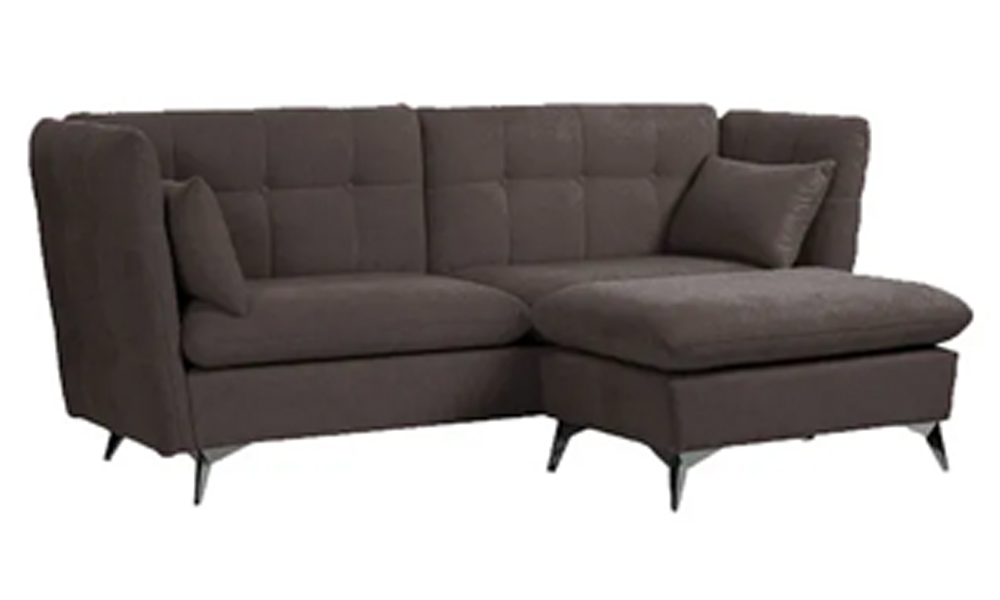 5.Scandinavian Modern Sofa Bed in Grey
Just by looking at the photo, it clearly shows that this sofa bed is very modern and simple. This sofa bed features adjustable armrest, three reclined position which is 15, 45 and 90 degree and also can be easily convert into bed. It is constructed by full solid rubberwood with metal frame and legs that make it strong and sturdy. The sofa bed dimension is L190 x W120 x H90 cm.
6.HOMEY Comfortable Sofa Bed with Charging Port
This is a perfect way to save space in your room or for your guests use to stay over. As you can see from the photo, the bottom layer part of the sofa bed can be pulled out to make it as a bed. The best part is, it comes with 2 USB ports to charge your phone and gadgets and it is very useful just incase you or your guest forgot to bring the charger.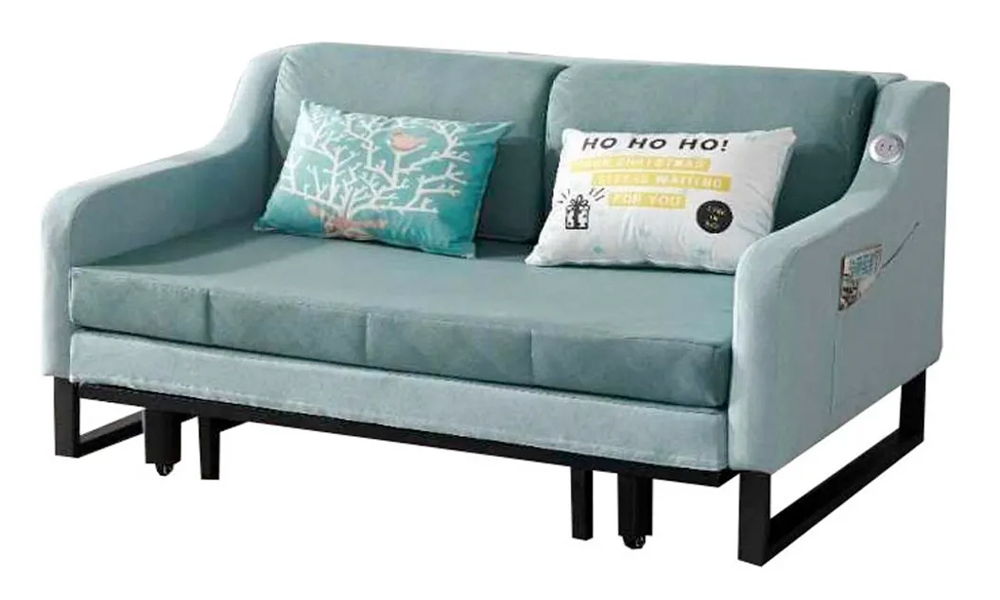 7.Simple Modern Contemporary Style 3 Seater Sofa Bed
This 2 to 3 seater sofa bed is one of the best export range and it is ready to style your living room with a touch of modern style. The design is very sleek and suitable for young people who like something simple, versatile but still look beautiful and can fit well with any interior styles. The best selling for this sofa bed is of course in grey colour. But if you wish to have this sofa bed in other colour, you can simply request that with our customer service. The sofa bed's size is L2090 x W850 x H820 mm.
We hope that our guide on the Top 10 Best Sofa Bed Brands in Malaysia 2021 will help you to buy the best sofa bed in Malaysia. Do also read our other articles too. Please do share this along with your friends if you have found this useful.
Looking for new wardrobes or other furniture for your home or interior design project? Check out this amazing furniture website! www.tekkashop.com.my

Contact us to find out more
Customer enquiries:
Phone: +601120641106
Email: admin@tekkashop.com.my
For more stories like this, join our Facebook community on Facebook
Need help with your order? chat with us here
About Author
Noramin
Noramin is a freelance content writer who specialises in commercial writing, love travel and enjoys walking on the beach.