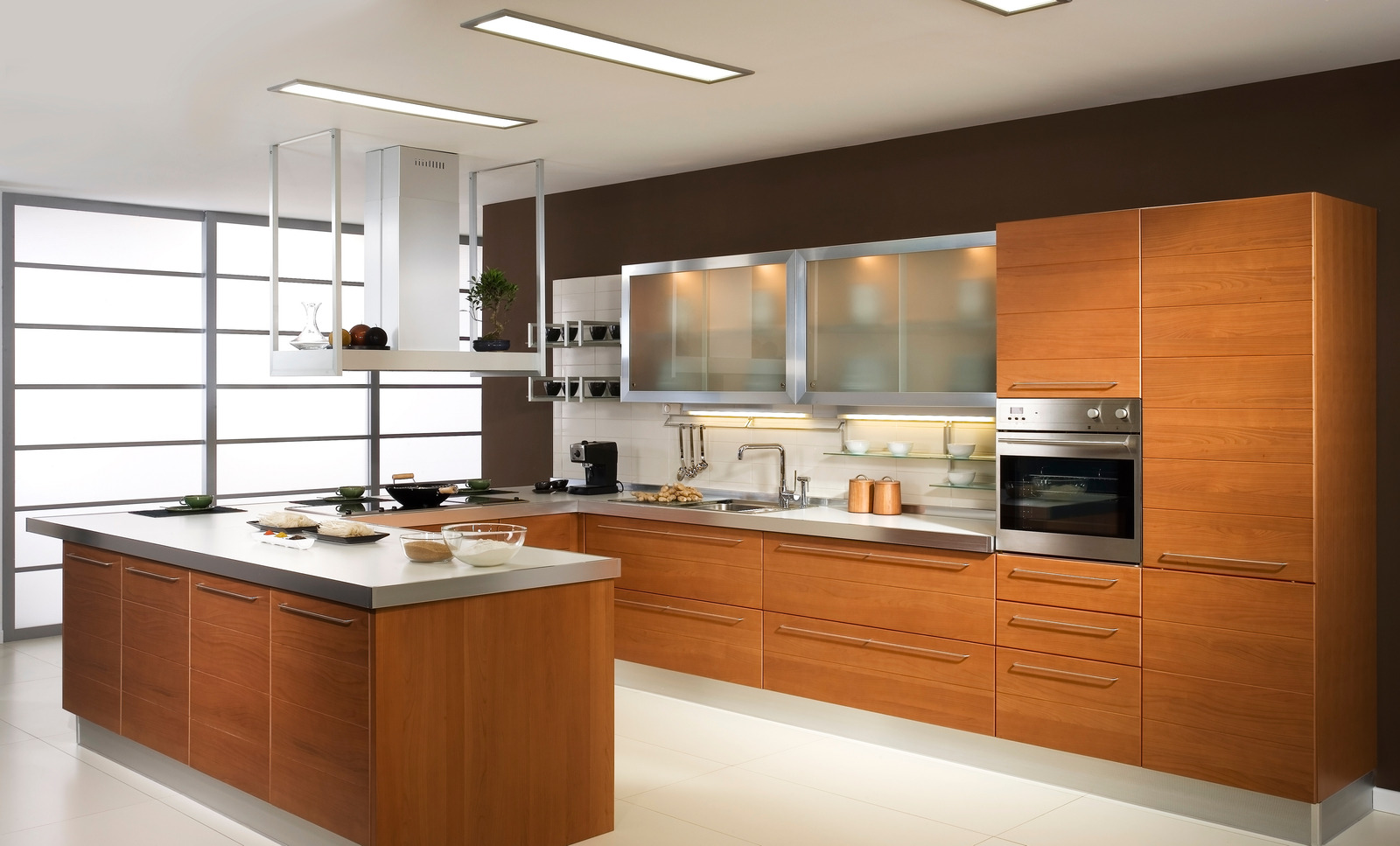 In search of the perfect and trusted kitchen cabinet can be quite a challenge. When you have certain standards in making your dream kitchen cabinet come true with quality and affordable price. We spent a few days gathering some of the best and trusted kitchen cabinets in Malaysia for you to save your time. Some of the main important factors to look into is reliability, trust and the budget of the production. Keep reading as we unveil the Top 10 Kitchen Cabinet Brands in Malaysia 2021.
1. Buenos
Buenos is one of the popular kitchen cabinet brands in Malaysia because of its lasting value, durability and aesthetics. Buenos was founded back in 2008 which experts in kitchen remodelling, kitchen interior design, installation and their designers are always ready to transform your kitchen into an amazing one. Now, they have already designed up to more than 1000 kitchen interior designs and remodelling.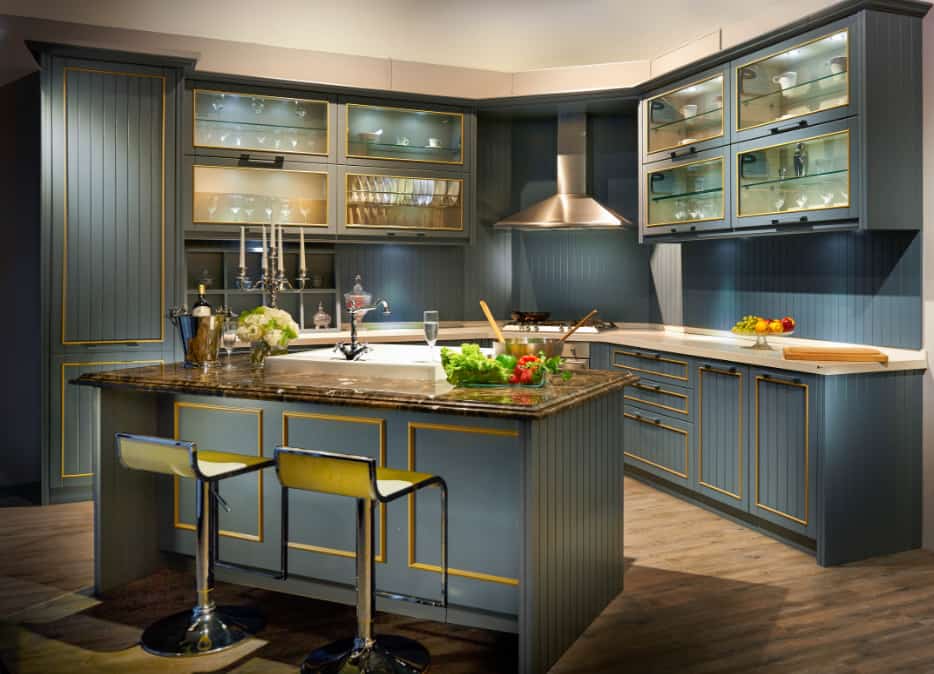 Photo credit: https://buenos.com.my/
2. In Cube Customize
In Cube Customize Sdn Bhd was founded in 1994 and they are the first customized furniture manufacturer to custom design every piece of furniture for homeowners using their unique boutique furniture theme. In cube is also known for its top quality and impressive kitchen design. In Cube offers clients a free consultation, designs, 3D visual drawing concepts and of course the installation.

Photo credit: https://www.incubecustomize.com/kitchencabinet/
3. OCHO Kitchen
Ocho Kitchen is a brand under Tekkashop Malaysia that focuses on kitchen cabinets & wardrobe design. Their design covers the full range of classic and modern series. A beautiful kitchen cabinet can transform a whole new look for your kitchen at home. At Ocho Kitchen, they offer a variety of cabinets design to fit your taste and style including modern design, traditional design, and more. Their kitchen cabinets are made of top quality materials and the manufacturing process are highly refined and precise. They guarantee you will be completely satisfied with our high quality and yet affordable products. The showroom is located at Taman Perindustrian Puchong Utama and Kota Damansara.
Photo credit: https://ochokitchen.com.my/
4. Legend Kitchen
Legend Kitchen was established in 1994 and has a lot of experience in handling and designing kitchen cabinets. Legend Kitchen is well known for providing stunning customize kitchen designs according to the client and customers' preferences. Customers will always be impressed by their kitchen designs which are made with excellent craftsmanship and top quality materials. Their kitchen design projects cover many reputable residential projects in Malaysia including Twin Palm Areca, Cheras Vista, Saujana Villa and many more.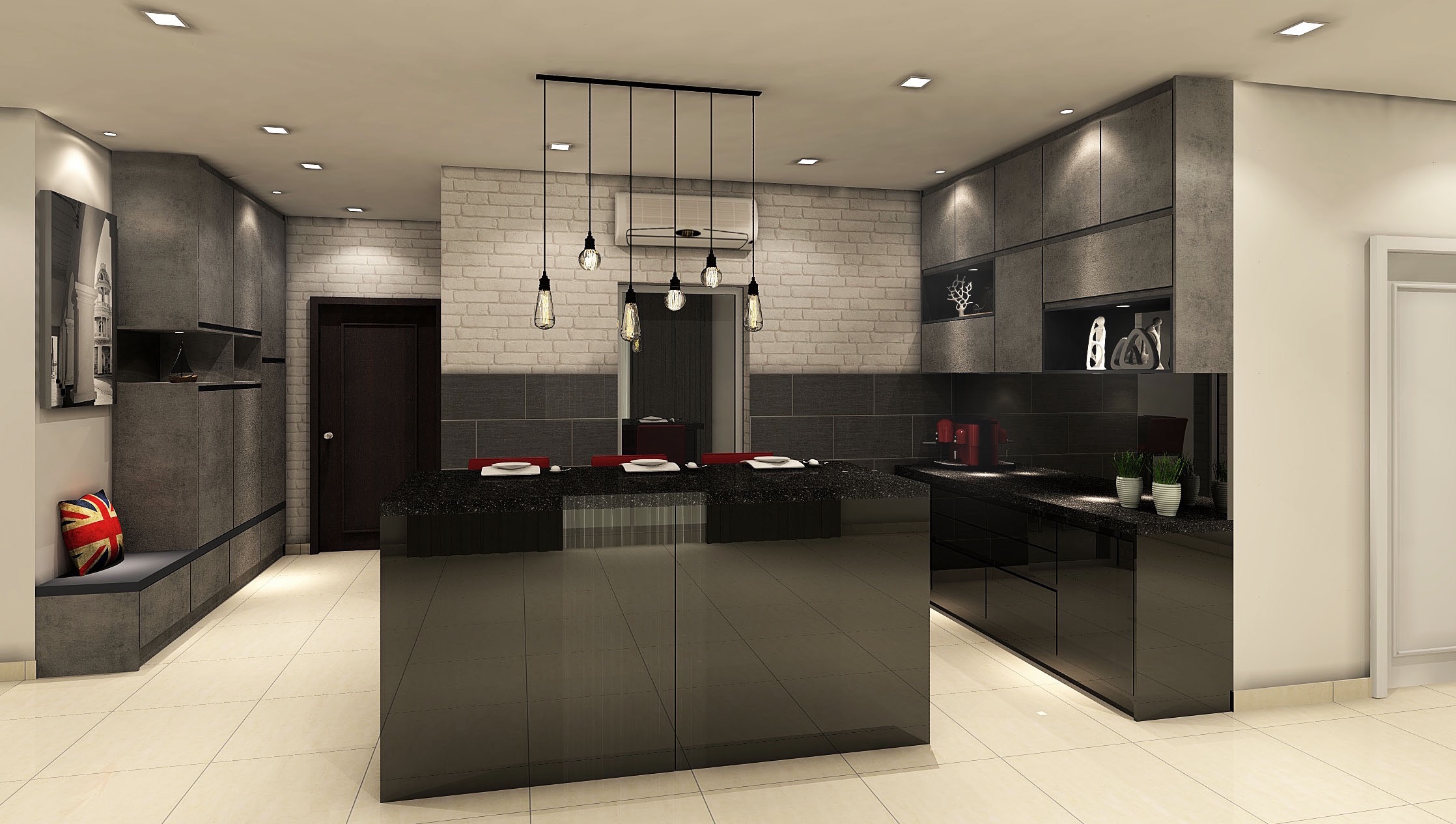 Photo credit: https://www.legendkitchen.com/
5.Rowenda Kitchen
One of the best designs from Rowenda Kitchen is definitely with a touch of European style that will transform the look of your kitchen into a timeless classic design that will amaze your family, mother even your friends and guest! Rowenda Kitchen was founded in 1984, a multi-award-winning kitchen interior design company. They provide signature kitchen cabinet designer, kitchen cabinetry, accessories and appliances for your home. Their designs also come with an urban contemporary, vibrant modern or timeless classic.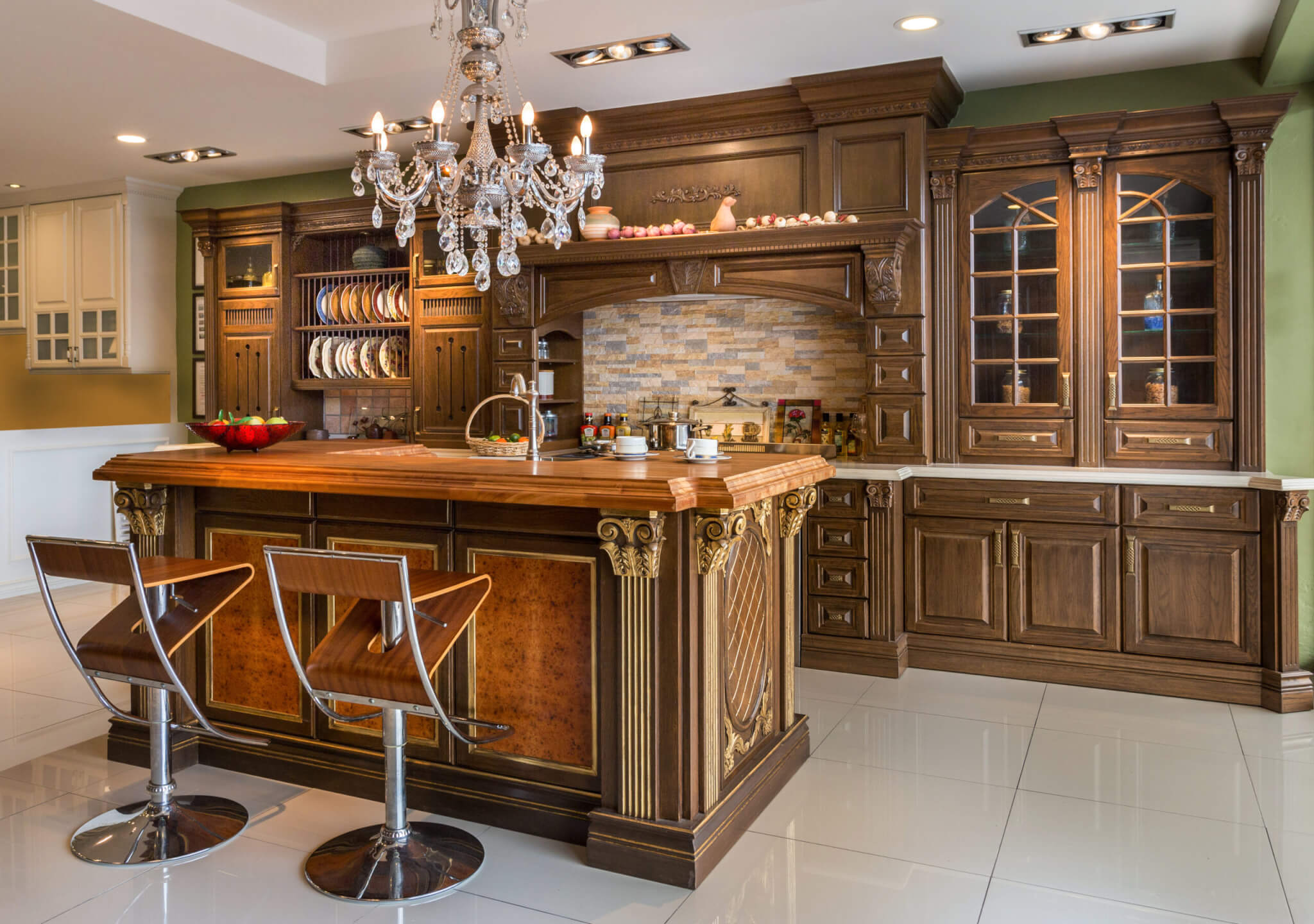 Photo credit: https://rowendakitchen.com.my/
6. LORA Kitchen
Founded by a team of experienced designers in 2006. LORA Kitchen is one of the leading kitchen cabinet experts. Their core vision is to provide the most suitable and elegant design to fit your design preferences. You can always have them custom-made to suit your needs and your lifestyle. This is why LORA Kitchen is able to help fulfil your dream. Combine strength with well-known partners of Grohe, Blum, Ceaserstone, Okite, Grass, Rubine and H'a'fele.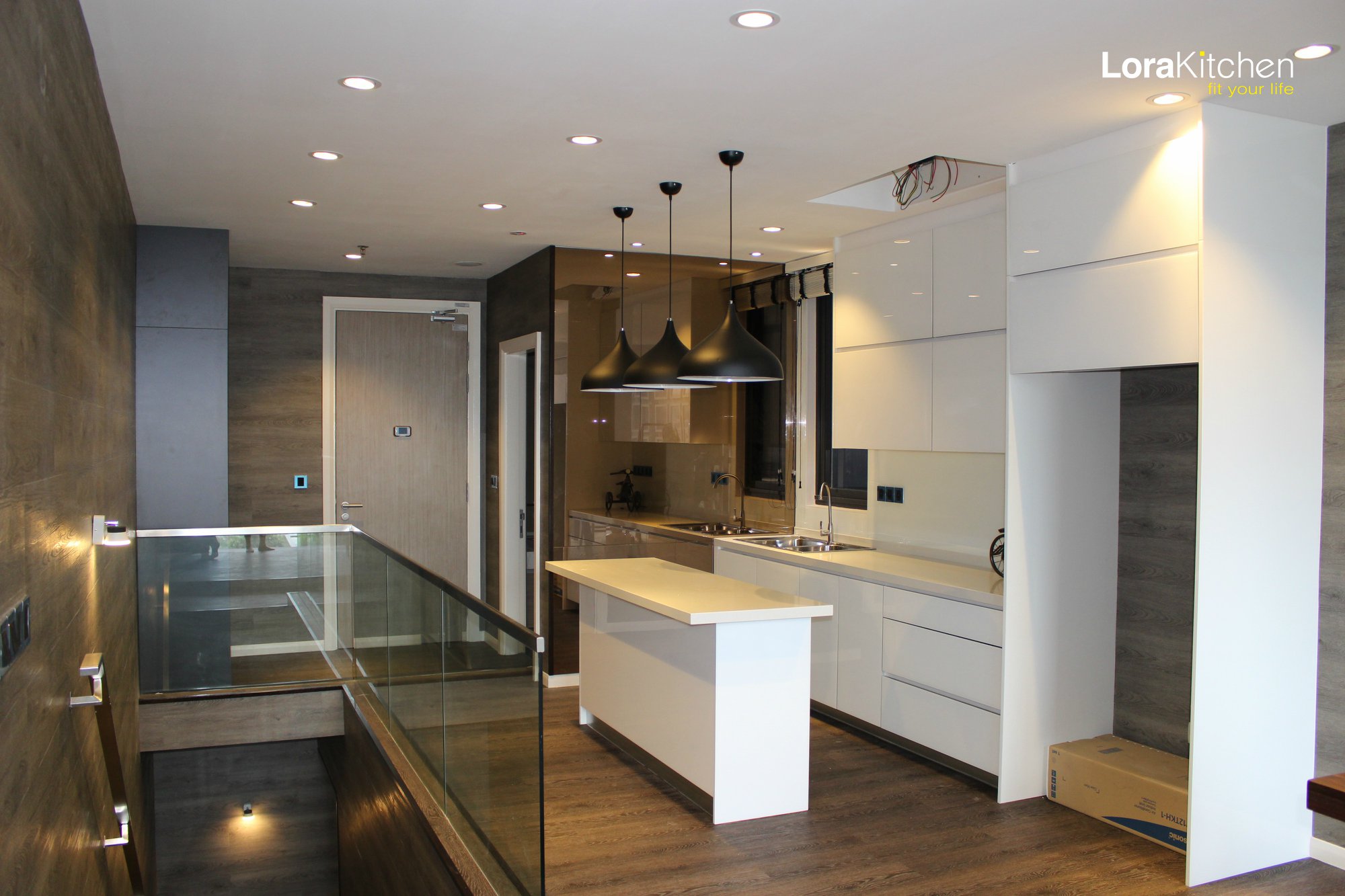 Photo credit: https://www.lorakitchen.com.my/
7. ALPHA Kitchen
Alpha Kitchen has been in the kitchen cabinet industry for more than 20 years since the year of 1994. They have expanded to interior design service and customize carpentry furniture with full cabinetry and design for residential, commercial and show houses. With Alpha Kitchen, you can fully realise your dream kitchen, as their factories have the complete pieces of equipment to handle various materials, including natural stones.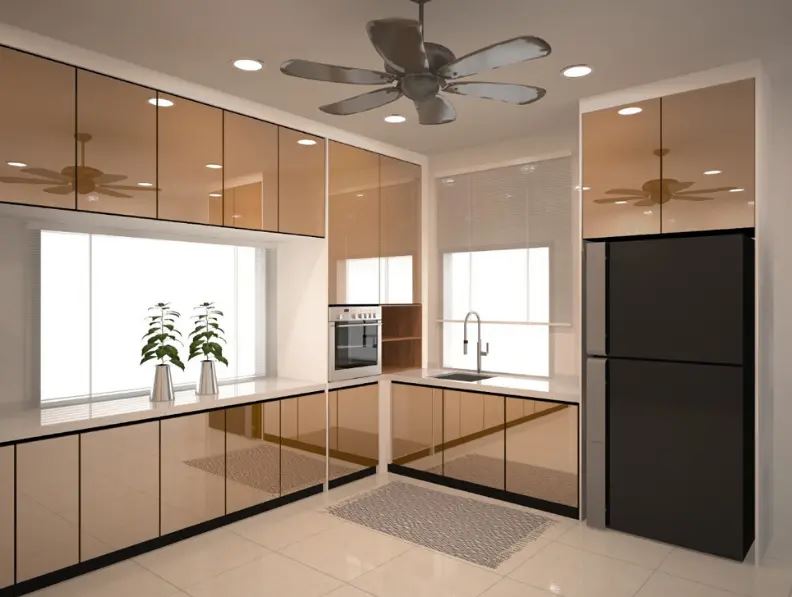 Photo credit : https://www.alphakitchen.com.my/
8. Signature Kitchen
Signature Kitchen has gained the trust of many clients through the quality, style and functionality of its designs since the year of 1994. They constantly provide new designs and keep up to date with the current trends for kitchen cabinets and focus more on simplicity, modern elegant and minimalist kitchen concepts.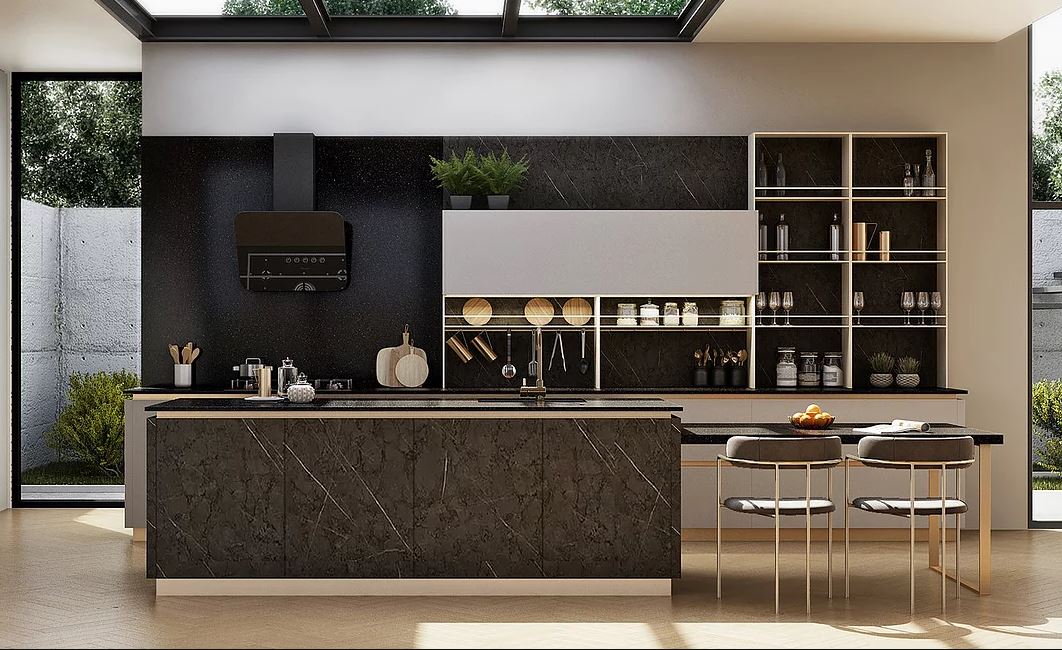 Photo credit : https://www.signaturekitchen.com.my/
9. Carpenter Lane
Looking for a local carpenter that could make your kitchen cabinet come true? Carpenter Lane only uses solid wood as their main material which is at least 2 times stronger than laminated wood. With more than 20 years of experience expertise in custom wood designing, they have served more than 2260 happy customers with their workmanship. They are very attentive to their customer needs when it comes to designing and practicality.

10. Chan Kitchen Furniture
Chan Kitchen is one of the well-known furniture manufacturers in the industry and has been standing strong for more than 20 years in business. Chan Kitchen Furniture approach focuses on the customers' needs, with their in-house kitchen cabinet specialists and designers that will transform your dream kitchen.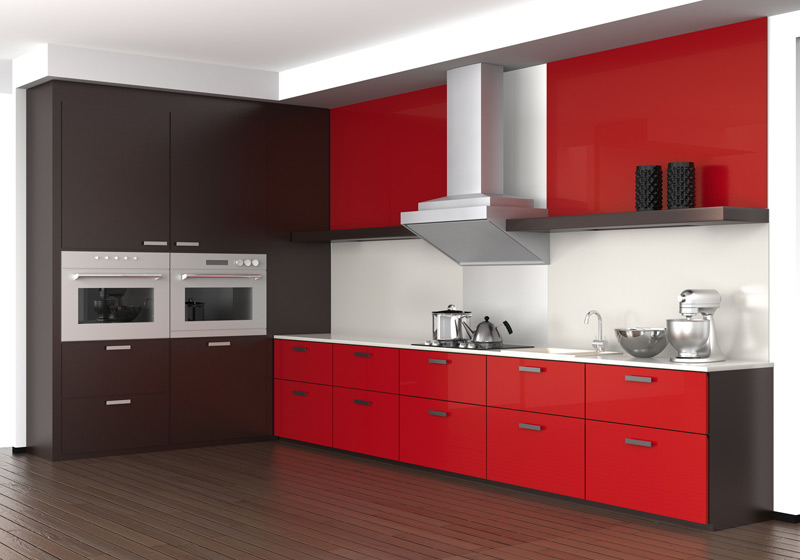 Photo credit: http://kentkitchen.com.my/
Looking for new wardrobes or other furniture for your home or interior design project? Check out this amazing furniture website! www.tekkashop.com.my



Contact us to find out more
Customer enquiries:
Phone: +601120641106
Email: admin@tekkashop.com.my
For more stories like this, join our Facebook community on Facebook
Need help with your order? chat with us here
About Author
Noramin
Noramin is a freelance content writer who specialises in commercial writing, love travel and enjoys walking on the beach.