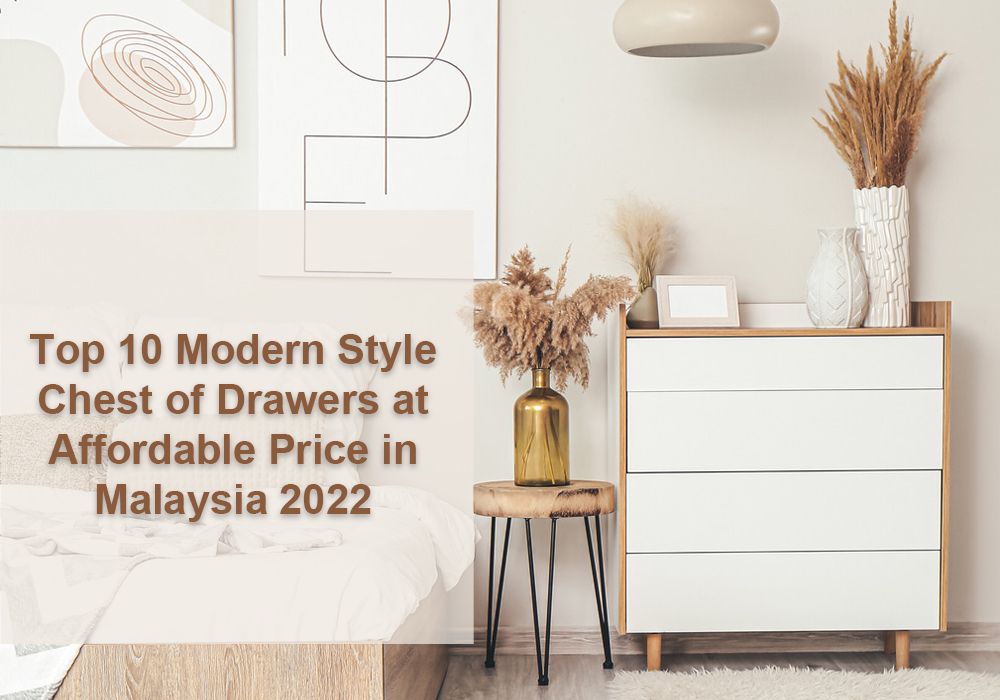 Traditionally, the main function of a chest drawer is to keep undergarments, socks, and even inner clothes. In this modern era, many have opted to chest drawers to keep their shirts, accessories, and other personal belongings. Some also used it as a dressing table to put their makeup and skin cares. Compared to a normal wardrobe, a chest drawer is more flexible to fit in a smaller space or smaller bedroom. Hence, chest drawer has become one of the basic furniture ones should have in their bedroom.
So, for those who are still searching for where to find and purchase an affordable modern style chest drawer in Malaysia, do check out this article!
Tekkashop is known as the supplier of home furniture and office furniture since 2015. With their good expertise in this field, this company offers various designs of home office desks in their collection of office furniture. Holding to its philosophy in providing high-quality products at a reasonable price for the customers. So, every product is designed accordingly to suit the taste, needs and interests of their customers. The chest drawer produced in Tekkashop undoubtedly has the best quality as the company always ensures the longer lifespan of their goods. Hence, Tekkashop is listed as one of the best places to buy chest drawers.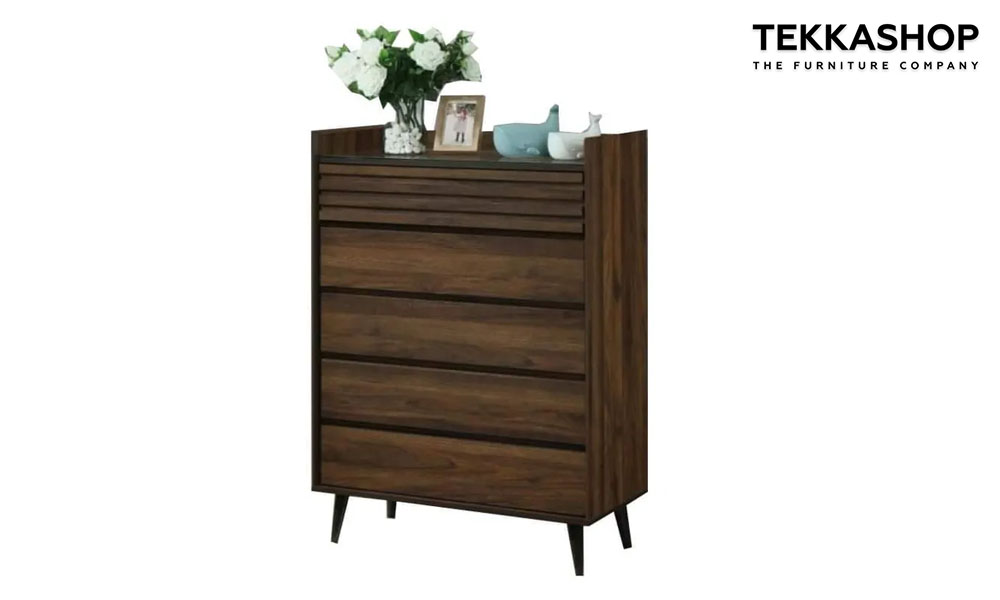 (Source: Tekkashop)
This particular chest drawer features five levels of pull out drawer making it one of the best storage for space-saving. Made of high-quality melamine wood to ensure its durability.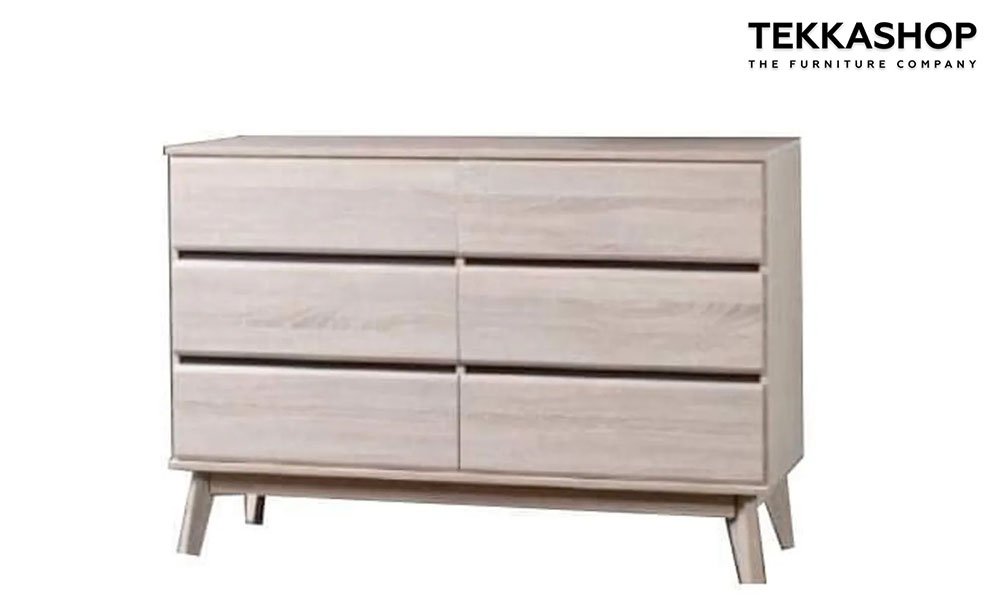 (Source: Tekkashop)
This particular chest drawer is designed to cater to various needs, tastes, and preferences of the customers. With its modern and simple style surely can attract anyone who looks at it. The material of this furniture is made of melamine wood which makes it easier for the owner to take care of it.
So, if you are fond of their minimalist and modern style chest drawer, check out the website or visit our physical store located in Kota Damansara.
Address: Lot 1-03, I-Residence, Persiaran Surian Seksyen 4,
Kota Damansara, 47810 Petaling Jaya, Selangor
Operating hours: Mon-Fri, 10 am – 10 pm
Contact numbers: 03-78903019/ 6011-27058270
Ruma offers home furnishings that represent the urban, modern, and cosmopolitan styles that cater to various preferences. Ruma sources and handpicks the trendiest home furnishing items, then tweak and resize them to fit the needs of a modern home. Among the main purposes of this brand is to inspire their pieces of furniture to enhance the beauty of your home. Important to highlight that every product is made and designed to cater to various needs, purposes and tastes.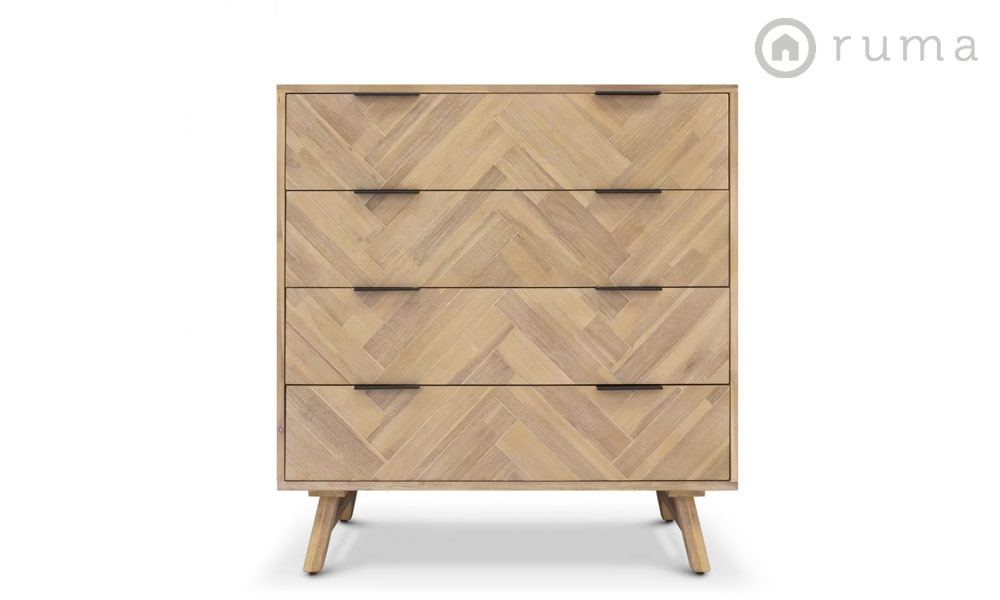 (Source: Ruma Home)
The Brixton Chest is suitable for people who are looking for a simple and modern piece for their home. It is made from high-quality solid Acacia wood which showcases the beauty of the minimalist design. The chest drawer comes with four drawers to ensure that you'll never run out of storage space.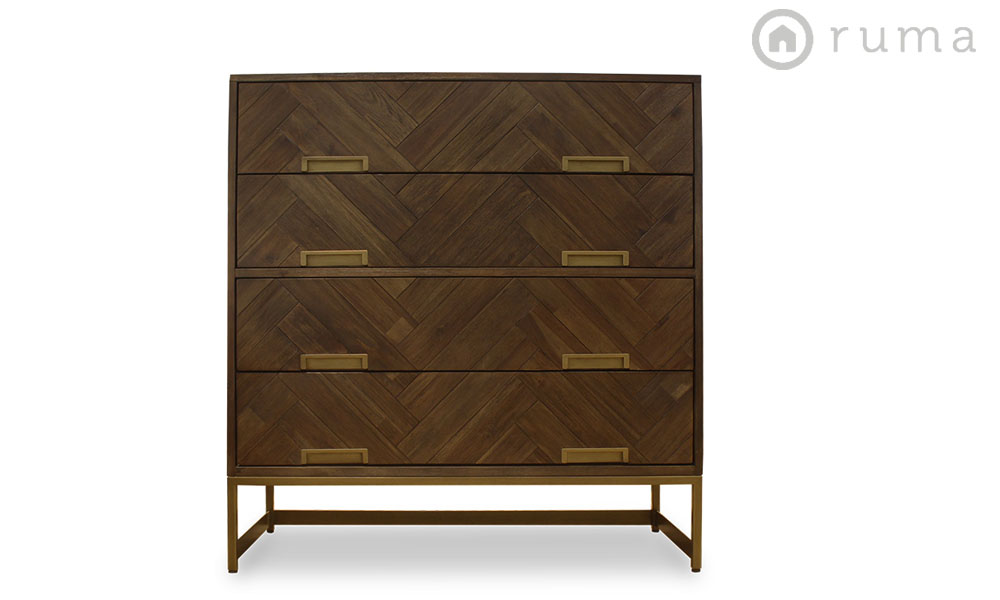 (Source: Ruma Home)
Up to its name, this particular chest drawer comes with four drawers for your storage.
It is made of perfection from solid Acacia wood, the weathered whiskey-brown piece features a parquet design, brass handles, and metal legs. The deep drawers create spacious storage to put your extra belongings or clothes.
So, if you are interested to buy a chest of drawer from Ruma Home, do check out their website or visit their physical store nearest to your home.
Address: Ruma Warehouse (HQ)
Lot 1082, Jalan Bangi Lama,
43500, Semenyih, Selangor
Operating hours: Mon-Sat: 2.00pm-5.00pm
Contact numbers: 018-9854811 (MesaMall Store)
018-3514811 (Atria Store)

Casa Bella was first founded in 2012 and has since become one of the main suppliers for eco-friendly designed home and garden furniture. This brand is very committed to developing sustainable business practices and furniture without compromising the welfare of future generations. The material of timber is made from sustainable teak preserves and not rain forests and the synthetic wicker is 100% recyclable in order to commit to quality furniture that respects our precious environment.
Their chest drawer collection comes in various designs, wood colours, and sizes. Suitable for different room sizes and patterns.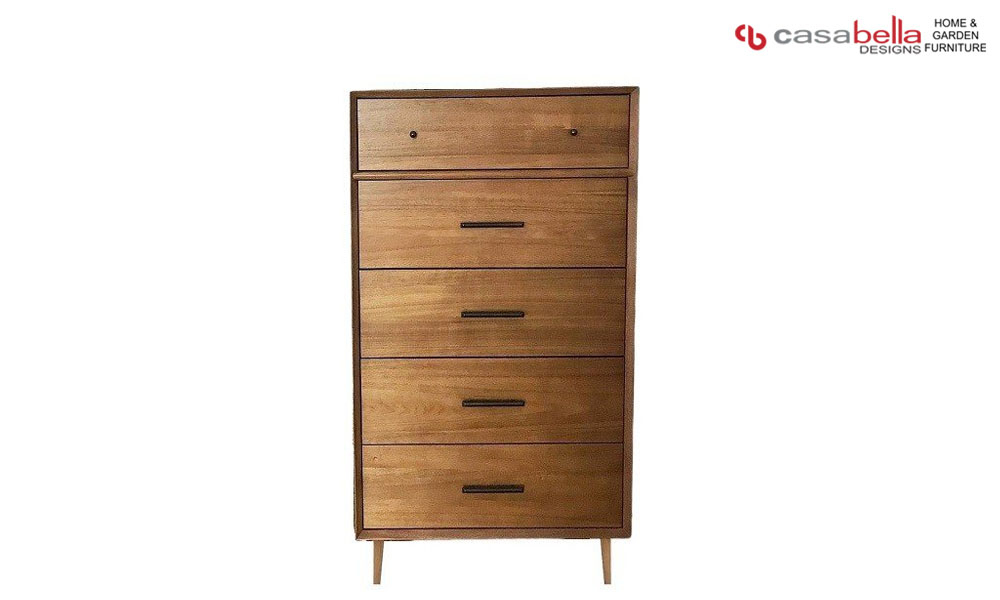 (Source: Casa Bella)
Up to its name, Teak Highboy Chest Drawer is made of high-quality teak wood ensures the durability of the furniture. Its warm and natural wood colour is capable to enhance the overall look of the bedroom. Designed with five spacious pull out drawers to maximize the function of storage.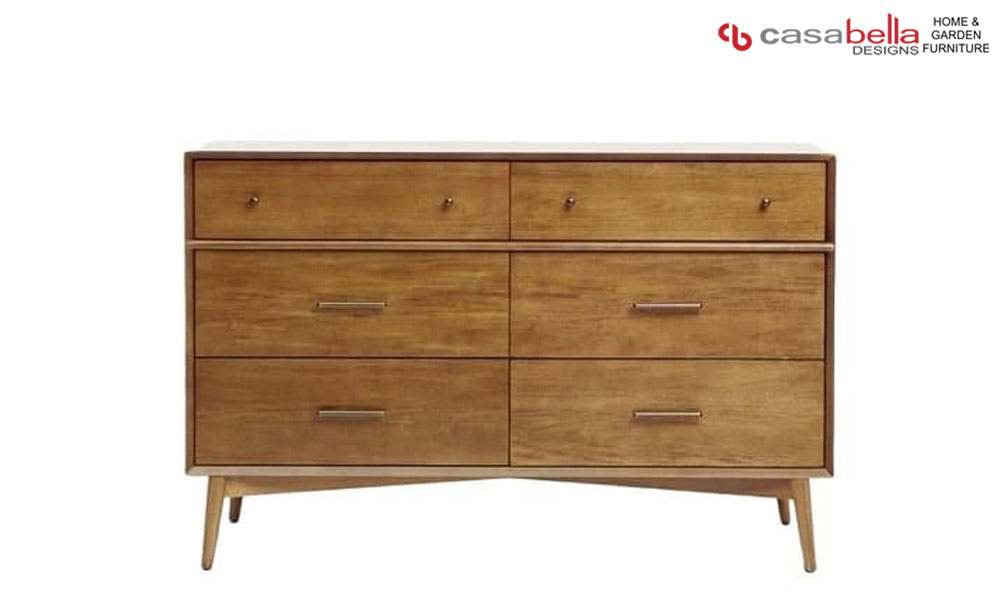 (Source: Casa Bella)
Teak Signature Chest Drawer in natural wood colour is effortlessly beautiful that can liven up your room. Designed to cater to various functions, preferences, and tastes of its users. It is produced to become multi-function furniture; you may also use it as a dressing table.
So, if you are fond of their collection, can check out their website.
Address: 2-9 Ground Floor Space U8
No 6, Persiaran Pasak Bumi,
Bukit Jelutong, 40150 Shah Alam.
Contact numbers: 03-5037 1754/ 03 5037 1753

Furniture Direct is a home and office furniture company that aims to provide the highest quality product at a reasonable price. This brand believes that every customer deserves to buy the best quality furniture for their home and office. Hence, their collection of chest drawers is made of durable materials like high-quality particle board, lamination, melamine and oak.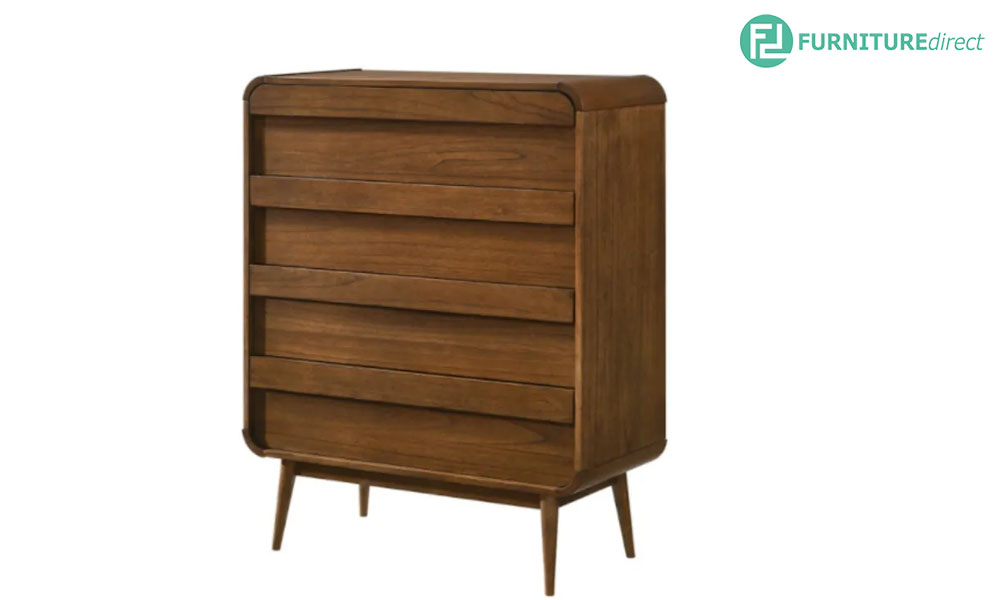 (Source: Furniture Direct)
This particular chest of drawers is easily assembled by customers. Its modern style and natural wood colour can enhance your whole bedroom environment. Comes with four drawers for your storage and with a sleek handle designed for better grip and smooth touch. Made from high-quality MDF and solid rubberwood for the longer lifespan of the product.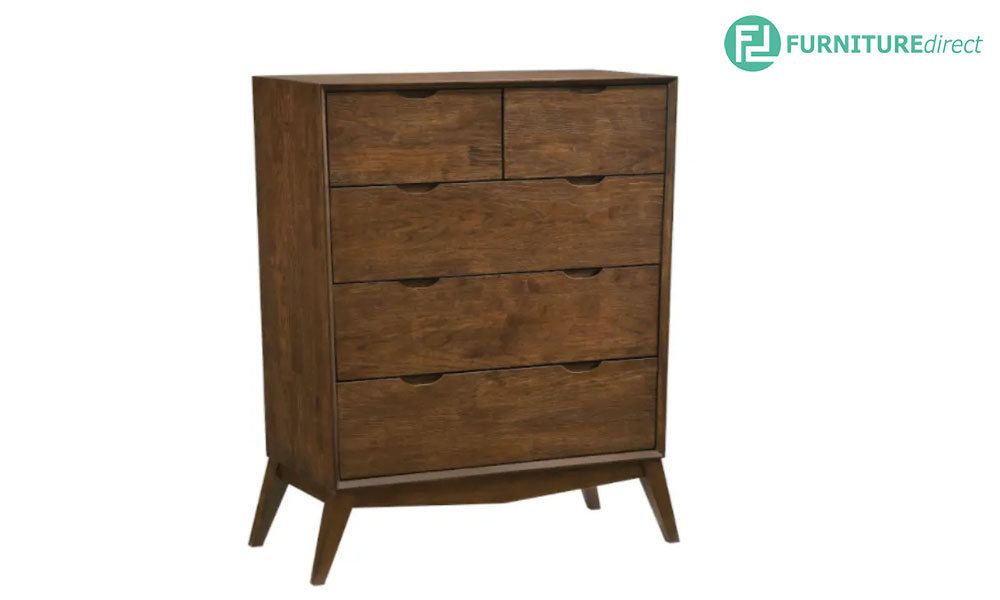 (Source: Furniture Direct)
This particular drawer comes with five deep drawers to maximize the function to store your clothes, accessories, or any personal belongings. Made from high-quality solid rubberwood to ensure its durability. The design of this chest of drawers is suitable to fit any concept, theme, or style of a room.
So, if you are fascinated by the simplistic and modern style chest of drawers offered by this brand, do check out their website or visit their physical store located in Shah Alam, Selangor.
Address: Lot 852E, Jalan Khalifah Zakaria 2
Kg Baru Sungai Buloh,40160 Shah Alam, Selangor.
Operating Hours: Mon – Fri: 9.00 am – 6.00 pm
Saturday : 9.00AM – 1.00PM
Contact number: 03 6151 6336

Ikea is a well-established furniture company that produces a wide range of home furniture and home appliances. Founded in 1943 and has become one of the biggest furniture companies around the globe. Well known for its trendy, modern and minimal designs and concepts for every product which are capable of catering for the preference of different age groups and gender.
Their collection of chests of drawers has various designs, concepts, colours and price ranges. Products produced by Ikea always come in handy, are easy to use and requires minimal maintenance hence, it is very user friendly.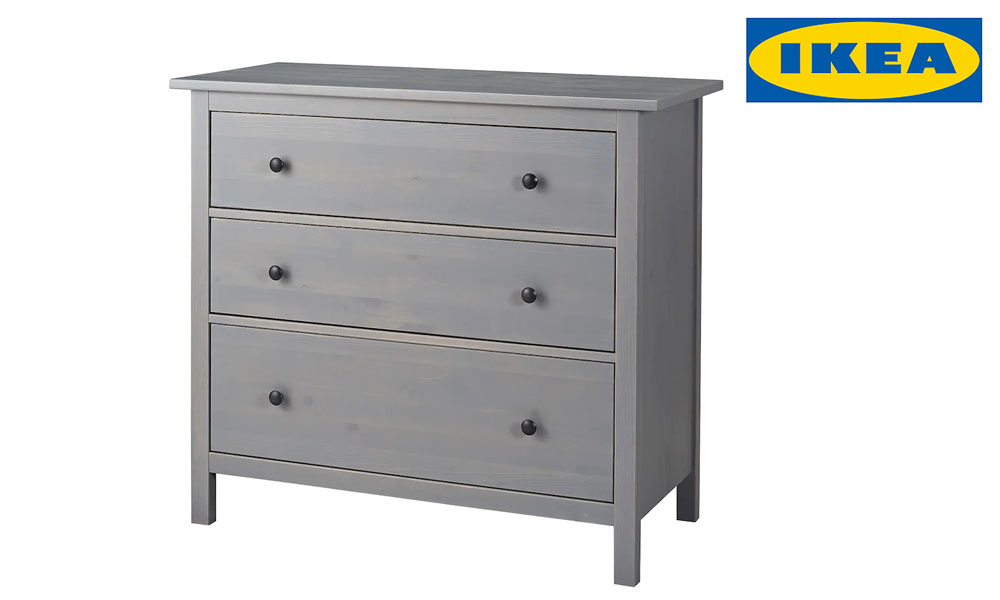 (Source: Ikea)
One of the best-selling chests of drawers offered by Ikea is named Hemnes. Made from high-quality solid wood and come with three options for colours – grey, black, and white. With its natural colour, suitable to fit in with any concept of a room be it modern or classic. Comes with a safety purpose function that you can attach the chest drawer to the wall.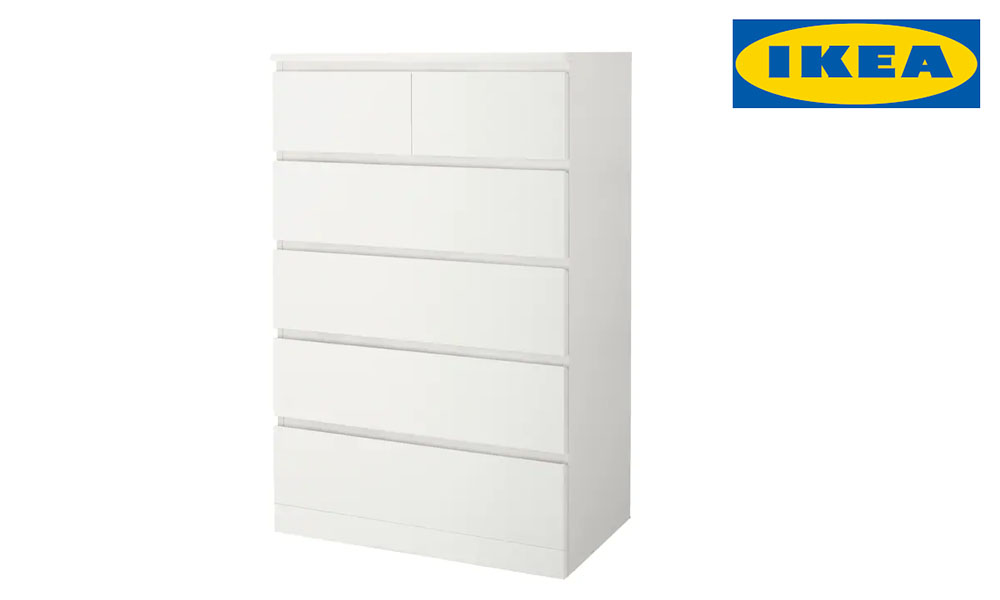 (Source: Ikea)
Malm also is one of the popular chests of drawers produced by Ikea. Comes in four different colour options – black, dark brown, light brown, and white. It has six pull out drawers that can maximize your storage and is capable to save space especially if you have a limited size of the room. Made from real wood veneer making the chest of the drawer looks sleek and clean surface.
Hence, if you are interested in purchasing a chest drawer from Ikea, you can check out their website or visit their physical store.
Address: IKEA Damansara @ IPC Shopping Centre
No. 2 Jalan PJU 7/2,
Mutiara Damansara,
47800 Petaling Jaya, Selangor.
Operating hours: Mon - Sun, 10 am - 10 pm
Contact number: 03 7952 7575

I hope that you read this article 'Top 10 Modern Style Chest Drawers at Affordable Price in Malaysia 2022' can help you in making the decision on where to purchase the most suitable chest of drawers for your bedroom and give you some ideas to improvise the function of your room.
Looking for new wardrobes or other furniture for your home or interior design project? Check out this amazing furniture website! www.tekkashop.com.my



Contact us to find out more
Customer enquiries:
Phone: +601120641106
Email: admin@tekkashop.com.my
For more stories like this, join our Facebook community on Facebook
Need help with your order? chat with us here
About Author
Fatiha
Fatiha is a freelance content writer who specialises in commercial writing, love travel and enjoys walking on the beach.