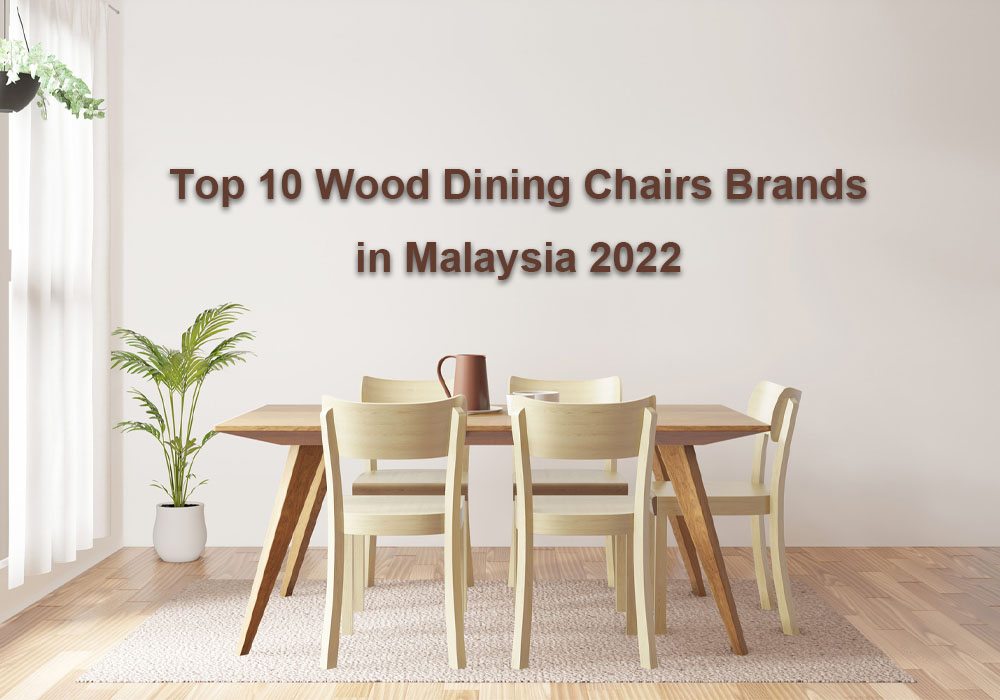 The dining table is one of the essential furniture ones should have in their house. Aside from an eating table, it serves multiple functions including a gathering space, meeting space, and even a social spot. For that, we spend a lot of time sitting in the dining chairs. Hence, it is important to spend extra bucks on dining chairs to ensure the comfortability of the guests and even the house owners. Most importantly, choosing the correct type of dining chairs is also crucial. This is to ensure the long life span of the furniture. One of the best material types of dining chairs is wood. As it is easier to wipe the food or drink spills.
So, if you are amongst the people who are still searching for the best place to purchase wood dining chairs, do check out this article to find out more about it!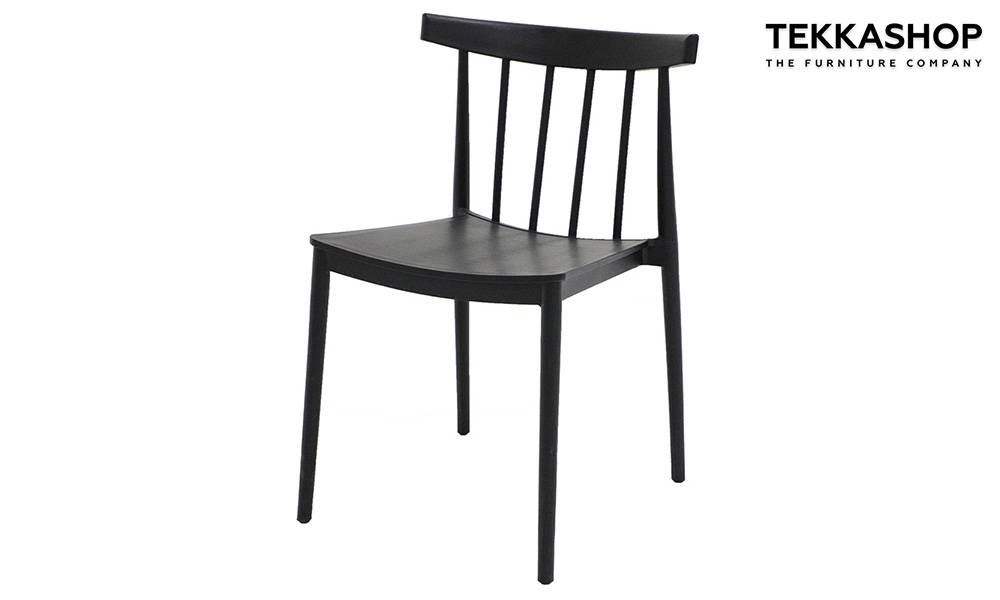 (Source: Tekkashop)
Tekkashop is known as the supplier of home furniture and office furniture since 2015. With their good expertise in this field, this company offers various designs of console tables in their collection of home furniture. Holding to its philosophy in providing high-quality products at a reasonable price for the customers. So, every product is designed accordingly to suit the taste, needs, and interests of their customers. The dining chairs produced in Tekkashop undoubtedly have the best quality as the company always ensures the longer lifespan of their goods.
Their products and furniture come in various designs capable to fit in various concepts and being able to serve their main function. Made from the best type of wood to ensure its durability and strength. Hence, Tekkashop is listed as one of the best places to buy rustic-style console tables.
Address: Lot 1-03, I-Residence, Persiaran Surian Seksyen 4,
Kota Damansara, 47810 Petaling Jaya, Selangor
Operating hours: Mon-Fri, 10 am – 10 pm
Contact numbers: 03-78903019/ 6011-27058270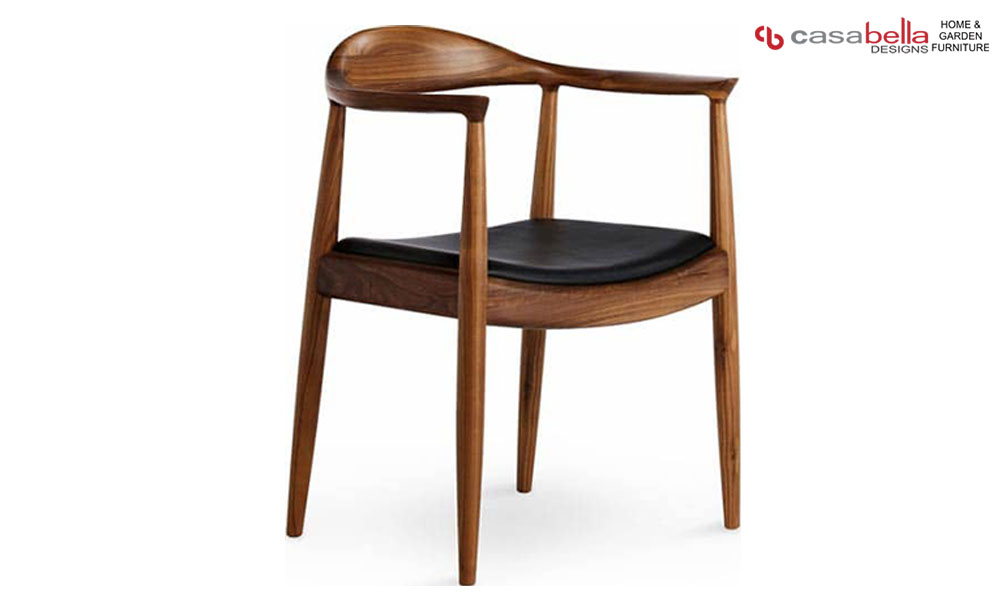 (Source: Casa Bella)
Casa Bella was first founded in 2012 and has since become one of the main suppliers for eco-friendly designed home and garden furniture. This brand is very committed to developing sustainable business practices and furniture without compromising the welfare of future generations. The material of timber is made from sustainable teak preserves and not rain forests and the synthetic wicker is 100% recyclable in order to commit to quality furniture that respects our precious environment.
Their wood dining chairs collection comes in various designs, wood colors, and sizes. Suitable for different room sizes and patterns. So, if you are found in their collection, can check out their website.
Address: 2-9 Ground Floor Space U8
No 6, Persiaran Pasak Bumi,
Bukit Jelutong, 40150 Shah Alam.
Contact numbers: 03-5037 1754/ 03 5037 1753

(Source: Tabula Rasa)
Tabula Rasa is based in Malaysia where its main focus is on online furniture stores. Every product is well designed to complement the modern living of urban people at a very reasonable price. The material is carefully picked and always ensures the highest standard to be delivered to their customers.
They have a wide range of wood dining chairs in their furniture collection. So, if you are planning to visit their physical showroom in Bangsar, KL, please make an appointment beforehand.
Address: 113 Jalan Telawi, 59100 Bangsar Baru, Kuala Lumpur, Malaysia
Operating hours: Mon-Saturday, 10 am – 6 pm
Sun & Public Holiday, 10 am – 4 pm
Contact numbers: 016-2309759/ 012-2809759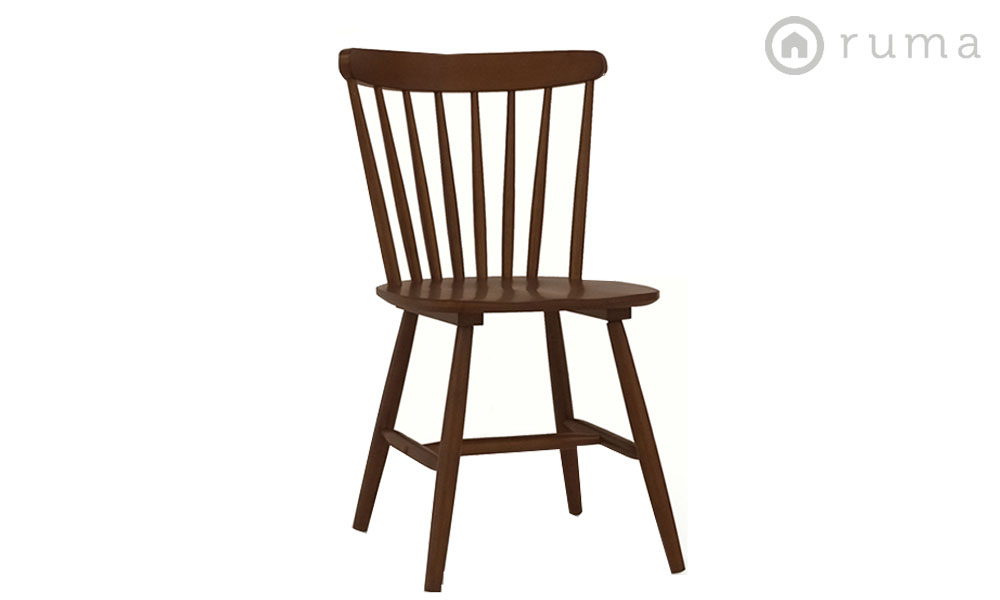 (Source: Ruma)
Ruma offers home furnishings that represent the urban, modern, and cosmopolitan styles that cater to various preferences. Ruma also sources and handpicks the trendiest home furnishing items, then tweak and resize them to fit the needs of a modern home. Referring to the image above, the Brenna Sienna Brown Spindle Chair is one of the best collections that combine modern and classic themes with its simple wood design and weather-worn appearance. It features stunning dark brown color wood and with the main body of the furniture pieces being made from beautiful solid rubberwood. Suitable for families with little children.
Address: Ruma Warehouse (HQ)
Lot 1082, Jalan Bangi Lama,
43500, Semenyih, Selangor
Operating hours: Mon-Sat: 2.00pm-5.00pm
Contact numbers: 018-9854811 (MesaMall Store)
018-3514811 (Atria Store)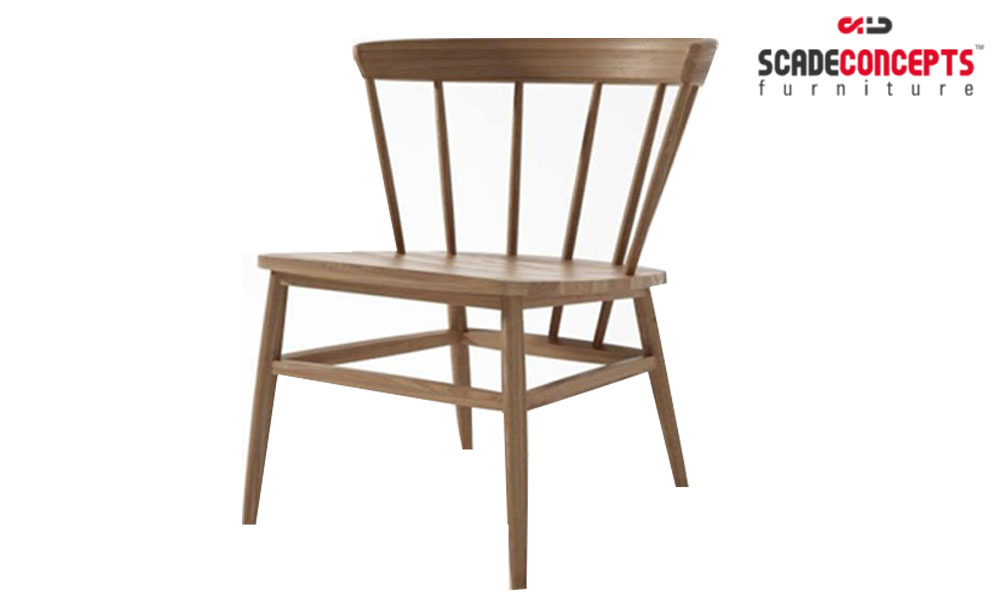 (Source: Scade Concepts)
Scade Concepts offers furniture for homes be it indoor or outdoor. Known for their special method of producing furniture such as all-weather wicker to ensure its durability for outdoor and indoor furniture. Scade Concepts provides a wide range of dining chairs made from wood – from modern to classic. Hence, those who are searching for furniture that has strong, durable material and modern design, can check out their website or visit their physical store located in Kota Damansara, KL.
Address: No. 13, Jalan Teknologi 3/3A
Taman Sains Surian Industrial,
Park Selangor, PJU 5 Kota Damansara
47810 PJ. Petaling Jaya & KL, Kuala Lumpur, Malaysia
Contact number: +603-6156 8044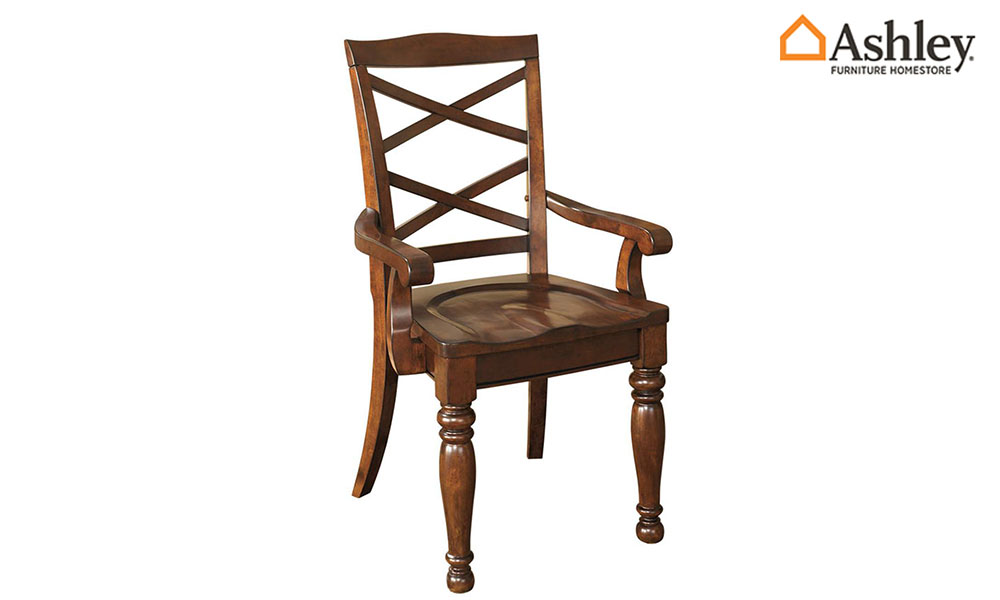 (Source: Ashley)
Ashley Furniture Homestore was established in 2014 in Malaysia and has approximately more than 1000 stores around the world. This company believes that every piece of home piece of furniture should complement the architectural space and not compete with it.
Their collection of wood dining chairs has various designs and concepts. Every product is picked from the best type of wood such as mango wood and engineered wood. Hence, if you are interested to purchase dining chairs from Ashley, can visit their website or go to one of their physical stores located in Ara Damansara.
Address: Lot F-038 & F-39, First Floor, Citta Mall,
No.1,Jalan PJU 1A/48, PJU 1A, Ara Damansara
Petaling Jaya, Selangor 47301
Operating hours: Mon – Sun, 10:00 am – 10:00 pm
Contact number: 03-78319937

(Source: Teakvogue)
Teakvogue was established in 2015 and is well-known as a boutique company. Every product produced by Takvouge is well-thought by professional designers to serve the functions of furniture. Their in-house manufacturing is located in Jepara, Indonesia where it is claimed to have the best woven and wood furniture craftsmen.
Address: 9-1, block A, Jalan Nova k u/5 k,
Seksyen, Subang Bestari,
40150 Shah Alam, Selangor, Malaysia
Operating Hours: Mon – Sun, 9:00 am – 6:30 pm
Contact number: +60 3-7831 2033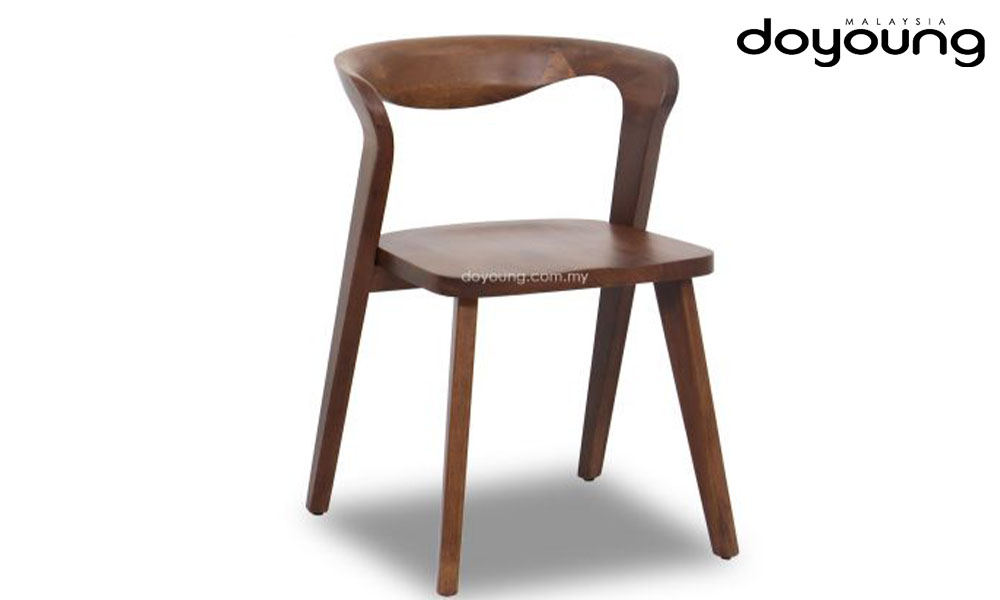 (Source: Doyoung)
Abide by their philosophy of 'Transforming Houses into Beautiful Homes', Doyoung offers in-trend and modern home furniture that can satisfy the customers. They have a wide range of dining chairs made with various materials including wood.
So, for those who are interested to buy, customers are able to purchase and survey furniture and appliances through the website or visit their physical store located in Shah Alam.
Address: 10, Jalan Elektron U16/E, Seksyen U16,
Denai Alam, 40160 Shah Alam, Selangor, Malaysia.
Contact numbers: 6016-521 1324/ 6011-1327 3788/ 6011-2870 3021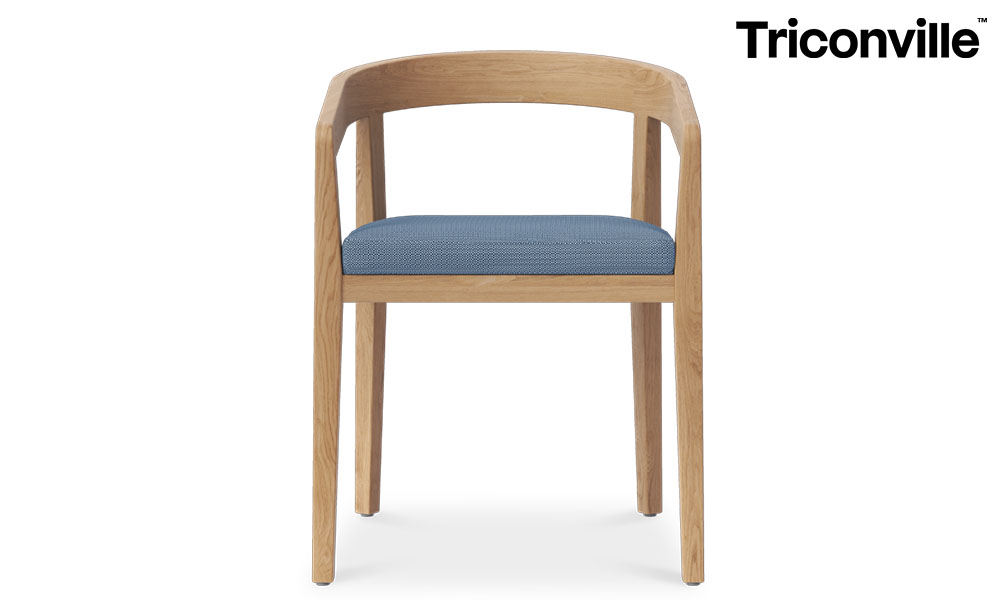 (Source: Triconville)
Triconville was first founded in Malaysia in 2014 with its main goal of making outdoor modern furniture more accessible. Triconville has been one of the biggest furniture manufacturers in Malaysia in which they provide a wide range of furniture for homes, resorts, and hotels. Triconville ensures that every product is designed and made with 100 percent effort to create the best quality product at a reasonable price.
Address: 30, Jalan Pemberita U1/49,
Kawasan Perindustrian Temasya,
40150 Shah Alam, Selangor
Operating Hours: (Mon-Sun) 10:00 am - 7:00 PM
Contact numbers: +60 3556 98609/ +60 1111 36 3225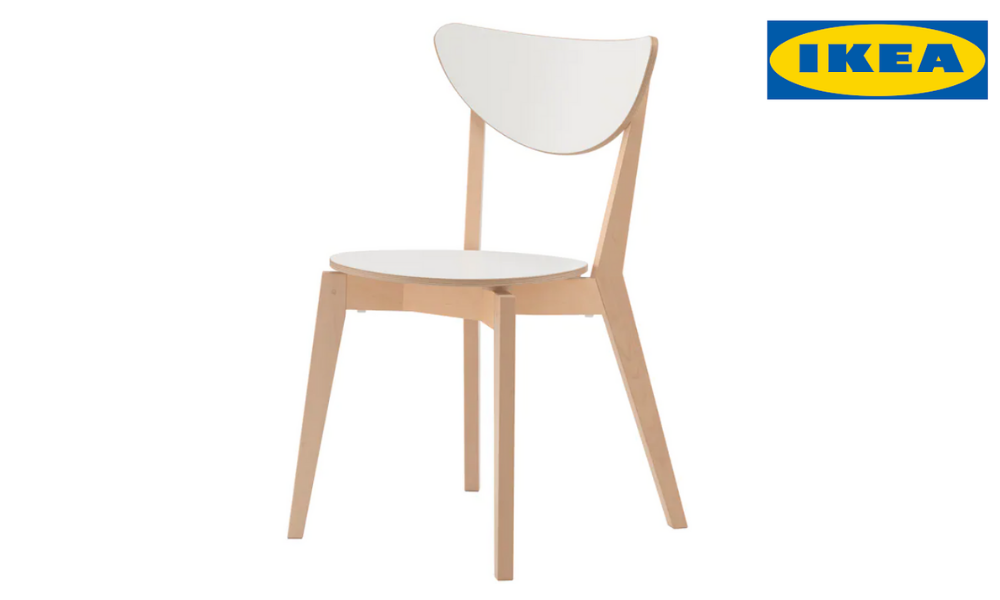 (Source: Ikea)
Ikea is a well-established furniture company that produces a wide range of home furniture and home appliances including dining chairs. Famous for its trendy, modern, and minimal designs and concepts for every product which are capable of catering to the preference of different age groups and gender. Products produced by Ikea always come in handy, are easy to use and require minimal maintenance hence, it is very user-friendly.
The collection of dining chairs produced by Ikea has various colors, materials, and sizes. You can easily find wood dining chairs that suit your preference in their store or website.
Address: IKEA Damansara @ IPC Shopping Centre
No. 2 Jalan PJU 7/2,
Mutiara Damansara,
47800 Petaling Jaya, Selangor.
Operating hours: Mon - Sun, 10 am - 10 pm
Contact number: 03 7952 7575

I hope the information gathered above regarding the 'best brands to purchase wood dining chairs' can benefit you and help you in finding the most suitable ones to improvise your dining area.
Looking for new wardrobes or other furniture for your home or interior design project? Check out this amazing furniture website! www.tekkashop.com.my



Contact us to find out more
Customer enquiries:
Phone: +601120641106
Email: admin@tekkashop.com.my
For more stories like this, join our Facebook community on Facebook
Need help with your order? chat with us here
About Author
Fatiha
Fatiha is a freelance content writer who specialises in commercial writing, love travel and enjoys walking on the beach.