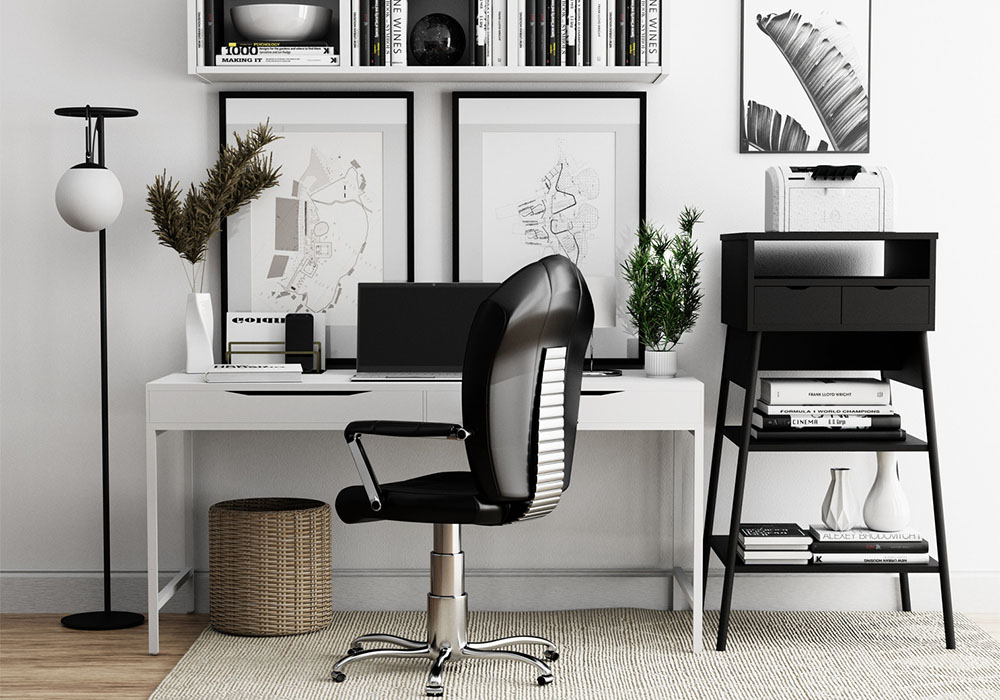 According to Frontiers In, the Covid-19 pandemic has been one of the greatest outbreaks ever happened in Malaysia since the 1918 Spanish Flu. Since then, in order to minimize the number of affected cases, many companies either from government or private sectors were highly encouraged to implement work from home basis. Therefore, many have started to build or create their personal home office to imitate the working environment in the office. One of the essential pieces of furniture to create a conducive home office is an office chair. Choosing the correct chair is very important to ensure the comfort of working for longer hours.
Check out this article to know some of the affordable office chair brands in Malaysia that you can use as a reference before purchasing it!
(Source: Cassa)
Cassa is one of the brands that specialize in producing home and office furniture. It aims to improve lifestyles, creativity, and attitudes through designing spaces for their customers' homes and workplaces. It is no doubt that the office chair provided by Cassa is comfortable, high in quality, and affordable for the customers to purchase.
The advantage for those living in the Northern region of Malaysia - Penang, Kedah, and Perlis, because the physical store of Recafi Furniture is located in Penang. You may visit their physical store or check out their website.
Address: Cassa Worldwide Sdn Bhd,
Tingkat Selamat 3, Kampung Selamat,
13300 Tasek Gelugor, Pulau Pinang.
Contact numbers: 04-5731225 / 017-4560403

(Source: Tekkashop)
Tekkashop has been expertise in home furniture and office furniture since 2015. Tekkashop offers contemporary office and home furniture that ideally represents the uniquity, modern and cosmopolitan favors desired by the people. Holding to its philosophy in providing high-quality products at a reasonable price for the customers. Every product is designed and picked from the best material in order to ensure that the customers have the best experience in using the furniture.
It is important to highlight that, Tekkashop is an expert in producing the best home furniture like office tables and office chairs. So, if you are eyeing a modern style office chair, can check out the website or visit our physical showroom located in Kota Damansara.
Address: Lot 1-03, I-Residence, Persiaran Surian Seksyen 4,
Kota Damansara, 47810 Petaling Jaya, Selangor
Operating hours: Mon-Fri, 10 am – 10 pm
Contact numbers: 03-78903019/ 6011-27058270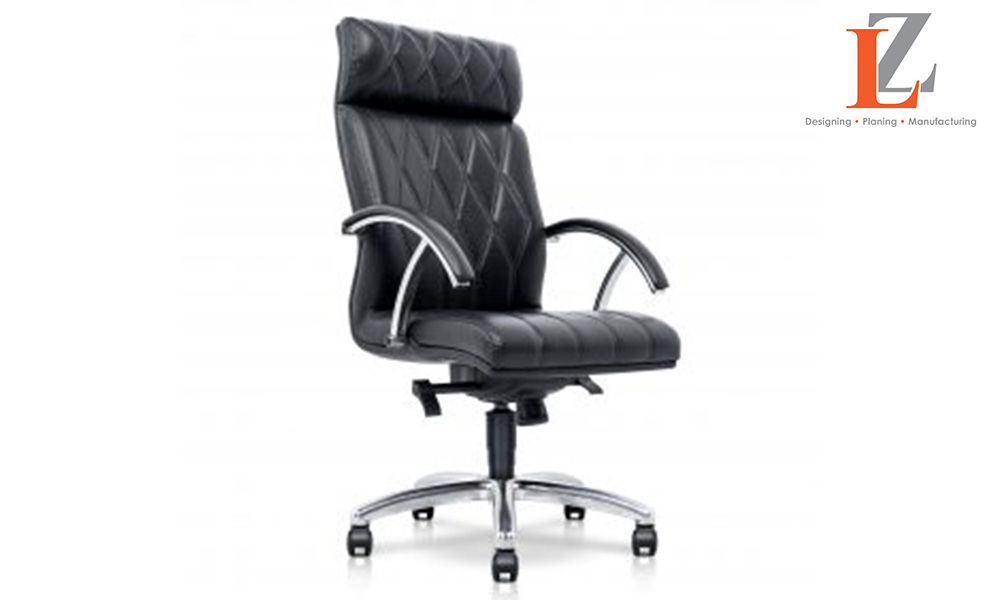 (Source: LenZon)
Len Zon focuses its business on supplying office furniture and provides office design services in Malaysia. Established in 2001 and has more than a decade of experience in this particular field. Every product is made to ensure the comfortability of the users, hence only the best materials are chosen. The design of their office chairs is suitable for long hours sitting especially for those who have back problem.
Address: No.46, Jalan 5/KU6,
Kawasan Perindustrian Sungai Puloh,
42100 Klang ,
Selangor Darul Ehsan
Operating hours: Mon-Fri, 8.30 am-5 pm
Saturday, 8.30 am-1 pm
Contact numbers: +603-3290 7981/ +603-3290 7983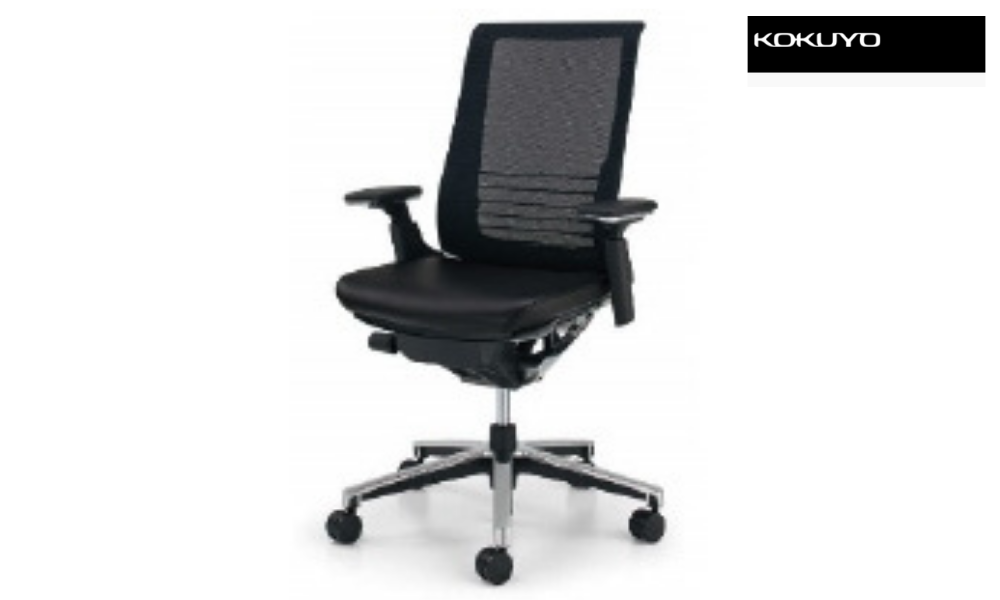 (Source: Kokuyo)
Kokuyo's philosophy is to enrich the world through its products and services that prioritize its customers' needs and interests. Hence, every product created by Kokuyo has top-notch quality at a reasonable price. They have a wide range of office chairs in their collections. Every office chair is designed to ensure that the customers are comfortable using it for long hours. Suitable for different age groups, genders, and preferences.
Address: E-31-08, Menara Suezcap 2,
KL Gateway,
No. 2, Jalan Kerinchi,
Gerbang Kerinchi Lestari
59200 Kuala Lumpur
Operating hours: Mon – Fri, 9:00am – 6:00pm
Contact numbers: 03-2720 2820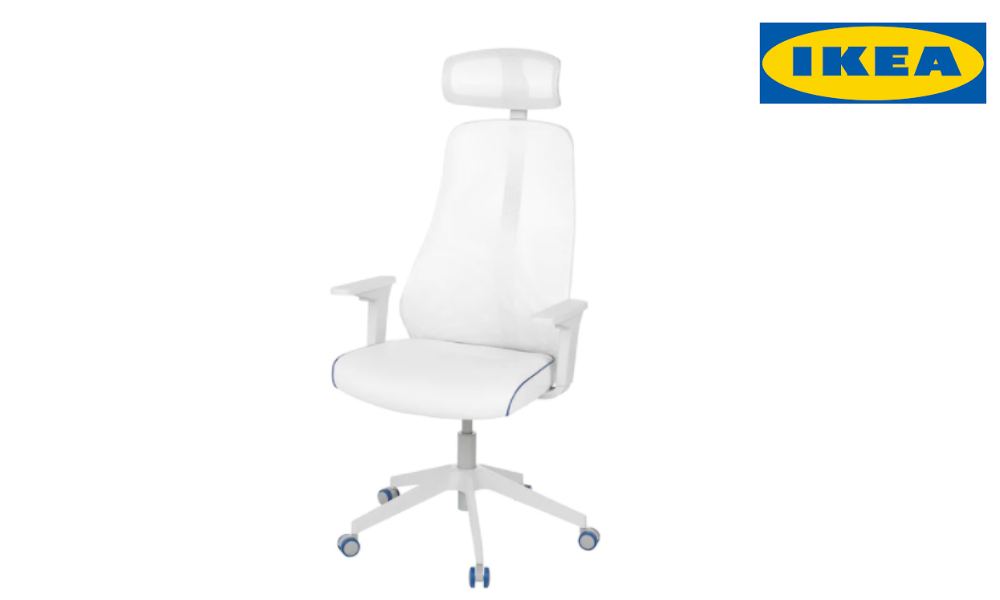 (Source: Ikea)
Ikea is a well-established furniture company that produces a wide range of home furniture and home appliances. Founded in 1943 and has become one of the biggest furniture companies around the globe. Well known for its trendy, modern, and minimal designs and concepts for every product which are capable of catering to the preference of different age groups and gender.
Their office chairs come in various designs and concepts, from modern to classic and from simple to luxury ones.
Address: IKEA Damansara @ IPC Shopping Centre
No. 2 Jalan PJU 7/2,
Mutiara Damansara,
47800 Petaling Jaya, Selangor.
Operating hours: Mon - Sun, 10 am - 10 pm
Contact number: 03 7952 7575

We hope that this article 'Top 5 Affordable Chair Brands for Home Office in Malaysia' will be helpful for you in making the best, comfortable and conducive home office that stays within your budget. I believe that having a proper space in your home can help in boosting your work productivity!
Looking for new wardrobes or other furniture for your home or interior design project? Check out this amazing furniture website! www.tekkashop.com.my



Contact us to find out more
Customer enquiries:
Phone: +601120641106
Email: admin@tekkashop.com.my
For more stories like this, join our Facebook community on Facebook
Need help with your order? chat with us here
About Author
Fatiha
Fatiha is a freelance content writer who specialises in commercial writing, love travel and enjoys walking on the beach.