About Us
Tekkashop.com.my is an online furniture company with an operation office located in Sungai Buloh, Selangor, Malaysia; We specialise in distributing office, living room, bedroom and luxury furniture. Behind Tekkashop lies a guiding philosophy to always provide you, our customer, with the best in value, savings and price. We make sure that your shopping experience with us achieves optimum comfort.
Contact Us
You can chat with us on our website or send us an email.
Facebook: fb.com/tekkashop


Email: admin@tekkashop.com.my


Customer Service Contact Line: 03 7890 3029 (Landline) +6011-2705-8270 (WhatsApp)

Company Name: Tekkashop Marketing (2487159-A)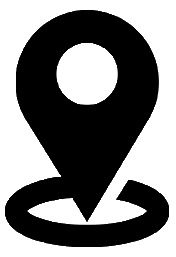 Company Address: (Operation Only) No. 639, Jalan 22, Taman Perindustrian Ehsan Jaya, Kepong, WP Kuala Lumpur, 52000, Malaysia (Google Maps: https://goo.gl/maps/8A2sKj3jnQo)
---
Payment Term
Bank transfer and credit card payment methods are both acceptable. If you face any difficulties in making your payment on our website, kindly contact us or email to admin@tekkashop.com.my.
Return and Damage Policy
We advise our customers to check their order carefully upon arrival. Though rare, there are possibilities of production defects or damage incurred during the transportation. Should you detect any damage or defect e.g knocks, dent or cracks, please inform us immediately or email to admin@tekkashop.com.my In rare cases where the product has minor scratch and dent, we will touch up, repair or possibly replace a new set to you.
Standard Warranty
We accept return and exchange within 14 days if product found broken upon delivery, unless otherwise stated.