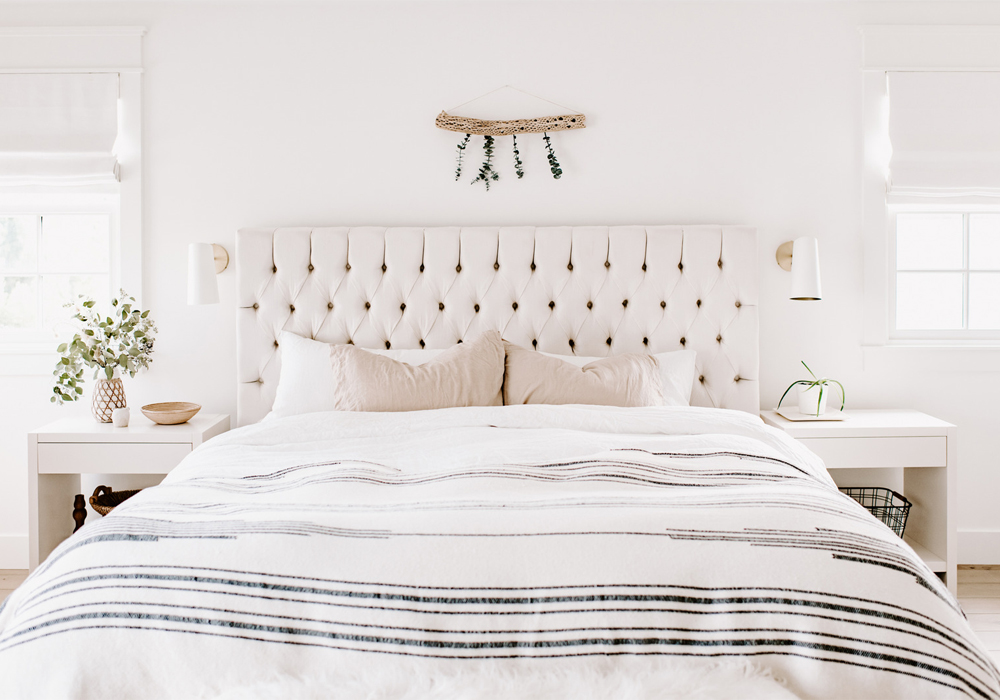 Finding the perfect bed frames to pair with your mattress is an important step to getting a good quality of sleep during the nighttime. A reasonable bed frame is capable of supporting your body to ensure that you sleep well with no disturbances. A low-quality bed frame creates a cracking sound as your body moves while sleeping, reducing noise pollution. Being the leading furniture and centrepiece of your bedroom, there are a few things to consider before purchasing any bed frame – style that matches your room concept, durable material for long term use and price that stays within your budget.
There are various bed frame styles and brands available in the market. To help you find the perfect one that suits your needs and preferences, we've listed the best queen-sized bed frames in Malaysia.
Things to Consider Before Purchasing a Queen Size Bed Frame
Material: Choosing a bed frame made of durable and high-quality material is important to ensure the product is capable of lasting for long-term use.
Type and Style: Deciding on bed frame style is essential to match the whole concept of your room interior. The concept of the room, be it minimalist, rustic, Scandinavian, or maximalism, indirectly mirrors our personality. Hence, it would be best to plan what to incorporate into your bedroom area carefully.
Price: Finding a reasonable quality bed frame can be pretty tricky. Typically, most bed frames are within RM 300 to RM 4000; you may find many options that offer the best quality at an affordable price.
Best Queen Bed Frames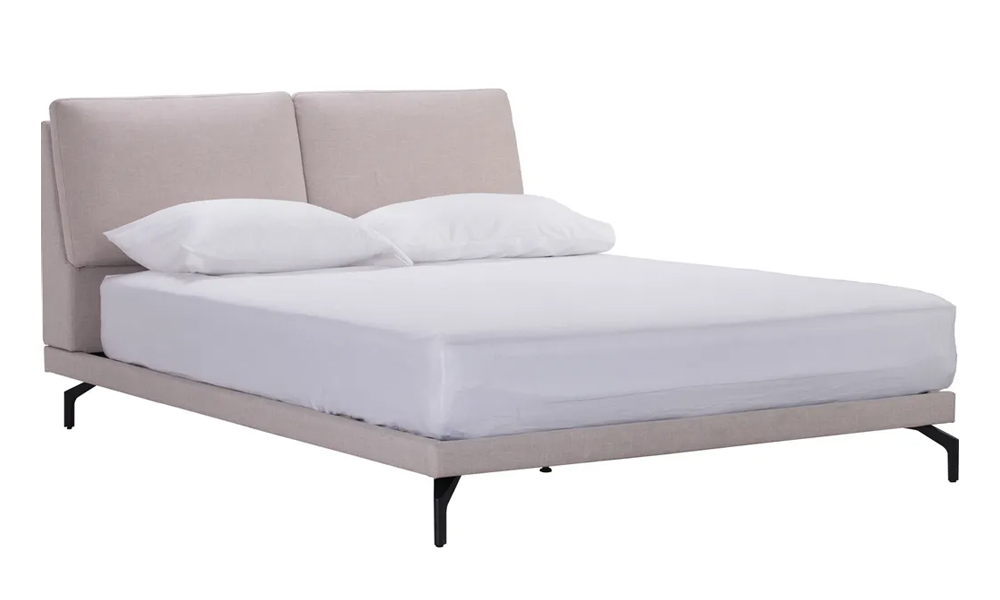 This elegant queen-sized bed frame offers a premium look to incorporate into your room area. Tekkashop is a furniture brand that offers a wide range of bedroom collections with high-quality finishing. Bed frame usually has hard edges and headboard, especially if it is made of wood or metal. In contrast, this headboard is made of polyurethane foam, making it very durable for long-term use and preventing the risk of getting your head bumped into the hardwood.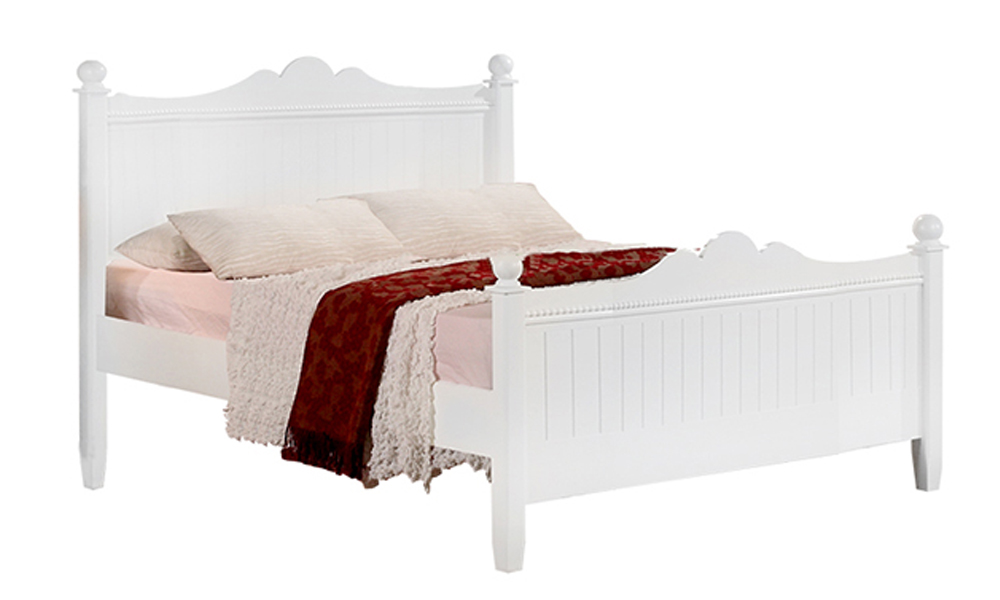 A classic white bed frame can never go wrong and will remain timeless. It gives out a feminine vibe and is suitable to incorporate into any room concept – minimalist, modern and contemporary. The design caters for various age groups – toddlers, teenagers and adults. If you're currently looking for this white princess queen bed, Snoozeland offers one of the best bed frames in this category.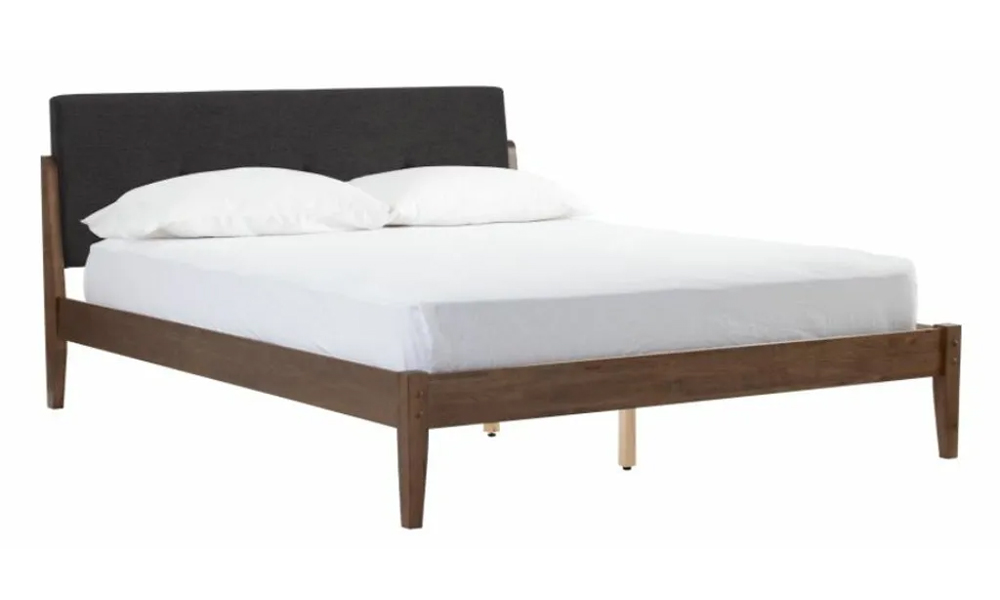 A retro concept of furniture radiates its charms and can enlighten the whole ambience of the room. The combination of classic colours, black and brown, makes it suitable to incorporate into any room concept. The product is produced of high-quality solid wood, making it durable for long term use and easy to take care of.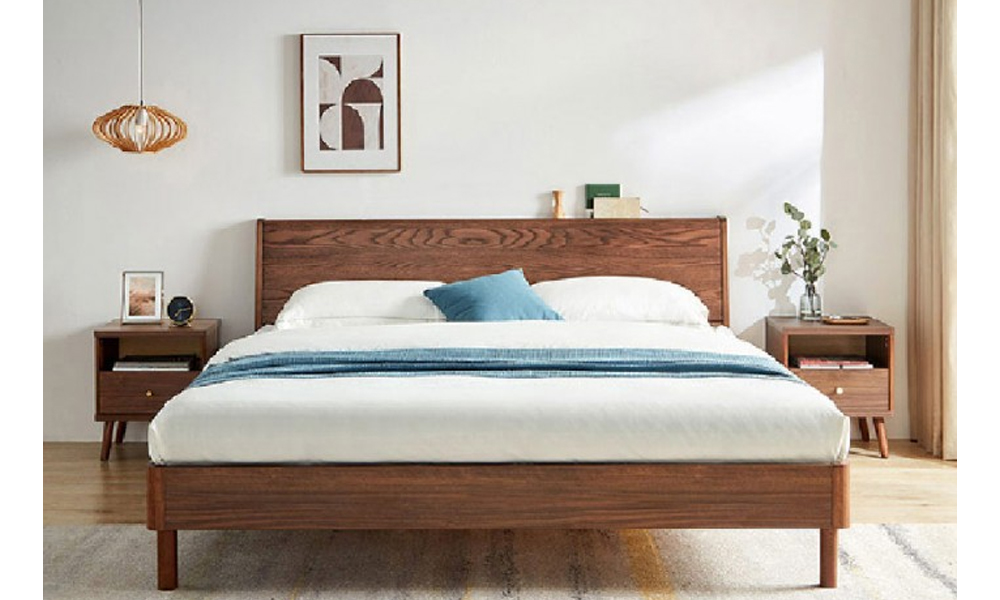 If you're looking for a classic oak brown bed frame, Mumu Living has it in its bed frame collections. The natural wood colour can never go wrong in integrating into your bedroom and fit with any interior design concept. The bed frame is made of high-quality materials like melamine board, solid wood bed slats and red oak.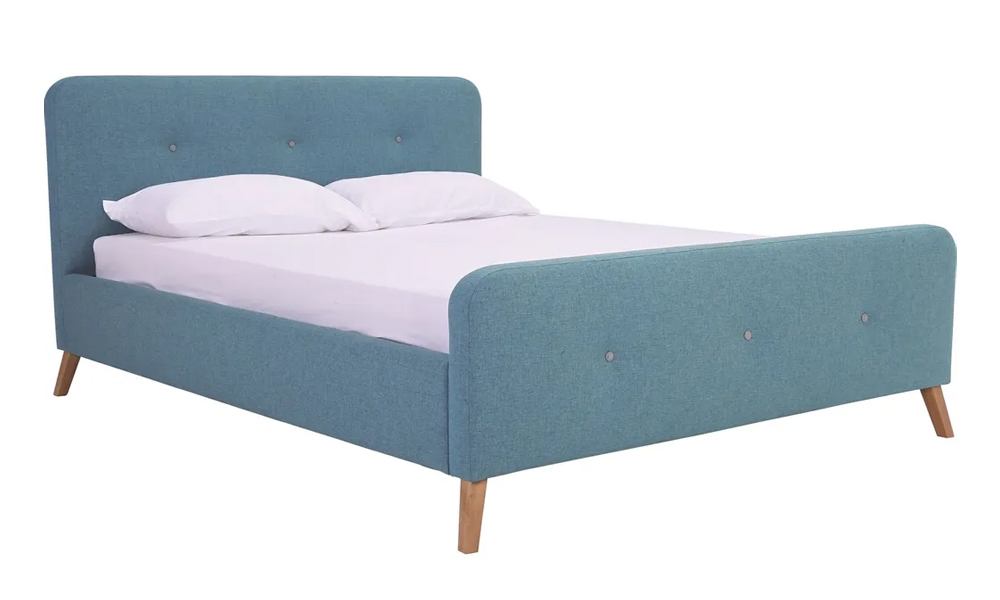 The Scandinavian interior design concept is listed as one of the top 10 trends for home decorations in 2022. Highlights on the minimalistic of the furniture and feature on its functionality. Typically, the bed frame has hard edges and a headboard. The Scandinavian bed frames from Tekkashop offer a soft and sleek design. Suitable for those with tiny toddlers to reduce the risk of getting bumped into hard edges, which can cause injury and hazards. The product is made from high-quality Malaysian oak, Medium Density Fiberboard (MDF) and plywood.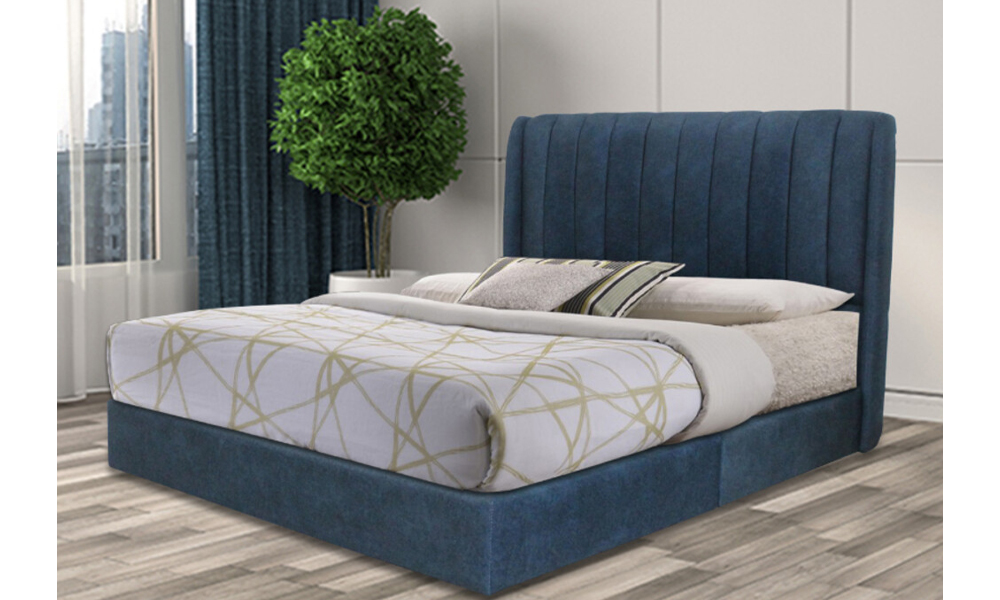 Lavino velvet fabric upholstery is an excellent addition to your bedroom furniture. It offers a luxury look to your overall room interior. Made of high-quality plywood mattress to support base and covered with woven fabric.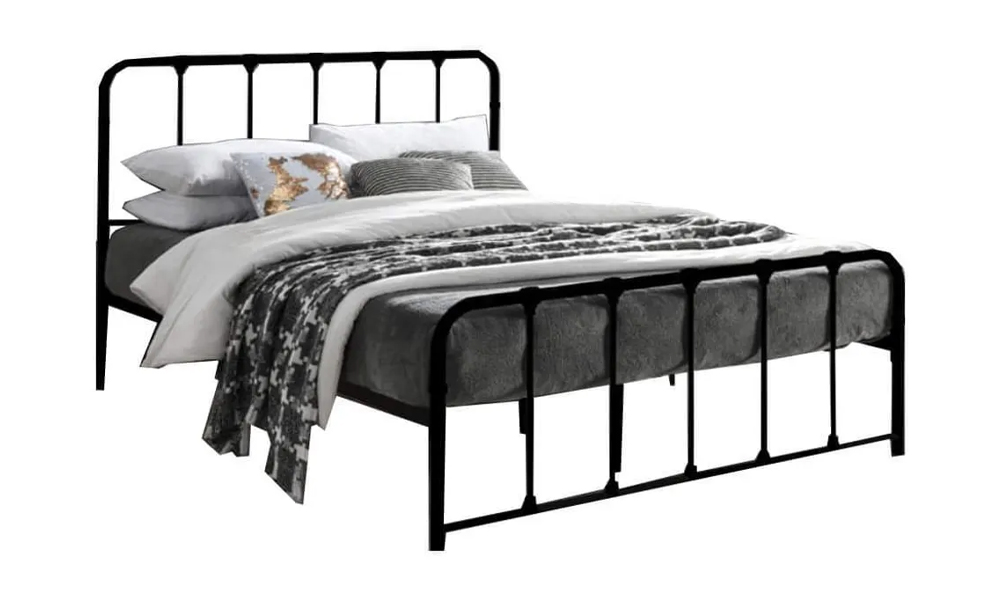 If you don't like a bulky bed frame then this inspired mid-century modern home bed may be the one for you. Since the concept of contemporary retro evolved in the mid-20th century, the key point of the idea is the minimalistic and clean lines of the design. The core material of the bed is made of high-quality metal to ensure the longevity and durability of the product.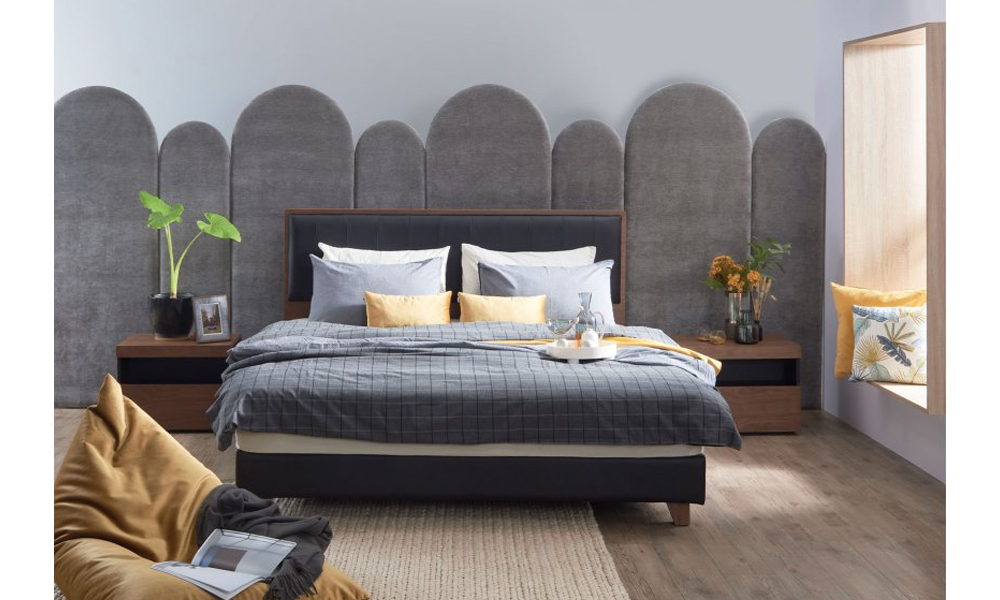 The Trinity bed frame features soft padding on the headboard detailed with panel stitching. Made for simplicity with an accent, this bed's design is well-balanced with a clean, modern look. Accented with a gorgeous walnut trimming, this bed frame is a modern addition to your interior.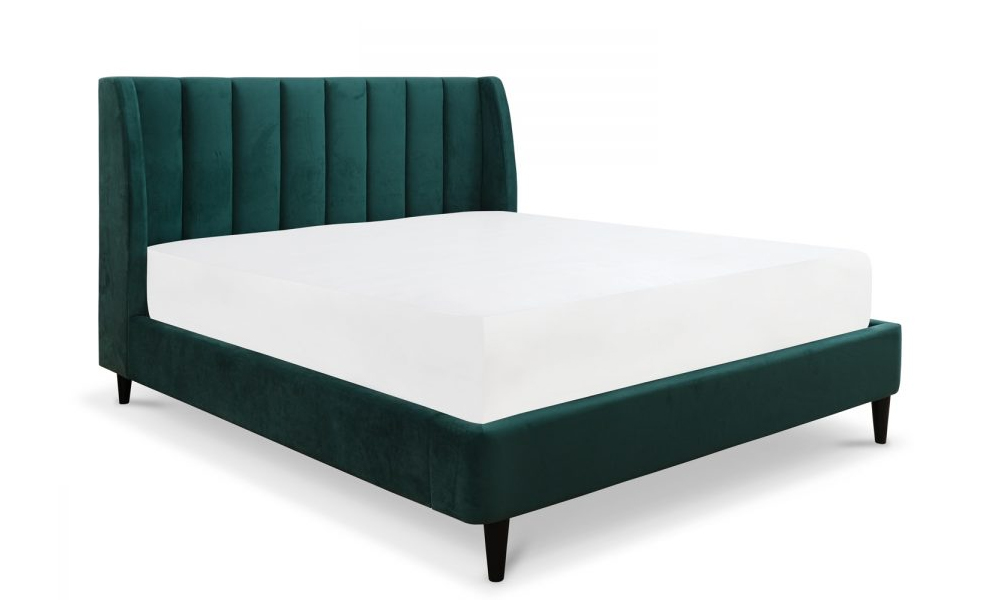 The Ruma offers an unwind and cosy sleeping time experience with Adrian Velvet Emerald. The velvet upholstered bed in dark green colour gives out a premium look. It features a channelled headboard and footboard, with wooden legs to complete the look.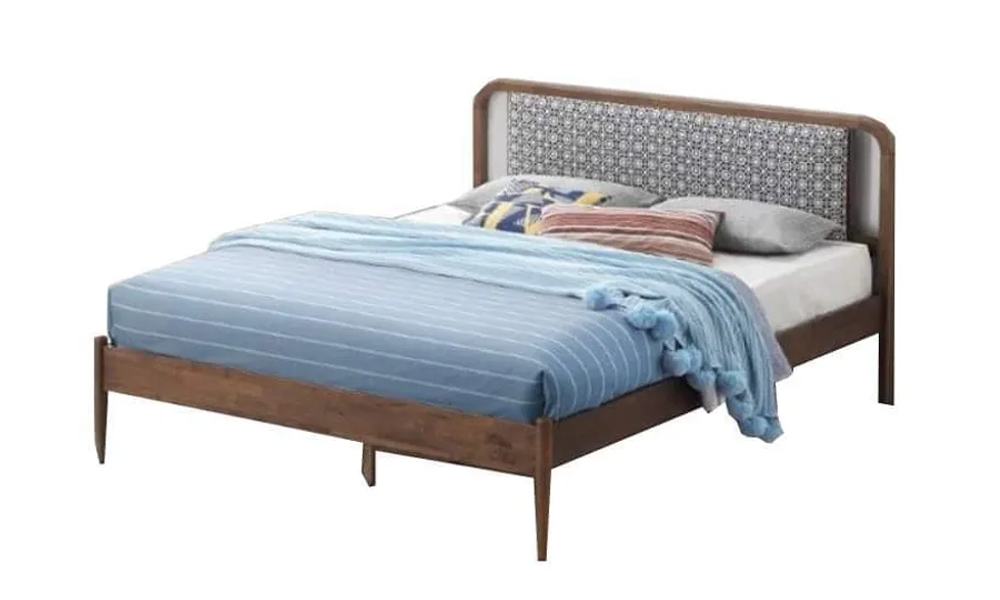 The rustic concept of the interior has become popular due to its unique and eye-catching design. In rustic interior design, it highlights the raw, rough and natural materials like wood and steel. Therefore, the little details of the unfinished structure of furniture become the focal point of the interior.
Finding the perfect bed frame that suits your needs and preferences is not easy. Therefore, I hope this article, '10 Best Queen Size Bed Frames to Incorporate in your Bed Room in Malaysia 2022', will give you some ideas for revamping your space. If you're looking for a place to buy home and office furniture, feel free to visit our website or walk into our physical store located in Kota Damansara upon appointment.
Looking for new wardrobes or furniture for your home or interior design project? Check out this amazing furniture website! www.tekkashop.com.my

Contact us to find out more
Customer enquiries:
Phone: +601120641106
Email: admin@tekkashop.com.my
For more stories like this, join our Facebook community on Facebook
Need help with your order? chat with us here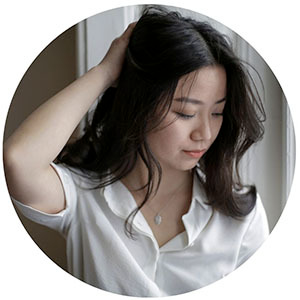 About Author
Fatiha
Fatiha is a freelance content writer specializing in commercial writing, loves travel, and enjoys walking on the beach.