The aesthetic concept of the interior is getting rising in popularity among social media users particularly TikTok, Instagram, and Twitter. In this modern era where social media is widely used by various age ranges around the globe, many are fond of implementing the idea of an aesthetic concept of the interior to their home. Be it in the living room, bedroom, or kitchen area. This particular concept of the room is considered picture-worthy due to its being aesthetically pleasing look.
So, if you are still looking for ideas to transform your bedroom, check out this article to find out more about it!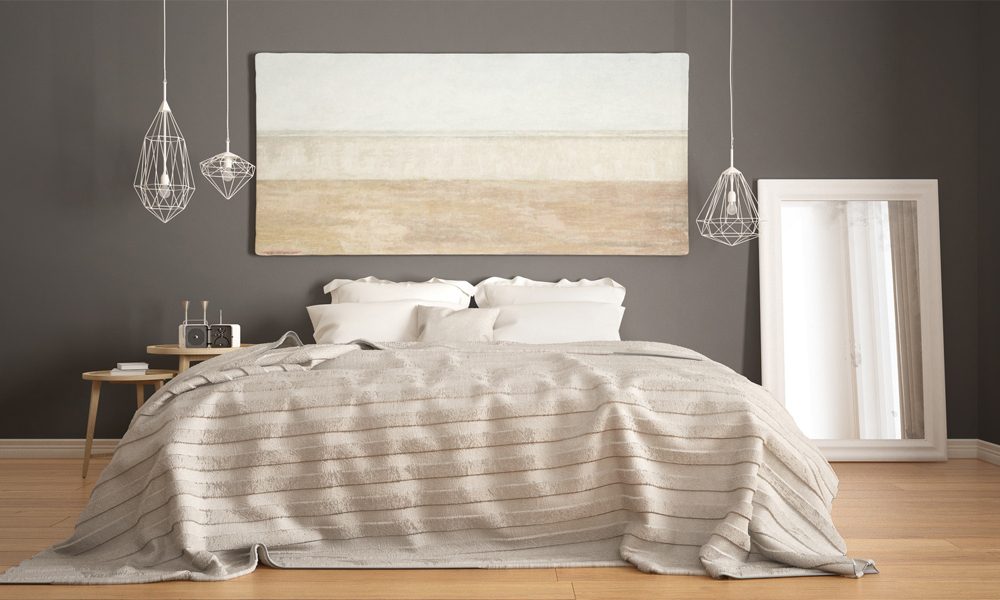 Modern minimalist is a common style in the aesthetic concept of the interior. Suitable for a person who loves simplistic, neat, and clean kinds of interior. In this particular concept, clean lines and uncluttered space play an important role to make the room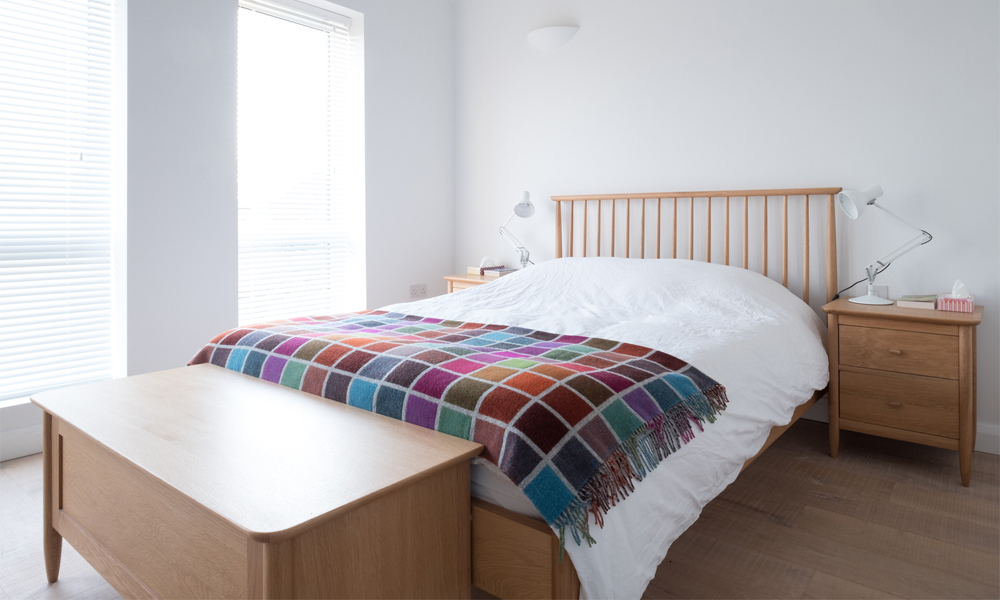 In Rustic concept of the interior, it focuses to highlight the natural beauty, roughness, age, and simple design of the furniture. You can be creative to put any elements and material of furniture that suit your preference like metal, wood or fabrics.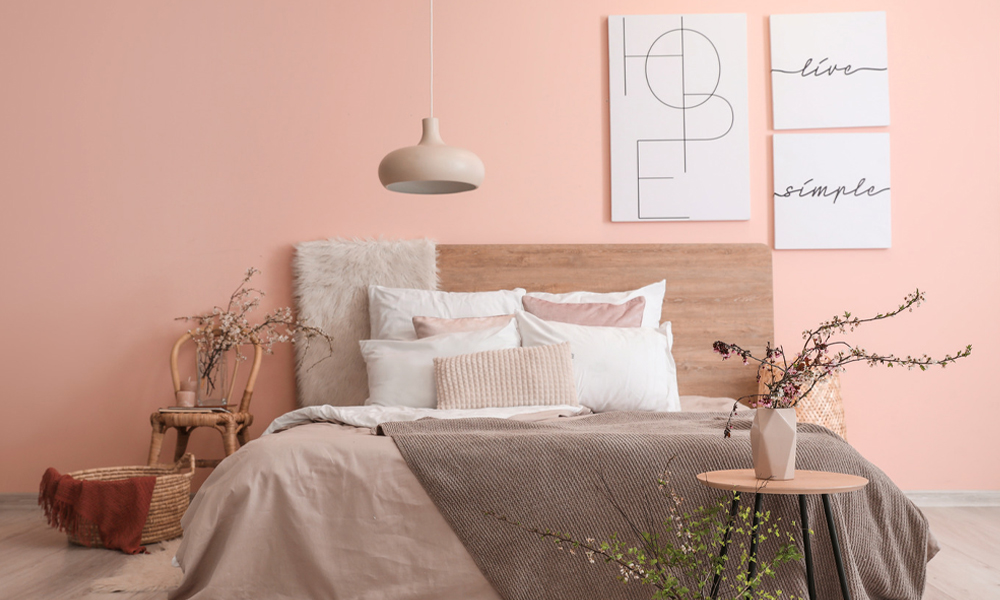 The combination of pastel and bright colours is among the important elements in the aesthetic concept of the room. For example, you may combine the colours of soft grey, white, and a little bit of bright orange colour. The combination of colours may sound absurd, but the overall interior would turn out great. Be bold to experiment with the colour combination to find the ones that suit your preferences and needs.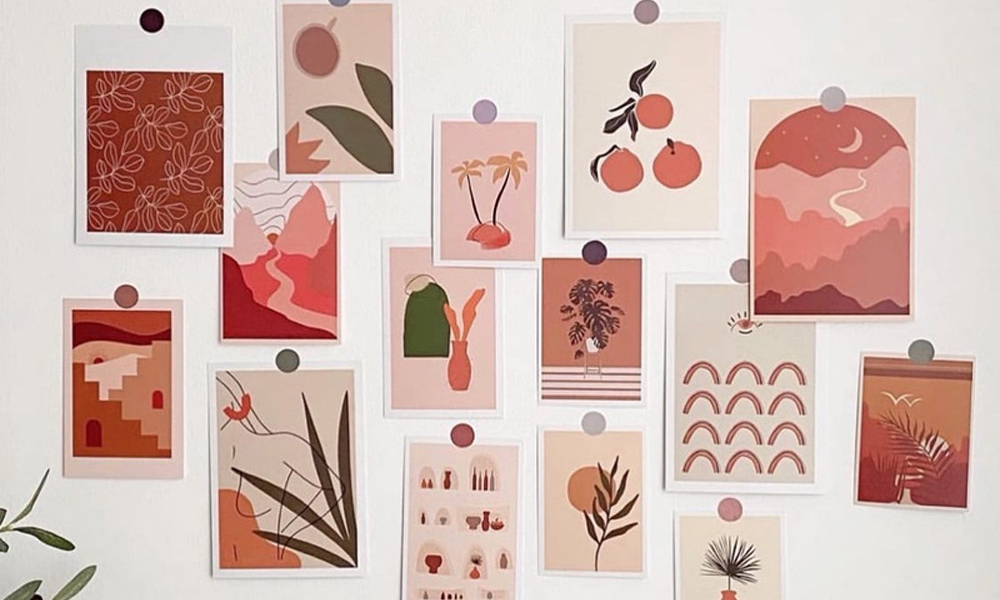 You can be creative to create and custom your own wall art or wall collage. This particular element is one of the important elements in the aesthetic interior concept. The truth is there is no limit to creating wall art. You may paste any of your favourite quotes, personal photographs, and pictures of your favourite singers. What makes it more interesting is, this can be done on your own! So, do not hesitate to unleash your artistic creativity.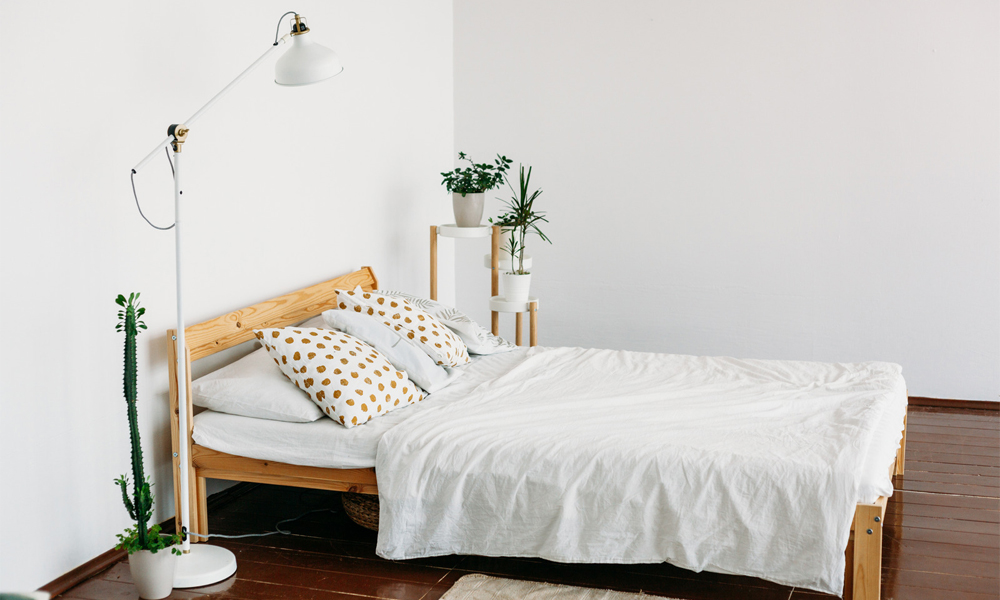 Having indoor plants in your bedroom or living room has been a trend these past few years. The presence of green plants in your room is capable to enhance the overall ambience. Aside from that, it is also therapeutic for you to care of the plants as your daily routine.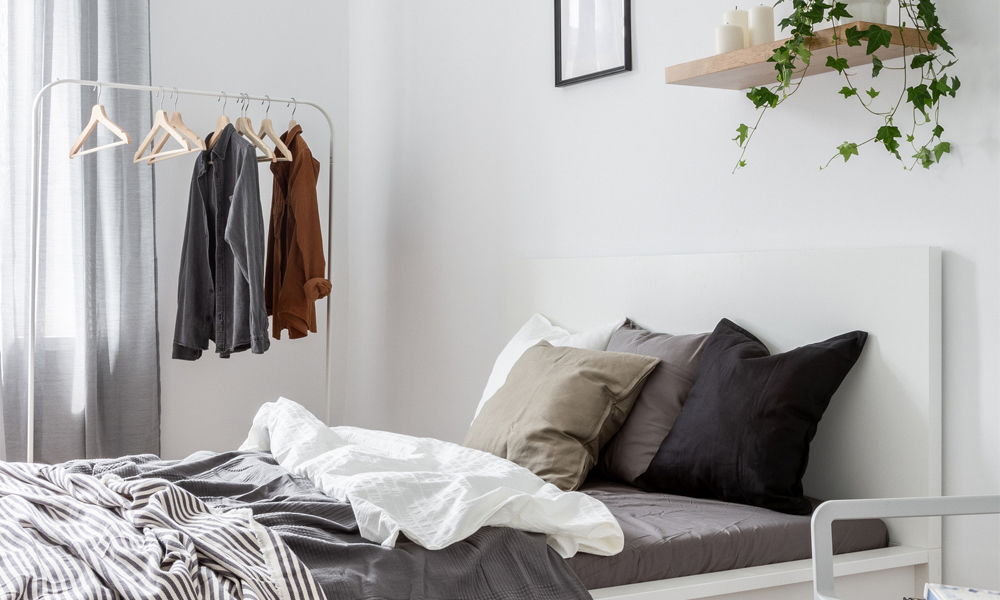 As has been mentioned earlier, the aesthetic concept of the interior highlights the simplicity and natural colour of the furniture. This particular style is suitable for those who love minimalism. And this concept is also typically implemented by younger generations.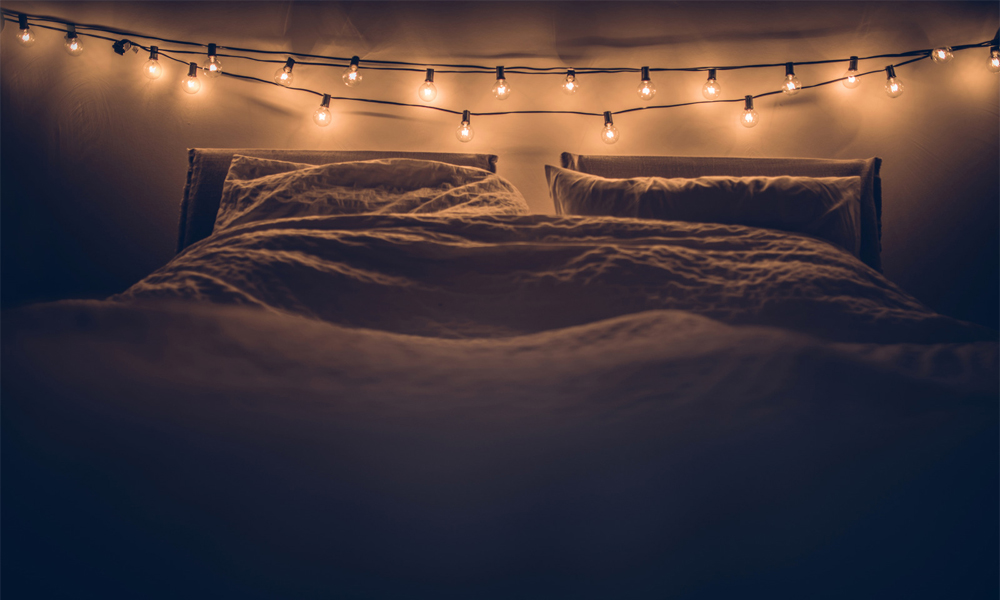 Adding lantern, string lights and side table lamps capable to enhance the overall ambience of the room. Putting it in random places like above your bed frame or near to your study table.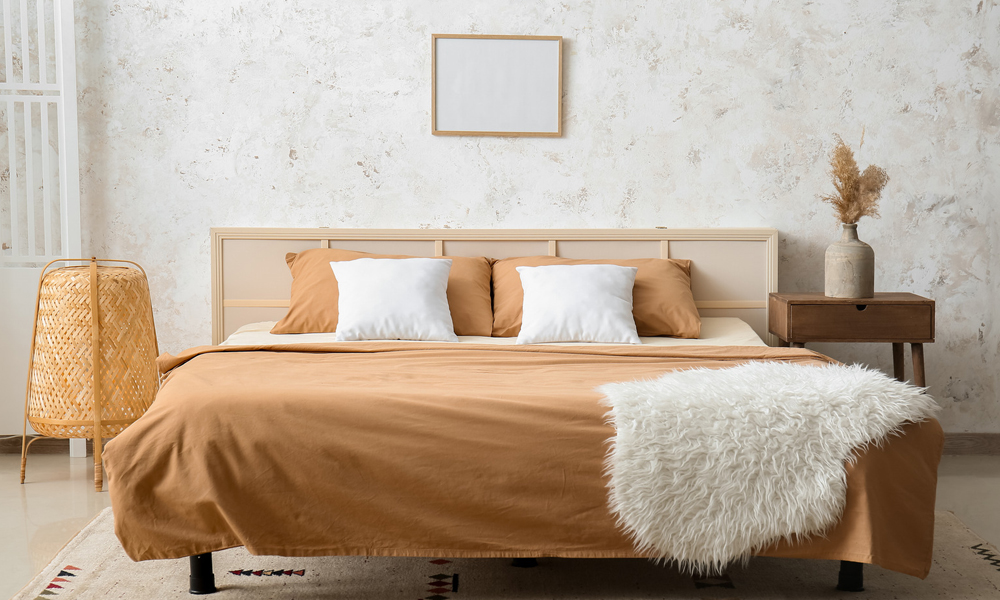 Adding textures in your bedrooms such as furry rug and rattan can avoid the bedroom from looking too plain and boring. You can be creative by adding any texture according to your preference, taste, and needs.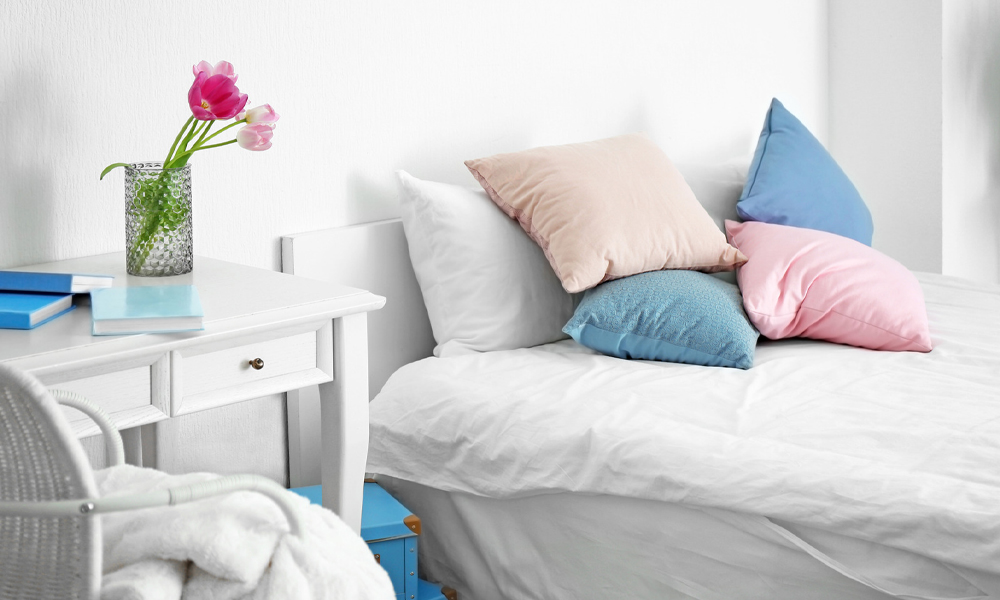 Staking cosy throw pillows into your bed is a must to create aesthetic vibes of room! You may add various types, sizes and colours of throw pillows. The presence of throw pillows surely can enhance the overall ambience of the room.
So, I hope this article 'Aesthetic Small Bedroom Ideas and Designs in Malaysia 2022' can generate some ideas for you in creating your dream aesthetic bedroom. If you are looking for the best place to consult regarding the bedroom furniture, feel free to contact us or visit our physical store located in Kota Damansara upon appointment.
Address: Lot 1-03, I-Residence, Persiaran Surian Seksyen 4,
Kota Damansara, 47810 Petaling Jaya, Selangor
Operating hours: Mon-Fri, 10 am – 10 pm
Contact numbers: 03-78903019/ 6011-27058270
Looking for new wardrobes or other furniture for your home or interior design project? Check out this amazing furniture website! www.tekkashop.com.my



Contact us to find out more
Customer enquiries:
Phone: +601120641106
Email: admin@tekkashop.com.my
For more stories like this, join our Facebook community on Facebook
Need help with your order? chat with us here
About Author
Fatiha
Fatiha is a freelance content writer who specialises in commercial writing, love travel and enjoys walking on the beach.