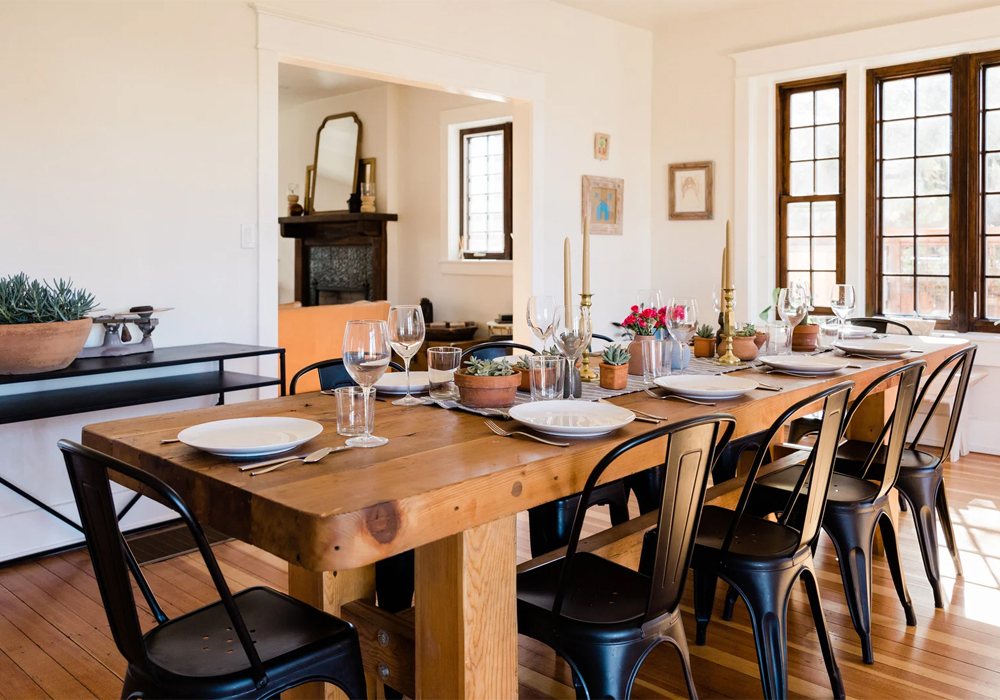 The dining table is one of the essential pieces of furniture at home and is considered the centre of your dining area. The beauty of styling the dining table is often overlooked when decorating the interior space. Some would abandon their dining table and do not pay as much attention to decorating it.
Little did you know that a beautiful dining table can be an eye-catching element to your interior. Living in Malaysia, we have numerous festivals and celebrations like Hari Raya, Chinese New Year and Deepavali. Hence, events like an open house where the host will serve different food to their fellow guests are very common.
Therefore, the presence of a dining table is significant as it serves many functions as a piece of furniture. You are commonly used as a place for gathering, putting scrumptious desserts, attending virtual meetings and enjoying home-cooked food. Below, we have prepared some tips on styling your dining table and turning it into a perfect focal point of your interior.
For Everyday Use
Some would take the cleanliness of the dining table as trivial. A clean and conducive dining table gives out positive vibes to everyone in the household. It helps your mind to stay focused and practice self-discipline. The choice of colour, shape and size of the dining table can tell a lot about a family and their lifestyle.
In Chinese culture, the size of the table is very important to show a person's status and wealth. This is because the dining table's size has an indirect indication of the number of people a person can feed. In other words, the bigger the table, the better!
1. Declutter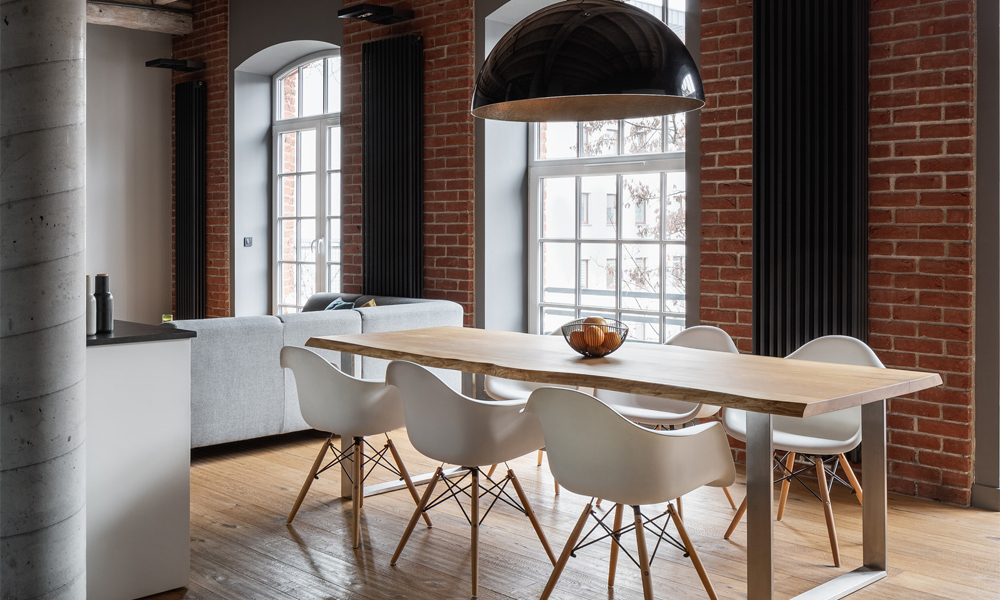 For everyday use, clean and free from any clutter in your dining area is important to ensure that everyone gets to enjoy the food comfortably. Some tend to neglect the table by piling unnecessary things like papers, cables, unused boxes and food crumbs.
2. Minimalist Decorations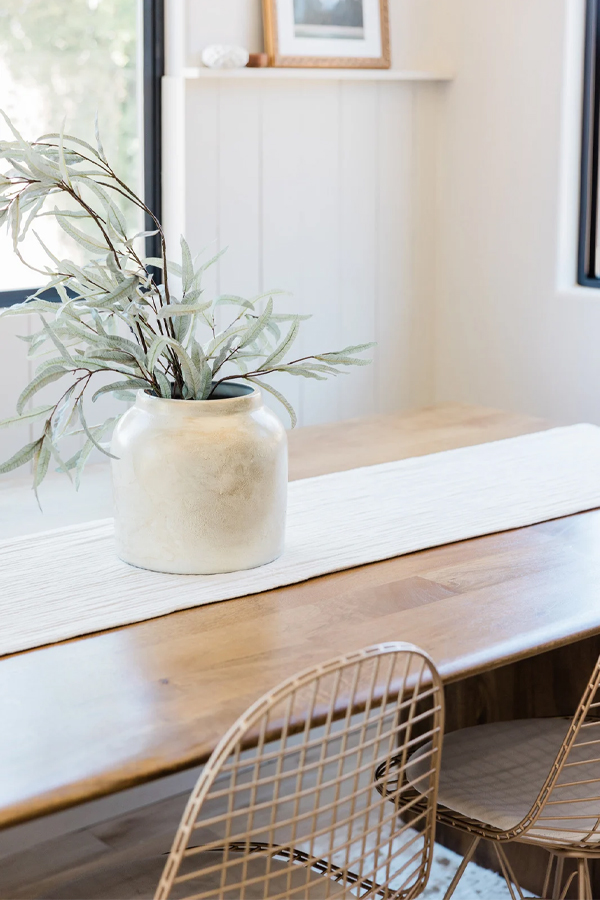 To prevent the table from appearing too crowded, you're highly recommended to go with minimalist decoration. A pair of a simple vase and oversized flowers are sufficient to make the table looks decent and beautiful. Integrate a clean white table runner or tablecloth to add more aesthetic value to the dining interior.
3. Pendant Lamp
Adding a pendant lamp above your dining table can incorporate drama into your space. The presence of a pendant lamp helps enhance the aesthetic value of your interior.
Special Events
When hosting any event, food serving has to be the top priority on your checked list. The dining table is where you showcase your gratitude in welcoming the guests to your house. A clean, warm design and decluttered decorations can ensure the comfortability of your fellow guests.
1. Flowers and Vessel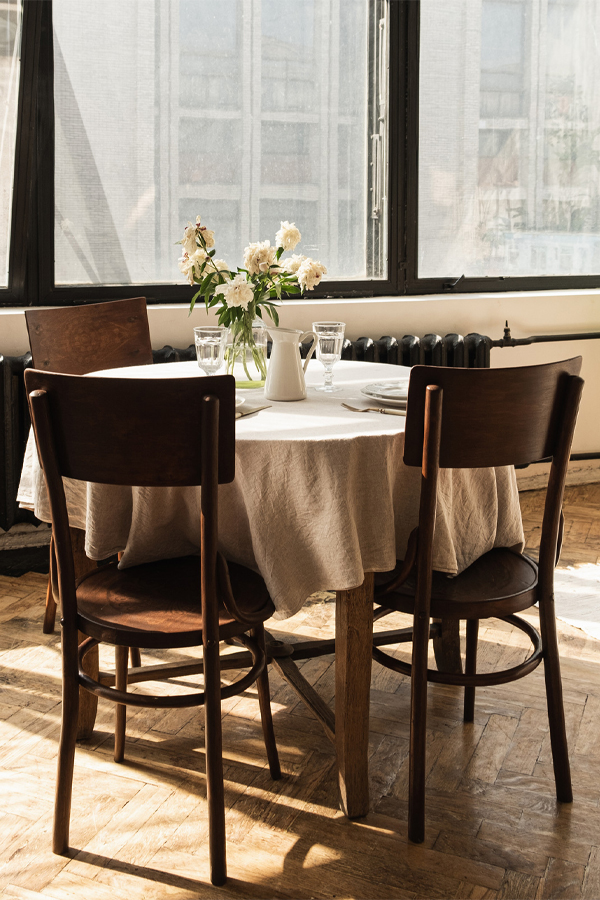 Flowers and vessels are a compulsory and beautiful pair to incorporate into the dining table that can be the centre of attention. The popping and vibrant colour of the flowers enhance the ambience of your overall interior. One tip for choosing the vessel is always go for the vibrant and contrast from your dining table – a glass vase or concrete pot on a wooden table.
Artificial flowers are a great option if you feel that fresh flowers are too tricky to handle and require extra maintenance.
2. Greens and Layers of Plate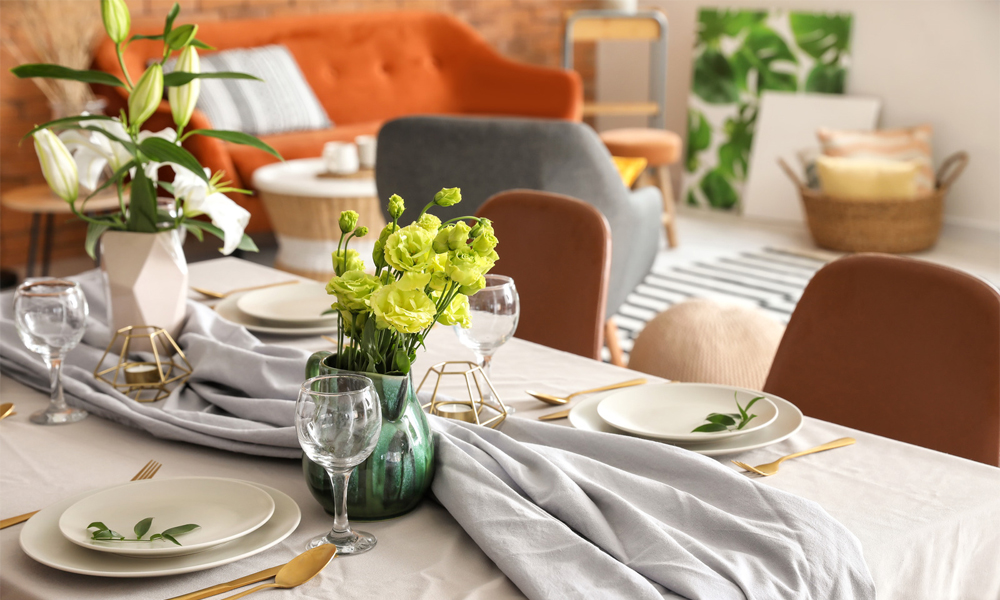 One way to inject some colours and life into your dining space is by integrating faux flowers and green leaves. Greens play a massive role in interior decoration, and using them to style up your dining area is a great option. It helps add some colours to the room, and the plants can be changed seasonally and according to your mood.
There is no limit in designing and decorating the space; you are free to mix and match your plate. Layering plates and arranging cutleries and glasses can make the dining table look more exclusive.
3. Incorporate Centerpiece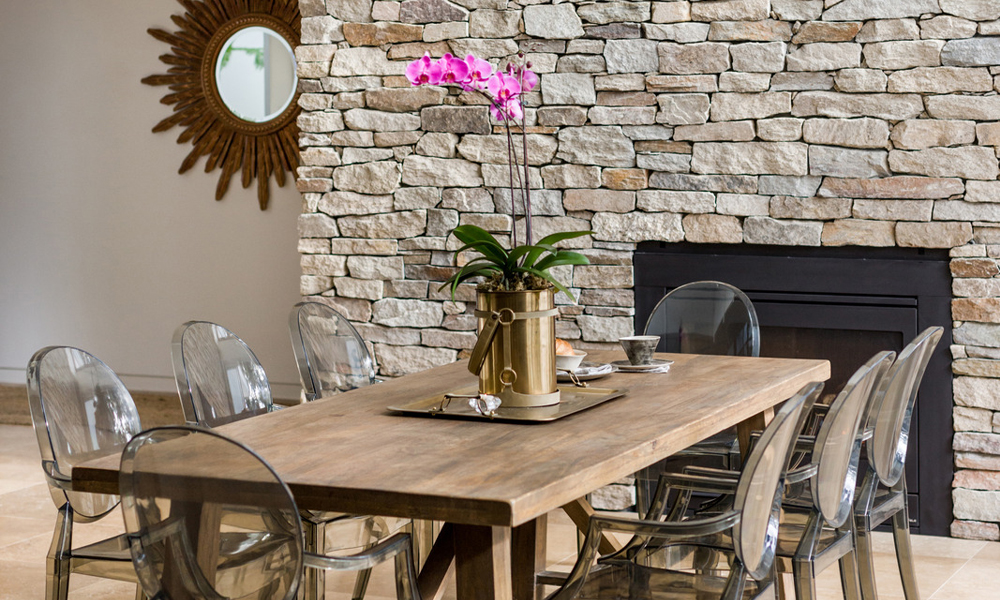 While planning for any event or hosting a gathering, a centrepiece should be taken into account. The centrepiece consists of a tray, a large vase with a stunning bouquet of flowers, a decorative fruit bowl, or candle stands.
It all depends on your liking, needs, and dining table size. If you have a round dining table, always go for a minimalist Centerpiece to avoid the table from appearing too crowded. But, if you have a large rectangle table, go with the shape of the table. Place and arrange your Centerpiece
4. Art Wall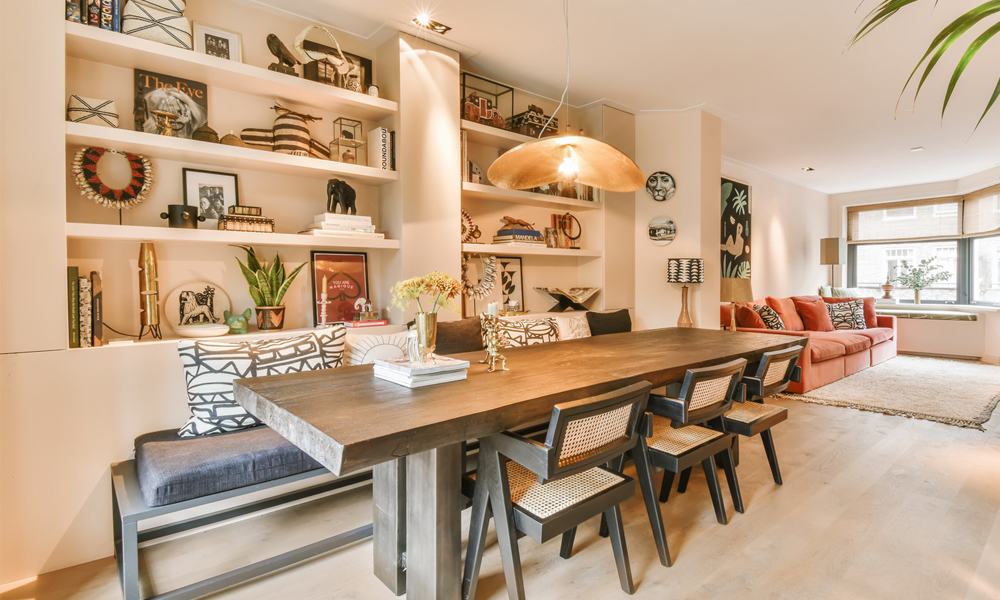 If you think putting a centrepiece on your dining table is too cluttered and crowded, consider diverting the attention to the wall. Making the art wall is also one of the options to enhance the beauty of your dining area.
Creating an Instagram-worthy dining area could be a bonus point for your event. As the guests can take pictures with a
Stepping up your home to a better one and deciding what elements to incorporate. I hope this article, 'How to Style your Dining Table for Everyday Living and Special Events in Malaysia 2022', will give you some ideas for revamping your space. If you're looking for a place to buy home and office furniture, feel free to visit our website or walk into our physical store located in Kota Damansara upon appointment.
Looking for new wardrobes or furniture for your home or interior design project? Check out this amazing furniture website! www.tekkashop.com.my

Contact us to find out more
Customer enquiries:
Phone: +601120641106
Email: admin@tekkashop.com.my
For more stories like this, join our Facebook community on Facebook
Need help with your order? chat with us here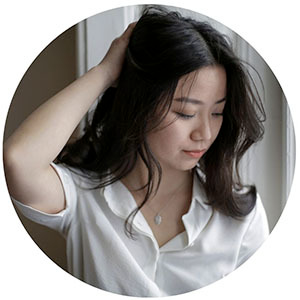 About Author
Fatiha
Fatiha is a freelance content writer specializing in commercial writing, loves travel, and enjoys walking on the beach.