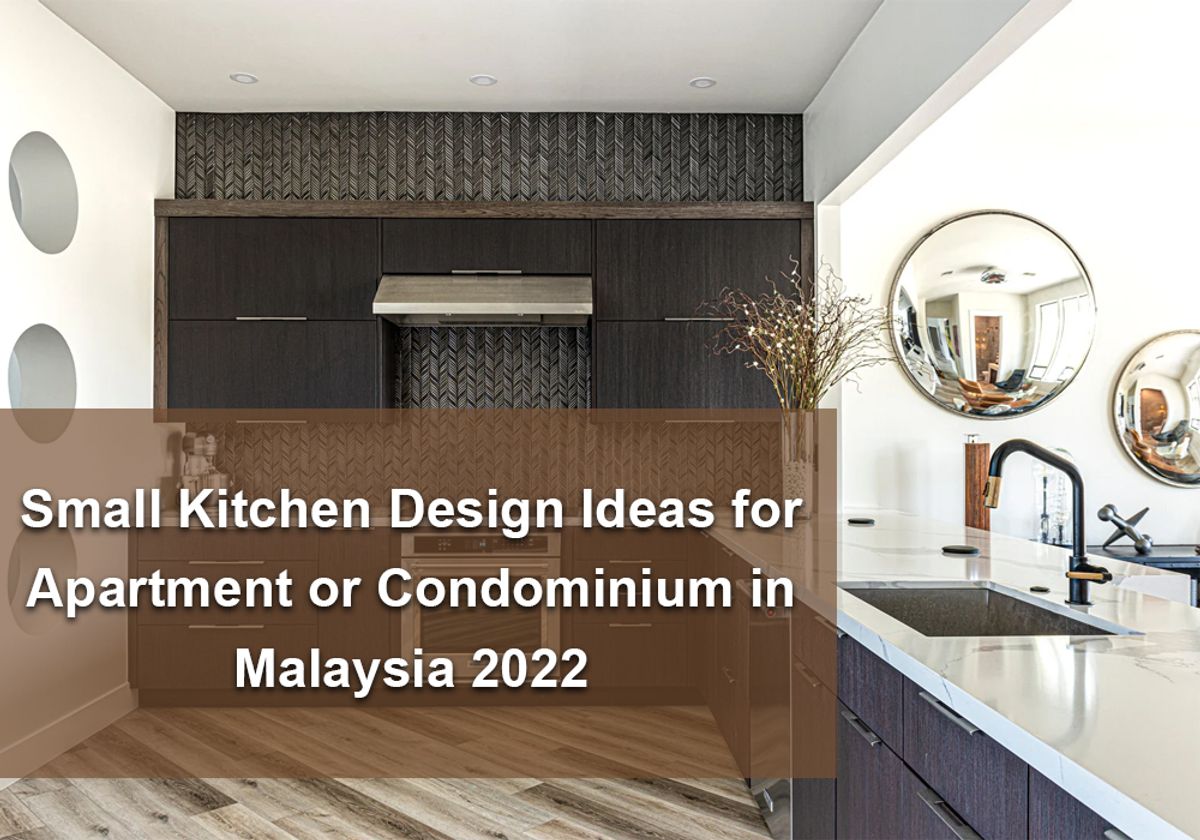 Are you still looking for the best kitchen design ideas suitable for small apartments or condominiums? Read further this article to gain some ideas for your lovely space.
As people always say, the kitchen is where the home heart is. It is due to the fact that a kitchen is a place where you make food, enjoy the food with your beloved ones or simply has a casual talk with your guests. Having a small kitchen somehow limits the creativity to design the space. Searching for the best concept, cabinet, furniture and appliance suitable for small size kitchen can be cumbersome. Hence, this article will be discussing more design ideas fit for small kitchens. Let's check it out!
Natural colours concept can never go wrong and always remains timeless. Among the best natural colour palettes that you can pick and combine for your kitchen are white, grey, black, sandstone, and olive. The truth is there is no limit in deciding the best colour for your kitchen. You can combine it with any colour according to your preferences and tastes. But bear in mind to always pick the natural ones to create a more spacious effect on your kitchen area.
Natural light is not only beneficial for humans and living things, but also one of the important elements for the interior. Natural light can help in making the kitchen look bigger, spacious, and less crowded. So, it is important to choose the right blinds and lights for your kitchen. You can opt for ceiling lamps or hanging lamps to create natural lighting during the night.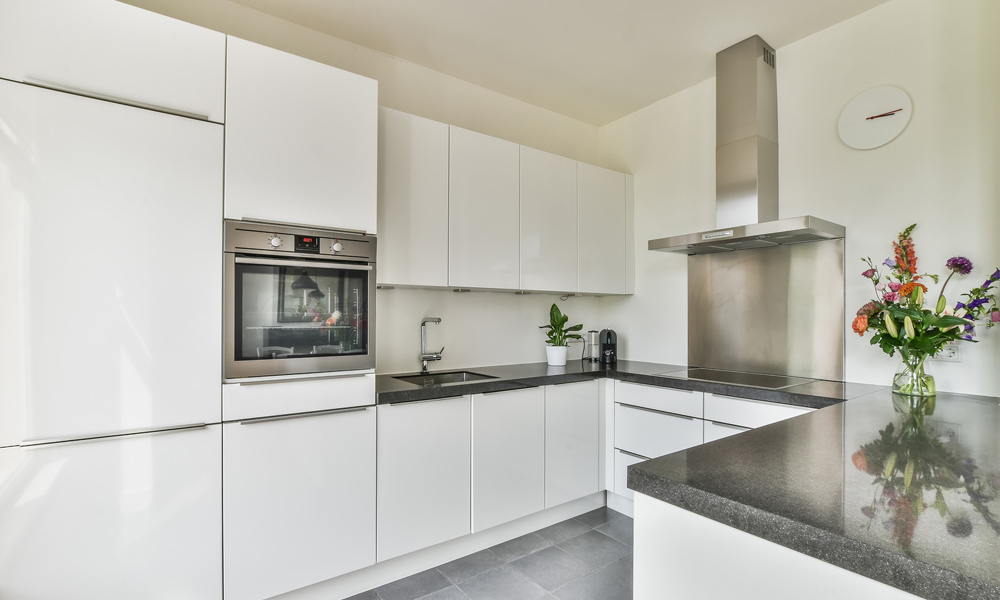 Minimalism is one of the concepts that getting rising its popularity. Implementing a minimalist concept to your small kitchen can help in making the space looks less crowded and roomy. You may have to be very considerate with every accessory that you want to put in your kitchen, otherwise, it would become a cramp. In the minimalist concept of the interior, natural colours are one of the important elements to create a clean and tidy ambience.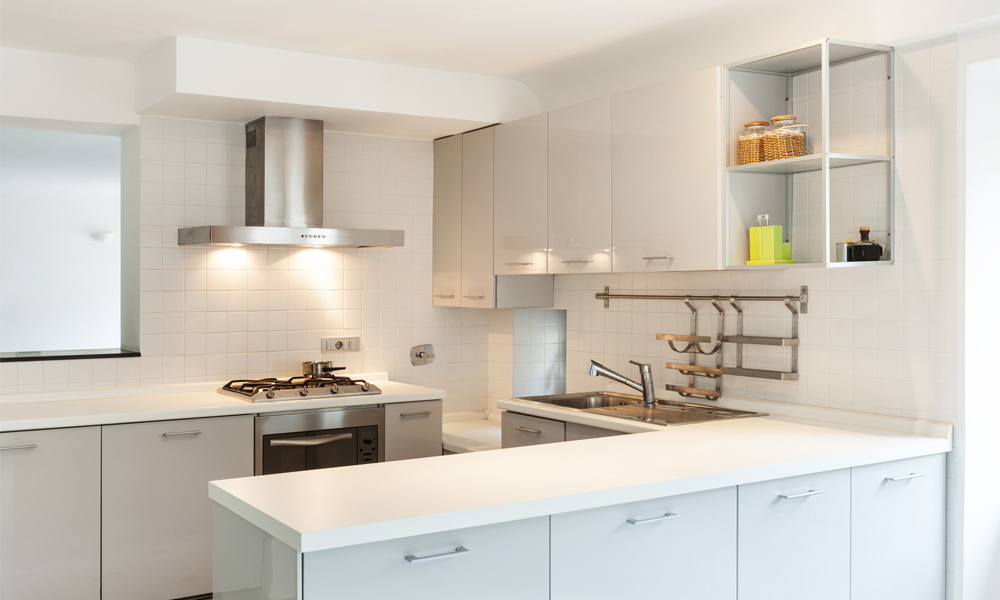 The choice of the correct kitchen cabinet design is very crucial in order to make the space to be high functions. Every drawer, storage, and rack that you want to choose must have its own purpose and function. To be able to fit all of your kitchen appliances and cooking essentials into your cabinet would be excellent as it gives clean look to your overall interior.
The L-shaped cabinet is one of the kitchen cabinet types that you can consider picking. It creates more space to have more than one cook at one time in the kitchen. Suitable for a kitchen with limited space as it gives an open layout to your kitchen and makes it look spacious and bigger.
A U-shaped kitchen cabinet allows you to have more storage to keep and hide all your cooking essentials and kitchen appliances. If you have tons of things to keep, this particular type of kitchen cabinet is most suitable for you.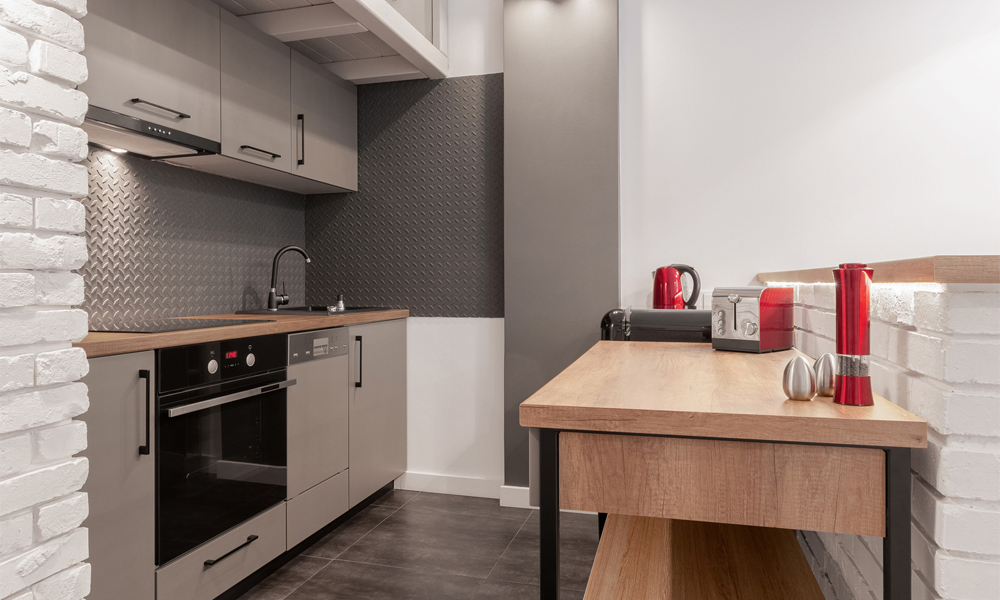 A single galley kitchen cabinet allows more space for the cooks to move around the space freely. It also creates an open layout to the overall interior which gives it a spacious and larger effect. You can be creative to make your kitchen looks more appealing by adding decorations and accessories.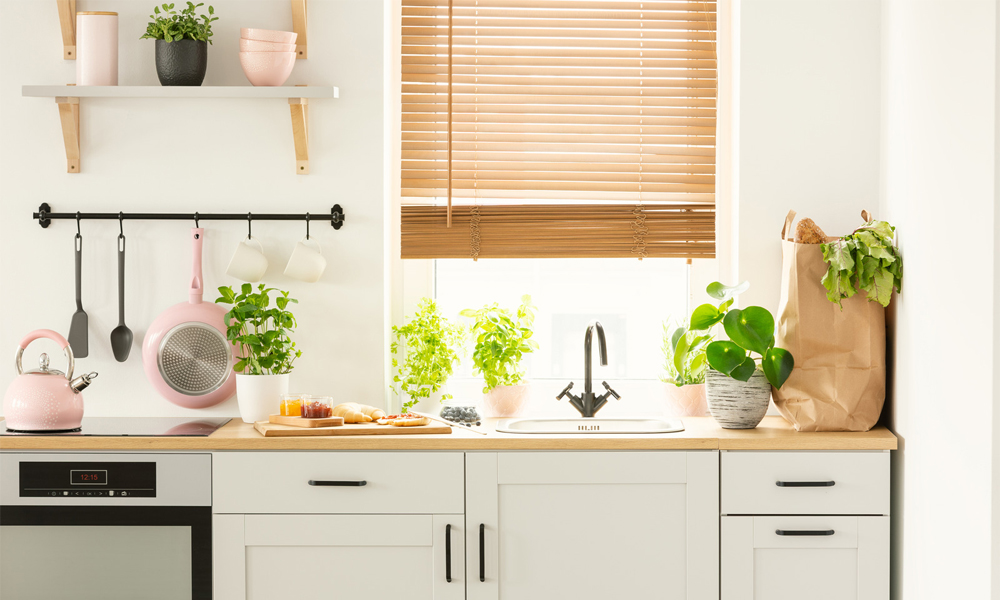 It is important to utilize every corner of your room to maximize its function and purpose. You may want to make use every aspect of your kitchen and put some additional kitchen storage.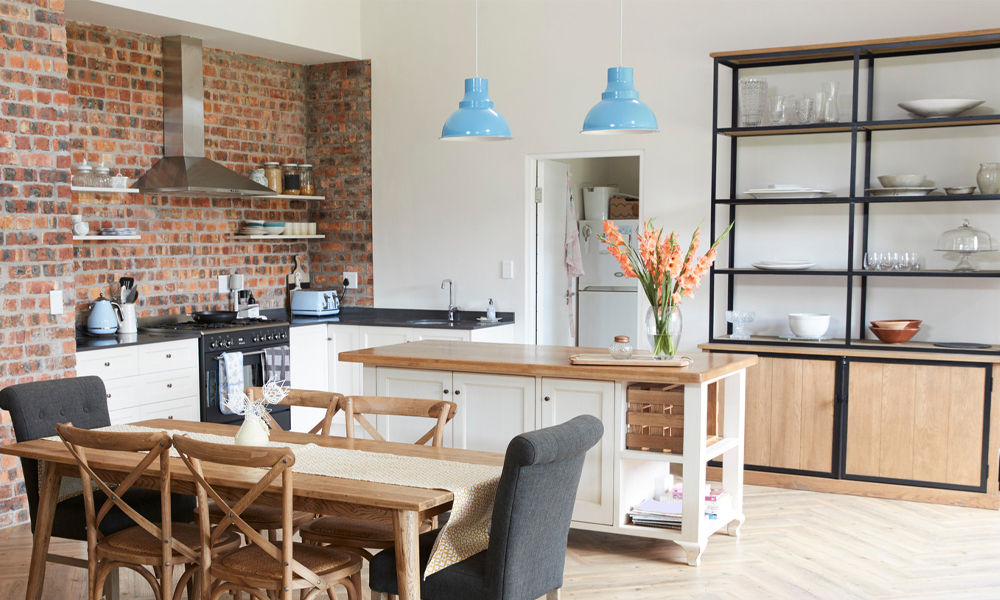 If you are not a fan to have a full kitchen cabinet for top and bottom, you can always opt for open shelves. Open concept kitchen shelves are also getting trendy these days as it gives the kitchen looks more spacious.
I hope this article '9 Small Kitchen Design Ideas in Malaysia 2022' can generate some ideas for you in creating your dream kitchen area. If you are looking for the best place to consult regarding the kitchen cabinets, feel free to contact us or visit our physical store located in Kota Damansara upon appointment.
Address: Lot 1-03, I-Residence, Persiaran Surian Seksyen 4,
Kota Damansara, 47810 Petaling Jaya, Selangor
Operating hours: Mon-Fri, 10 am – 10 pm
Contact numbers: 03-78903019/ 6011-27058270
Looking for new wardrobes or other furniture for your home or interior design project? Check out this amazing furniture website! www.tekkashop.com.my



Contact us to find out more
Customer enquiries:
Phone: +601120641106
Email: admin@tekkashop.com.my
For more stories like this, join our Facebook community on Facebook
Need help with your order? chat with us here
About Author
Fatiha
Fatiha is a freelance content writer who specialises in commercial writing, love travel and enjoys walking on the beach.