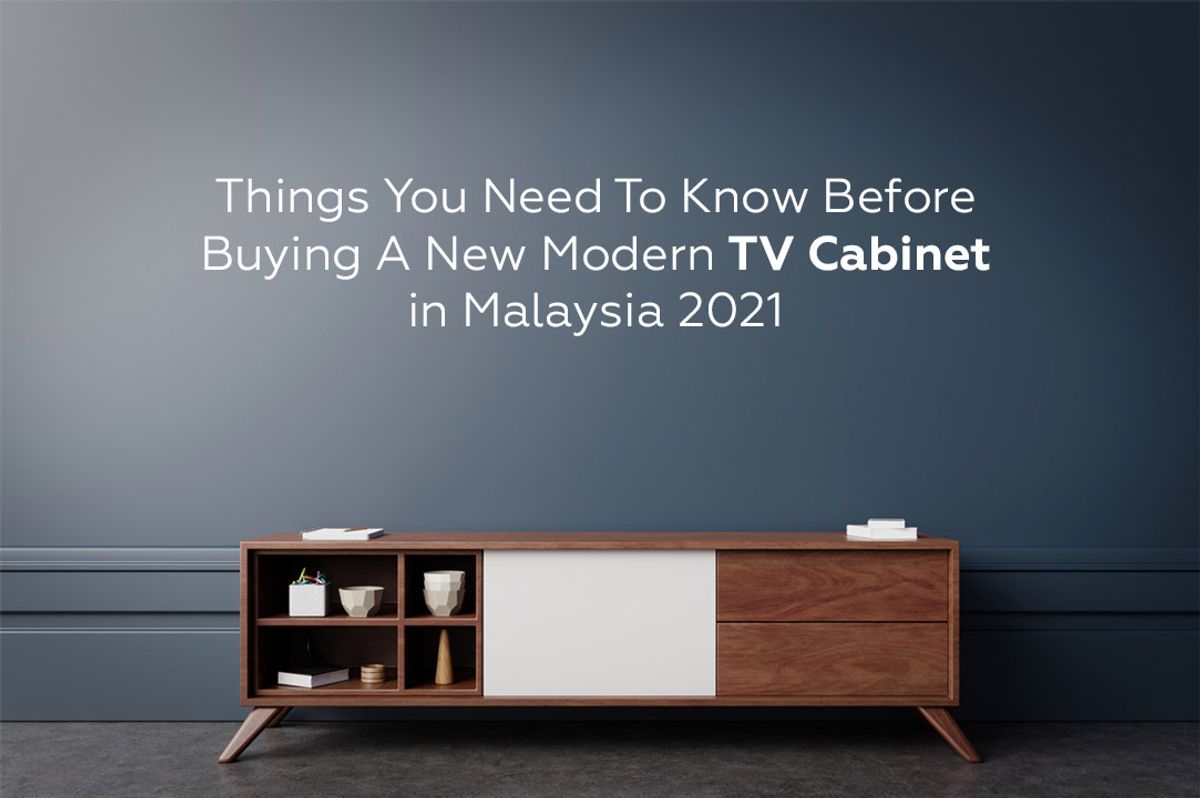 TV cabinet is one of the important furniture pieces in every living room. During leisure time, families often has quality and bonding time together in the living room where they watch favourite movies together. In this article, we will cover the topic of tips on choosing a modern TV cabinet in Malaysia 2021.
1. Identify the best viewing angle and height
Angle is one of the most important things to consider before purchasing a TV cabinet. It also depends on your TV size too. One tip that you can follow is to try to find or choose the TV cabinet that matches your sofa's height so that when you are watching your favourite movies, you can feel comfortable and able to enjoy your favourite movies for hours.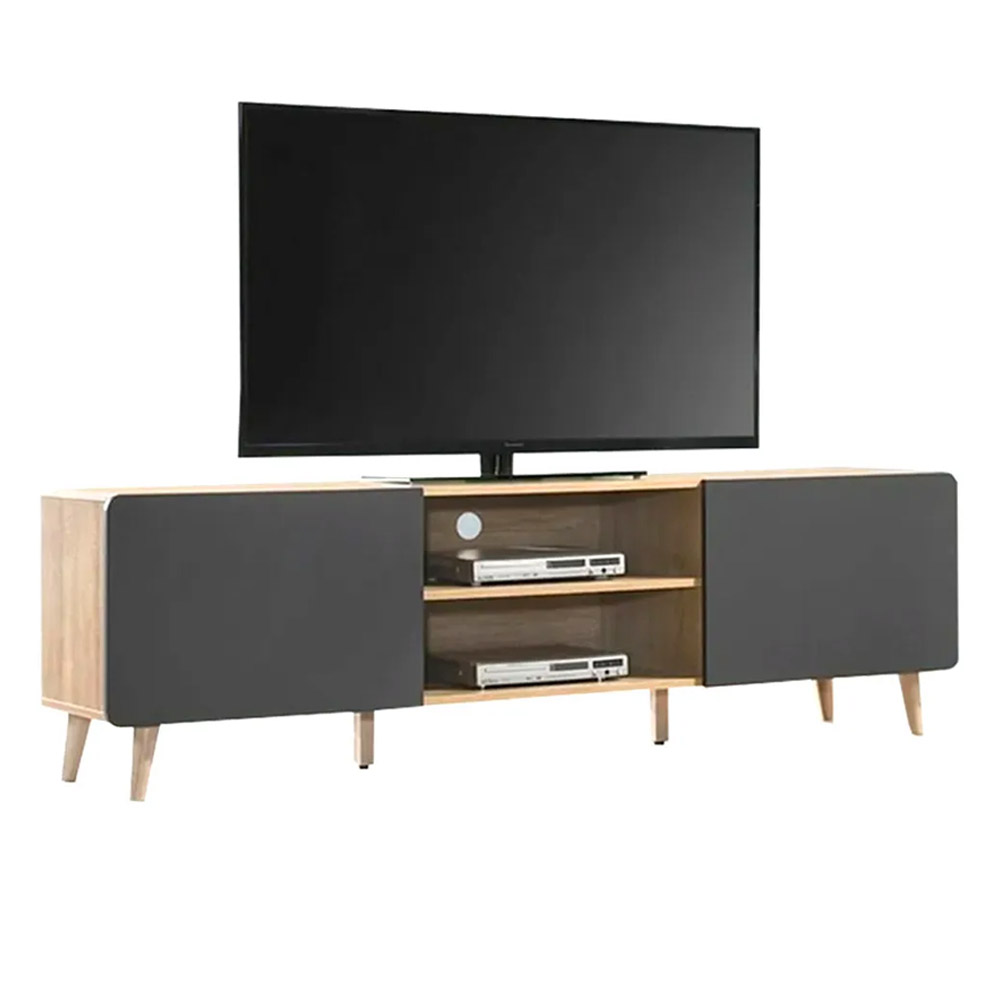 2. TV size and width of your TV cabinet must match
Nowadays people are more interested in buying a bigger tv screen size such as a 40 to 50 inch TV. Another thing that you need to consider when choosing a TV cabinet is you need to make sure that the TV size is just nice when you put it on the TV cabinet. Your TV size cannot be too big compared to the TV cabinet. Placement between TV and your seating area also need to consider, when TV size is too large, it could make your eyes tired if you placed it too near.
3. Choose the best style
Every house has its own interior design style, do not spoil it with the wrong TV cabinet that you have chosen. Choose the TV cabinet's colour or material that can match your living room decor. There are many types of TV cabinets that you can consider, for example, modern minimalist, Scandinavian TV cabinet and many more.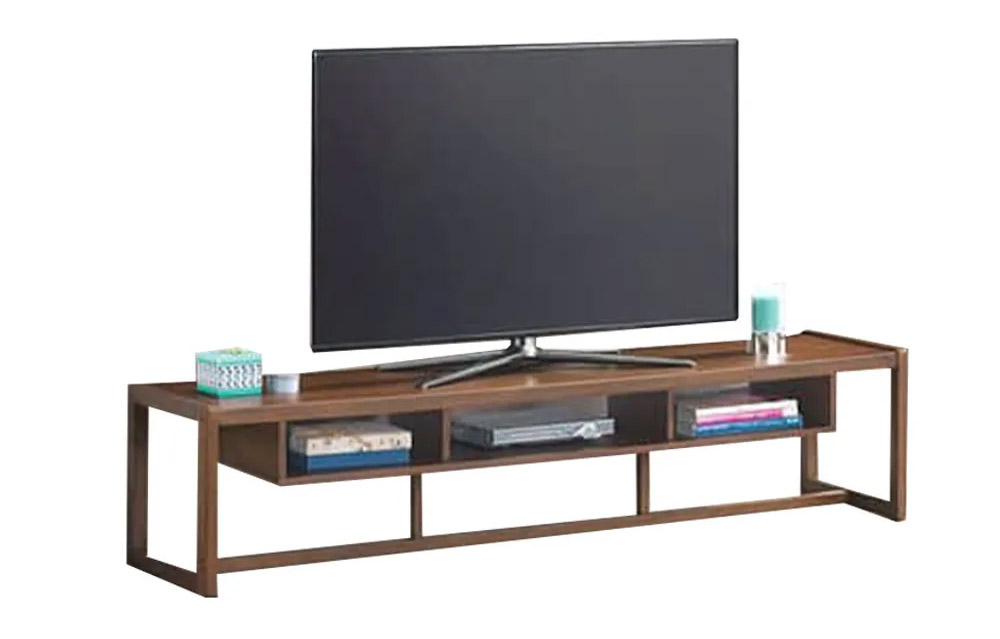 4. Find the right material
Wood, metal, particleboard, medium-density fiberboard and glass are the most common materials used for a TV cabinet. The key point is you need to find a TV cabinet that is made of durable such as wood and metal materials. Wood is heavier than metal making it more stable and safe. If you have children, make the right decision by choosing a TV cabinet that has round edges so that it will be safe for them.
We hope that our guide on the Things You Need To Know Before Buying A New Modern TV Cabinet in Malaysia 2021 will help you to buy the best TV cabinet in Malaysia. Do also read our other articles too. Please do share this along with your friends if you have found this useful.
Looking for new wardrobes or other furniture for your home or interior design project? Check out this amazing furniture website! www.tekkashop.com.my

Contact us to find out more
Customer enquiries:
Phone: +601120641106
Email: admin@tekkashop.com.my
For more stories like this, join our Facebook community on Facebook
Need help with your order? chat with us here
About Author
Noramin
Noramin is a freelance content writer who specialises in commercial writing, love travel and enjoys walking on the beach.