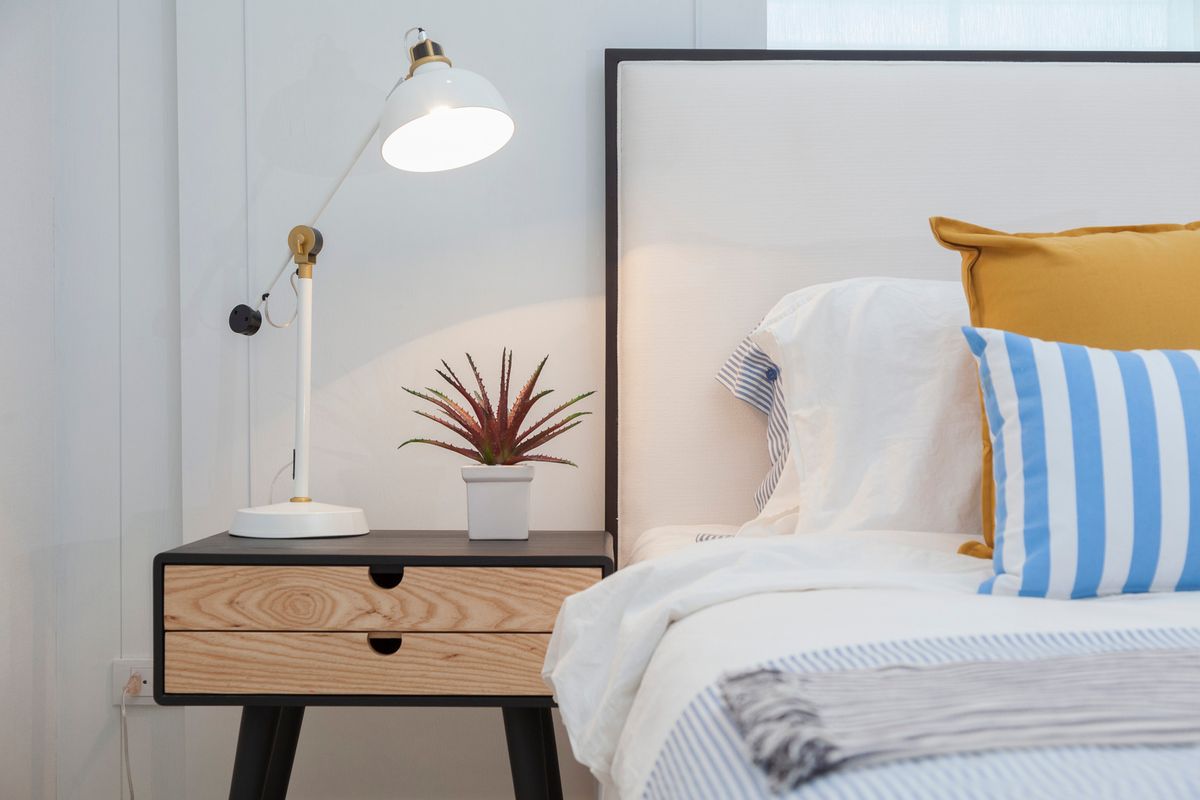 Some people don't find the importance of having a bedside lamp in their bedroom. Without them knowing that bedside lamp is not only practical for their users but also can be used as additional decorations in the bedroom. A bedside lamp has the ability to elevate the mood and environment of the room. You can complement your whole room theme with decorations like portraits of pictures, flowers, and a cute bedside lamp. Not only that, but it is also practical to be used for light reading before bedtime and can save up the usage of electrical power.
Below I have gathered some information regarding bedside lamps in Malaysia. Check out to find out more about the best places to purchase your bedside lamp.
(Source: Tekkashop)
Tekkashop is known as the supplier of home furniture and office furniture since 2015. With their good expertise in this field, this company offers various designs of bedside lamps in their collection of home appliances. Holding to its philosophy in providing high-quality products at a reasonable price for the customers. So, every product is designed accordingly to suit the taste, needs, and interests of their customers. The dressing table produced in Tekkashop undoubtedly has the best quality as the company always ensures the longer lifespan of their goods. Hence, Tekkashop is listed as one of the best places to buy bedside lamps.
Address:
Lot 1-03, I-Residence, Persiaran Surian Seksyen 4,
Kota Damansara, 47810 Petaling Jaya, Selangor
Operating Hours: Mon-Fri, 10 am - 6 pm
Contact numbers: 03-78903019/ 6011-27058270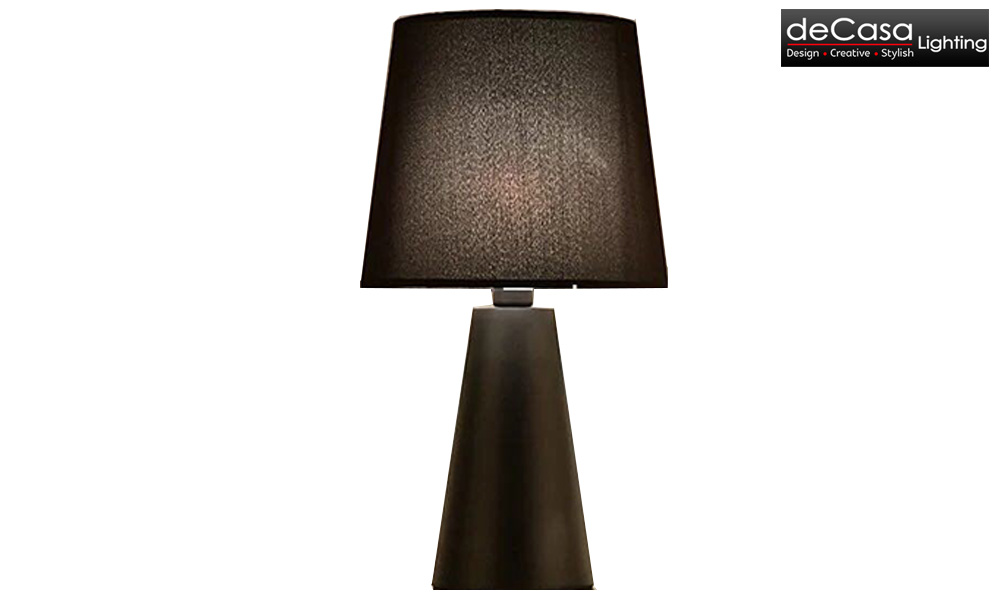 (Source: de Casa Lighting)
De Casa Lighting is a company that is specifically an expert in producing various types of lamps in Malaysia. Amongst their collections include ceiling lights, chandeliers, wall lights, outdoor lights, floor lamps, and table lamps. Every lamp is designed to cater to the needs and preferences of people from different age groups and gender. De Casa Lighting ensures the highest quality of products to be delivered to their customers. So, if you are found of their lamp designs, can check the brand's website or visit the physical store.
Address:
Decasa Lighting Sdn Bhd
38, Jalan Suria Puchong 1
Pusat Perniagaan Suria Puchong,
47110 Puchong, Selangor, Malaysia.
Contact numbers: 603-8944 0036/ 603-8940 0880

(Source: Houses Lightings)
Houses Lightings was founded in Malaysia in 2001 and have more than a decade of experience in this particular field. This brand provides a wide range of home appliances such as lighting products, bathroom accessories, and electrical appliances. It is no doubt that their collection of bedside lamps is varied, making it suitable for every range of customers.
Address:
29, 31, 33, 35, Jalan BPU 6,
Bandar Puchong Utama, 47100 Puchong,
Selangor, Malaysia.
Operating hours: Tue-Sun, 10.30 am - 7 pm
Contact number: 6012-266 3790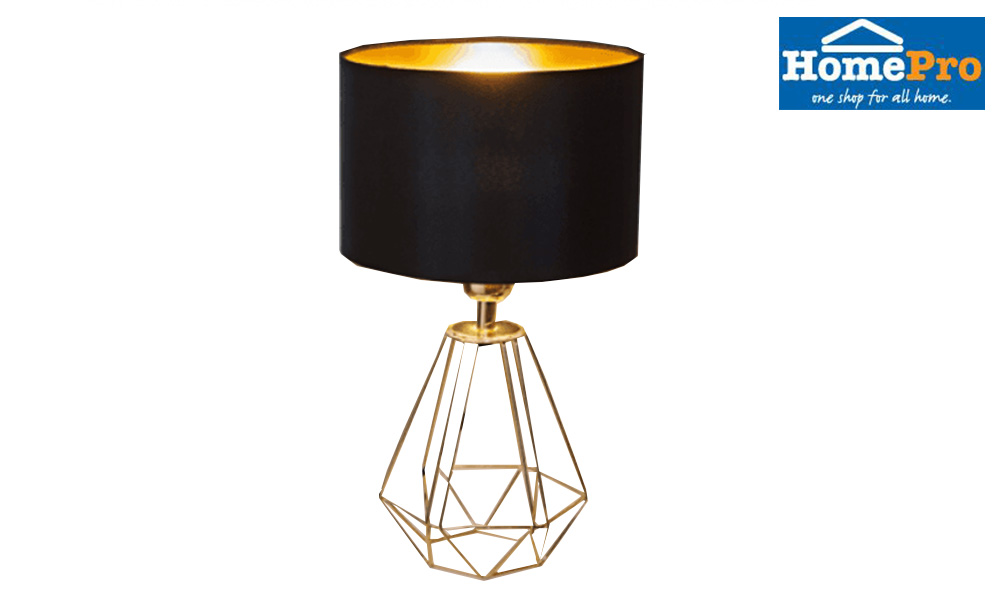 (Source: Home Pro)
HomePro was established in 1995 and is about to be one of the biggest furniture companies in the world. At the moment, HomePro has seven branches in Malaysia, which made it accessible to customers from outside of the Klang Valley area. It aims is to be a one-stop center for home furniture and appliances, including table lamps or bedside lamps.
HomePro offers a wide range collection of bedside lamps at a very reasonable price. So, if you are interested to buy, can check out their website or visit their physical stores.
Address:
Lot MA1, 8, Jalan PJU 7/4,
Tesco Mutiara Damansara,
47800 Petaling Jaya, Selangor
Operating hours: 10am – 10pm
Contact numbers: 03-7890 3498/ 03-7890 3499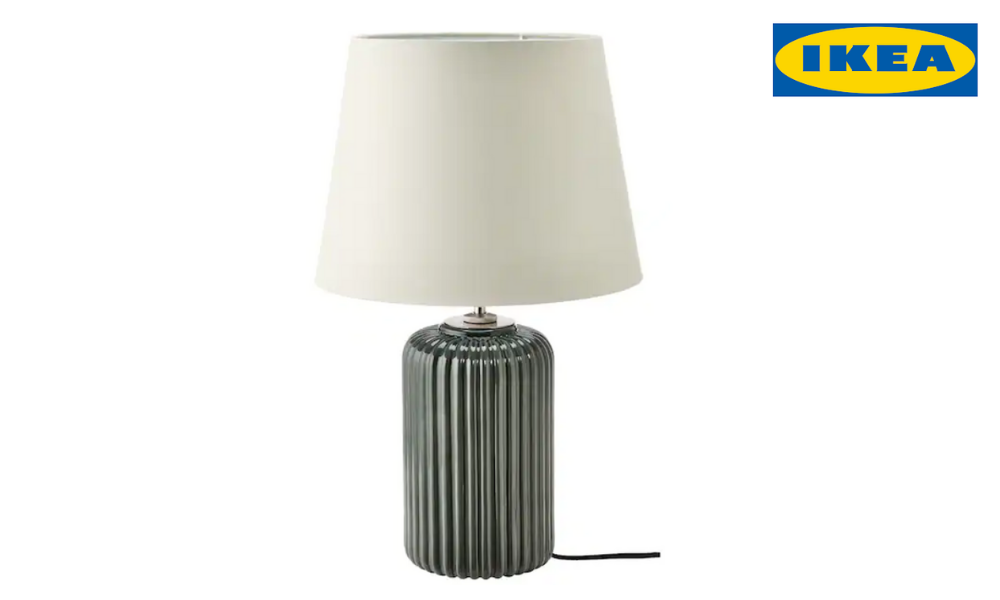 (Source: Ikea)
Ikea is undoubtedly offering a variety of bedside lamps from their collections. The brand is a well-established furniture company that produces a wide range of home furniture and home appliances including bedside and table lamps. Famous for its trendy, modern, and minimal designs and concepts for every product which are capable of catering to the preference of different age groups and gender. Products produced by Ikea always come in handy, are easy to use and require minimal maintenance hence, it is very user-friendly.
Address:
IKEA Damansara @ IPC Shopping Centre
No. 2 Jalan PJU 7/2,
Mutiara Damansara,
47800 Petaling Jaya, Selangor.
Operating hours: Mon - Sun, 10 am - 10 pm
Contact number: 03 7952 7575

Deciding the best decorations to put at your home is not an easy task. Therefore, I hope that this article 'Top 5 Best Places to Buy Bedside Lamp in Malaysia 2022' can help you in the decision-making of purchasing the most suitable bedside lamp for your room.
Looking for new wardrobes or other furniture for your home or interior design project? Check out this amazing furniture website! www.tekkashop.com.my



Contact us to find out more
Customer enquiries:
Phone: +601120641106
Email: admin@tekkashop.com.my
For more stories like this, join our Facebook community on Facebook
Need help with your order? chat with us here
About Author
Fatiha
Fatiha is a freelance content writer who specialises in commercial writing, love travel and enjoys walking on the beach.