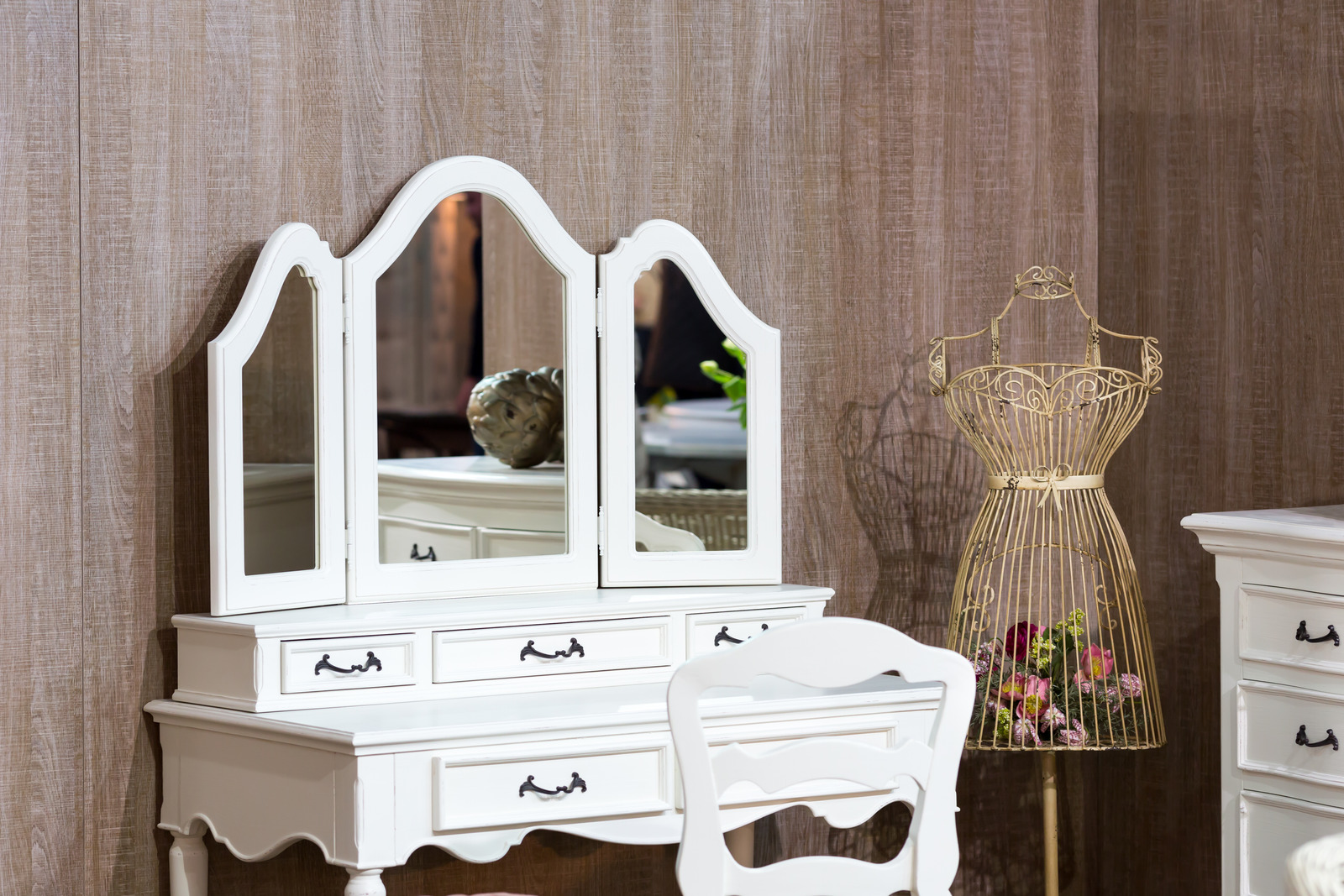 To have a complete and nice dressing table is every girl's dream for a perfect bedroom! It can be said that most women own makeups and skin cares, hence it is really important to have a dressing table in their bedroom. Aside from that, the dressing table also has the ability to lighten up the surrounding.
Below are some of the lists that I have gathered, on the best brands when purchasing dressing tables in Malaysia.
(Source: Mumu Living)
Mumu Living offers the latest trend designs of various furniture in their collections. Their collection of dressing tables come in various concepts such as modern, classy, contemporary, and minimalist that are able to cater to the preference of various age ranges. Among their famous collection of dressing tables is the Amber Dressing Table Set. Made from a melamine board to ensure a clean and clear surface, a solid handle for a smooth touch, and easy to grip and build in a drawer for storage of your makeups, skincare, and accessories.
Address: G-01, IDCC Shah Alam
Jalan Pahat L/15L, Section 15,
40200 Shah Alam, Selangor
Operating hours: daily, 10 am to 7 pm
Contact numbers:
03 5545 3337
016 228 6712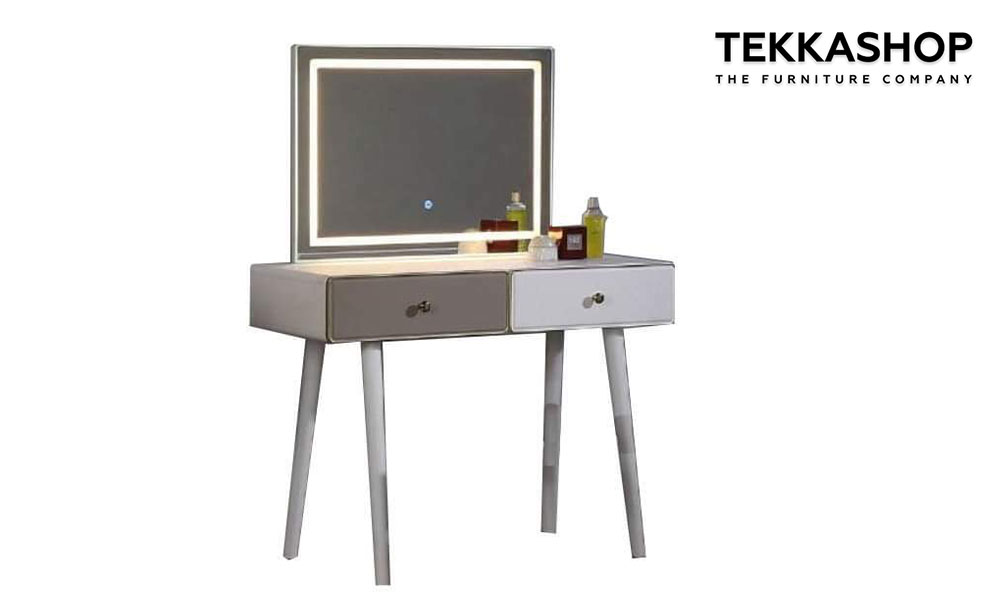 (Source: Tekkashop)
Tekkashop was founded in 2015 and has been one of the prominent furniture companies in Malaysia, particularly in the Klang Valley area. Tekkashop offers contemporary office and home furniture that ideally represents the uniquity, modern and cosmopolitan favors desired by the people. Holding to its philosophy in providing high-quality products at a reasonable price for the customers. Every product is designed and picked from the best material in order to ensure that the customers have the best experience in using the furniture.
The dressing table produced in Tekkashop undoubtedly has the best quality as it is made from the best material to ensure the longer lifespan of goods.
Address: Lot 1-03, I-Residence, Persiaran Surian Seksyen 4,
Kota Damansara, 47810 Petaling Jaya, Selangor
Operating hours: Mon-Fri, 10 am – 10 pm
Contact numbers: 03-78903019/ 6011-27058270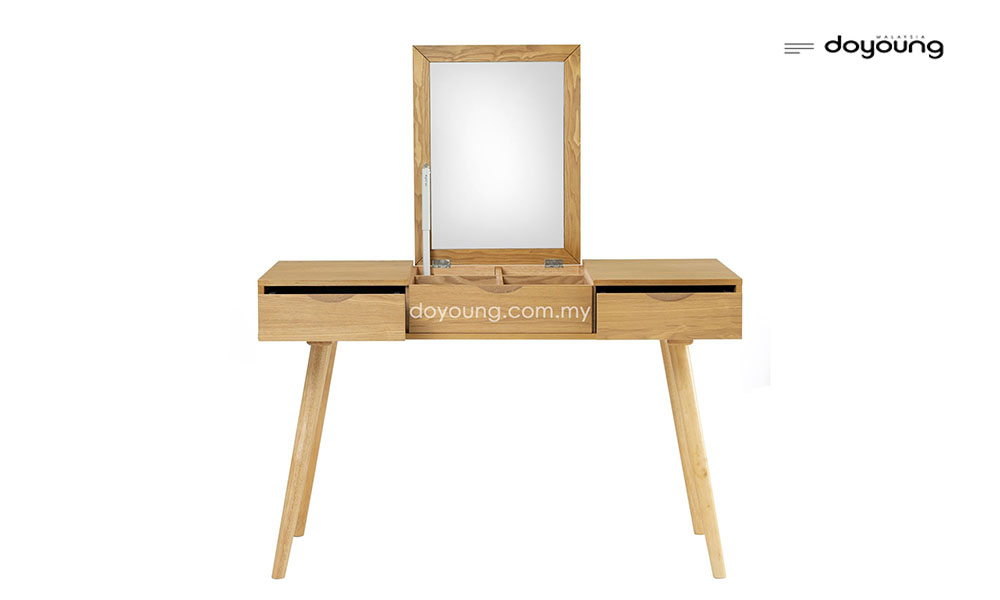 (Source: Doyoung)
Doyoung Malaysia supplies trendy and modern furniture suitable for every age range from across the country. It aims to help the customer in transforming the spaces in their house into a beautiful home. One of their collections of dressing tables named Lahela is made from high-quality wood, provided with a mirror that gives a luxurious effect to its overall look. This dressing table surely can lift up the surrounding of your bedroom.
Address: 10, Jalan Elektron U16/E, Seksyen U16,
Denai Alam, 40160 Shah Alam, Selangor, Malaysia.
Contact numbers: 6016-521 1324/ 6011-1327 3788/ 6011-2870 3021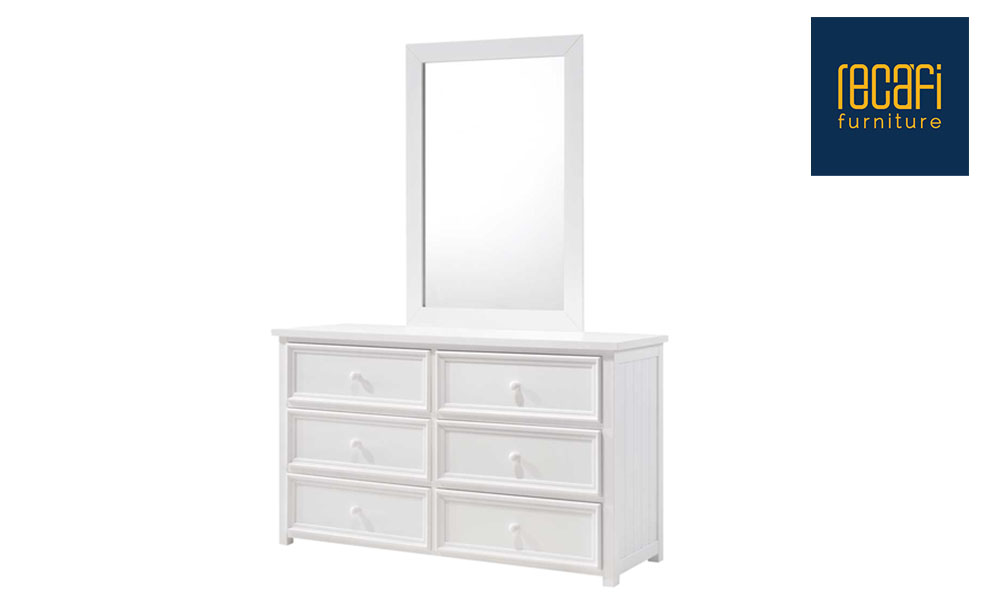 (Source: Recafi Furniture)
Recafi Furniture produces various concepts of home and office furniture such as from classic to contemporary and traditional to modern. They have plenty of beautiful designs for dressing tables suitable to various preferences and age groups. The advantage for those living in the Northern region of Malaysia - Penang, Kedah, and Perlis, because the physical store of Recafi Furniture is located in Penang. You may visit their physical store or check out their website.
Address: 720 Jalan Perindustrian Bukit Minyak
14100 Simpang Ampat Pulau Pinang
Operating hours: Mon to Saturday: 10:00 am– 6:00 pm
Sunday: Closed
Contact numbers: 016-211-9235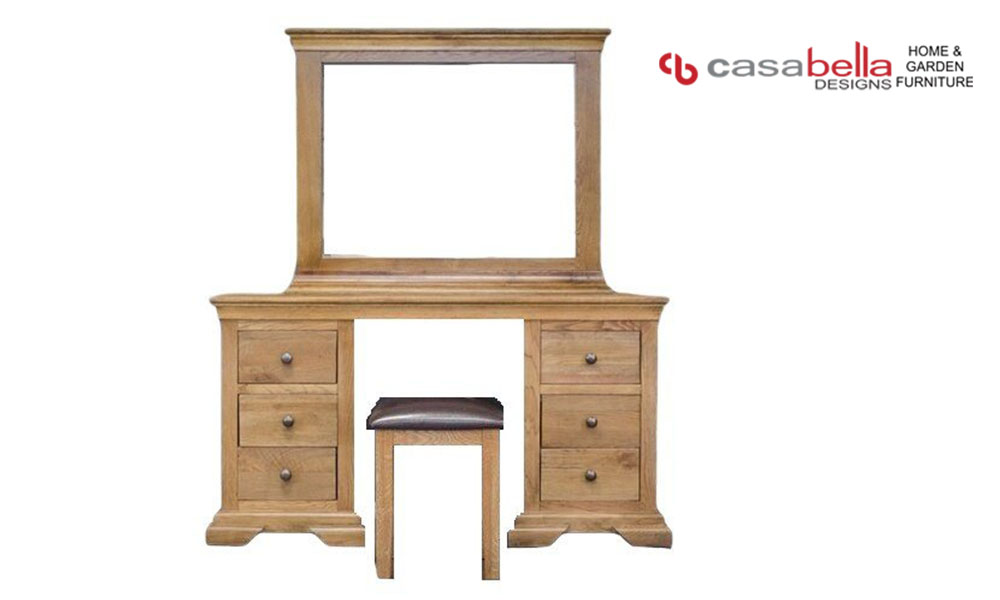 (Source: Casa Bella)
The brand of Casa Bella is very synonymous with the supply of eco-friendly designed home furniture and garden furniture. The company is committed to sustaining eco-friendly business practices and taking into account the importance of the environment for the future generations. It is crucial to highlight that the material of timber made from sustainable teak preserves and synthetic wicker is 100% recyclable in order to commit to quality furniture that respects our precious environment.
Address: 2-9 Ground Floor Space U8
No 6, Persiaran Pasak Bumi,
Bukit Jelutong, 40150 Shah Alam.
Contact numbers: 03-5037 1754/ 03 5037 1753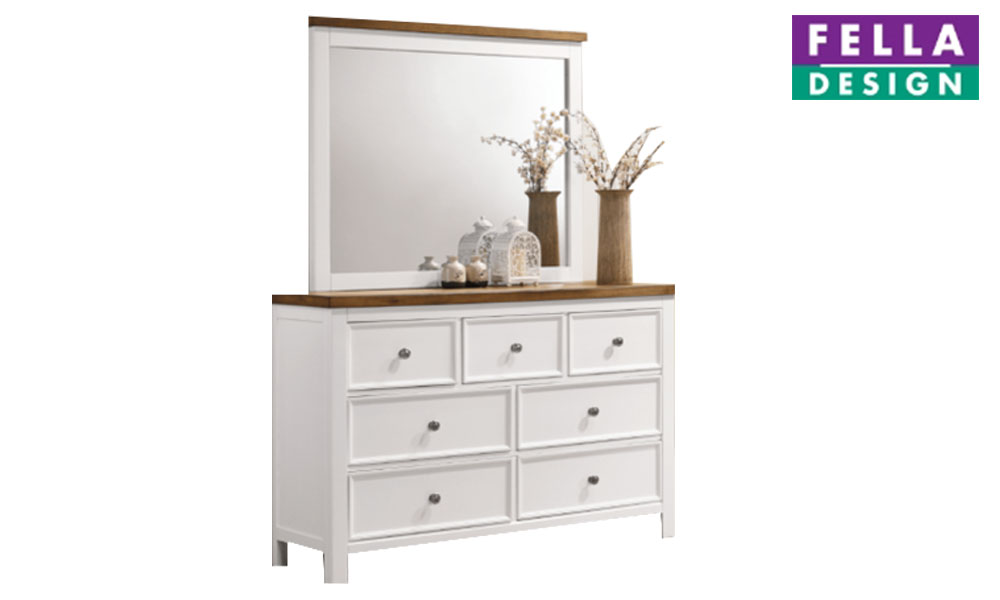 (Source: Fella)
Fella Design has more than 30 years of experience in manufacturing furniture in Malaysia. Their expertise in producing premium, luxury, and elegant design home furniture such as dressing tables. In which, the customers are able to customize their own furniture according to their taste. So, those who are fond of luxury and premium kinds of dressing tables, can check out their website or stop by at their physical store located in Shah Alam, Selangor.
Address: Lot 2791, Persiaran Elektron,
Bkt Subang Seksyen U16,
40160 Shah Alam. Malaysia
Operating hours: Daily, 10am - 6pm
Contact number: 03-7846 5433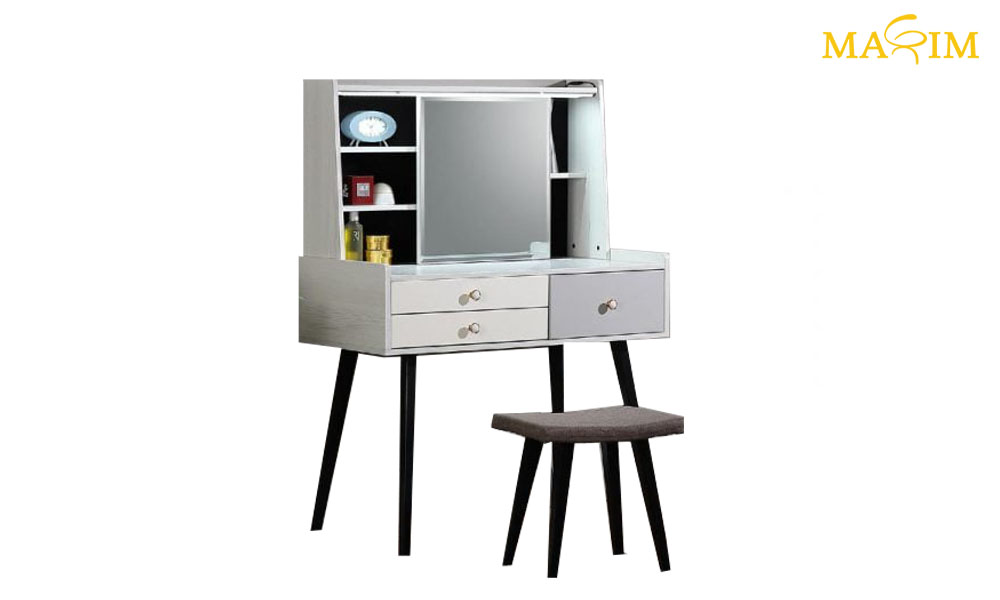 (Source: Maxim)
Maxim Furniture and Electrical was first established in 1993 and specialize in offering a complete range of home furniture and electrical product. Every product has its own uniqueness that serves the purpose of its function. Maxim Furniture ensures that every product is made from high-quality material to make it durable and last long. Their dressing tables come in various designs and price ranges, hence making the product available for everyone.
Address: No.60, Jalan SS 15/4D,
47500 Subang Jaya
Operating hours: Mon - Fri 9am-6.30pm
Sat 9am-5.30pm
Sun 12noon-6pm
Open on public holiday
Contact numbers: 03-5635 0060, 010-220 2863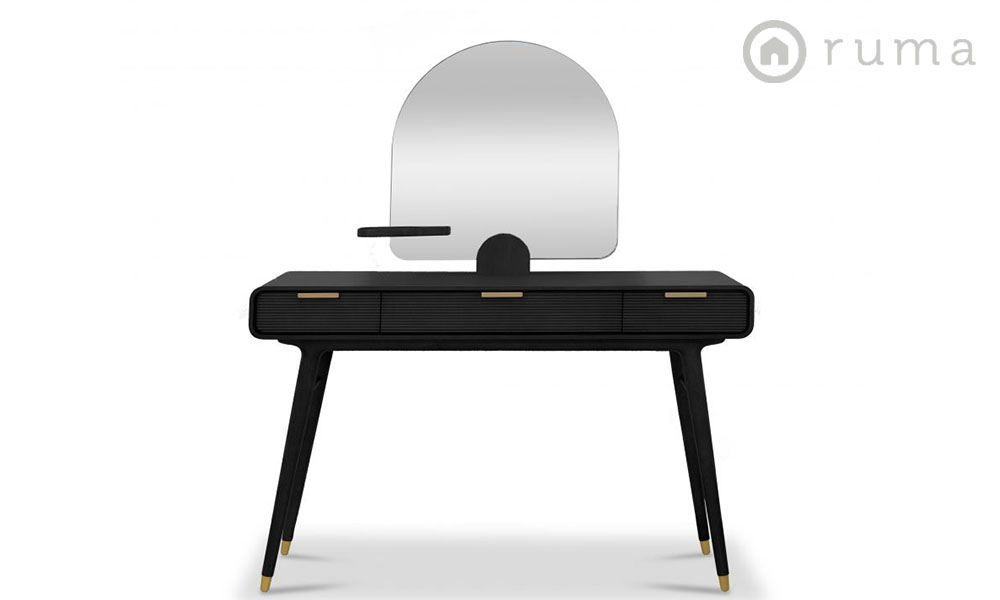 (Source: Ruma)
Ruma offers home furnishings that represent the urban, modern, and cosmopolitan styles that cater to various preferences. Ruma also sources and handpicks the trendiest home furnishing items, then tweak and resize them to fit the needs of a modern home. Their dressing tables come in various, modern and beautiful designs that surely can lift up the overall surrounding of your bedroom.
Address: Ruma Warehouse (HQ)
Lot 1082, Jalan Bangi Lama,
43500, Semenyih, Selangor
Operating hours: Mon-Sat: 2.00pm-5.00pm
Contact numbers:
018-9854811 (MesaMall Store)
018-3514811 (Atria Store)

(Source: Ikea)
Ikea is a well-established furniture company that produces a wide range of home furniture and home appliances. Founded in 1943 and has become one of the biggest furniture companies around the globe. Well known for its trendy, modern, and minimal designs and concepts for every product which are capable of catering to the preference of different age groups and gender.
Their collection of dressing tables has various designs, concepts, colors, and price ranges. Products produced by Ikea always come in handy, are easy to use and require minimal maintenance hence, it is very user-friendly.
Address: IKEA Damansara @ IPC Shopping Centre
No. 2 Jalan PJU 7/2,
Mutiara Damansara,
47800 Petaling Jaya, Selangor.
Operating hours: Mon - Sun, 10 am - 10 pm
Contact number: 03 7952 7575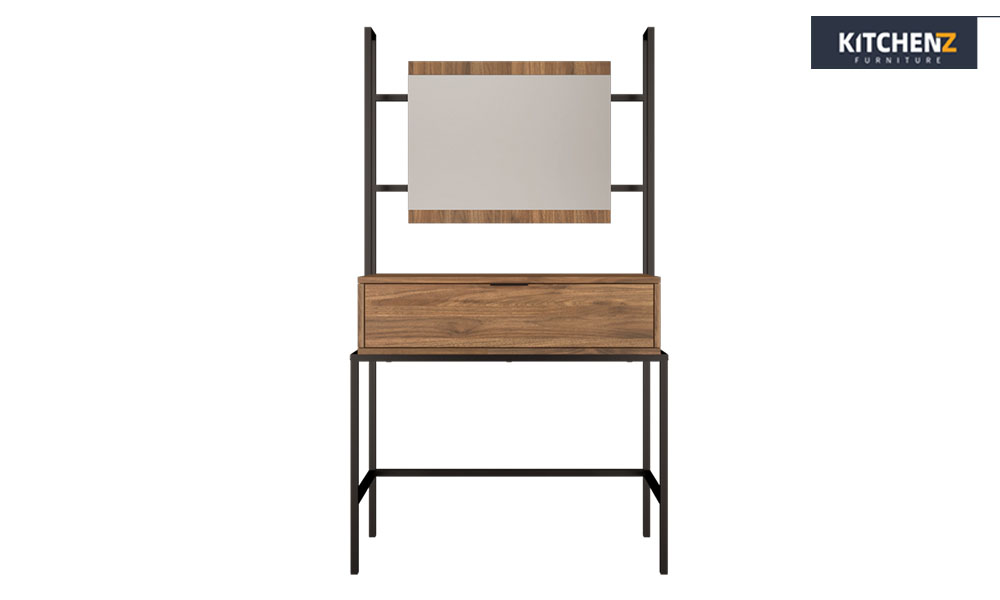 (Source: KitchenZ)
KitchenZ is a part of SPF Home Deco which was founded in 2015. It is believed that this company has over 12 years of experience in this particular field and is capable of delivering the highest quality for their fellow customers. KitchenZ always ensures that every product is made out of the best material and represents the urban, modern, and cosmopolitan designs.
Their dressing tables come in various designs, price ranges suitable for different age groups.
Address: Suite 26-5, Setia Avenue, No.2,
Jalan Prima S U13/S, Setia Alam,
Seksyen U13, 40170 Shah Alam, Selangor.
Operating hours: Mon-Fri, 9 am - 6 pm
Saturday, 9 am - 6 pm
Contact numbers: 012-4538638

We hope that this article 'Top 10 Best Dressing Table Brands in Malaysia 2021' can help you in deciding to purchase the most suitable dressing table for your lovely bedroom.
Looking for new wardrobes or other furniture for your home or interior design project? Check out this amazing furniture website! www.tekkashop.com.my



Contact us to find out more
Customer enquiries:
Phone: +601120641106
Email: admin@tekkashop.com.my
For more stories like this, join our Facebook community on Facebook
Need help with your order? chat with us here
About Author
Fatiha
Fatiha is a freelance content writer who specialises in commercial writing, love travel and enjoys walking on the beach.