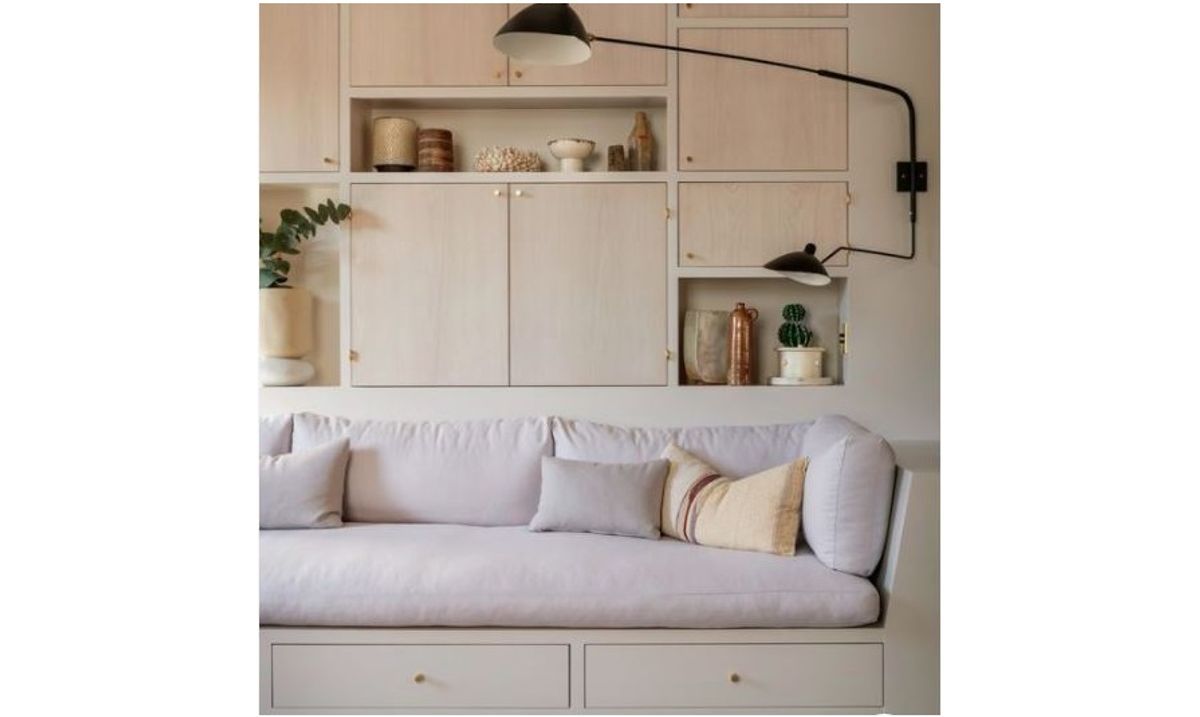 Some of us do face the trouble into getting organize. Have to admit we can get messy and lost track in the way. Without realizing it, the damage has been done and it is just a matter of time to get that "clean mode" button to come by and finally doing some chores.
But do you know that they are some amazing storage ideas that you can implement into your home? Not only you can keep things in place you will also be able to blend and mix around with the furniture designs, functions and texture into your home interior.
Take advantage of the multi function furniture features and use it to keep clutter in minimal by concealing and get organize with style.
1. Multi-level Coffee Table
Coffee table is very multi-function. By adding various levels, it will create a modern table that really serves a purpose for storage. Items such as magazines, books can be place at the bottom. Flowers and decoration at the top creates a personal touch to the space.
2. Console Table
With a slim profile and and sleek design is a great way to add some stylish touch into the living room. Provided with sliding compartments perfect to keep some small items inside. Plus console tables comes in many designs and size to fill any space.
3. Glass Cabinet
Upgrade your interior with a touch of elegant and class by using glass base cabinet or shelves. Suitable to display any valuable photos, awards, books or presents and create a small gallery. Something to talk about with your guests when they come over for any gatherings.
4. Storage Bench
Combination of a seat and storage compartment is simply brilliant. Suitable to be place in any living spaces, especially for studio home which do not need too much furniture. But it all comes to your taste for designs, these models is perfect to keep your items in disguise plus clutter free!
5. Multi-layer Industrial Display Cabinet
Modern touch of simplicity shelve design which can fill up an empty space. It comes with multiple shelve dividers that could keep different items in it while the rest of the shelve can be use to put awards, family photos or books perhaps in between. It saves space storage and keeps the room organize with some unique industrial design.
6. Dresser
When you look at a dresser it usually place in bedrooms. But why not using it for your living room? It is a great way to recycle dresser to keep all of the books, movies, kids toys, wires, CDs, or games. If the space is a little too small you can use it as a TV stand.
7. Desk
Since working from home is the new norm, you can try to bring out your study desk to your living area which allows you to experience of scenery while working. It also comes with different shapes and sizes, choose a unit with drawers so you can easily keep items like pens or notepad.
8. Shelving Unit
Owning one type of shelve will add a character and aesthetic appeal to your living space. Great way to bring up eye-catching attention and keep your items beautifully display while storing your wares.
9. Built-in Display Cabinet
If you are the type who loves books, try to Invest in built-ins to give your living room architectural presence and a more organized appearance. An extensive library of books or a large collection of decorative items to display. Perfect way to use up the space on those empty walls.
10. Tv Cabinet
Tv cabinet not just work as a place to keep your television on display. It acts as a entertainment canter to keep all of your favorite albums, games, home entertainment speakers and many more in place and helps you to not lose any device.

Contact us to find out more
Customer enquiries:
Phone: +601120641106
Email: admin@tekkashop.com.my
For more stories like this, join our Facebook community on Facebook
Need help with your order? chat with us here
About Author

Assila
Assila is a freelance content writer specialises in commercial writing, love music and enjoy sketching on his sketchbook.