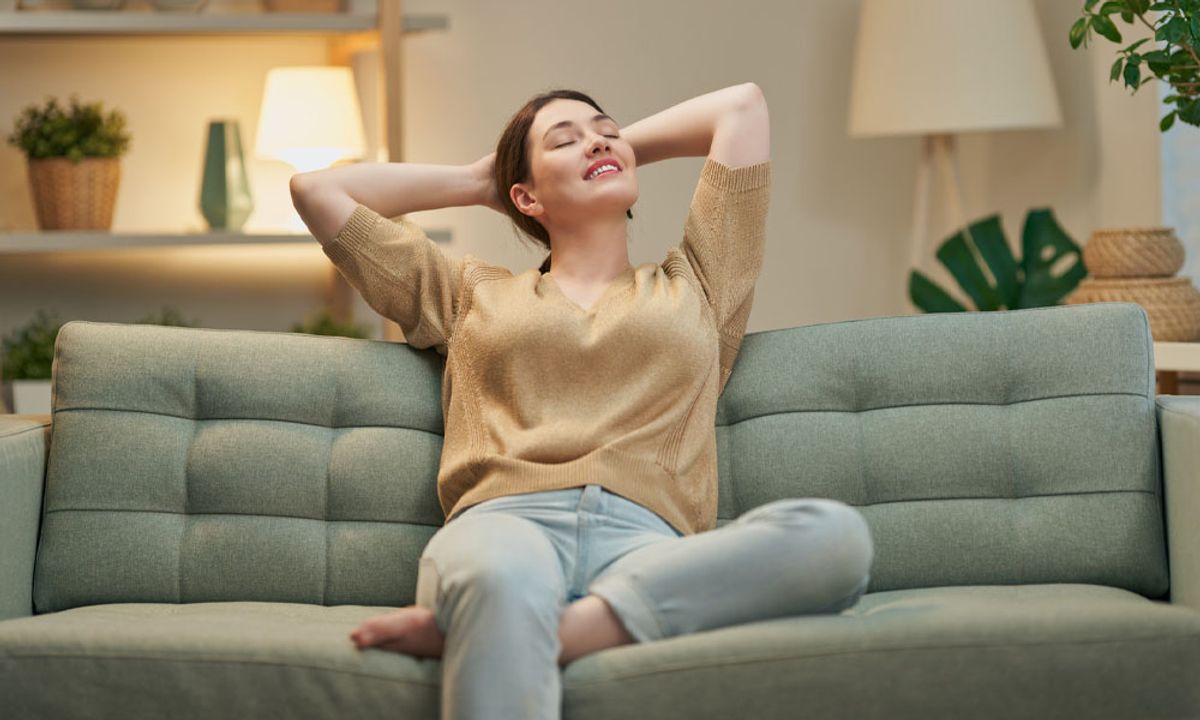 A recliner sofa is a chair with an adjustable back and footrest to ensure the ultimate comfort while sitting on it. Recliner sofas are rising its popularity these days as it provides super comfort and brings your relaxation time to the next level. Sitting for too long in the wrong position could harm your back, leading to lower back pain and body aches. Unlike a traditional stationary sofa, recliner sofas tend to be cheaper with customization features – adjustable seat, thick and soft cushion.
Aside from that, owning a recliner sofa has various benefits – stress relievers, improves blood circulation, helps in mobility and motion for eldest, and comfort for Netflix and chill. Now, you can enjoy binge-watching your favourite Netflix series while resting on your recliner sofa without any discomfort. Thus, if you're planning to purchase a recliner sofa for your use or your beloved ones, keep reading this article as we will list down some of the top 10 best recliner sofa brands in Malaysia.
(Source: Tekkashop)
Tekkashop has been known as the supplier of home furniture and office furniture since 2015. With their excellent expertise in this field, this company offers various home sofa designs in their collection, including reclining lines. They hold to their philosophy in providing high-quality products at a reasonable price for the customers. So, every product is designed accordingly to suit their customers' tastes, needs, and interests. The recliner sofa produced in Tekkashop undoubtedly has the best quality as the company always ensures the longer lifespan of their goods. Their collection of recliners come in various sizes, colours, and designs. Hence, Tekkashop is listed as one of the best places to buy a recliner sofa that can fit your small space.
Feature:
Plush style design comes with sturdy plastic legs
Adjustable footrest and backrest
The seat cushion is made of premium high-density foam upholstered
PU material that can create ultimate comfort when using
Recline mechanism that allows you to adjust the sofa contour
What we like

The price is at affordable range
Simple design and high-functional
Well-padded for ultimate comfort
Has recline mechanism for adjusting the seat

What we don't like

It comes in one colour only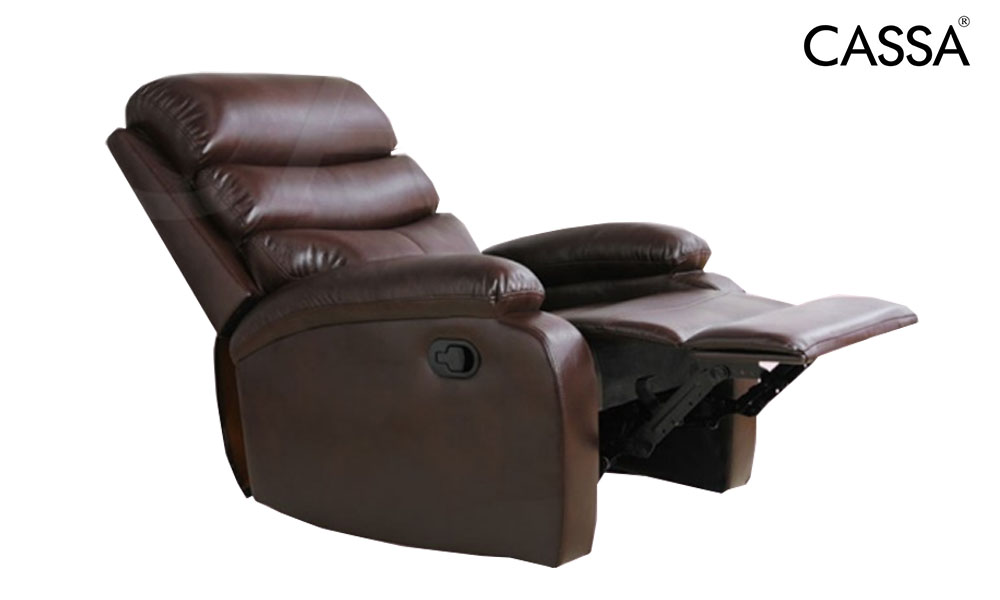 (Source: Cassa)
Cassa offers a new experience of shopping for furniture via online platforms. Their mission is to improve lifestyles, creativity, attitudes and spread culture through designing spaces for home and workplace. It is no doubt that the recliner sofa provided by Cassa is comfortable, high in quality, and affordable for the customers to purchase.
Feature:
Deep and wide seat
Adjustable leg rest with the convenient side-mounted handle
Ultra-comfortable recliner and sturdy
Pillow top arms and a plush tall back
What we like

Locking leg rest for safety purposes
Affordable price
Customize material – faux leather/ fabric

What we don't like

Has no additional features
(Source: KitchenZ)
KitchenZ is a part of SPF Home Deco, which was founded in 2015. The company has over 12 years of experience in this particular field and can deliver the highest quality for its fellow customers. KitchenZ always ensures that every product is made of the best material and represents the urban, modern, and cosmopolitan designs.
Their collection of recliner sofas come in various price ranges suitable to cater to different age groups.
Feature:
One seater recliner sofa
Ergonomically designed to fit your body curve
Adjustable leg rest for comfort
170-degree reclining angle with supporting comfort zones
What we like

Ergonomic design
Affordable price
Available in two colours – brown and grey

What we don't like

The material is made and available in fabric only
No additional features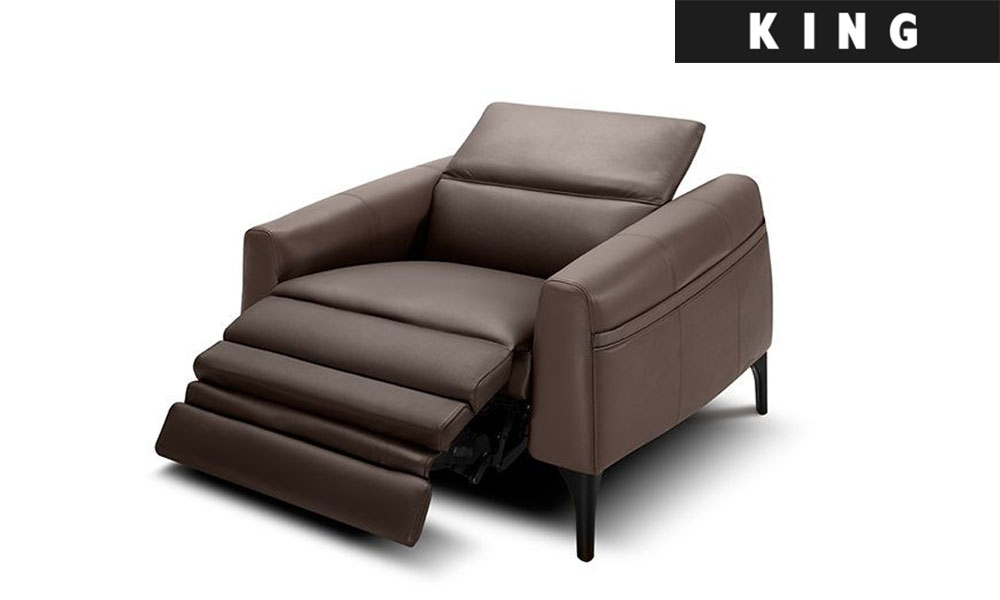 (Source: King Living)
King Living is one of the prominent brands that provides high-quality home furniture. The experience of more than five decades has made this brand to be at the forefront of Australian furniture design. Received plenty of awards for various categories in several years – Good Design Award, House and Garden Style Awards, and AFIA (Australian Furniture Industry Awards). Expertise in advanced technology manufacturing furniture has made King Living one of the best places to purchase recliner sofas.
Feature:
Available in four different sofa sizes
Can choose between European leather or premium fabric
Recliner footrest featuring TouchGlide technology allows adjusting to the right level of comfort
Clever storage with innovative accessories
What we like

Customize cover and leg materials
Adjustable headrests and footrest
It has a 25-year steel frame warranty

What we don't like

The price is high
The size is a bit bulky, not suitable for a small room.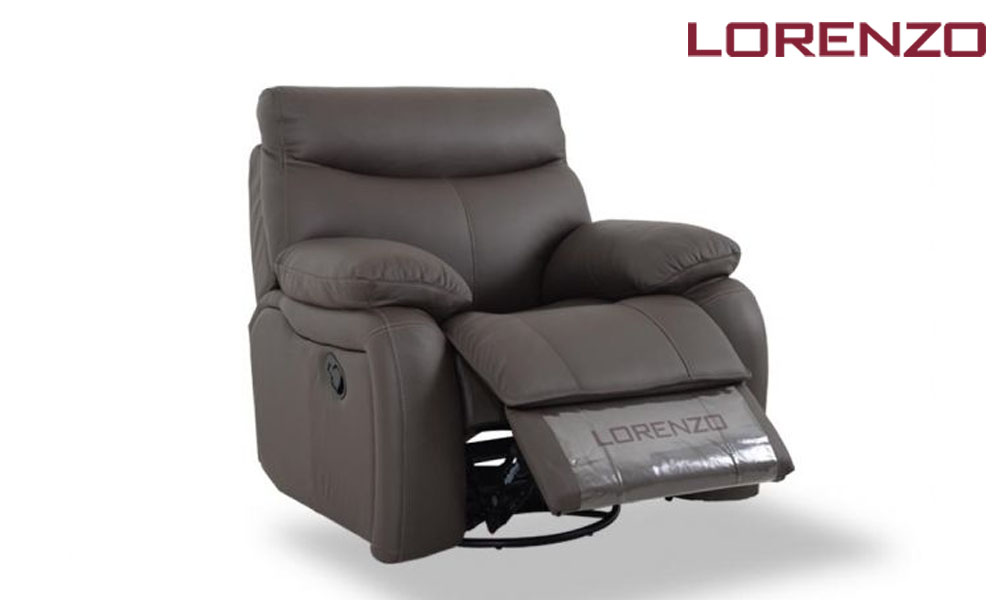 (Source: Lorenzo)
Lorenzo has one of the longest histories for furniture business in Malaysia, established in 1983. Firmly uphold its traditional heritage in ensuring the best quality and excellence to the customers. Every product is strictly monitored to ensure its quality and made from high-quality materials.
Feature:
Adjustable footrest for ultimate comfort
Featuring wide seat and plushy cushions
The frame of the sofa is made of solid wood with metal leg
Available in: 1 Seater / 2 Seater / 3 Seater
What we like

Wide seat size
Customize thickness of leather
Wide range of colour options

What we don't like

The price is a bit expensive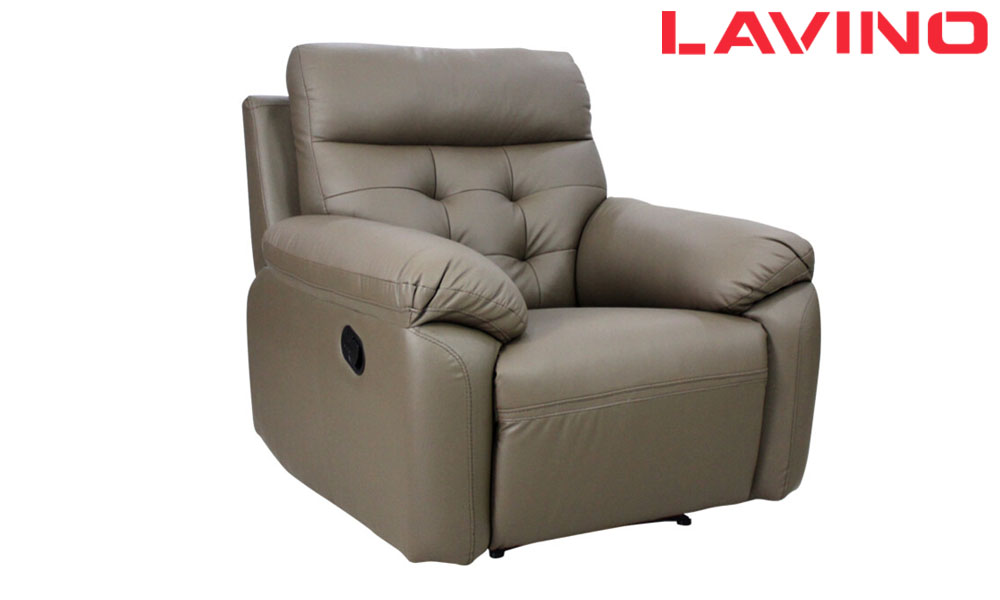 (Source: Lavino)
Lavino is one of the prominent furniture brands in Malaysia. Established in 1997 and has more than two decades of experience in this field. Claimed to offer the best-quality product and ensure that every furniture is carefully produced to be delivered to the customers. Lavino has expanded its business to approximately seven states in Malaysia, including Terengganu, Pahang, and Sabah.
Feature
Available in: 1 Seater / 2 Seater / 3 Seater
Featuring wide seat and high-density foam of cushion
Adjustable footrest for your comfort
What we like

Has 5-year warranty
The price range is affordable
High-quality leather

What we don't like

Limited option of colour
The size is a bit too bulky for a small room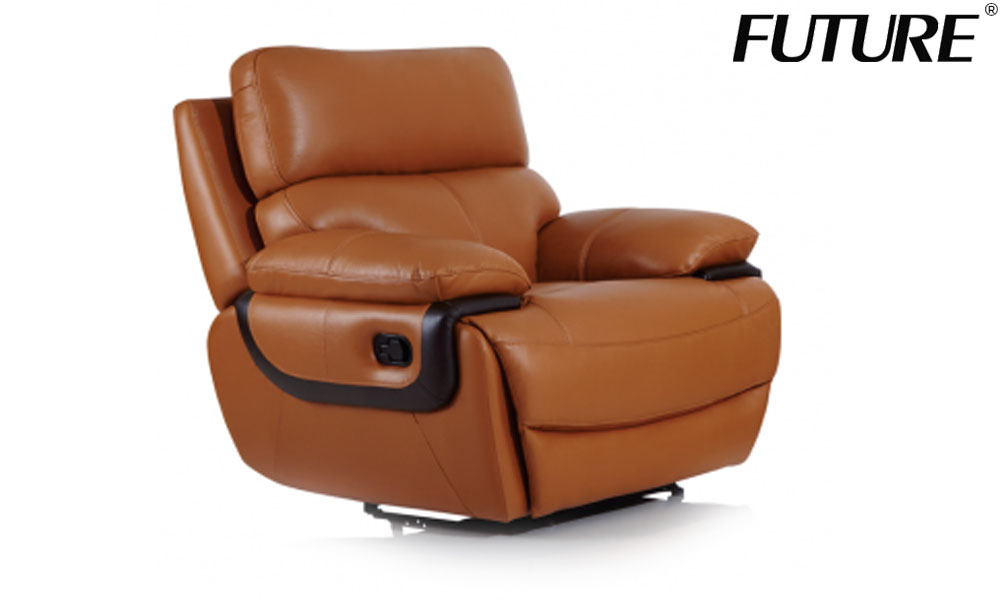 (Source: Future Sofa)
FUTURE is one of Malaysia's manufacturers of quality contemporary upholstery fabric and leather sofa sets. Established in 1997 and has been well-expertise in various furniture including in producing recliner sofas. Every piece of furniture made by FUTURE is designed to cater needs of many people with the intention to sustain the environment and remain eco-friendly.
FUTURE exports its unique design and quality product to countries such as – Europe, South Africa, the Middle East, India, Canada, New Zealand, Singapore, etc.
Feature
Made of thick cowhide leather
High-density cushion foam for maximum comfort
High-quality stainless-steel leg and meranti wood for the body frame
Zig-zag spring for the durability of supporting body weight
What we like

Available in a wide range of colours
High-quality materials
Capability to support body weight

What we don't like

Price is not stated on the website
(Source: La-Z-Boy)
La-Z-Boy is one of the prominent furniture brands internationally and was established in 1927 and specialized in producing a variety of reclining furniture – chair and sofa. It started with the iconic reclining wood-slat chair and has expanded its reclining collections to a wide range where customers can customize their sofa according to their needs and tastes.
Feature
Generously scaled lift chair and power recliner
Adjustable headrest and lumbar support
High-grade foam seat cushions that maintain their comfort and appearance
Premium grade fabrics and leathers tested to resist wear and fading
What we like

The sofa is handcrafted in North America
Customize materials – leather and body frame
High-density cushion

What we don't like

Expensive
Limited lifetime warranty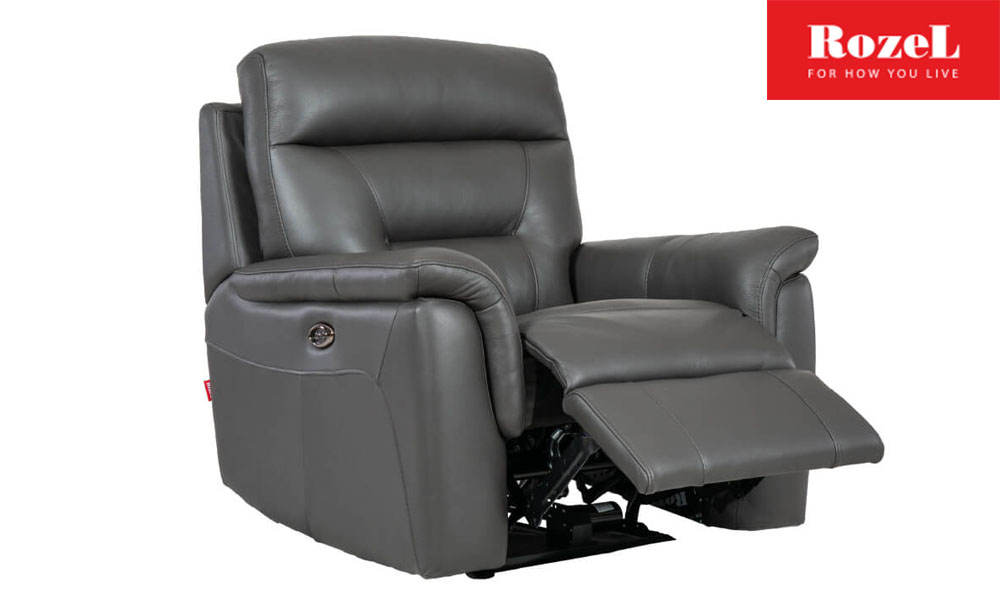 (Source: Rozel)
Rozel always ensures that every piece of furniture produced by them is well-delivered to fellow customers and aim to promote high-quality lifestyles. Focuses on three core principles – customer satisfaction, pure comfort and simple luxury.
Feature
Weight capacity is up to 150kg
Full Ebel leather
The lifting technology helps in standing and getting up better – suitable for the elderly.
Wide seat size
What we like

Elderly friendly
Made of high-quality material
Sturdy to support body weight

What we don't like

A bit pricey
Available in one colour only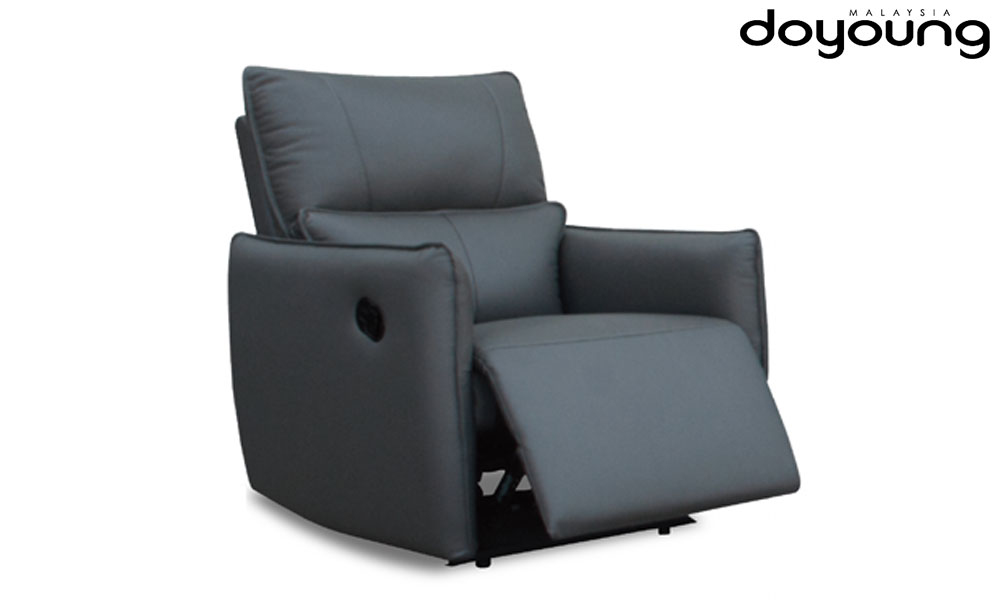 (Source: DoYoung)
Doyoung Malaysia supplies trendy and modern furniture suitable for every age range from across the country. It aims to help the customer transform the spaces in their house into a beautiful home. Their collection of recliner sofas is made of high-quality materials and gives the furniture a luxurious effect on its overall look. Their modern and premium style of recliner sofa surely can lift the surrounding of your bedroom.
Abide by their philosophy of 'Transforming Houses into Beautiful Homes', Doyoung offers in-trend and modern home furniture that satisfies customers. They have a wide range of recliner sofas made with various materials, including solid meranti wood.
Feature
One seater recliner sofa
Adjustable footrest and made of high-density foam seat for ultimate comfort
High-quality solid meranti wood for the body frame
Zia-zag metal spring
What we like

Customize cover materials
Customize reclining method
It has a 1-year warranty

What we don't like

Expensive as customers can custom the sofa
Revamping your living room to a better one and deciding what elements to incorporate is undoubtedly not an easy task. I hope this article '10 Best Recliner Sofa Brands for Ultimate Comfort in Malaysia 2022 – Buying Guide' will give you some ideas for revamping your space. If you're looking for a place to buy home and office furniture, feel free to visit our website or walk into our physical store located in Kota Damansara upon appointment.
Looking for new wardrobes or furniture for your home or interior design project? Check out this amazing furniture website! www.tekkashop.com.my

Contact us to find out more
Customer enquiries:
Phone: +601120641106
Email: admin@tekkashop.com.my
For more stories like this, join our Facebook community on Facebook
Need help with your order? chat with us here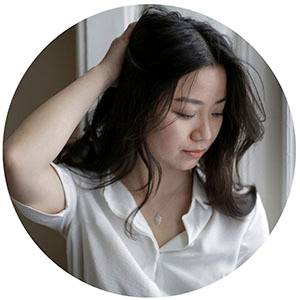 About Author
Fatiha
Fatiha is a freelance content writer specializing in commercial writing, loves travel, and enjoys walking on the beach.