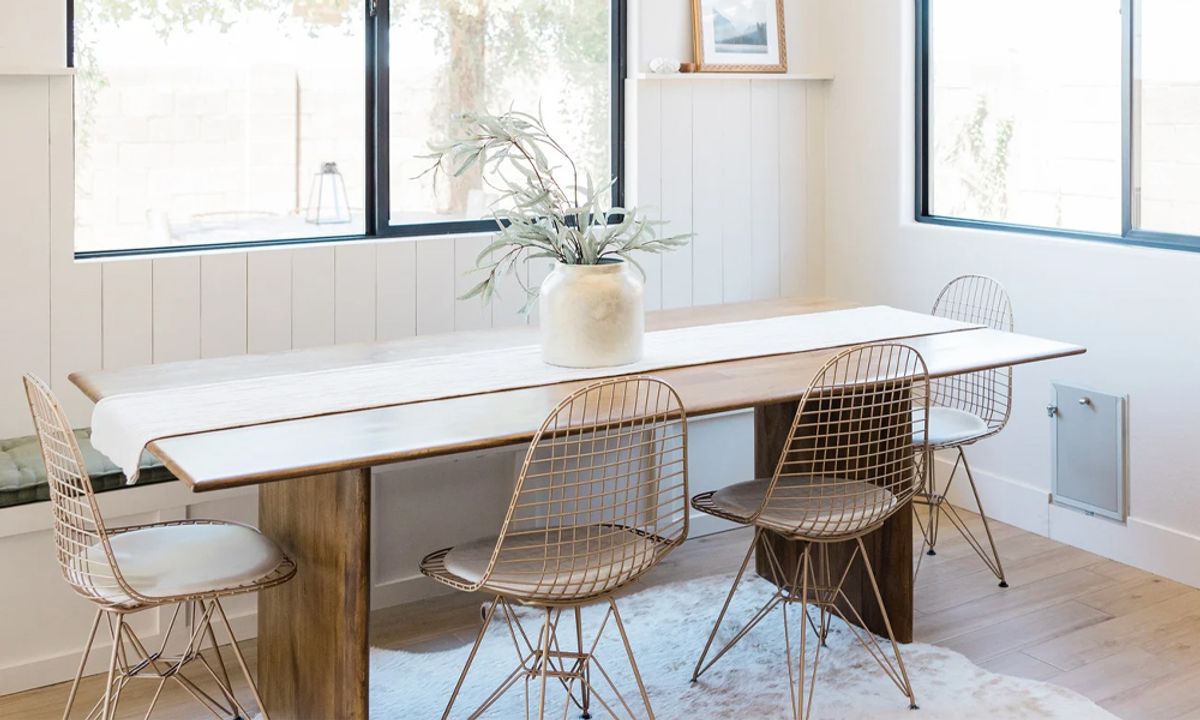 The dining room has become one of the main spaces alongside the living room and bedroom in your house. The dining room is a place where you socialize with your family members, catch up with each others' stories and enjoy mealtime. Therefore, many have started to step up the game in designing their dining space. The same case with other rooms, the way you plan your dining area reflects your personality.
A dining table is the centrepiece of your dining room; hence it is important to pick the right one to match it with your whole interior concept. Apart from that, as the dining table serves many functions, it is essential to consider which design, shape, and style suit your needs. Below, we prepared a list of Malaysia's ten best modern style dining table designs.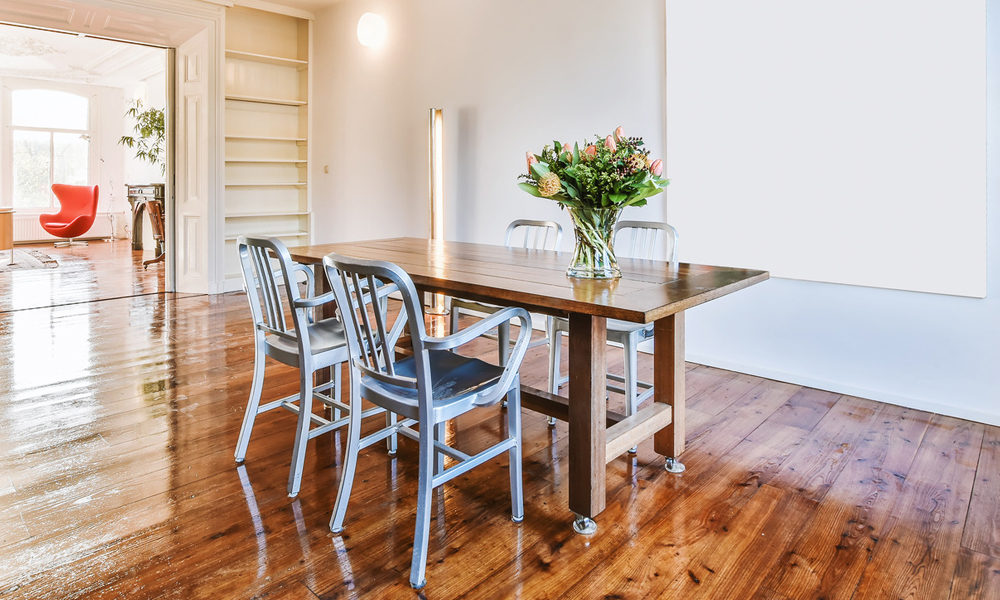 A modern square table is a one-size-fits-most option for your dining area, which can accommodate at least four people. It is also the perfect choice for a small apartment, as typically, this kind of house has limited square feet if you like to hold any private social gathering once in a while with your close relatives but worry that the square dining table is not capable of fitting. Worry not, as many square tables come with the extendable feature available in the market. With an extendable dining table, you can save space when not in use.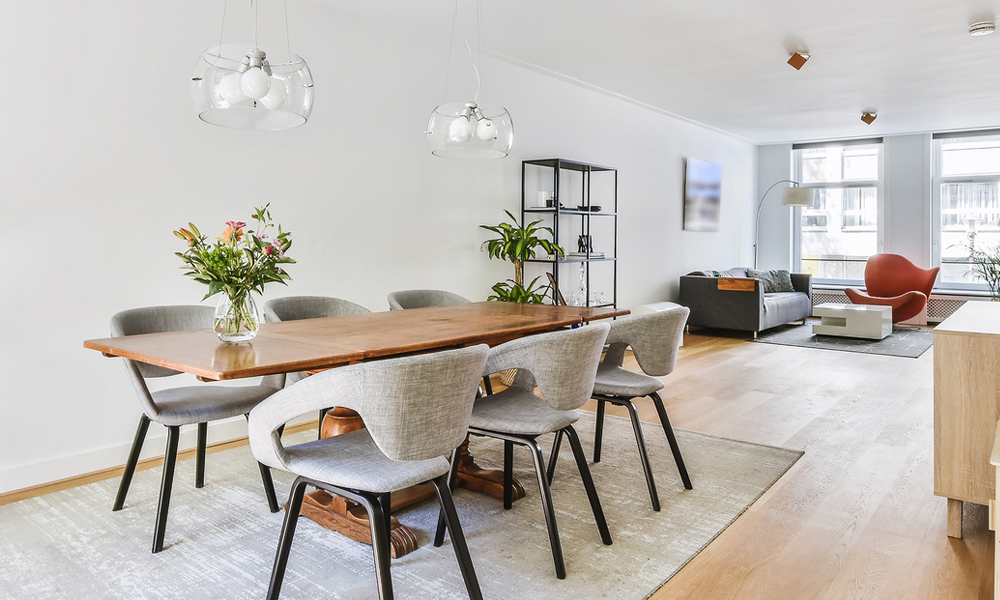 The rectangular dining table is suitable for those with larger family members and has a spacious room. Especially if you usually entertain guests and serve them with your cooking, the rectangular table is perfect for you.
Malaysian culture's basic etiquette is entering and welcoming fellow guests with delicious food. Hence, the rectangular shape works well to accommodate several people at a time since it has a bigger surface area for food placement and a bit of decoration.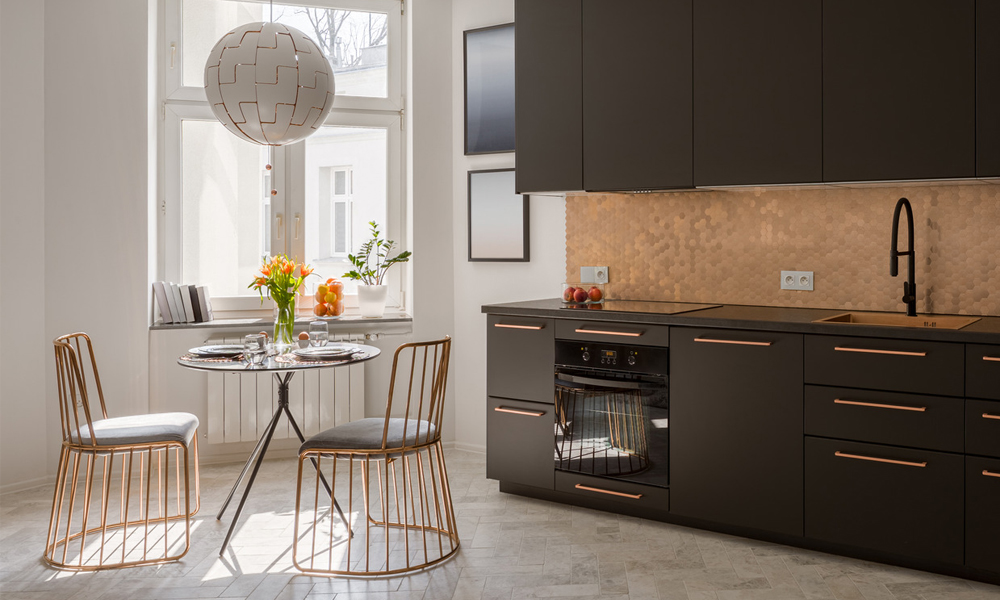 Round tables are the perfect option for a small number of households as the table can lodge up to 4 people at a time only. The style of the table goes well with a small square-shaped room or combined rooms area. As you can see in the picture above, the dining table is incorporated into a kitchen area and can accommodate two people. This type of table is known to give a more intimate vibe.
The classic oval table is an excellent alternative if you're not appealed to a sharp rectangular table. The shape of the table will always stay timeless and remain classic. Unlike a round table, this style can accommodate more than four people. However, it requires a bigger space to ensure there is still enough room to walk around it.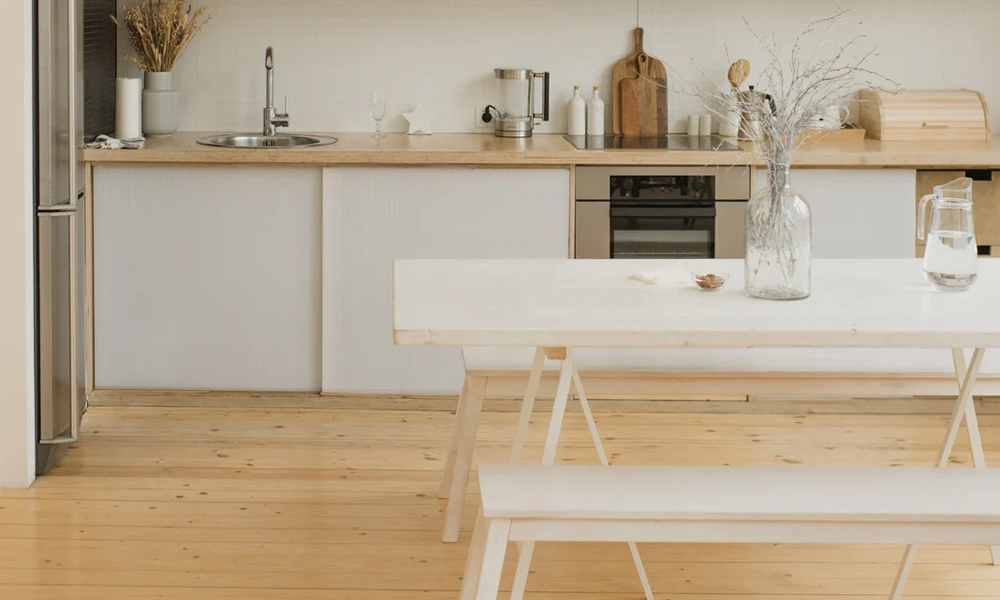 White is considered one of the trendiest colours in 2022. If you like to scroll down social media like Instagram or Pinterest, you must have stumbled upon a few home décor gurus that integrate white colour into their interior design.
The white colour does not only give minimalist and clean lines vibe to the interior, but it is also will remain timeless. White colour furniture is easier to match with any room concepts, decorative elements and room colours. One drawback of having a white dining table is that you need to be prepared with the best cleaning product to prevent noticeable food stains on the surface.
The wooden dining tables are another classic and are listed as all-time-favourite furniture by people. There are various wood materials like solid wood, rubberwood, mahogany, walnut, teak, plywood and medium-density fiberboard (MDF). Known for its high durability, sturdy and good care, the furniture can last long.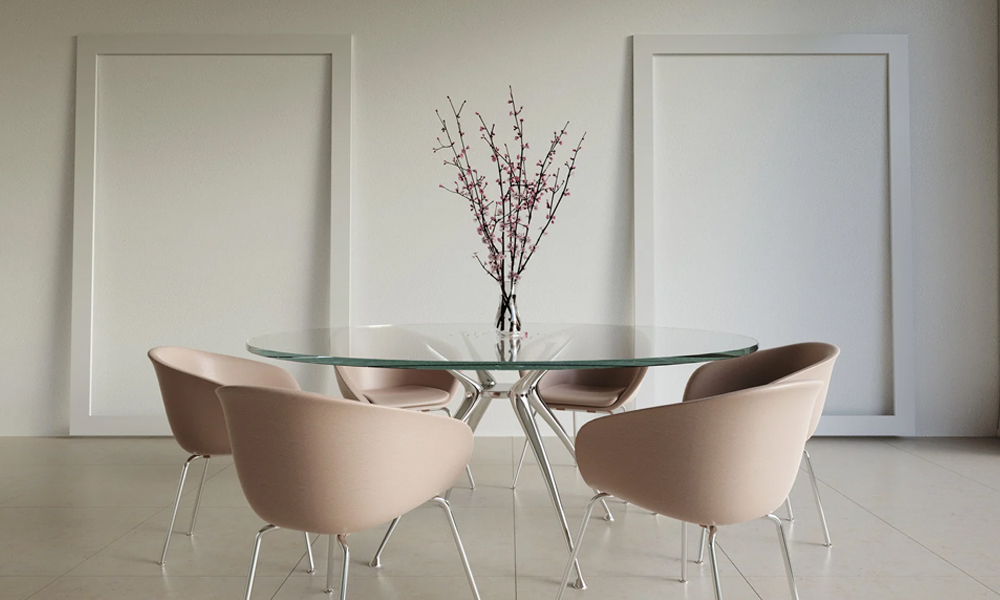 A glass dining table gives a sophisticated and modern look to the overall interior. The glass dining table is suitable to incorporate in small rooms as it gives the optical illusion and makes the room appear more spacious. Glass is prone to scratches, so it requires diligent care and is not suitable if you have small toddlers in your house.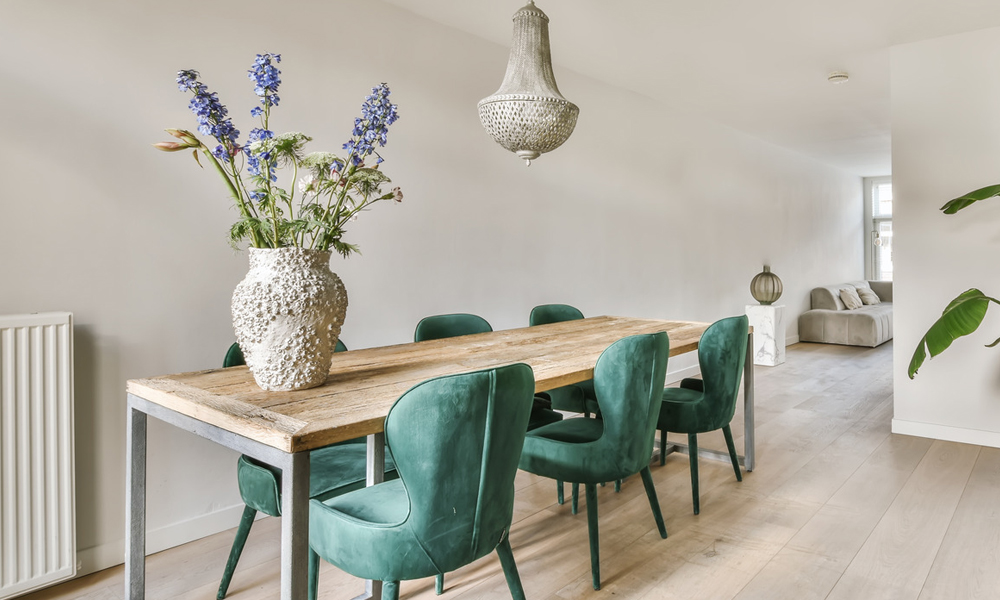 A modern dining area with a hint of rustic and industrial elements surely can revamp your space. The rustic concept of the interior highlights the rough, natural and raw material of the furniture. The combination of wood and steel incorporates a unique and modern look to your overall interior. Suitable with any room concept be it minimalist, maximalist or classic.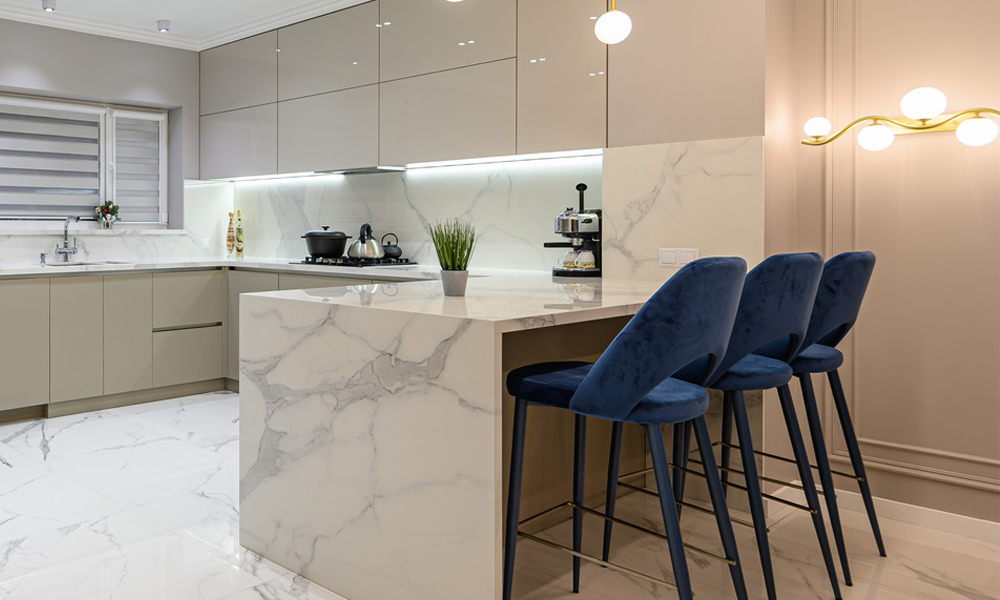 Marble kitchen tabletop or kitchen peninsula, the counter is attached to the kitchen tabletop. It offers excellent workmanship to maximize the function of the small kitchen area. Add some stunning bar stools to distract the table from appearing too dull and boring.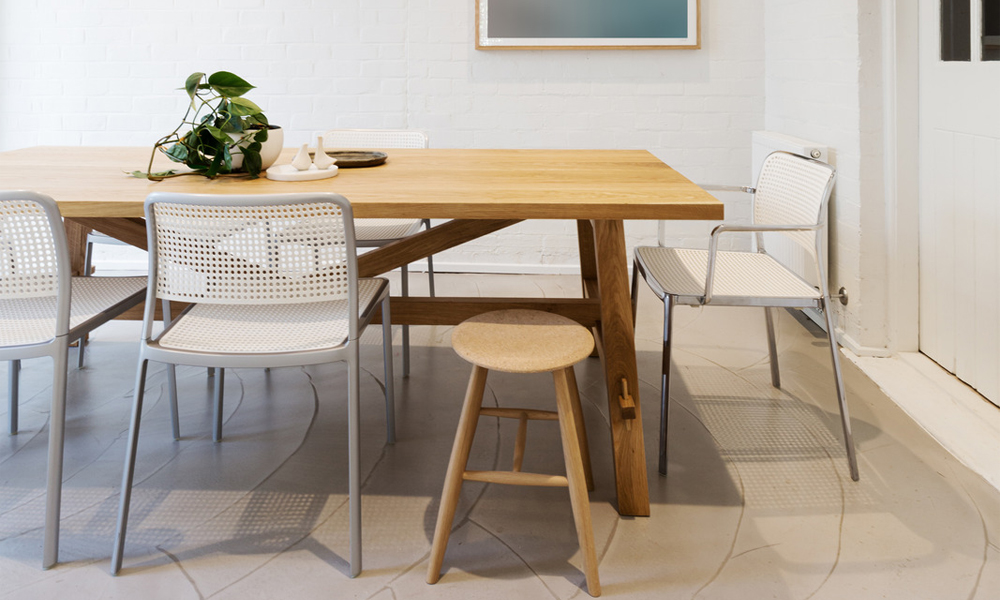 g
The modern nordic dining table highlights the clean lines and minimalism of the furniture. The soft natural wood colour of the table is capable to be the focal point of the dining room. Pair the table with various styles of dining chairs to prevent the space from appearing too dull. Suitable with any room size be it small or big.
Stepping up your home to a better one and deciding what elements to incorporate is important. I hope this article, 'To' 10 Modern Style Dining Table Design Trends in Malaysia 2022', will give you some ideas for revamping your space. If you're looking for a place to buy home and office furniture, feel free to visit our website or walk into our physical store located in Kota Damansara upon appointment.
Looking for new wardrobes or furniture for your home or interior design project? Check out this amazing furniture website! www.tekkashop.com.my

Contact us to find out more
Customer enquiries:
Phone: +601120641106
Email: admin@tekkashop.com.my
For more stories like this, join our Facebook community on Facebook
Need help with your order? chat with us here
About Author
Fatiha
Fatiha is a freelance content writer specializing in commercial writing, loves travel, and enjoys walking on the beach.