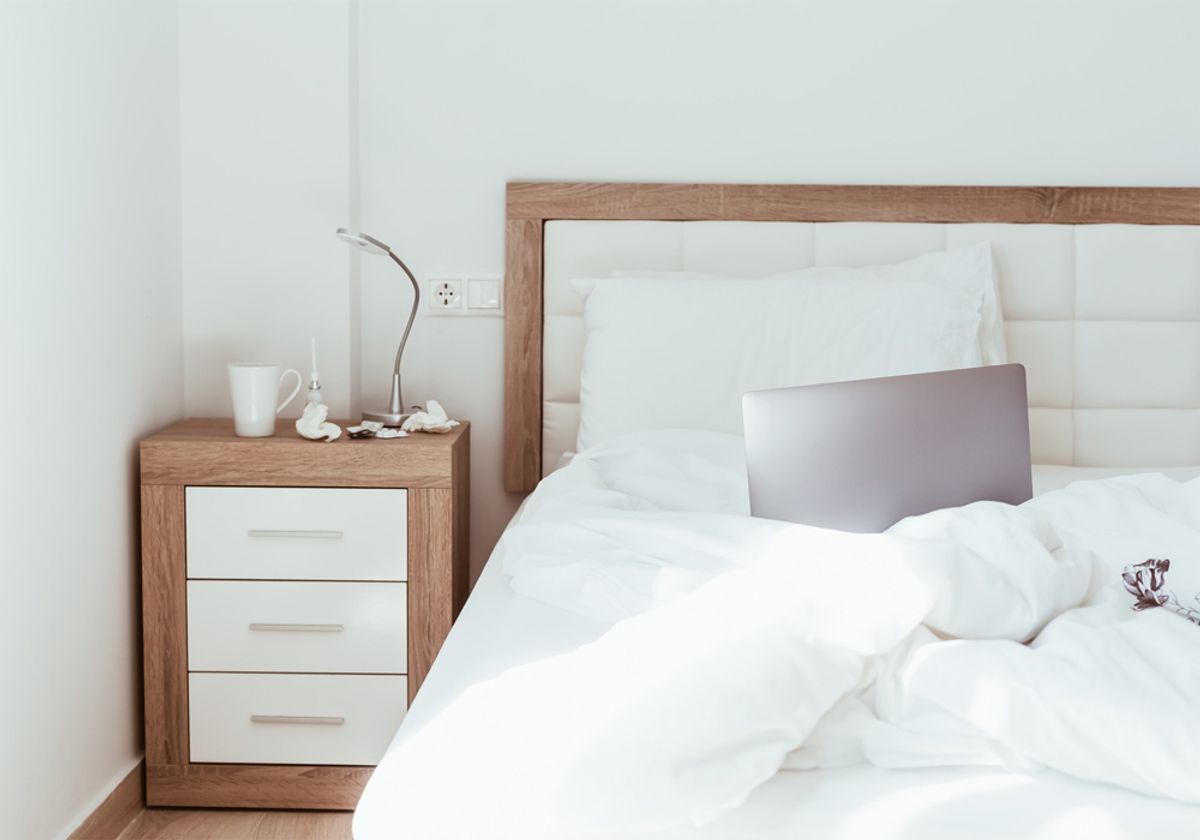 Many tend to overlook the importance of choosing the right bed frame. Aside from ensuring the quality of the mattress, the bedframe also plays some role in corroborating your quality of sleep. A low-quality bed frame tends to produce a cracking sound every time you move your body while sleeping, which can cause disturbance of sleep. The low strength durability also can be dangerous, especially for kids and the elderly. It is no doubt that getting good quality and high in durability bed frame is an investment for yourself. With various bed frame designs available in the market, you may wonder which one is the best to suit your needs and preferences. We've listed the best ten modern bed frame designs for your comfort in Malaysia!
Why do you need a bed frame?
Before deciding on which design best suit your liking, it is important to understand the primary functions of the bed frame. There are a few points that you should ponder and know. A bed frame is the foundation of the mattress; therefore, without a reasonable bed frame, your sleep quality may be disturbed by many annoying squeaking and creaking sounds and sliding off the mattress.
The bed frame size should match your mattress to prevent it from shifting and sliding out of its place, and it should be repositioned consistently. A bigger or smaller bed frame from the size of your mattress can affect your quality of sleep, but it also makes the bedroom look odd and incomplete.
Moreover, a good bed frame also needs the availability to support the weight of a mattress and your body. Hence, it is crucial to find a sturdy, durable and produced from high-quality materials of the bed frame.
As typically, the bed will be the focal point of your room's interior. A bed frame that matches your bedroom design and concept can serve as a statement piece of furniture.
10 Best bed frame designs
1. Scandinavian Style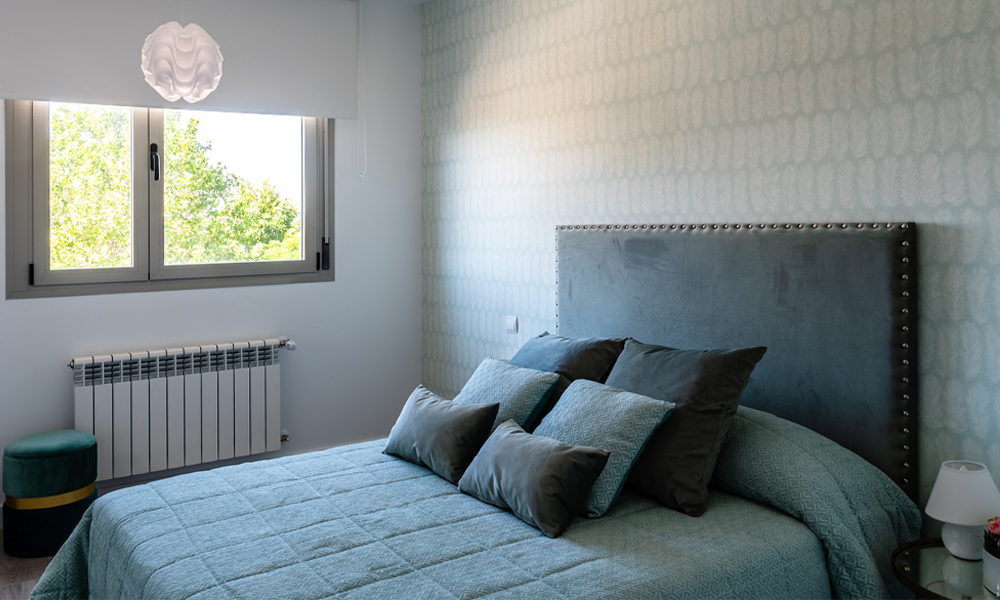 The Scandinavian style has been rising in popularity these past few years, and it remains an all-time-favourite concept by most people. The term 'Scandinavian' is derived from Nordic designers in the 1930s. Intending to promote simplistic ways of living, hence in the Scandinavian style of the interior, it emphasizes the furniture's clean lines and minimalist designs.
If you're fond of minimalist interior design, the Scandinavian bed frame style may be the perfect pick for you. The soft hues of the headboard can match any natural and bold coloured room. The simple design of the product will remain timeless.
Similar product: Tekkashop FDBF5440SD Contemporary Style Bed Frame in Sand Color
2. No Headboard Bed Frame Style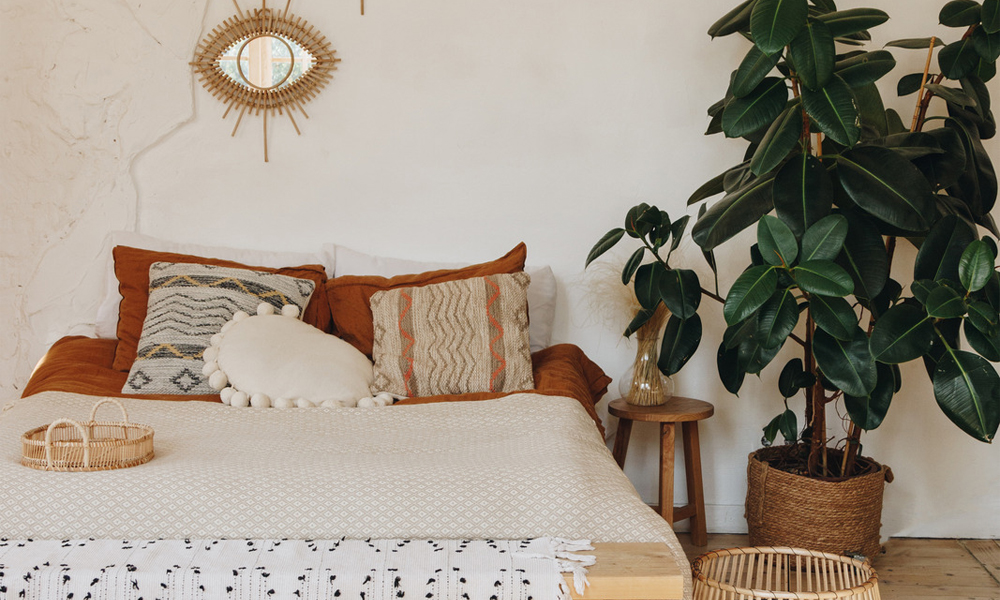 Initially, the function of headboards was to create a barrier between the wall and the edge of the bed. Today, most headboards are used as a decorative pieces of furniture to lighten up the overall room interior. Therefore, many find a no headboard bed frame looks more aesthetic and easier to decorate. There are plenty of no headboard bed frames available in the market that you can pick. What makes a headless bed fun to decorate is you have unlimited ways to style your wall – do art walls, hang an eccentric tapestry or install stunning wallpaper. But it is important to note to ensure that your pillows and head are far from the border to prevent any unwanted injury during sleep.
Similar Product: Tekkashop MXSB2315 Modern Space Saver Super Single Bedframe
3. Modern Retro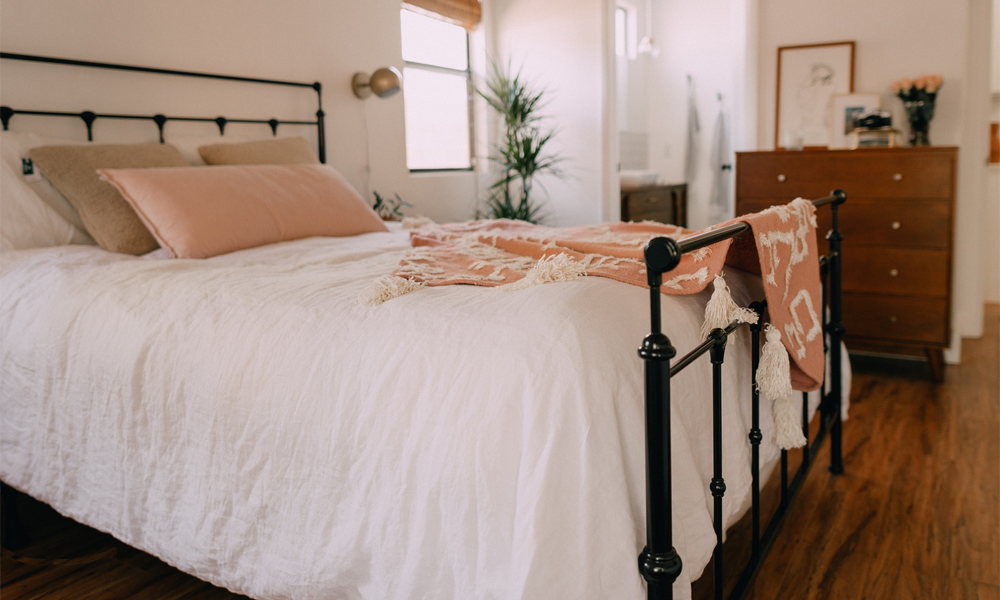 Inspired by midcentury modern home interior style? Then this type of bed frame is the one for you! Since the concept of contemporary retro evolved in the mid-20th century, the key point of the idea is the minimalistic and clean lines of the design. The aftereffect of the world war has transformed the way people perceive home interior design. Therefore, most furniture incorporated in this room concept should emphasize its functionality and simplicity.
Similar Product: Tekkashop FDBF1211BK Modern Style Queen Size Metal Bed Frame
4. Modern Double Decker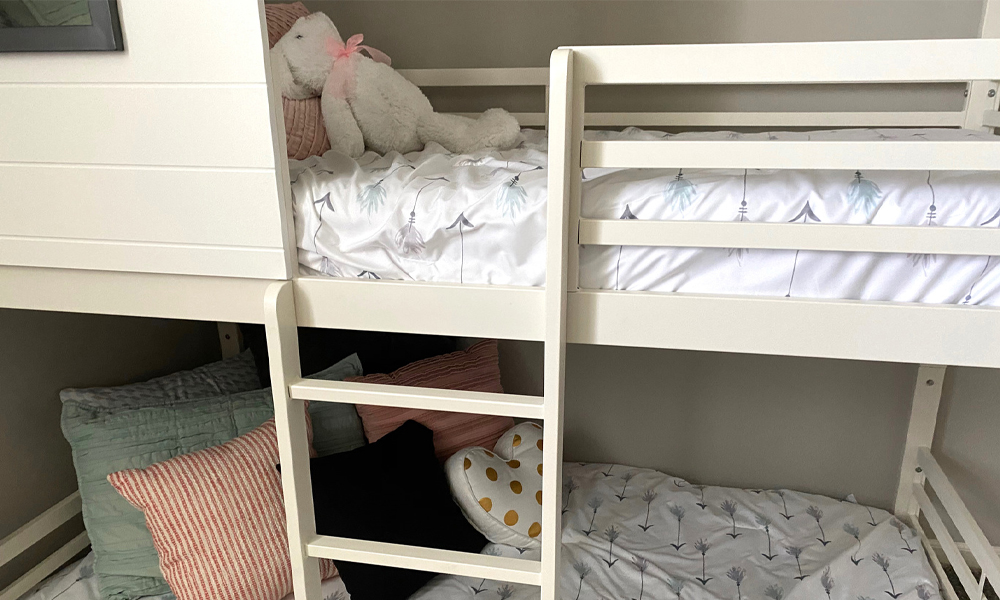 A double-decker bed frame is one of the best options to integrate if you have a limited number of rooms in your house. Kids aged between 6 to 12 years old usually have a shared space with their siblings. Many modern designs are available in the market nowadays, so you have plenty of options to pick from.
Similar Product: Tekkashop MXBF3998WH Natural Wooden Super Single Double Decker with Pull Out Bed
5. Luxury Chesterfield Bed Frame Style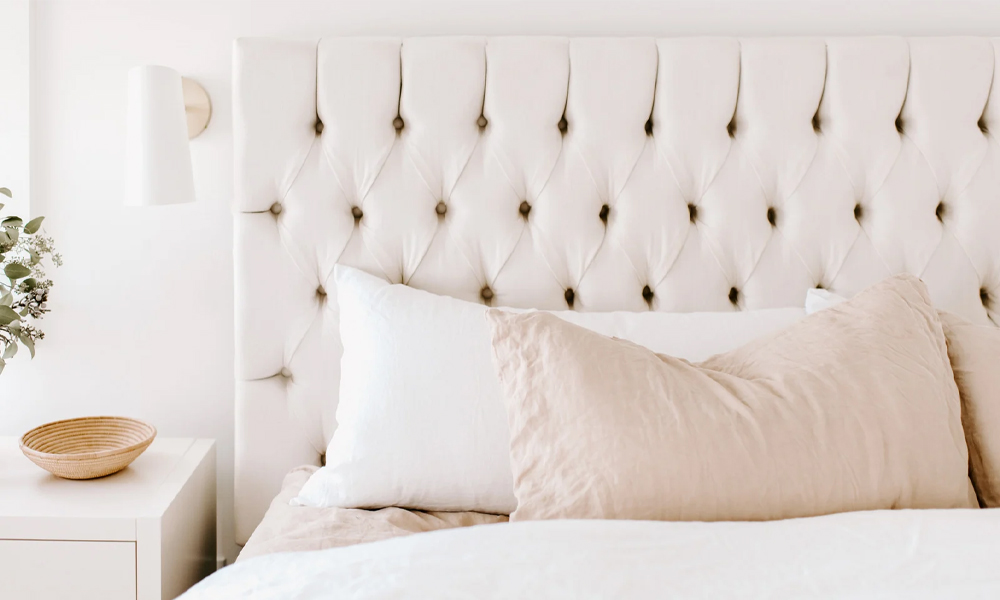 The term 'Chesterfield' is originated from Lord Philip Stanhope, the 4th Earl of Chesterfield, in the 18th century. Its deep button tuff and upholstered feature make the Chesterfield piece of furniture unique. Initially, the Chesterfield sofa was made for aristocrats and royals to sit comfortably without scrunching their cloth.
Today, it has evolved into one of the famous furniture concepts and has become an all-time favourite. It showcases the luxury style of the furniture and lightens up the overall ambience of the room concept. If you're fond of fancy furniture, try incorporating the Chesterfield style bed into your bedroom.
Similar Product: Tekkashop AGBF4833 Chesterfield Style Diamond Button-tuff
6. Velvet Divan Bed Frame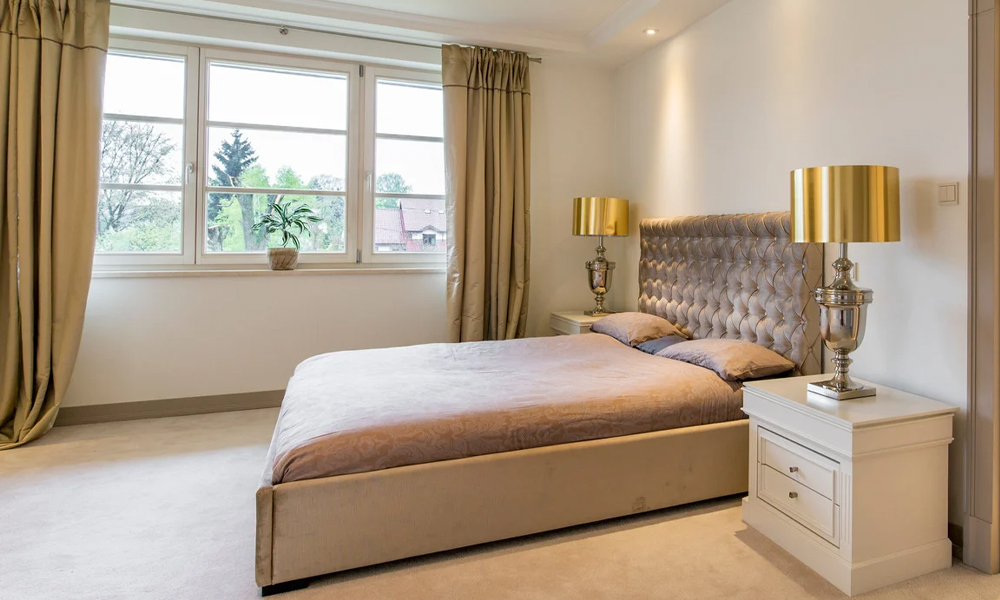 Similar to Chesterfield, the Velvet Divan bed frame makes the room appear more luxurious and classy. The bed is considered the room's centrepiece; the material velvet can make it stand out. There is a wide range of velvet bed frames available in the market. Hence the price is also affordable. Apart from that, it also provides the ultimate comfort for the user.
Similar Product: Tekkashop MXBF3181 Exclusive Luxury Divan PU Leather Fabric
7. Contemporary Sofa Bed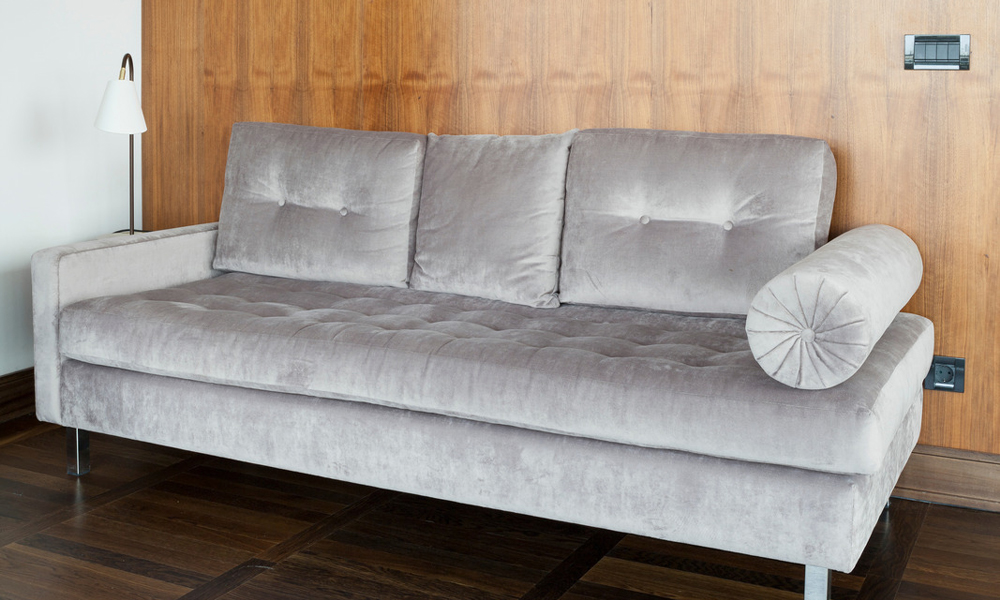 A contemporary sofa bed is a perfect option for those living in a small apartment. One of the primary benefits of a sofa bed is – a piece of furniture for space-saving. The sofa is easily converted into a bed by pulling out the bottom cushion. So, if you like to have guests coming to your house, a sofa bed may be the one for you. You can place it in the living room or the guest room.
Similar Product: Tekkashop FDDB1431BL Contemporary Style Single Size Fabric Daybed
8. Rustic Vintage Style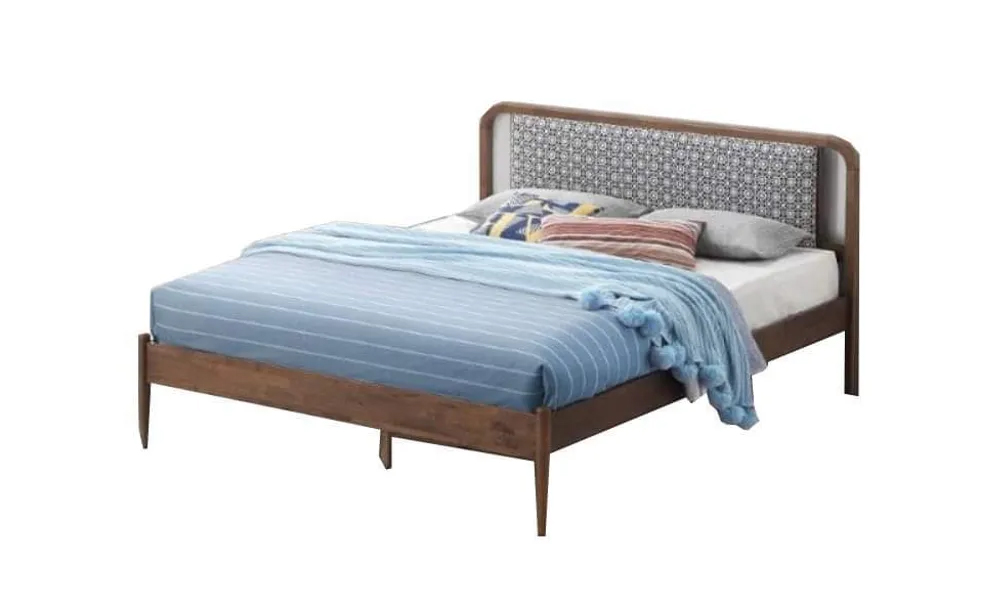 The rustic concept of the interior has become popular due to its unique and eye-catching design. In rustic interior design, it highlights the raw, rough and natural materials like wood and steel. Therefore, the little details of the unfinished structure of furniture become the focal point of the interior.
Similar Product: Tekkashop MXBD2981WN Modern Style Solid Wood Queen
9. All White Solid Wood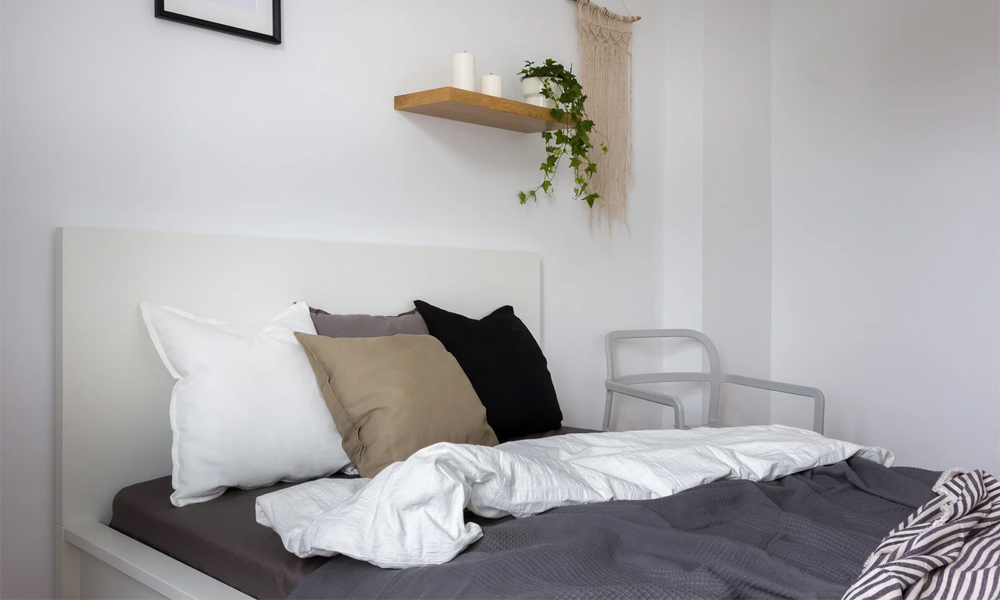 The all-white bed frame is an all-time favourite by most people and will remain timeless. Due to its natural colour and non-complex design, this type of bed frame is suitable to incorporate with any room concept – minimalist, maximalist or Scandinavian.
Similar Product: Tekkashop FDBF1084W Elegant Contemporary Style Solid Wood
10. Bed Frame with Storage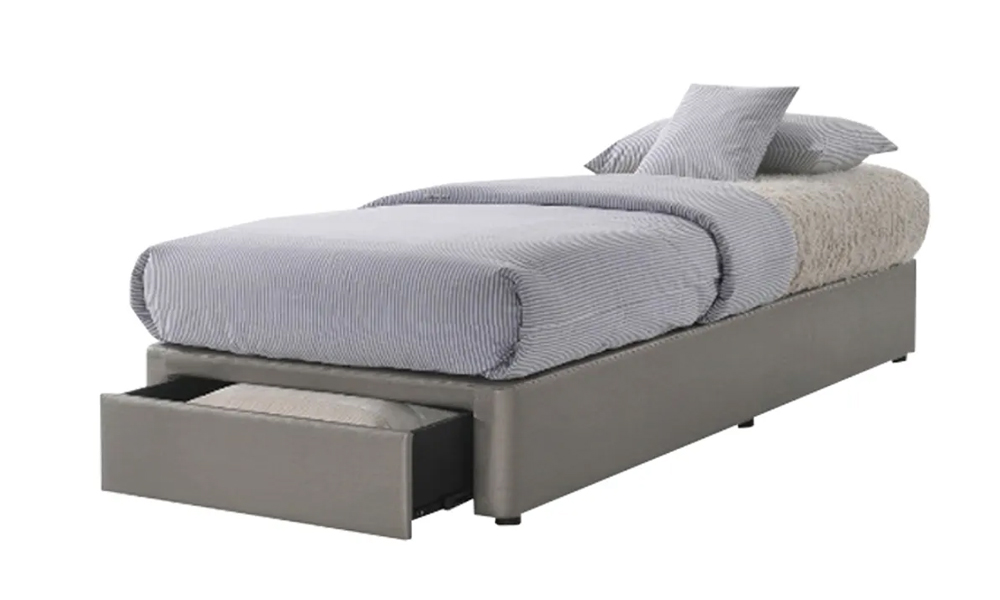 A bed frame that comes with additional and hidden storage is a perfect choice to keep the room tidy and organized.
Similar Product: Tekkashop FDDB1498 Modern 3.5' Super Single Size Solid Wood with Storage Drawer
Stepping up your home to a better one and deciding what elements to incorporate. I hope this article, 'Top 10 Bed Frame Modern Ideas and Designs for Your Home in Malaysia 2022', will give you some ideas for revamping your space. If you're looking for a place to buy home and office furniture, feel free to visit our website or walk into our physical store located in Kota Damansara upon appointment.
Looking for new wardrobes or furniture for your home or interior design project? Check out this amazing furniture website! www.tekkashop.com.my

Contact us to find out more
Customer enquiries:
Phone: +601120641106
Email: admin@tekkashop.com.my
For more stories like this, join our Facebook community on Facebook
Need help with your order? chat with us here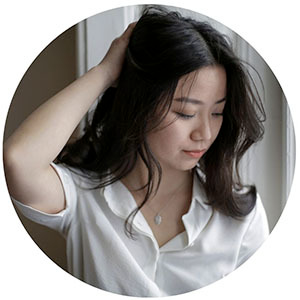 About Author
Fatiha
Fatiha is a freelance content writer specializing in commercial writing, loves travel, and enjoys walking on the beach.