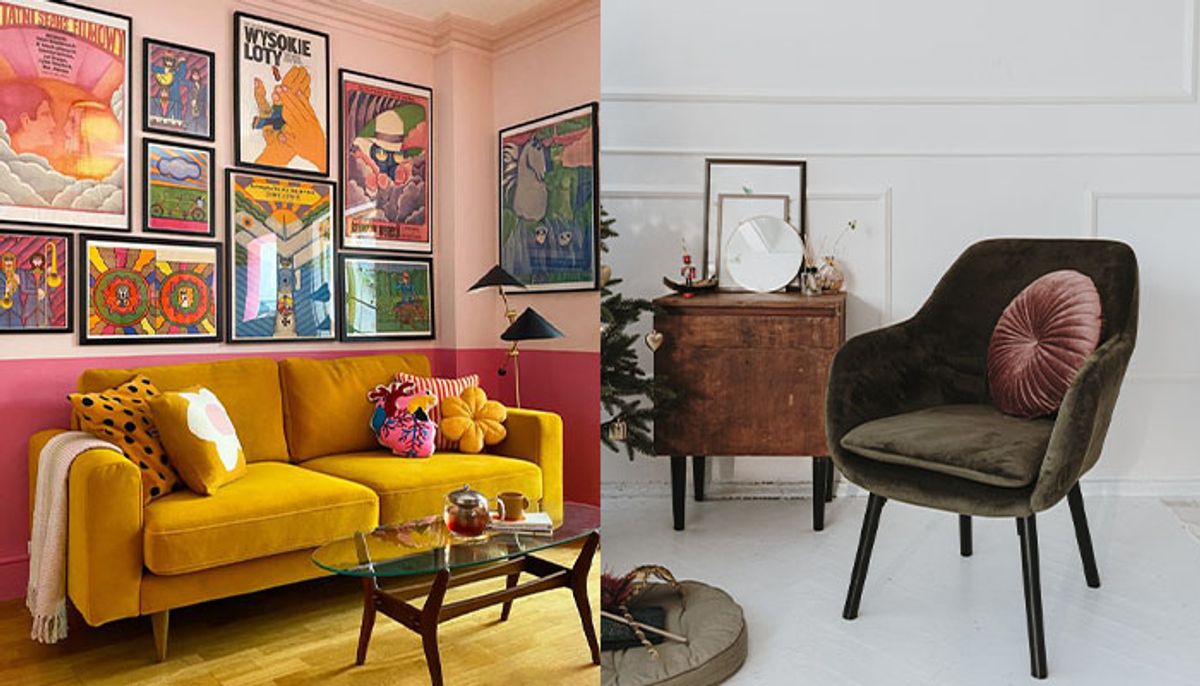 Minimalis dan maksimalis, dua konsep interior design yang memiliki ciri-ciri, elemen, dan fungsi yang berbeza. Sambil melayari media sosial seperti Instagram, Tik Tok, dan Pinterest, anda pasti pernah terjumpa pemilik akaun dekorasi rumah mengimplementasi konsep minimalis dan maksimalis. Konsep minimalis dan maksimalis semakin mendapat perhatian dalam kalangan pencinta dekorasi rumah. Tapi apakah sebenarnya elemen penting dan maksud dua konsep tersebut?
Seperti cara berpakaian, interior design kediaman juga menonjolkan perbadi seseorang. Jika anda masih baru dalam dunia home décor, ruang selamat untuk anda bereksperimentasi adalah ruang tamu. Seperti yang kita tahu, ruang tamu adalah antara high trafficked dan ruang multi-fungsi. Di situlah tempat anda meluangkan masa bersama yang tersayang, Netflix and chill, dan melayan tetamu.
Jadinya, penting untuk anda mengetahui perbezaan dua konsep tersebut sebelum implementasi pada ruang tamu anda. Jom kita terokai konsep mana yang berkenan dan memberikan keselesaan pada anda!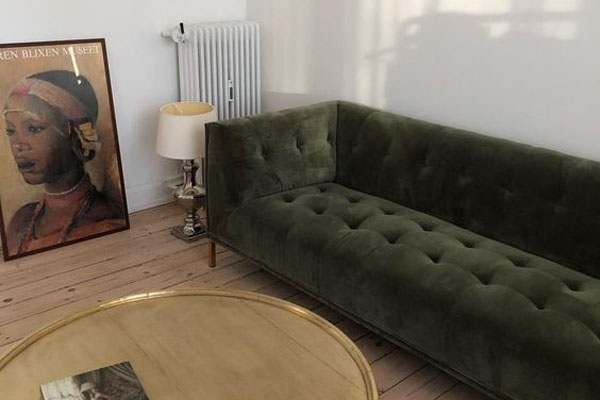 Konsep minimalis menitikberatkan hiasan yang tidak sarat, mengutamakan perabot penting dan pemilihan warna-warna neutral atau pastel. Ia juga menekankan fungsi dan praktikaliti setiap perabot untuk mengelakkan ruang kelihatan serabut dan sempit.
Untuk ruang tamu, perabot yang perlu diutamakan adalah sofa, meja kopi, set TV, dan rak. Konsep ini sangat sesuai bagi anda yang sukakan sesuatu simple, aestetik dan menekankan kepada fungsi elemen. Oleh itu, anda sangat disarankan untuk memilih perabot yang less complex dan dekorasi minimal.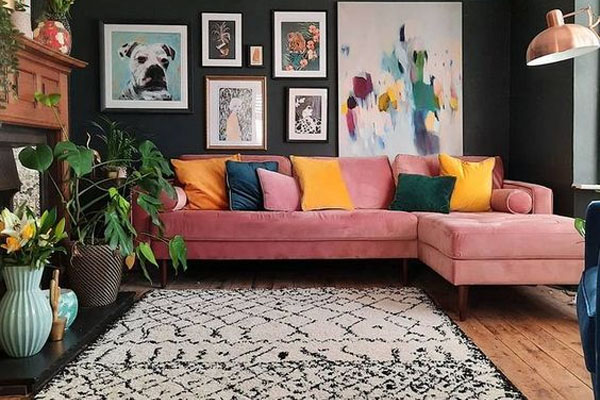 Ruang konsep maksimalis pula disebaliknya, perlu dipenuhi dengan hiasan yang sarat, perabot yang pelbagai dan pemilihan warna bold dan kontra. Tidak seperti minimalis, konsep maksimalis tidak meletakkan sebarang limit dalam pemilihan perabot dan dekorasi yang nak diletakkan pada ruang tamu anda. Jadinya, anda bebas untuk berekperimentasi dengan pelbagai gabungan warna dan jenis perbot.
Tapi, keselesaan perlu sentiasa diutamakan untuk anda bebas menggunakan ruang tamu sebagai ruang beristirehat bersama keluarga dan tersayang. Konsep ini sangat sesuai bagi mereka yang sukakan
Idea untuk Ruang Tamu
Minimalis konsep lebih menitikberatkan tentang fungsi setiap perabot dan dekorasi pilihan anda. Ini kerana, antara tujuan utama konsep ini adalah untuk mengelakkan ruang anda kelihatan serabut dan sempit. Oleh itu, anda perlu mengehadkan saiz dan jenis perabot. Konsep ini sesuai bagi mereka yang sukakan kekemasan dan mementingkan parktikaliti setiap elemen yang dipilih. Jika anda memiliki ruang yang terhad atau anda tinggal di apartment, pilihan konsep minimalis ini sangat tepat buat anda. Dekorasi minimalis mampu memberikan optical illusion kepada kesulurahan interior untuk kelihatan lebih luas.
Pemilihan dan gabungan warna bold seperti hijau, merah jambu, biru, hitam dan emas adalah antara ciri-ciri utama maksimalis. Selain itu, gabungan corak dan material perabot juga menjadi faktor penting yang mengklasifikasikan sesuatu interior itu sebagai maksimalis. Dengan maksimalis anda bebas untuk mengabungkan pelbagai tekstur seperti rotan, fabric dan kayu di dalam satu ruang yang sama.
Bagi anda yang sukakan dekorasi tambahan seperti menggantung frame gambar, cermin, dan mengumpul miniature, konsep ini sangat sesuai untuk anda!
| | | |
| --- | --- | --- |
| | Minimalis | Maksimalis |
| Konsep | Simple and uncluttered | More is more |
| Palet | Neutral, soft dan pastel – beige, putih, kelabu cair, sandbrown | Warna-Warna bold dan kontra – Hijau emerald, shocking pink, electric blue |
| Gaya | Moden minimalis | Rustic, Bohemian, Moroccan |
| Corak | Menitikberatkan corak plain atau minimal | Gabungan corak yang pelbagai – leopard, Spanish tiles, dan dekorasi gaya Moroccan |
| Perabot | Perabot yang penting (essential) dan diperbuat daripada bahan alami seperti kayu | Tidak restrict kepada certain jenis, saiz, dan material perabot. Bebas untuk meletakkan dan gabung pelbagai perabot |
| Dekorasi Tambahan | Minimal dekorasi untuk mengelakkan ruang tampak sarat | Bersifat peribadi dan sentimental |
Interior design sesebuah ruang menonjolkan perwatakan dan identiti sesorang. Menetapkan konsep pada sesuatu ruang di rumah anda bukan suatu keputusan yang mudah. Banyak faktor yang perlu dititikberatkan - keselesaan semua, mengikut cita rasa anda dan memberi impak yang positif dalam hidup seharian. Diharapakan artikel ini 'Konsep Minimalis dan Maksimalis – Idea Ubah Suai Ruang Tamu Anda di Malaysia 2022' sedikit sebanyak memberikan idea untuk menghias rekaan dalaman rumah anda!
Looking for new wardrobes or furniture for your home or interior design project? Check out this amazing furniture website! www.tekkashop.com.my

Contact us to find out more
Customer enquiries:
Phone: +601120641106
Email: admin@tekkashop.com.my
For more stories like this, join our Facebook community on Facebook
Need help with your order? chat with us here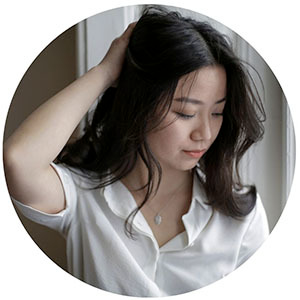 About Author
Fatiha
Fatiha is a freelance content writer specializing in commercial writing, loves travel, and enjoys walking on the beach.