Jika anda dan pasangan sedang merancang untuk berkahwin, antara perkara yang perlu dipertimbangkan adalah tentang rumah yang anda ingin duduk bersama. Jika anda merancang untuk tinggal bersama di rumah sendiri, terdapat beberapa barang dan perabot asas yang perlu disediakan untuk kegunaan harian. Selain itu, untuk memastikan yang anda selesa untuk tinggal di rumah, bak kata pepatah 'rumah ku syurga ku'. Jadinya, penting untuk anda memastikan bahawa anda dan pasangan selesa untuk memulakan hidup baru bersama.
Untuk elakkan pembaziran, ada beberapa barang yang perlu diutamakan dan beberapa barang yang boleh dibeli dikemudian hari. Beli sedikit demi sedikit pun tak apa, yang penting selesa dan lengkap. Jom, kita terokai barang apa yang perlu anda utamakan terlebih dahulu.
Jenis Rumah
Pertama sekali, sebelum anda membuat keputusan untuk membeli perabot, penting untuk anda tahu jenis rumah yang anda bakal pindah bersama pasangan. Secara generalnya, terdapat empat jenis rumah – rumah sewa kosong, rumah sewa semi-furnished, rumah sewa fully furnished dan rumah sendiri.
Ini bermaksud, kediaman ini tidak mempunyai sebarang perabot yang disediakan oleh pemilik. Kebiasaannya, rumah sebegini lebih murah harga sewanya berbanding dengan rumah semi-furnished dan fully furnished. Kelebihan lainnya, anda bebas untuk menghias dan memilih jenis perabot mengikut citarasa anda. Boleh tetapkan sendiri konsep rumah seperti minimalis, maksimalis, Scandinavian ataupun rustic.
Rumah Sewa Semi-Furnished
Seperti namanya, rumah sewa semi-furnished mempunyai kemudahan separa lengkap yang disediakna oleh pihak tuan rumah. Kebiasaanya, tuan rumah akan menyediakan beberapa perabot asas seperti katil, tilam, kerusi, almari, peti ais dan mesin basuh. Kadar sewanya pula agak sedikit mahal berbanding rumah sewa kosong tetapi masih murah berbanding rumah fully furnished.
Rumah Sewa Fully Furnished
Rumah fully furnished mempunyai perabot yang lengkap seperti sofa, kabinet TV, almari, kabinet dapur dan meja makan. Sesuai untuk mereka yang malas nak serabutkan kepala fikir konsep dan perabot apa yang nak dibeli. Tetapi, harga sewanya kebiasaanya lebih tinggi dan anda tidak bebas untuk menghias rumah mengikut selera dan citarasa anda.
Nama pun rumah sendiri, jadinya anda bebas untuk renovate dan menghias rumah mengikut kehendak, citarasa dan kemampuan bajet anda. Selain itu, salah satu kelebihan memiliki rumah sendiri ialah anda boleh memilih perabot yang sedikit mahal dan berkualiti. Untuk memastikan jangka hayat perabot tahan lama, jadi tak perlu lah anda risau untuk menukar selepas beberapa tahun menggunakannya.
Perabot Utama yang Perlu Dibeli
Berikut adalah senarai perabot asas yang perlu dibeli untuk menjamin keselesaan anda dan pasangan untuk tinggal bersama. Untuk memudahkan kerja anda, beberapa cadangan produk dan harga akan disenaraikan sekali.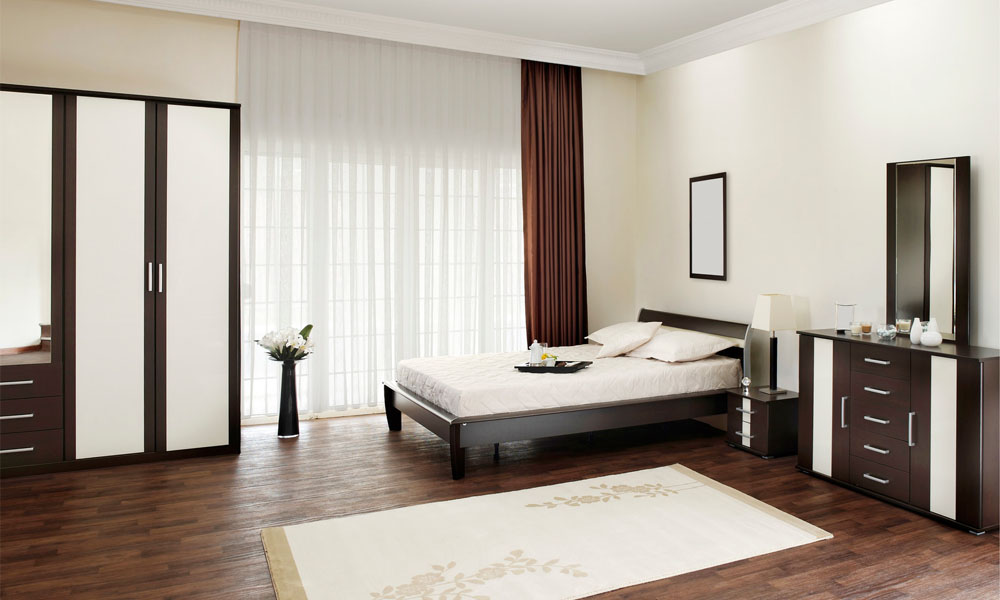 Jika anda memilih untuk tinggal di rumah yang tidak mempunyai sebarang perabot, set bilik tidur adalah pilihan yang terbaik. Lengkap dengan frame katil, almari pakaian, side table dan set meja solek. Harganya juga sangat berpatutan sesuai dengan bajet anda dan datang dalam design yang moden dan sleek. Sesuai dengan pelbagai konsep ruang bilik – minimalis, kontemporari.
Cadangan set bilik tidur: Tekkashop MXBS1765BR Bedroom Set 5′ Divan
RM 1,512.85
Tilam adalah item yang penting untuk memastikan anda dan pasangan selesa. Tilam yang berkualiti tinggi dan mempunyai ciri yang canggih seperti micro posture spring system, anti-dust mite fabric dan latex topper bagus untuk pelaburan jangka masa yang panjang. Kebiasaannya tilam mempunyai jaminan atau warranty yang lama, jadi anda tak perlu risau tentang ketahanan tilam anda.
Cadangan tilam: Sovin AMMT1780 Micro Posture Spring System
RM 1,528.57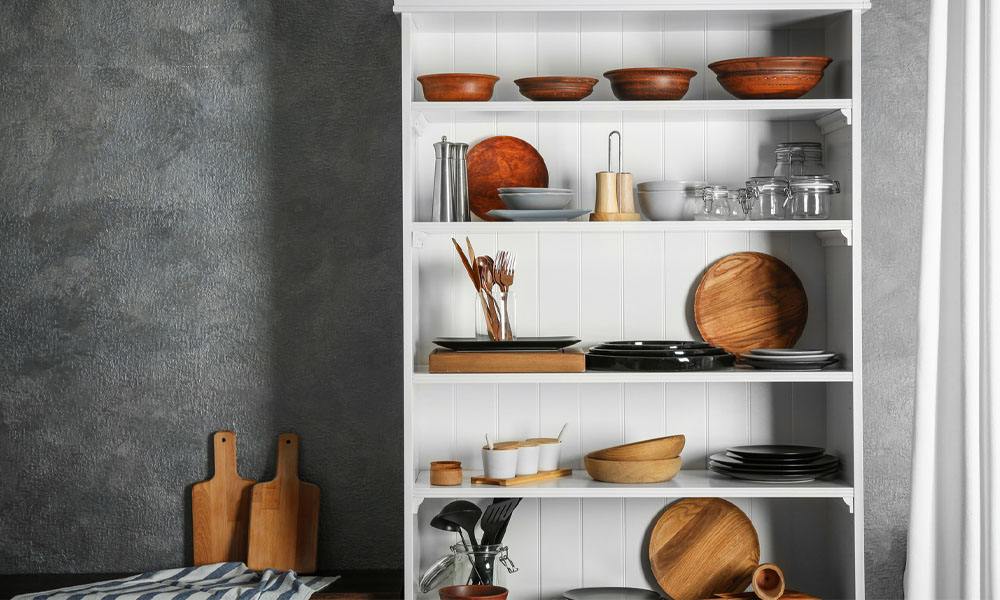 Seterusnya, kabinet dapur sangat penting dan memainkan peranan untuk memberi keselesaan yang optimum kepada penggunanya. Lengkap dengan ruang penyimpanan makanan, kaunter untuk meletakkan peralatan dapur dan rak pinggan. Cukup untuk pasangan yang baru berkahwin.
Cadangan kabinet dapur: Tekkashop LDDC0832BR Home Rustic Style Kitchen Cabinet
RM 999.00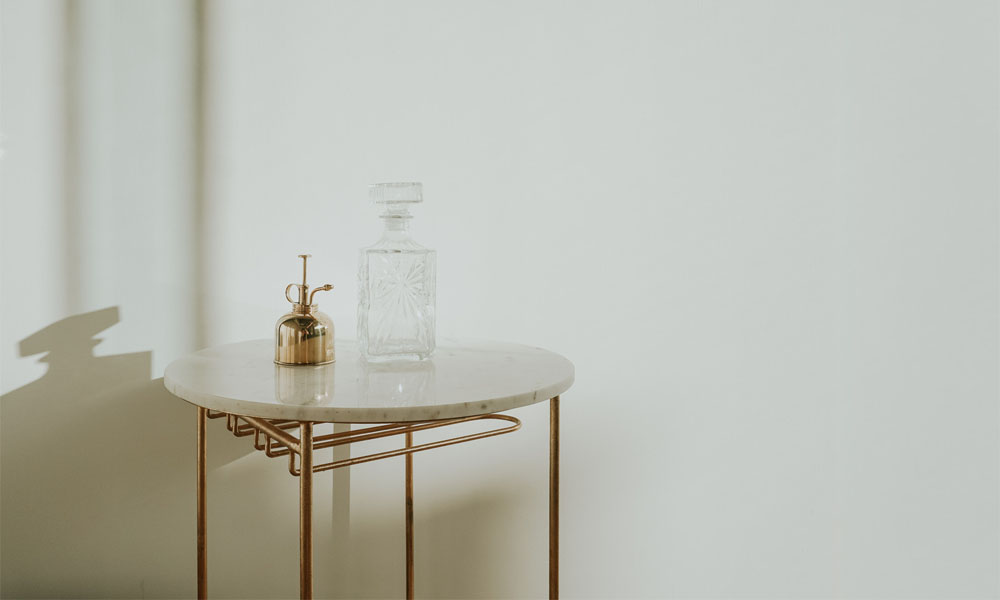 Anda mungkin fikir meja makan adalah item yang kurang penting, tetapi ianya antara option yang terbaik untuk menggantikan meja makan. Kebiasaannya harga meja makan sedikit tinggi daripada meja kopi. Selain itu, dengan kehadiran meja kopi juga mampu menaikkan seri ruang tamu anda. Dan mampu memberi keselesaan yang maksimum kepada anda dan pasangan.
Cadangan meja makan: Tekkashop AMCT458 Vintage Woodgrain Style Coffee Table
RM 392.85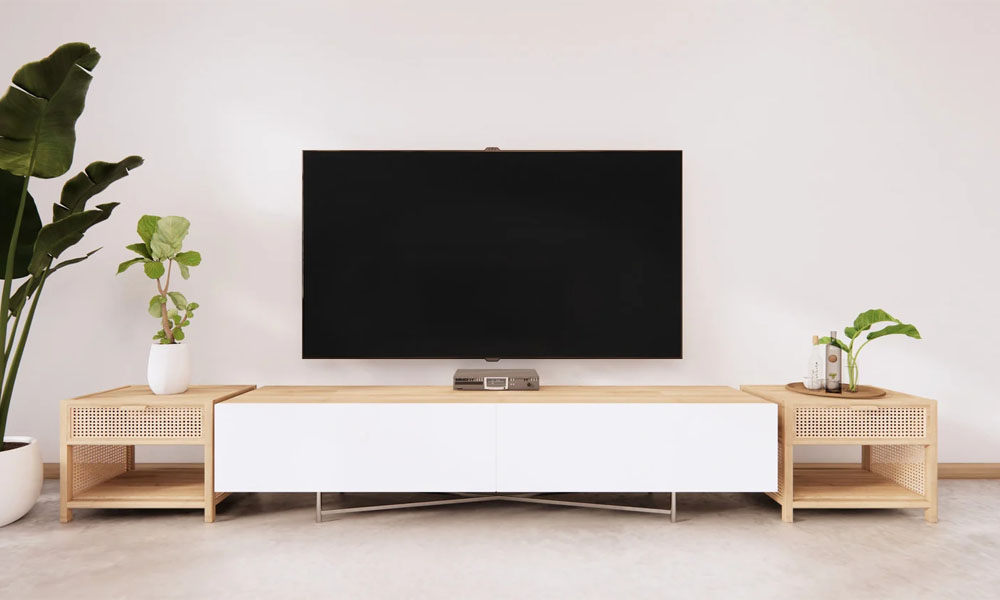 Antara elemen utama yang perlu dibeli adalah kabinet TV. Untuk meletakkan set television anda dan memastikan ruang tamu anda sentiasa kelihatan kemas dan teratur. Bagi memaksimakan pembelian dan penggunaan perabot ini, digalakkan untuk membeli kabinet TV yang mempunyai hidden storage. Ia juga boleh dijadikan sebagai perabot yang menaikkan seri ruang tamu.
Cadangan kabinet TV: Tekkashop FDTV1007W Scandinavian Style TV Cabinet
RM 605.00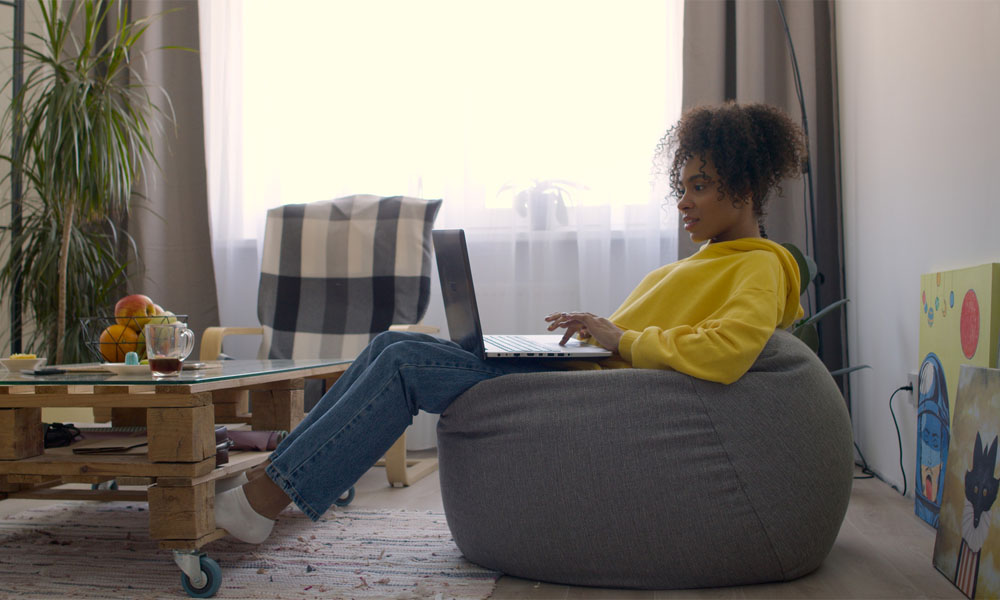 Bean bag boleh dijadikan sebagai option kepada sofa. Sesuai diletakkan di ruang tamu dan dijadikan sebagai aksesori tambahan kepada ruang tamu anda. Datang dalam pelbagai warna dan saiz, sesuai untuk pelbagai konsep ruang – minimalis, Scandinavian dan rustic.
Cadangan bean bag: Tekkashop SSFBBL Fabric Bean Bag
RM 148.79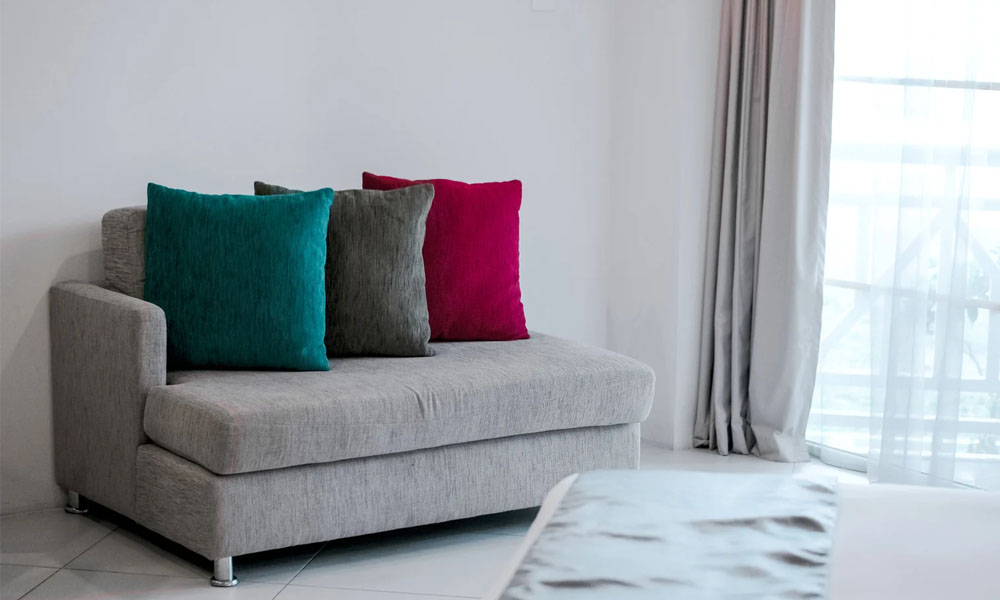 Jika anda mempunyai bajet lebih untuk diperuntukkan, boleh lah anda pertimbangkan untuk membeli sofa. Untuk permulaan, sofa 1-3 seater pun sudah mencukupi untuk pasangan yang baru berkahwin. Harganya juga lebih murah dan mampu milik.
Cadangan sofa: Tekkashop FDSF0886CN Simple 2 Seater Sofa
RM 759.65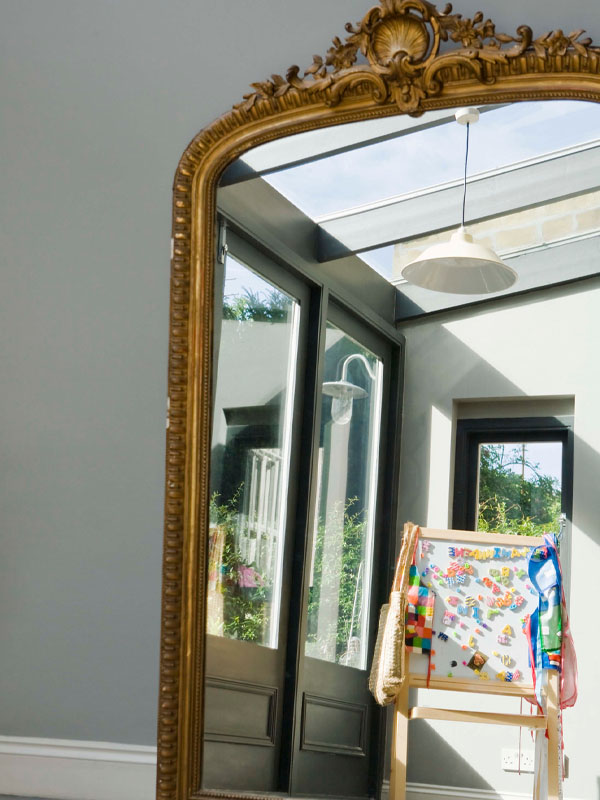 Selain itu, cermin juga antara perabot tambahan yang penting untuk dibeli. Memudahkan pasangan anda untuk bersiap. Boleh juga dijadikan ruang untuk mengambil ootd dan menambah elemen estetik kepada ruang tamu atau ruang bilik anda.
Cadangan cermin: Tekkashop VDMR1150BR Scandinavian Style Rectangular Wall Mirror
RM 1,150.00
Berikut adalah antara senarai perabot utama yang perlu ada bagi pasangan yang naru berkahwin untuk memulakan hidup baru bersama. Diharapkan artikel ini 'Perabot Asas Yang Perlu Ada di Rumah Bagi Pasangan Pengantin Baru' membantu dalam carian anda.
Looking for new furnitures for your home or interior design project? Check out this amazing furniture website! www.tekkashop.com.my



Contact us to find out more
Customer enquiries:
Phone: +601120641106
Email: admin@tekkashop.com.my
For more stories like this, join our Facebook community on Facebook
Need help with your order? chat with us here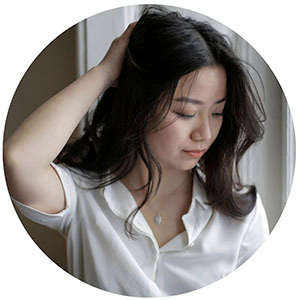 About Author
Fatiha
Fatiha is a freelance content writer specialises in commercial writing, love travel and enjoy walking on the beach.